Probably the most specialised Apple Watch to date, The Apple Watch Ultra is equipped with an array of functions for even the most extreme thrill seekers, with the durability to boot.
With the wellbeing of the planet at the forefront of most tech giants' minds today, the creation of this Apple Watch is emphasised with features that reduce environmental impact. Like its predecessors and other Apple products, every product manufactured draws Apple closer to realising its ambition of sourcing 100% recycled and renewable materials. Sustainable and tough, the Apple Watch Ultra includes a forty-nine-millimetre titanium case, making it light and corrosion resistant. This Apple watch has been tested to MIL-STD 810H – solidifying it as one of the toughest smartwatches in the market. In addition, the new case design surrounds the sapphire crystal thus protecting it from edge impacts. It is also certified to be IP6X dust resistance.
So, what's new?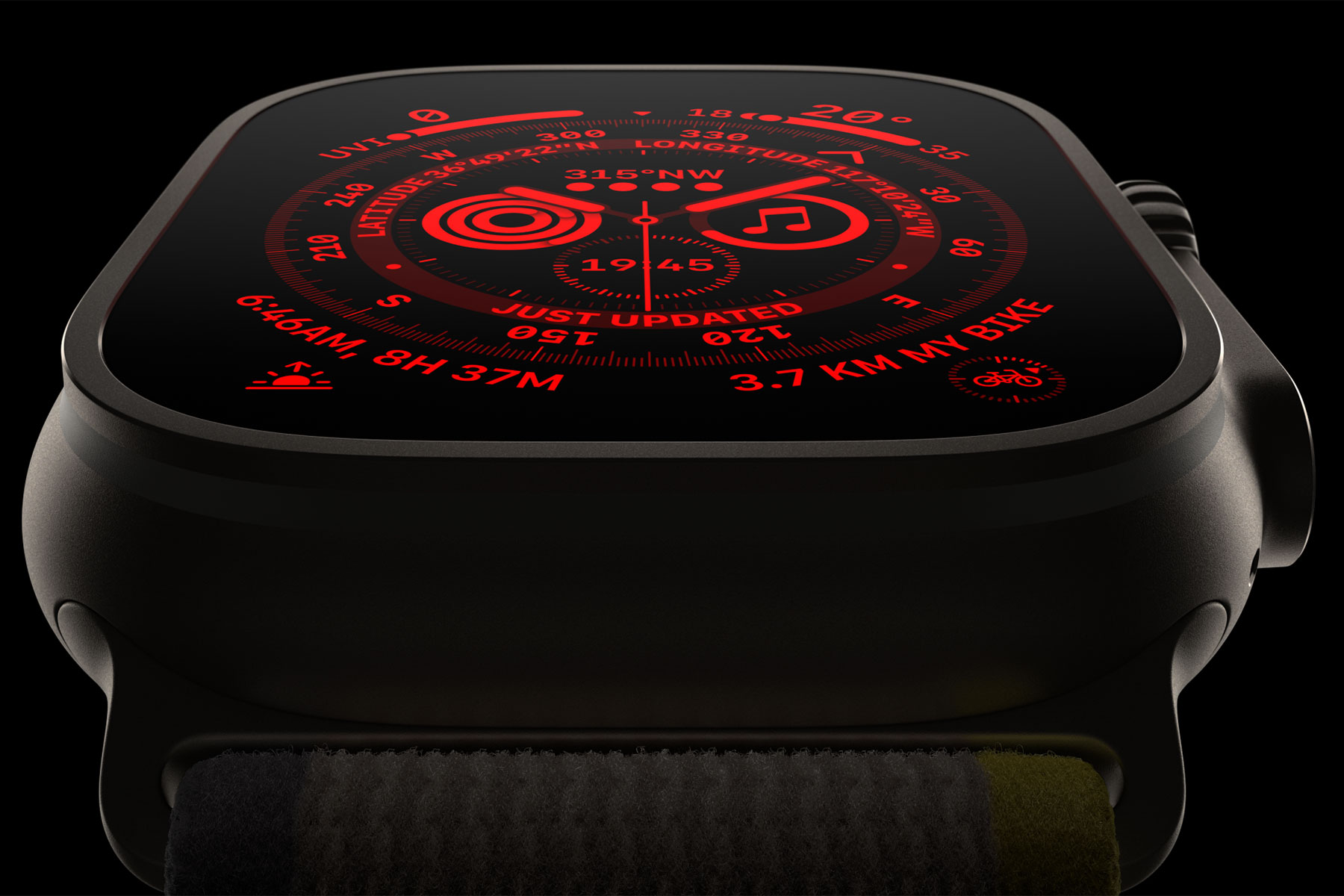 The Apple Watch Ultra features the Always-On Retina display with two thousand nits, making it twice as bright as its predecessors – the brightest in its line yet. The wider display allows more room for workout metrics compared to earlier Apple Watch models.
What really sets it apart is the new Action button which gives you quick control over multiple functions as well as customising it to your preferred setting. If you rotate the Digital Crown on the Wayfinder face, it activates the Night Mode. A cool feature that ensures that the watch won't let you down even in the darkest of places. However, the only downside for now, is there's only one watch face accessible when this mode is activated.
Impressively, this Apple Watch has a battery life of up to thirty-six hours of normal use. On a day-to-day basis, it certainly won't let you down. Compared to the previous models, the Apple Watch Ultra has a much longer battery life. On top of that, owners of this watch will be pleased to know that this Apple Watch will soon include a battery life of up to sixty hours on low power setting.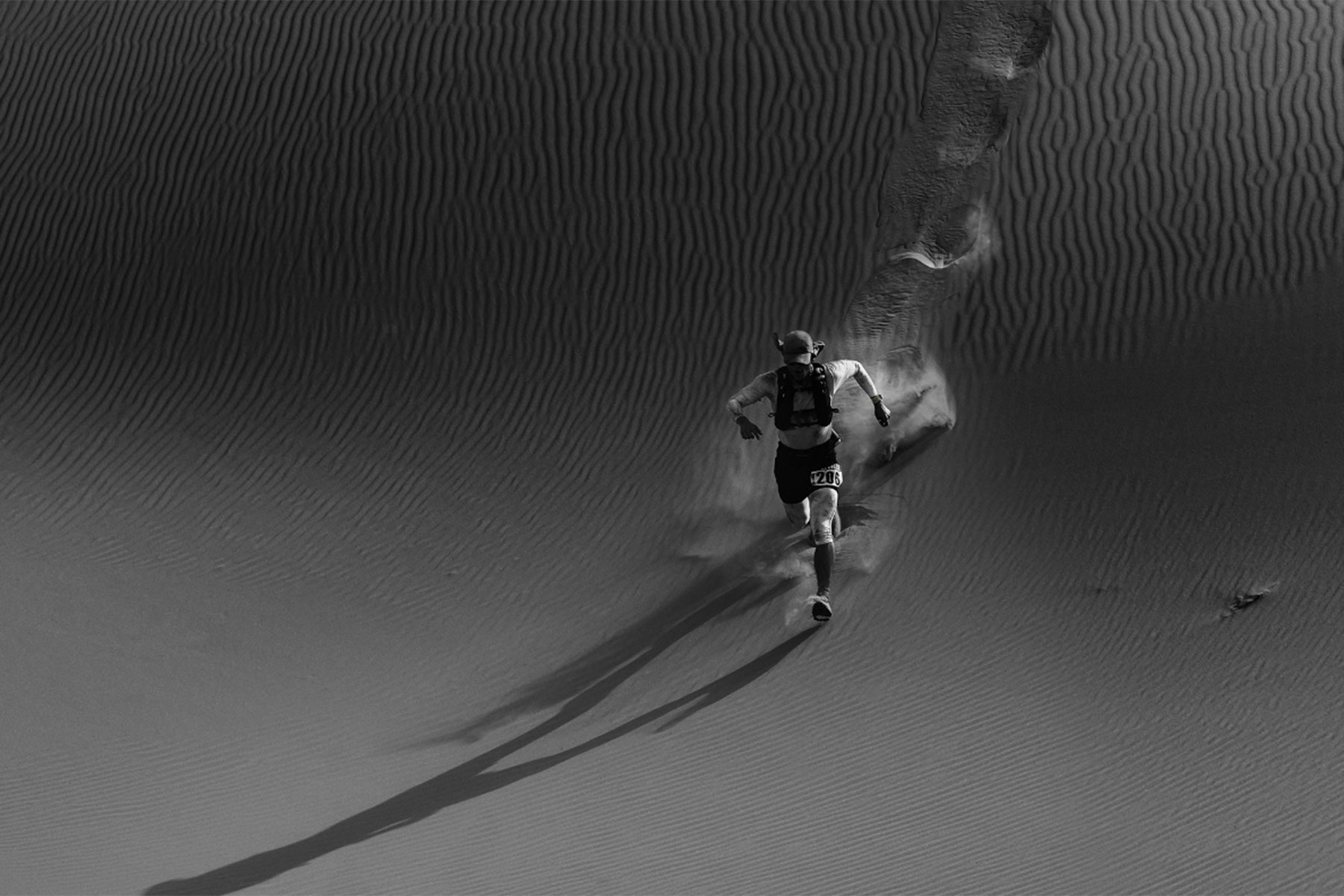 Are you a runner? Well, you'll be pleased to know that this Apple Watch is your ideal training partner. The Apple Watch Ultra tracks your progression with accurate data and insights. The Workout app features new metrics and its wide display screen lets you see up to six metrics at a glance. These features include the heart rate zones which allows you to view your intensity level, training zones personalised using your health data are automatically calculated, running form which includes precise insights from the length of your stride to ground contact time. On top of that, you can view your running power with its instantaneous measure of your effort. Ready to go for a run? Don't forget to set the Action button to track your progress with precise inputs.
The GPS performance of the Apple Watch Ultra is probably one of the most reliable in the market. With a precision dual-frequency of L1 and L5 GPS, it is essentially two frequencies ensuring one optimal signal. Integrating L1 and L5 GPS this Apple Watch has a great range with accurate power efficiency. The combination helps to ensure accurate distance, pace and route calculations.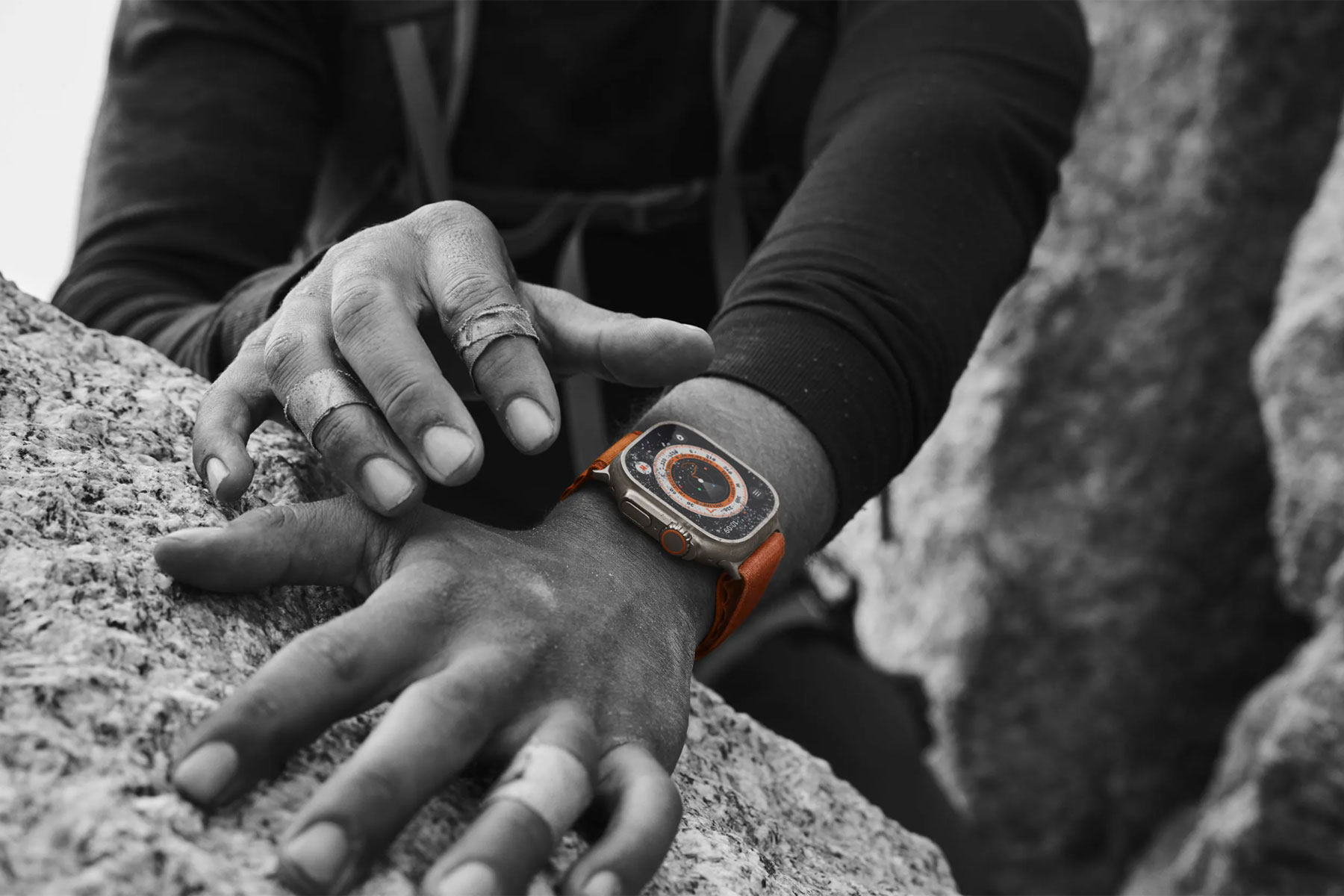 For the hikers and mountain climbers, this Apple Watch includes an accurate compass app with all-new views and functionality. This feature has a classic compass dial only with real-time digital view of your bearings and direction. Turn your Digital Crown to zoom in and the display screen will show you your current elevation, longitude and latitude, as well as incline. You can mark your location with the Compass Waypoints. Just mark one at the start of your trail and you're good to go. You can backtrack to your starting marker or to any points that you have marked with ease. The Apple Watch Ultra will automatically create a path even if you're off the grid. Set your Action button to drop a Compass Waypoint and you'll be able to journey on focusing more on your climb minus the worries.
For safety reasons, this Apple Watch includes an eighty-six-decibel siren that can be heard up to one hundred and eighty metres away. Other safety features include new crash detection sensors that can detect car crashes and automatically contact emergency services with your current location, fall detection sensor where in the case that you're unresponsive it will automatically call emergency services, as well as an emergency SOS function where you can immediately get in contact with emergency services and the Apple Watch will send them your current location.
Upgraded design
The Apple Watch Ultra has three customised straps designed for different environments. Of the three, we'd have to go with the Trail Loop. Light, thin, and flexible, this strap features a fuss-free loop closure for ease of quick adjustments. It also has an extra stretch in its webbing making it easy to get that optimal fit. Compared to the earlier models, these specialised straps add to the overall appeal of the Apple Watch Ultra.
A notable feature is the Apple Watch Ultra's new depth gauge which can deliver data forty metres underwater with intricate functionality to make any scuba diver smile. Other notable features include the sleep tracking function which tracks REM sleep, core and deep sleep, heart health notifications where you'll get notifications of unusual heart rates as well as blood oxygen readings which gives you insights on your overall wellness.
The verdict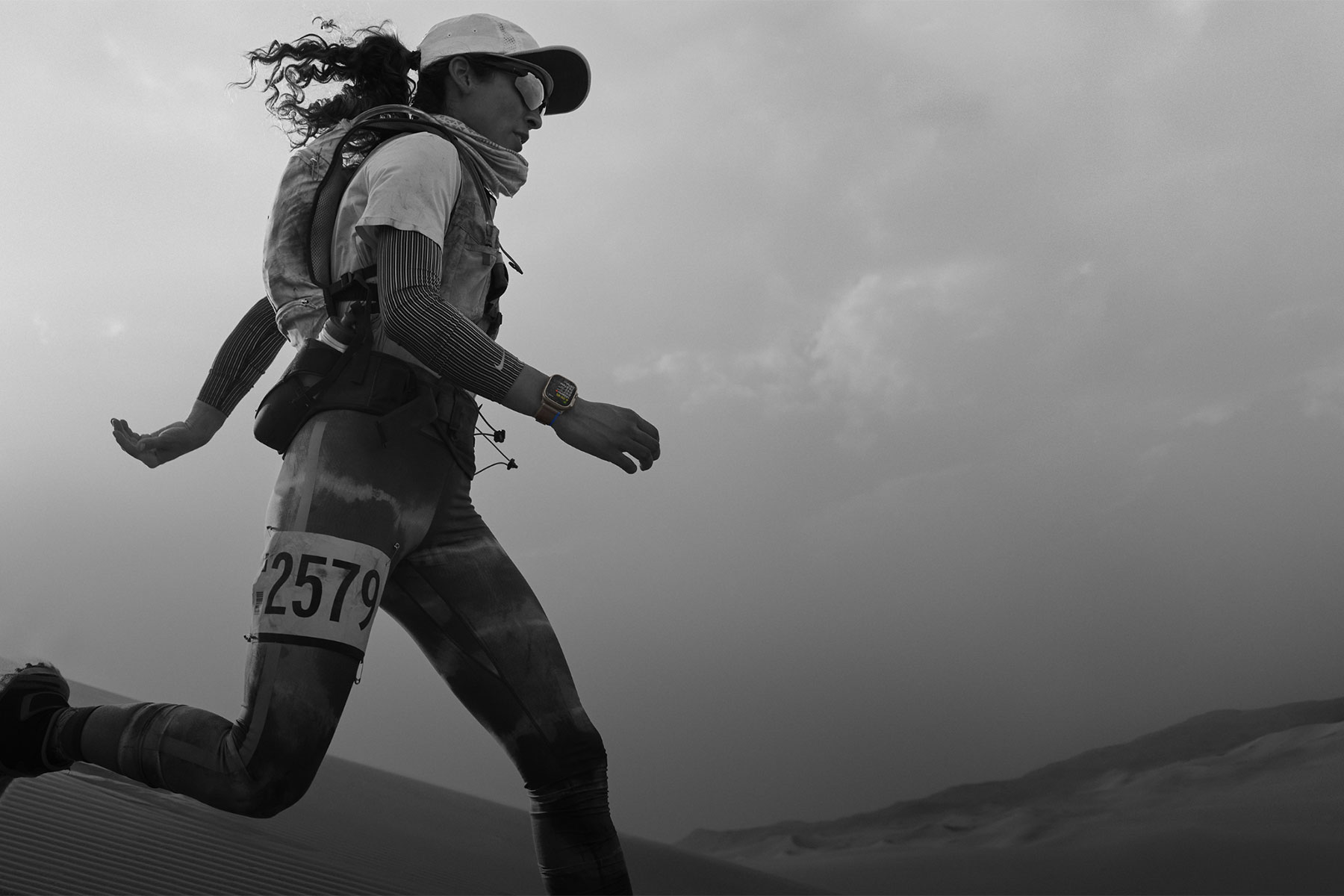 The battery life of the Apple Watch Ultra makes this one of the most reliable smartwatches in the market right now. Personally, aside from the occasional adrenaline-filled adventures, the Apple Watch Ultra's reliability on a day-to-day basis is what does it for me. In addition, the customised straps depict Apple's attention to detail in taking a step further in consumer centrism. The different straps catering to the needs of different communities firstly ensure optimal ease and comfort. Secondly, it abolishes any testament of it being just a new tool from Apple. It's more than that, it's the engineers and designers behind Apple that keeps going beyond what is expected – doing the due diligence to prove why it's worth the buy.
For more information, click here.