Not many places can boast having the best of slick cities, sunny beaches and lush greenery all in one place. Proudly bringing all of that together within walking distance of each other is Resorts World Sentosa, Asia's premier lifestyle destination.
Sophisticated stays, delicious dines and the whole full frill of the thrill meet in seamless discovery at the integrated resort located on the island of Sentosa, Singapore, as we discover.
Over three days, we wined, dined, played and explored to our heart's content between the RWS's seven unique stays, four exhilarating attractions and six signature restaurants. Here's all we saw, heard, tasted and experienced.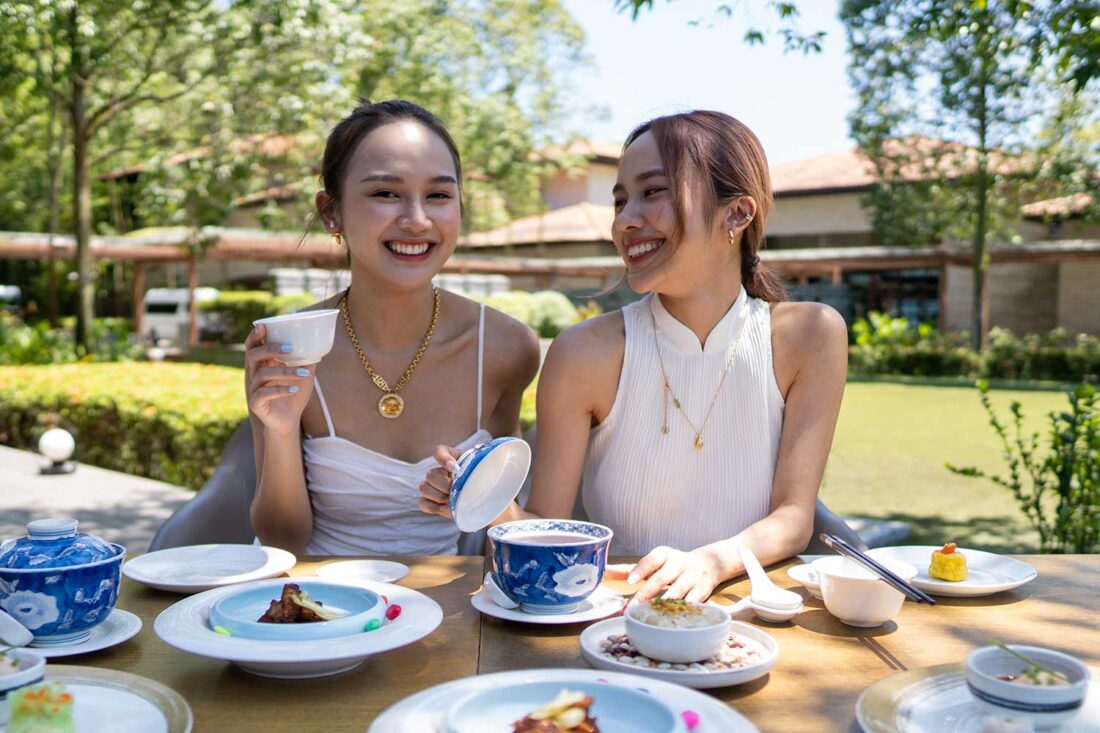 Seven unique stays
No matter your preference and regardless of the size of your group, there's a hotel made for all types of travellers.
We spent our weekend at the Beach Villas, a tropical sanctuary that offers an idyllic retreat complete with a personal butler. Nearby, we also got to explore the Crockfords Tower, an exclusive all-suite hotel with lavishly furnished rooms, custom designed furniture, opulent bathrooms and even its own steam room.
We got to get up close with nature with a short excursion to Equarius Hotel, a well-appointed haven for nature lovers where breezy deluxe rooms and suites come with stunning balcony views of the island's lush forests or sweeping views of Universal Studios Singapore.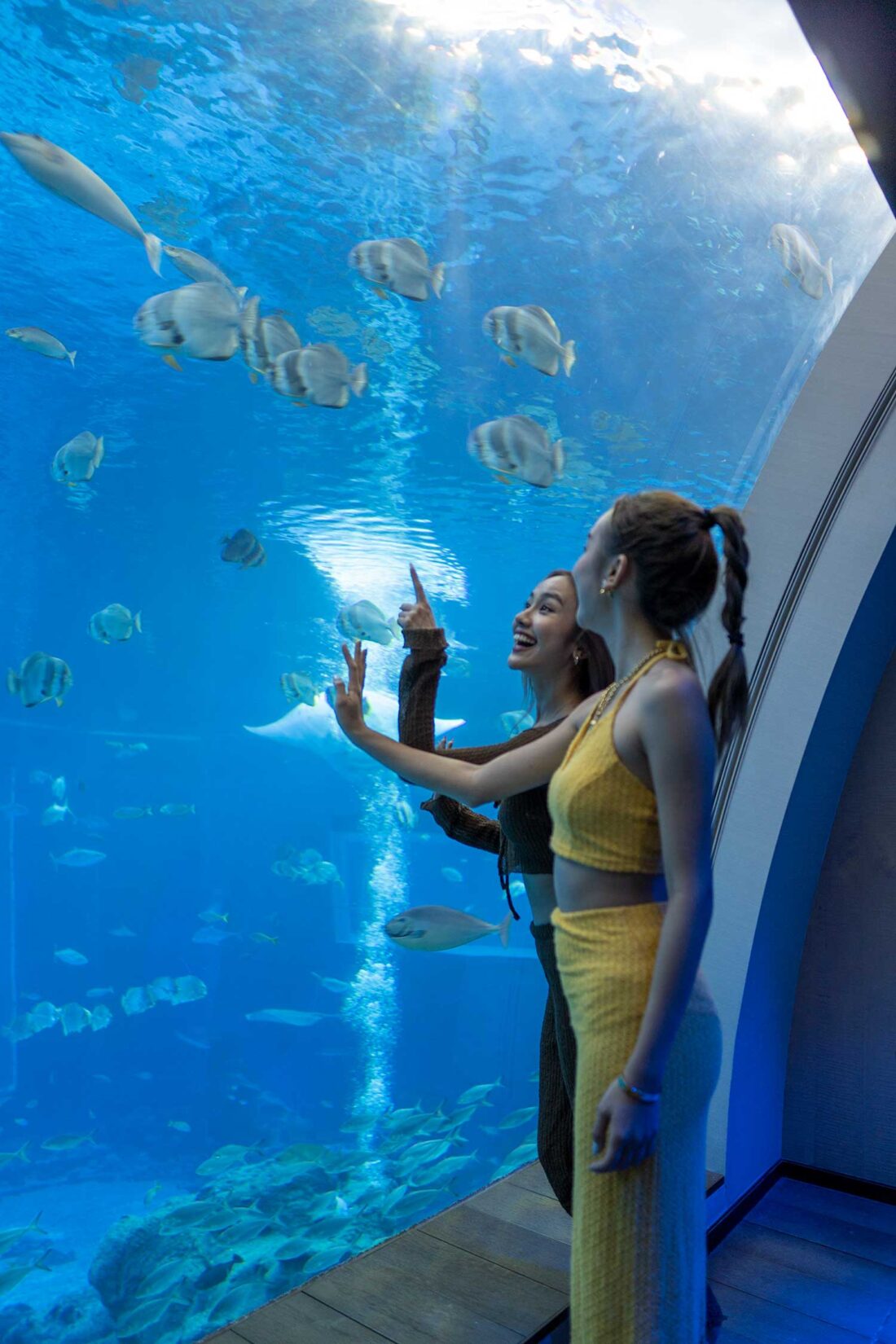 Things got edgier at night over at Hard Rock Hotel Singapore, where rock and roll glamour dripped from the rooms and vicinity, located just minutes away from the resort's top attractions. In the afternoons, we idled through the artistic corridors of Hotel Michael that is a luxurious treat for art lovers with works of art adorning the halls and rooms.
A true top-of-the-world treat awaited us at the TreeTop Lofts, where up 12 metres in the air in the canopy of native Angsana and Tembusu trees, we were granted complete privacy in the lushest of nature amidst a sprawling one-bedroom loft. Just when we thought we had seen everything, we had our breaths taken away at the Ocean Suites that opened up to a deep blue underwater view of 40,000 marine animals in the aquarium before our very bedroom.

Four exhilarating attractions
We've always had a soft spot for animals and adrenaline thrills us to no end. We got all our cravings for adventure satisfied with four world-class attractions all within the grounds of the resort.
We spent an afternoon laughing and screaming our hearts out at Universal Studios Singapore, Southeast Asia's only Universal Studios theme park featuring thrilling rides like TRANSFORMERS The Ride, Battlestar Galactica Human VS. Cylon and escaped to a fairy-tale world in Far Far Away that's modelled after the kingdom of Shrek. We even got to meet and greet the Minions from Despicable Me.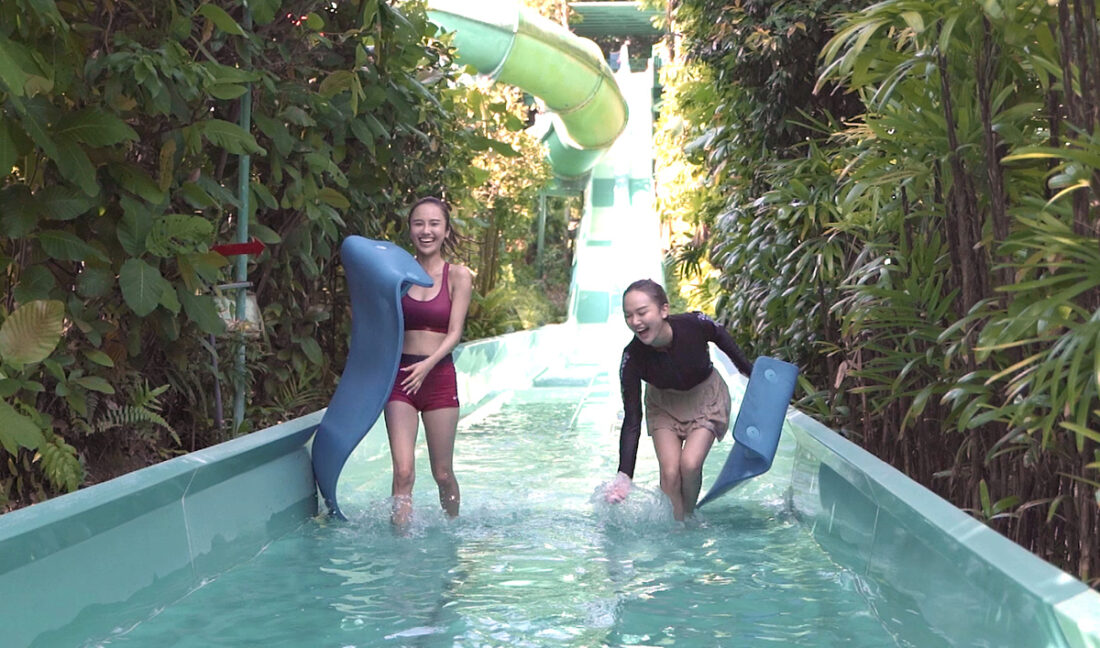 As things heated up, we changed into our swimwear and headed to the Adventure Cove Waterpark, where water-packed adventures awaited on swift slides, crisp pools and refreshing splash zones.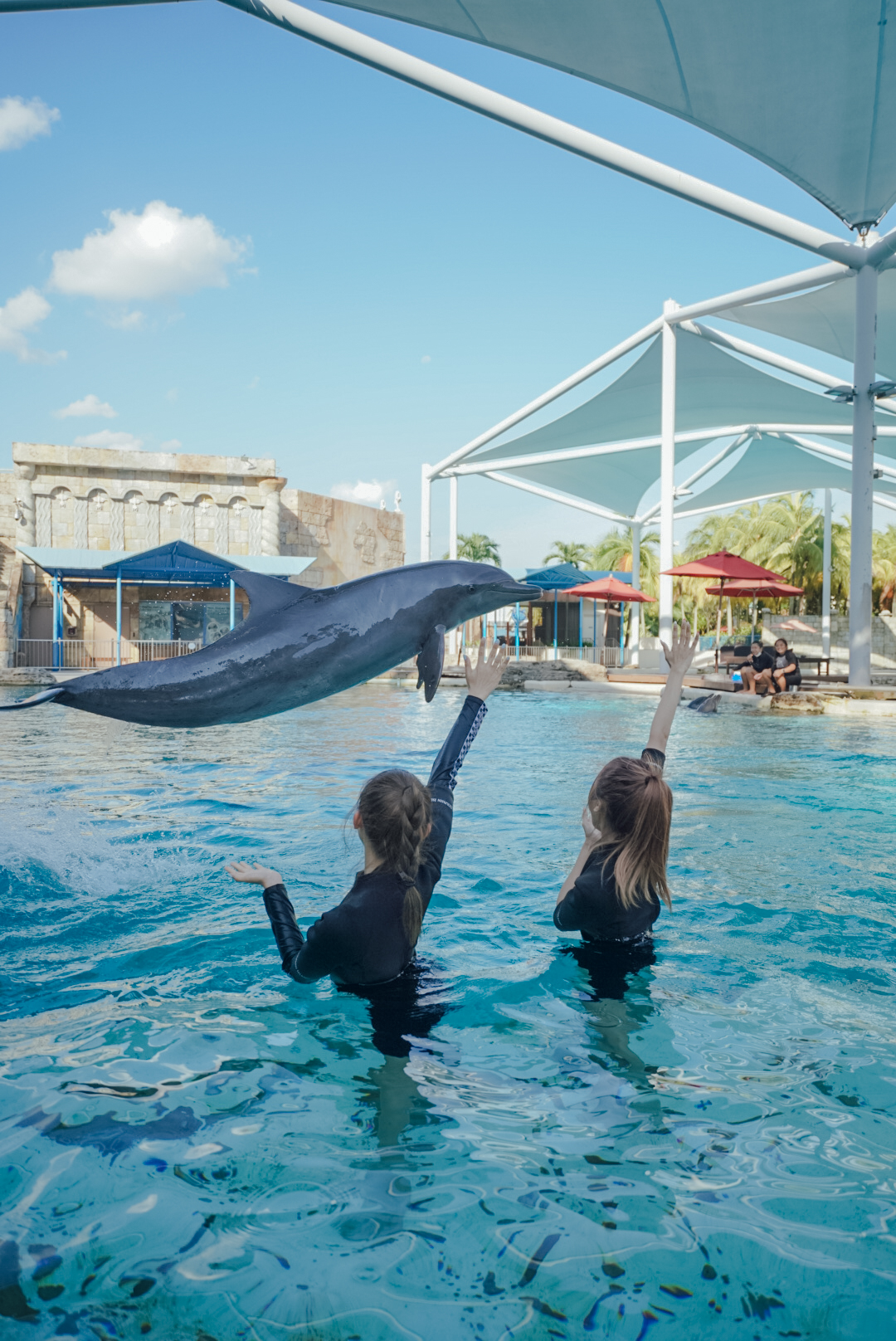 We also made sure to pop by Dolphin Island to spend an hour with its many Indo-Pacific bottlenose dolphins to learn about the importance of their conservation given their role in the marine ecosystem.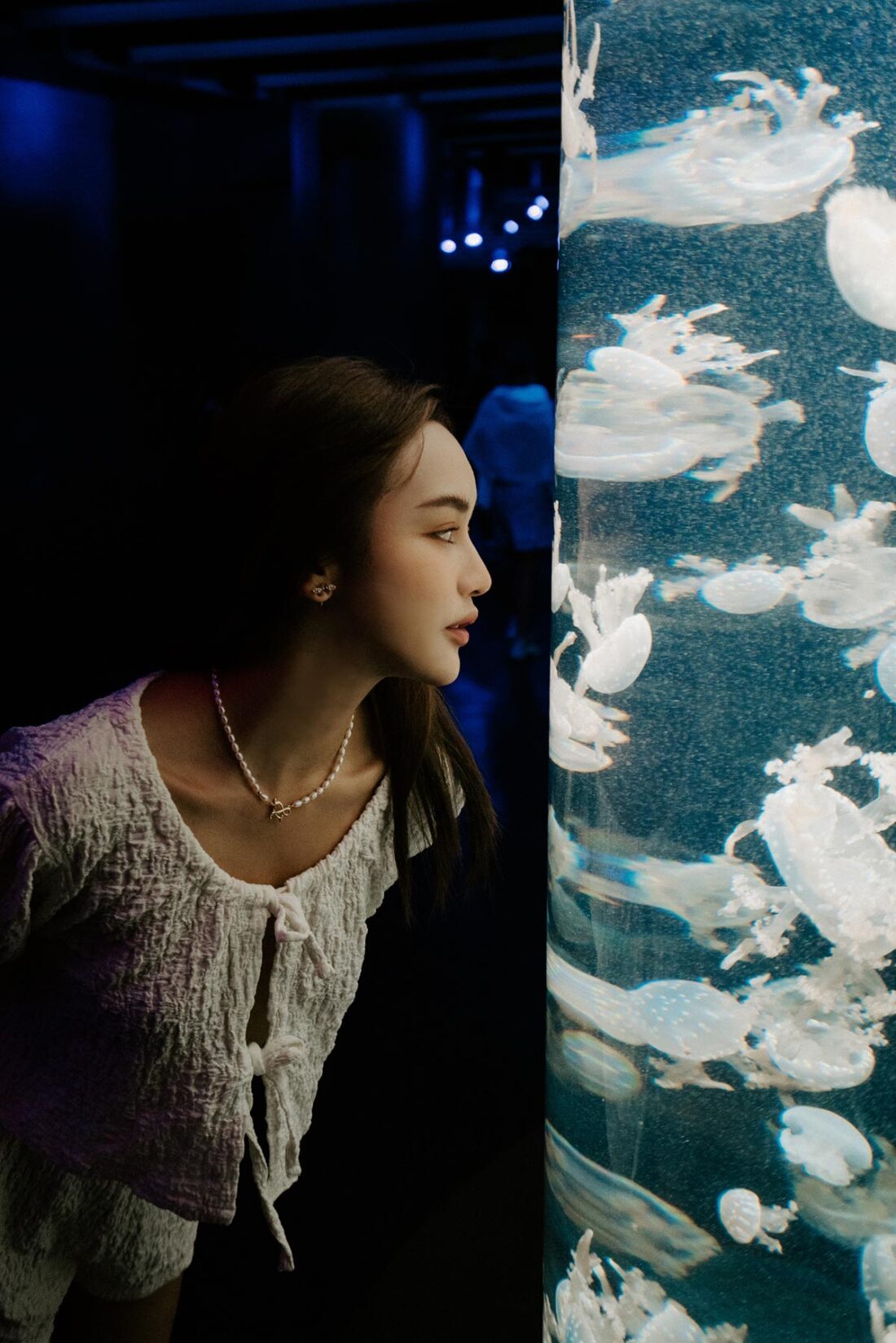 As a wind-down, we made a tour to the S.E.A Aquarium to be immersed in the tranquilities of the underwater world where more than 1,000 species of marine life make their home. Amidst 300 million-year-old paddlefish and minuscule jellyfish to three-metre-long sharks and Manta rays that soar above them in full majesty, we were removed from ground reality for a day and transported to a mermaid world that once existed only in our dreams.
Six enticing signature restaurants
Fueling our appetite for fun and adventure are six signature restaurants within the resort compounds, together offering up a global buffet of culinary experiences.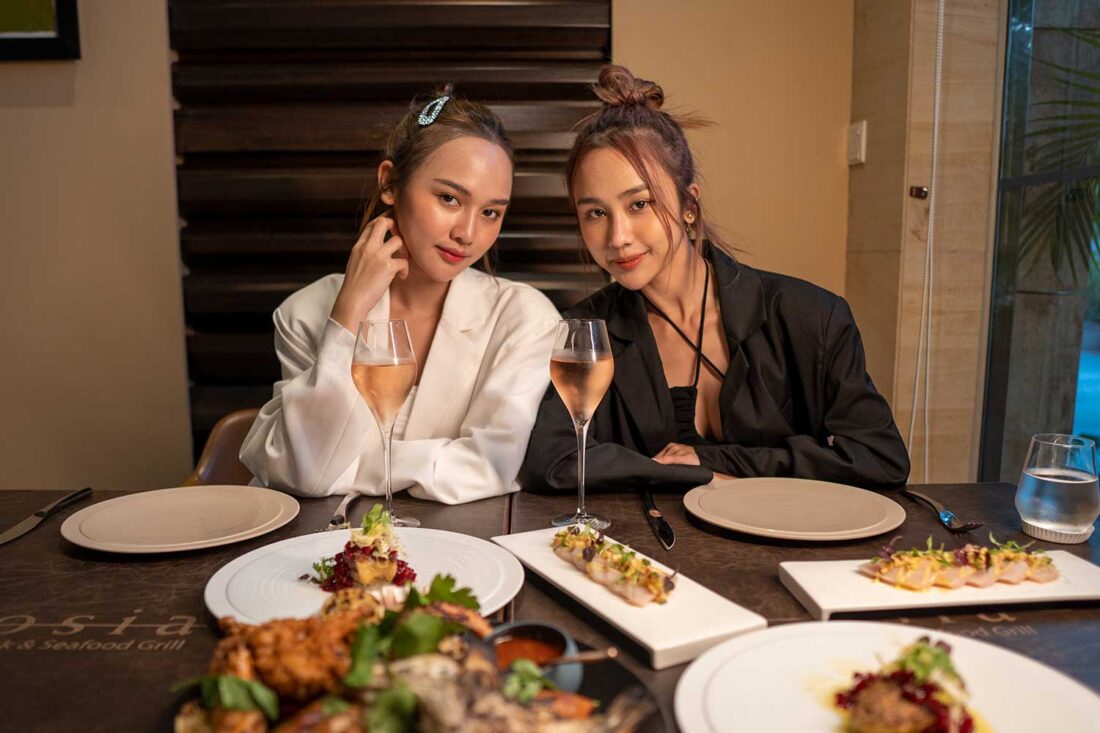 A taste of Italian tempts at CURATE CUCINA PISANA, where rustic flavours of authentic Italian dishes, handmade pastas and Tuscan wines are imported directly from Pisa, Italy. Authentic Cantonese cuisine presented itself at Feng Shui Inn, where unmistakable Asian flavours from the spicy to the punchy are cooked up from an open kitchen helmed by the celebrated Chef Li.
In one of the evenings, we got our barbecue on at Osia Steak and Seafood Grill, sampling a medley of Australian prime beef and top-quality seafood grilled and roasted to perfection only the way a stone hearth oven can. We also got our Japanese cravings met at Syun, where modern Japanese fusion brings forth feasts that are true to Japanese tradition while remaining innovative on its offerings.
For a treat for the eyes and mouth, Southeast Asia's first underwater restaurant OCEAN RESTAURANT brings us back to the underwater world for a meal surrounded by immersive views of more marine life swimming before us. For a special treat, we popped by table65, where a decadent dinner underlined by an open-kitchen fine-casual dining by Michelin-starred chefs pampered our tastebuds for the evening.

The best of everything in one place
Whether it is an island getaway, a city excursion or a forest retreat, Christinna and Jestinna found it at Resorts World Sentosa. The sisters were looking for a small escape but stumbled upon a whole new world of stylish stays, splashing fun and delightful dines instead.
The real cherry on top of the whole sundae was that they got to it in the most meaningful way – together.
Learn more about Resorts World Sentosa at the official website here.
Battlestar Galactica TM Universal Studios & © 2022 Universal Content Productions LLC. All rights reserved. Jurassic Park TM & © Universal Studios/Amblin Entertainment. All rights reserved. Shrek © 2022 DreamWorks Animation L.L.C. All Rights Reserved. Far Far Away Castle © 2022 DreamWorks Animation L.L.C. All Rights Reserved. The Hollywood Sign and the Hollywood Walk of Fame TM & © 2022 Hollywood Chamber of Commerce. All rights reserved. HASBRO and its logo, TRANSFORMERS and its logo and all related characters are trademarks of Hasbro and are used with permission. © 2022 Hasbro. All Rights Reserved. © 2022 DreamWorks L.L.C. and Paramount Pictures Corporation. All Rights Reserved. Minions and all related elements and indicia TM & © 2022 Universal Studios. All rights reserved. Puss In Boots © 2022 DreamWorks Animation L.L.C. All Rights Reserved. Universal elements and all related indicia TM & © 2022 Universal Studios. All Rights Reserved. Resorts World, the Resorts World logo and all Resorts World elements and related indicia TM & © Genting International Management Limited. All Rights Reserved.