Nestled amidst the vibrant hustle and bustle of Jalan Tun H.S. Lee, at the very heart of Chinatown, stands the awe-inspiring seven-story Lee Rubber Building. This architectural marvel was once the pinnacle of brilliance and the most sought-after address in Kuala Lumpur. Today, this iconic structure has been resurrected to its former glory – a true testament to its timeless beauty and grandeur. There stands, Else Hotel KL.
Else Hotel, deeply rooted in local culture and a brand that promotes mindful hospitality, stretches to become the epicenter of creativity and innovation. With a vision to redefine the hospitality industry, the property promises to offer an unparalleled experience that is both immersive and transformative.
Related article: Yung Raja is just getting started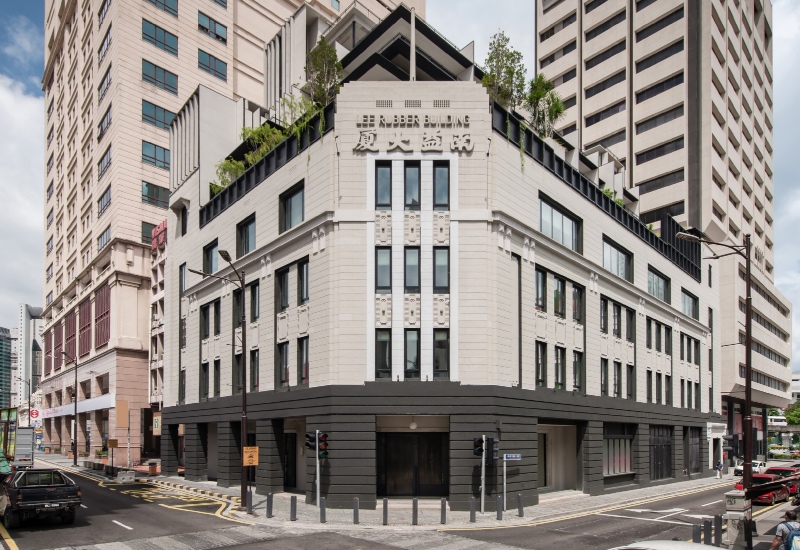 The 49-key property was a masterpiece brought to life by a team of local partners, handpicked by its visionary founders, Justin Chen and Javier Perez. The restoration and repurposing of the building on the other hand was led by the brilliant minds at Studio Bikin, in collaboration with the talented architects at Faizah Architect, who infused the space with a distinct Malaysian flair. 
The building's intricate textiles and textures were crafted by the celebrated artisan, Omar Khan, adding a touch of elegance and sophistication to the space. The hotel is also adorned with stunning works of art by some of Malaysia's most talented artists, including Fauzul Yusri, Fendy Zakri, Fawwaz Sukri, and Nathan Fikri, making it a true feast for the senses.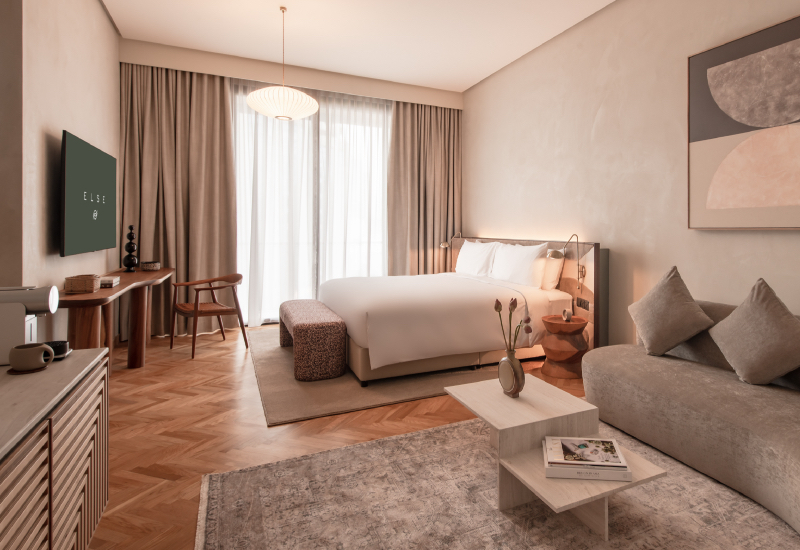 A selection of four distinct room categories has been thoughtfully curated for the comfort of their esteemed guests. The Mantra Room (Standard), is a charming sanctuary spanning 25 sqm, features a king-sized bed and a luxurious en-suite bathroom. While The Urban Room, measuring 33 sqm, is elegantly appointed and boasts a plush seating area. 
The Sanctuary, boasts 41sqm, located on the upper floors, is furnished with a super king-sized bed and a private balcony, affording guests the opportunity to bask in the vibrant energy of the city. The Sutera Suite, spanning 69 sqm, exudes an air of quiet luxury, complete with an intimate living area that can comfortably accommodate an extended family. 
The largest of all rooms is the Else Suite, a spacious 84 sqm retreat that offers sweeping views of the Kuala Lumpur city skyline, with a private balcony extending from the bedroom to the living area. All of Else's rooms are equipped with state-of-the-art technology, including an in-room multimedia tablet and Bluetooth-connected Harman Kardon sound system for selected suites (Sanctuary, Sutera, Else Suite).
The meticulous attention to detail extends to every aspect of guests' experience, including the provision of sustainable, premium personal care products by Singapore's Omno, luxurious bathrobes by Malaysian sleepwear company LULLA, Dyson hair dryers, and The Morning Coffee Machine.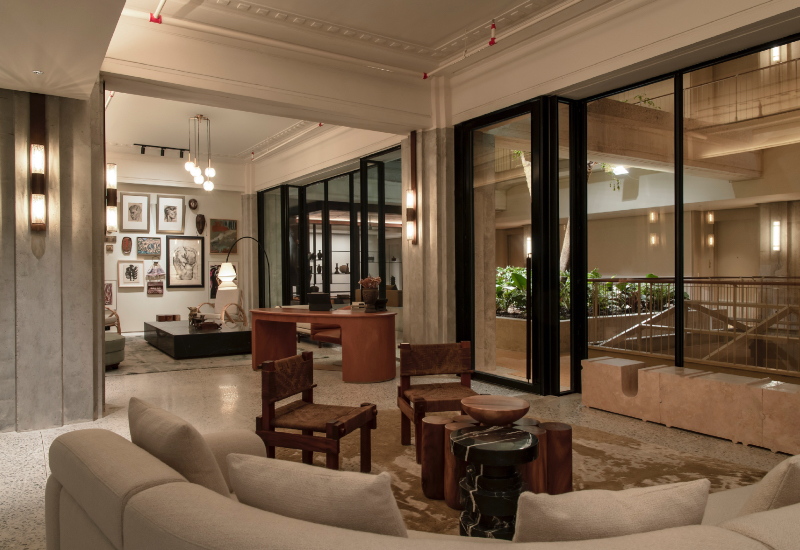 What's best, the hotel also boasts unique and functional common areas that exude intimacy. The Sunken Living Room and Business Den provide a serene retreat for guests to utilize at their discretion. The Library, situated on the second floor, is a collaborative effort with Tintabudi, an independent bookstore, to offer a glimpse into the perspectives and lifestyles of Malaysians. There's also Gratitude Space that serves as a meditation room, which stays true to the brand's advocacy in promoting mindfulness.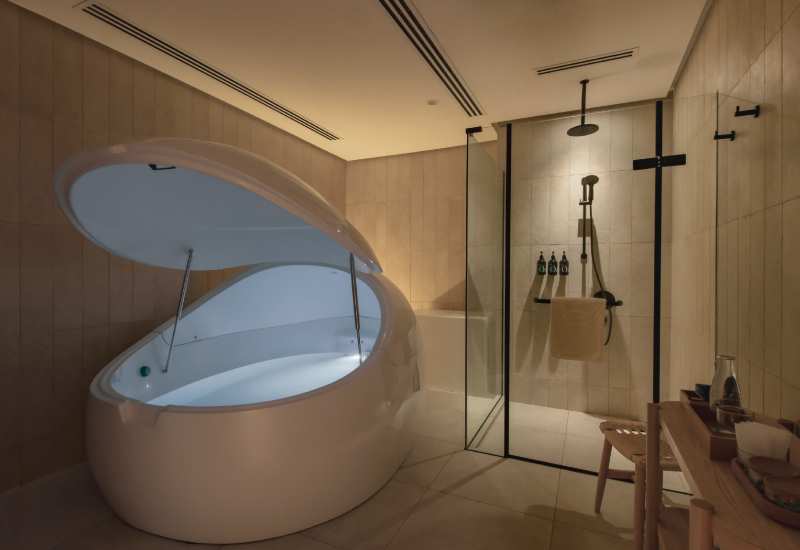 In terms of dining experience, guests may anticipate tasting their food in two separate kitchen areas. The Raw Kitchen Hall, which serves eclectic Thai-Latin and Yellow Fin Horse, serves the best seasonal fresh produce cooked over open flames.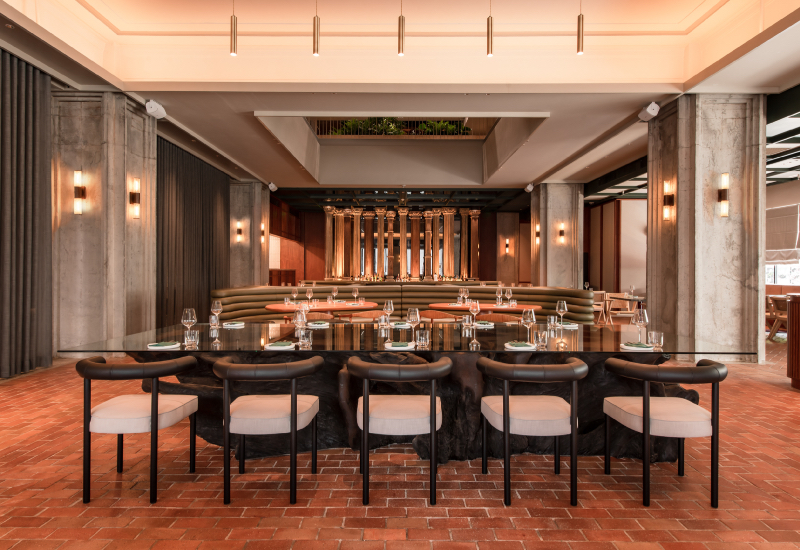 Raw Kitchen Hall open from day to night, providing delicious breakfasts to hotel guests. Yellow Fin Horse, on the other hand, has quickly become one of the most anticipated restaurant debuts of the year, with acclaimed local chef Jun Wong taking the lead to explore her elemental cooking approach. Yellow Fin Horse is open to the public and Else guests every Wednesday to Sunday, from 6pm to 12am. Their drinks that are often paired with other dishes include natural wines and handcrafted kombuchas. 
Else Hotel is located on 145, Jalan Tun H S Lee, City Centre, 50000 Kuala Lumpur, Wilayah Persekutuan Kuala Lumpur, Malaysia. For more information, please visit: www.elseretreats.com.