Tea making in Japan is serious business. And if you're a lover of all things sencha and matcha, then the land of the rising sun is where you'll want to be. For generations, traditional tea houses, also known as Chashitsu, have served as a place for people to appreciate and share their knowledge of tea. Today, these historical sites still hold sentiments for the Japanese and a visit there would offer you an escapade into a culture so rich. 
Built to highlight tea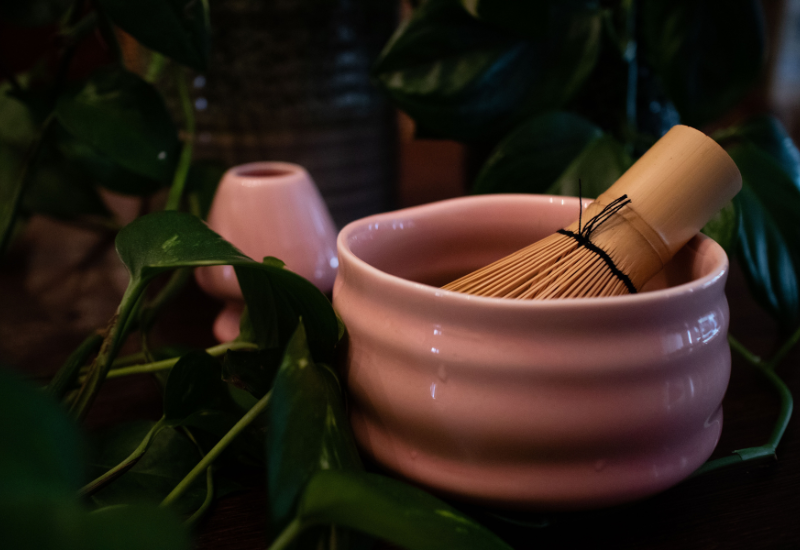 A traditional tea house in Japan is minimalistic at best. There is typically no furniture and guests are expected to sit seiza-style on tatami mats. Little to no decorations are found in a space like this – maybe a scroll of calligraphy or simple flowers but that's it. Windows or partitions are small and are usually covered with a shoji, as the intent is for guests to fully pay attention to the tea served. 
Tea ceremony etiquette
Dress well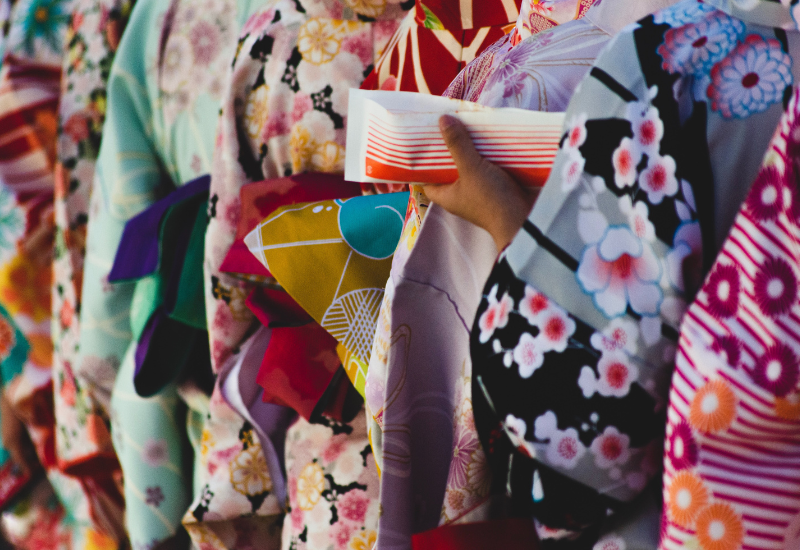 Tea ceremonies are commonly conducted when you're in a traditional kimono or hakama. However, non-traditional clothes are also accepted for those who do not own traditional attire. Nevertheless, be courteous and dress modestly when attending a tea ceremony. Think of long pants or skirts and a simple top.
Posture
As soon as you're welcomed into the traditional tea house, you will be expected to sit seiza-style. To do this, just place your legs under you, lean onto your heels and get comfortable.
The proper way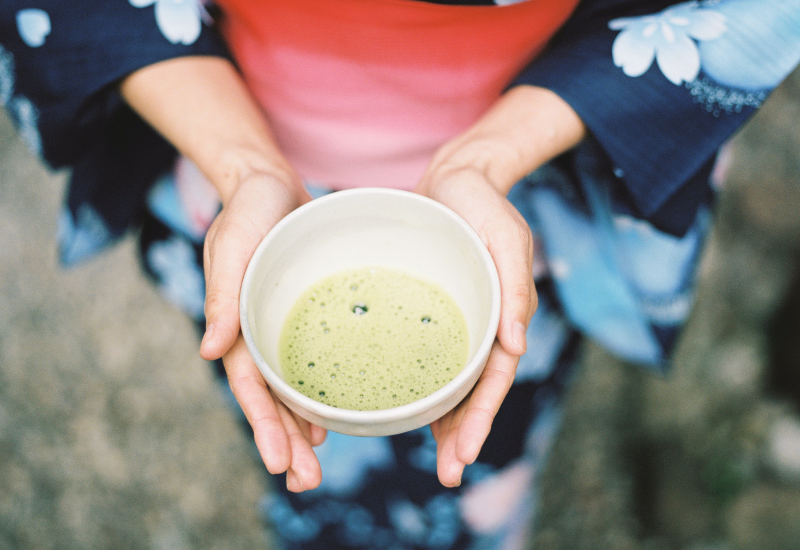 When the tea ceremony starts, the host will serve one person after the other. And they would usually hand you a tea bowl with the 'front' side facing you. Now make sure to bow once and use your right hand to accept the bowl, before placing it onto your left palm. Then, turn the bowl until the 'front' side is no longer facing you and drink. To return it to the host, make sure the 'front' side is facing them, and bow once more to thank them.
Details
Traditional tea ceremonies are full of seasonal details, from the decor to the utensils used. Take time to pay full attention to the details that are curated for your experience. It's something worth remembering for the rest of your trip.
Never leave without tea
Before heading back home, make sure to get your hands on some cha at these traditional tea houses in Japan:
Ippodo Tea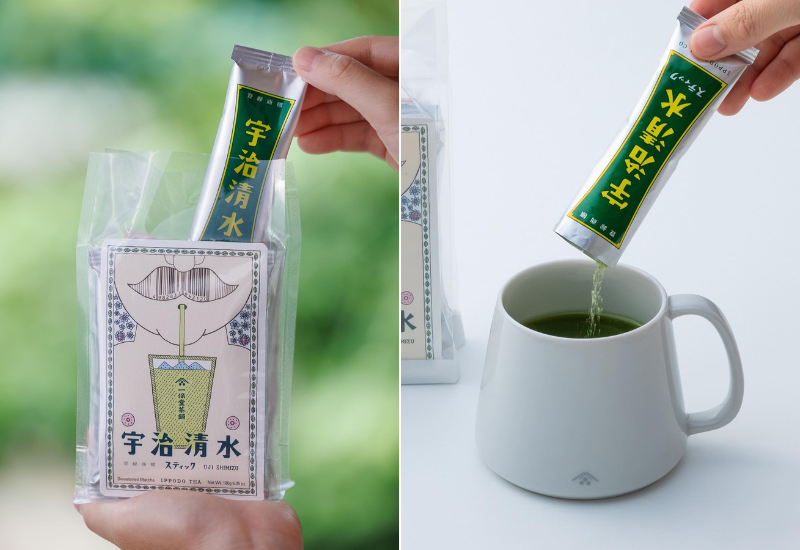 Established back in 1717, Ippodo is one of the oldest tea houses in Kyoto. Aside from experiencing a ceremony with sweet treats in the cafe, you can also purchase tea leaves and powders. They offer matcha, hojicha, genmaicha, gyokuro and even authentic tea-making utensils. Ippodo
Marukyu Koyamaen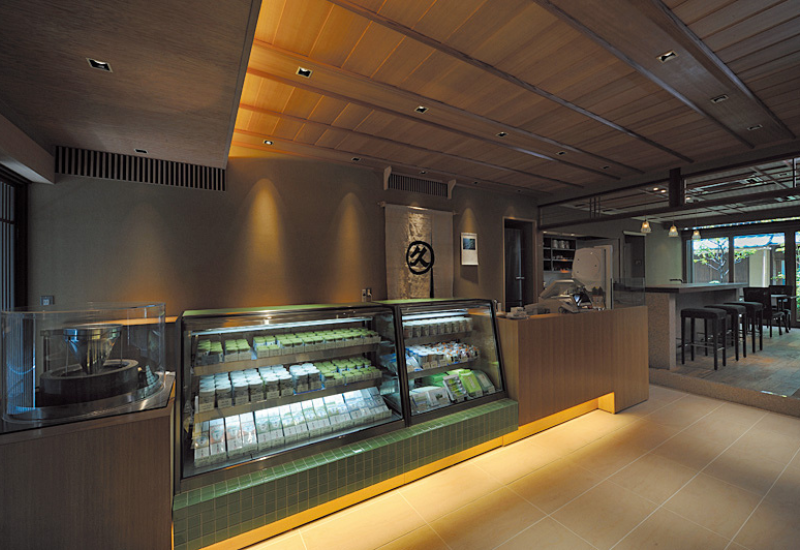 Having been founded in 1704, Marukyu Koyamaen is a well-known tea producer in Kyoto. They source their leaves from Uji and customise the flavour profiles to ensure the best notes blossom. You can find products from Marukyu at five locations throughout Kyoto, one of them being Kyoto's Isetan. Marukyu Koyamaen
Gion Tsujiri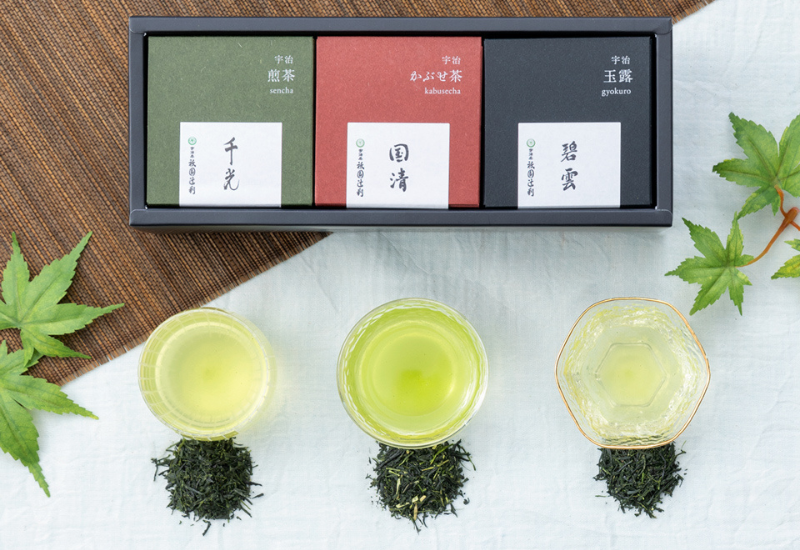 Matcha from Gion Tsujiri is known as some of the finest in Japan, as the traditional stone and mortar method is used to grind the tea leaves. Aside from just tea, they also sell unique matcha confectioneries, soft serve and parfaits. You can find them at the main store in Gion, Kyoto Isetan and Kyoto Station Hachijo-guchi. Gion Tsujiri
Featured image by Ippodo Tea.