8 February, 2018
Way Modern Chinois Restaurant
The Hour Glass Malaysia Lunar New Year celebration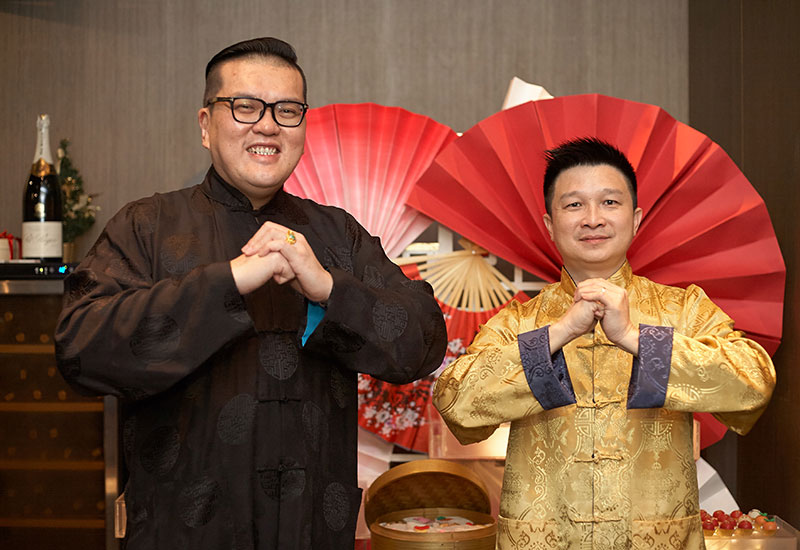 James Chow & SK Teh (general manager of The Hour Glass Malaysia)
Jay Ng Win Soon & Vege Chin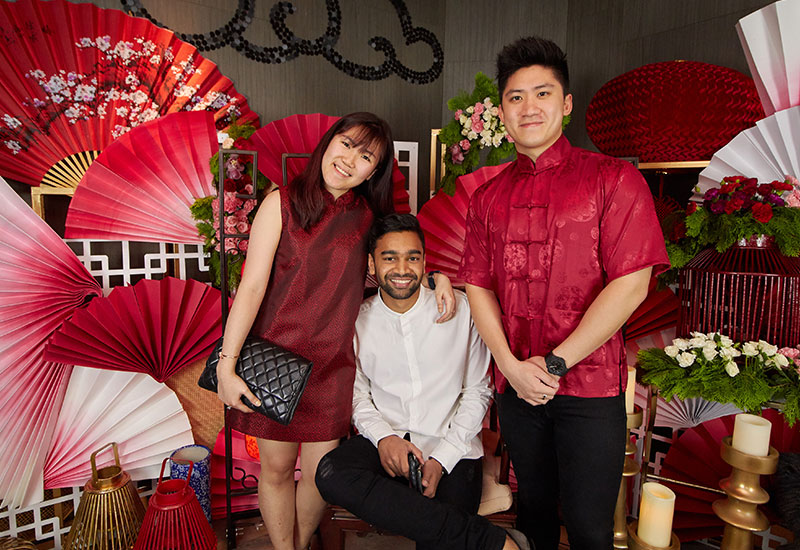 Chai Siew Sian, Rahul Thomas Dennis & Tommy Wong Vern Jiet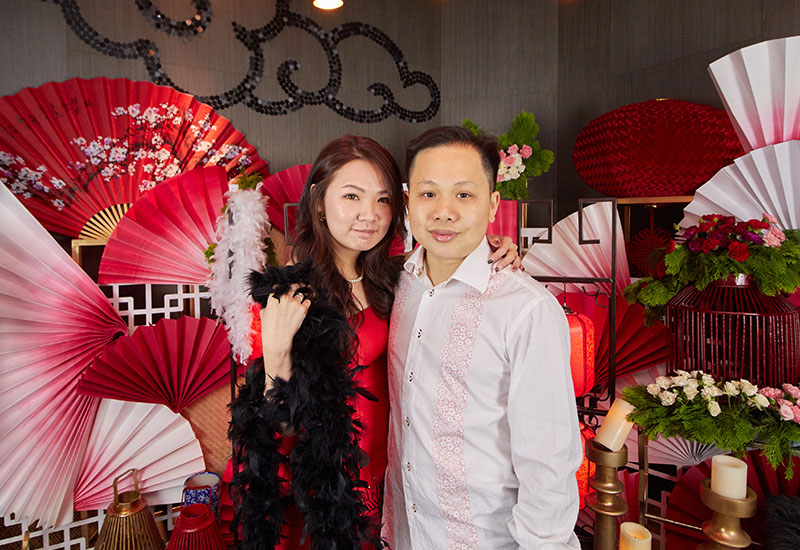 Lisky Chin & KL Yap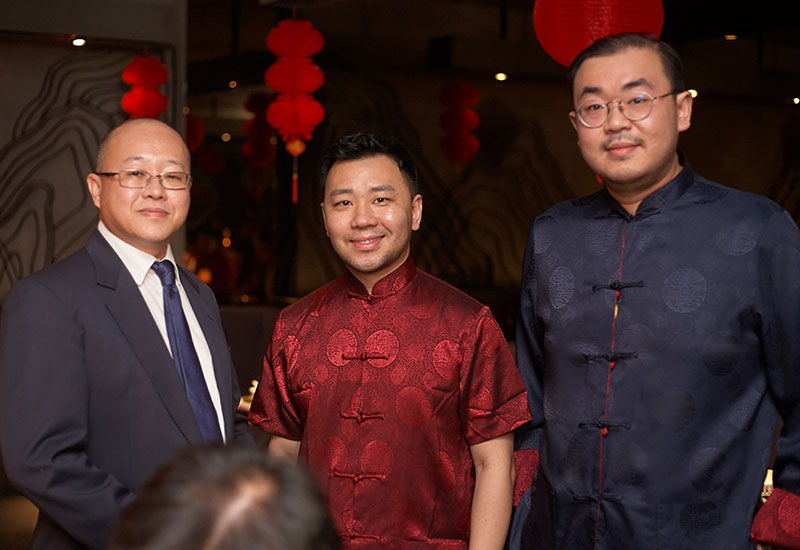 Daniel Khoo, Philix Ng & Dato Sri AK Tan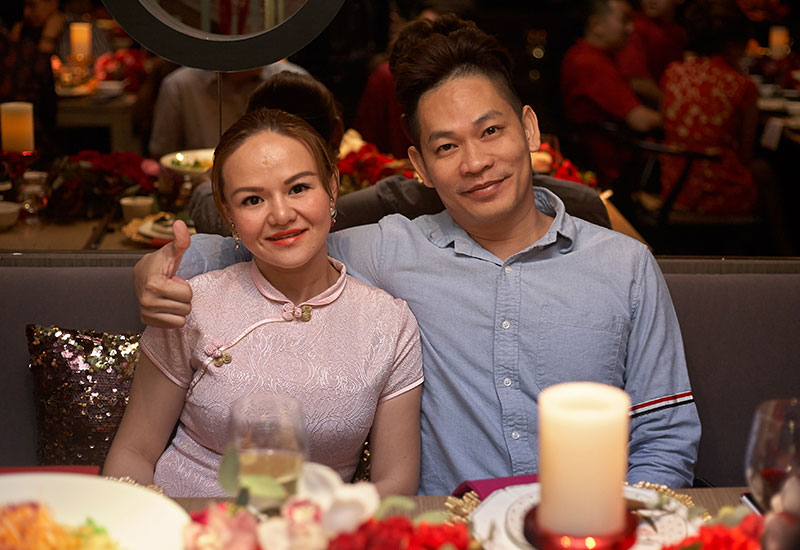 Mr & Mrs Lim Wai Soon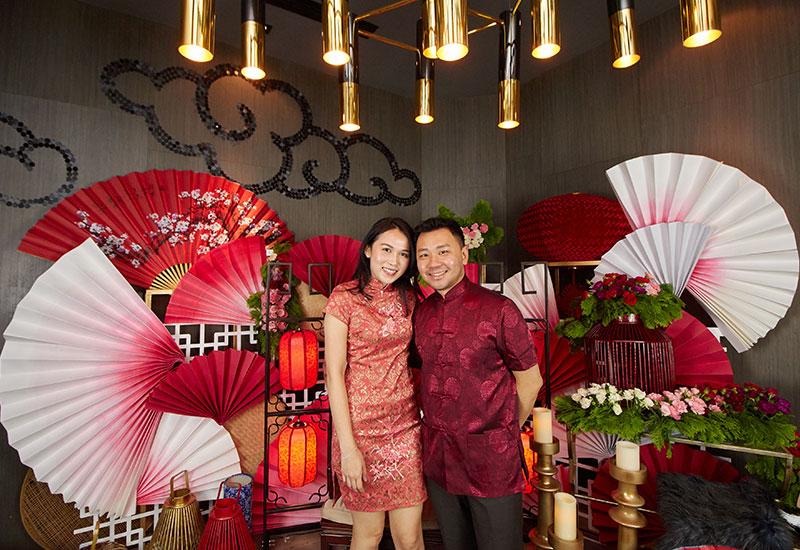 Michin Lee & Philix Ng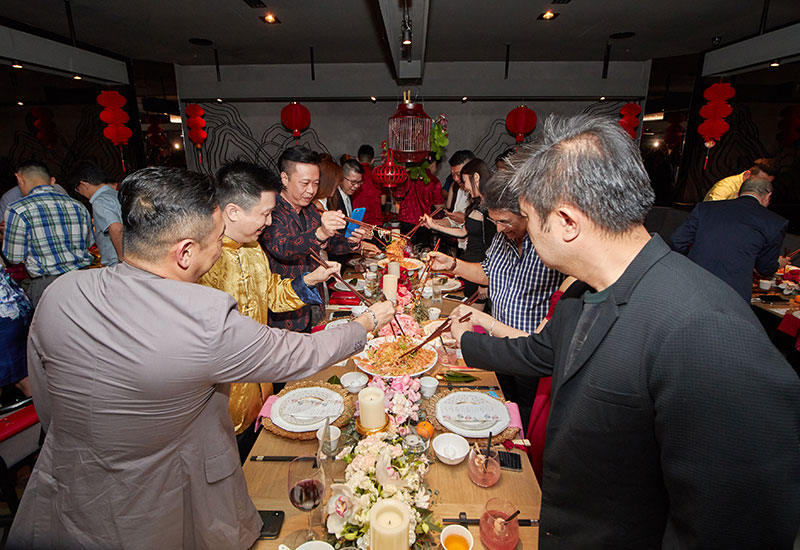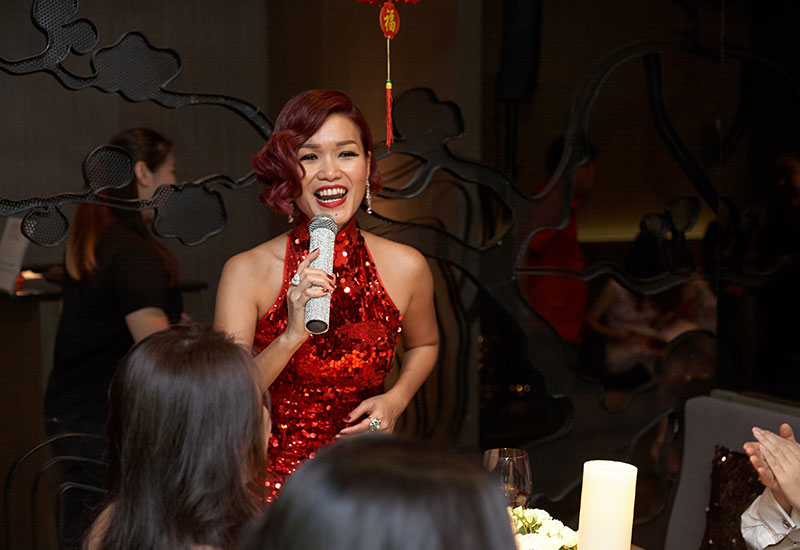 Chanteuse Janet Lee serenaded guests with beloved classics.
(swipe left for more)
The Hour Glass got a head start on the festivities this year, ushering cheer and prosperity on the 8th day on the second month of 2018.
General manager SK Teh and team hosted guests and VIP customers to a fine Chinese New Year dinner at Way Modern Chinois Restaurant in KL's Work Clearwater. Teh also led the propitious yee sang toss to bring in all things good.
As they arrived, guests were immediately drawn into the two door gift booths. The Hour Glass CNY 2018 celebration honoured the theme by showcasing and customising Chinese arts, particularly fan calligraphy and silk knotting. They were then treated to a fine array of modern fusion Chinese dishes, with delicious beverages and oriental cookies to complete the Lunar New Year experience.
To fully capture the festive spirit, guests made it a point to pose at the auspiciously decorated photo booth. The party was serenaded by renowned singer Janet Lee, who kept things festive with a medley of classic tunes.
Explore The Hour Glass Malaysia on its official site.