November 20th, 2019
Pavilion Kuala Lumpur
Stuart Weitzman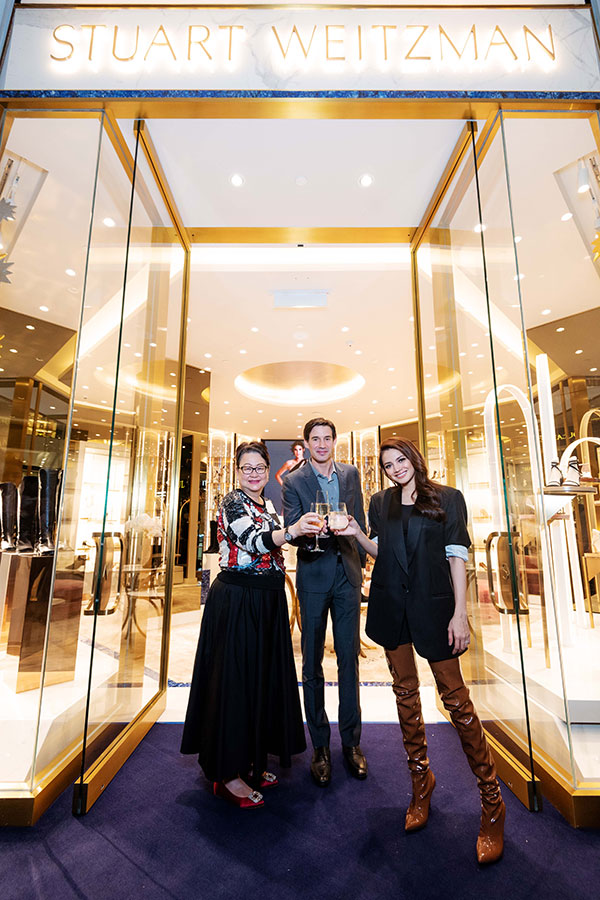 CEO of Retail of Pavilion Kuala Lumpur, Dato' Joyce Yap; General Manager of Tapestry South East Asia and Oceania, Mr. Emmanuel Ruelland; and local actress Nur Fazura officiated the boutique opening with a toast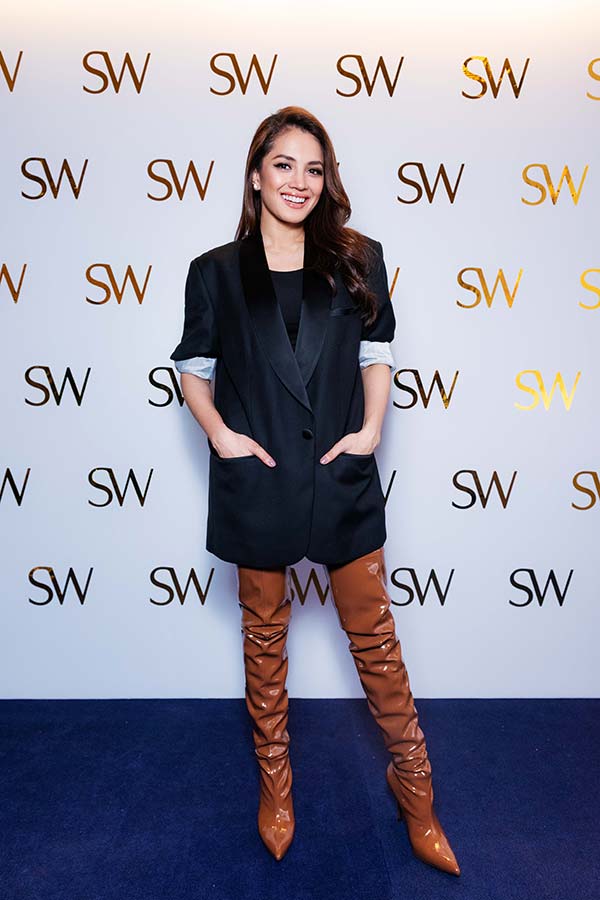 Nur Fazura in KATRINA HIGH boots
Juliana Evans in NUDIST heels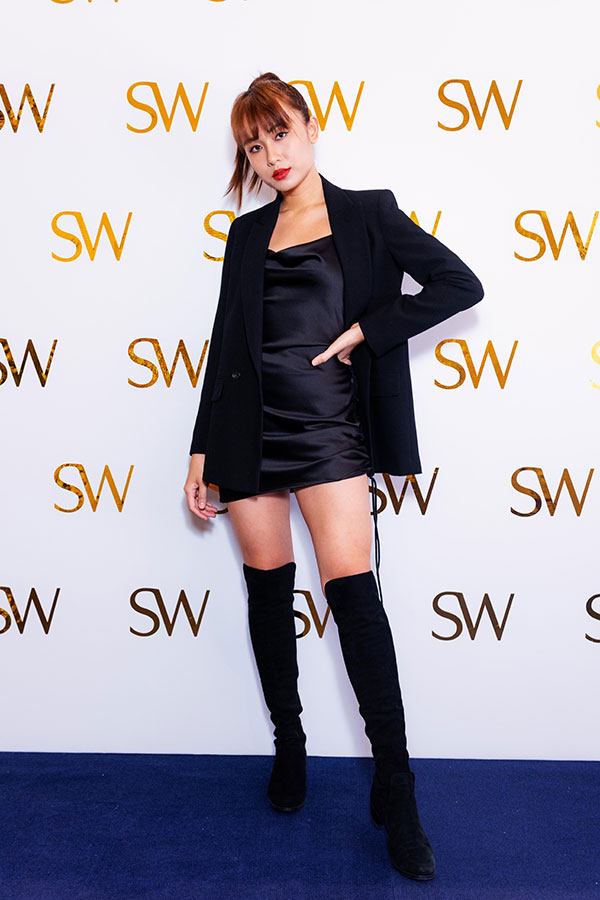 Maggy Wang in RESERVE boots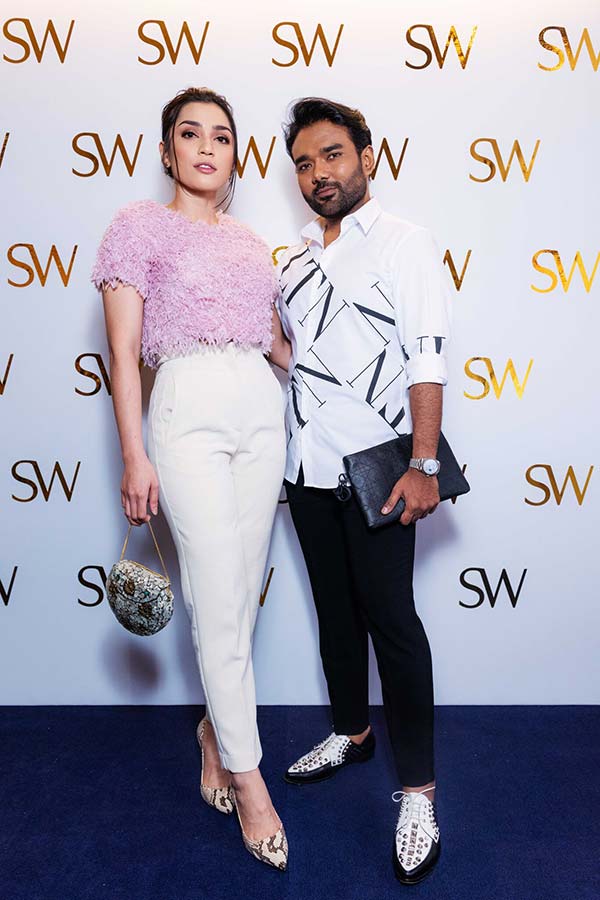 Nurida Suraya in LEIGH 105 pumps and Rizman Nordin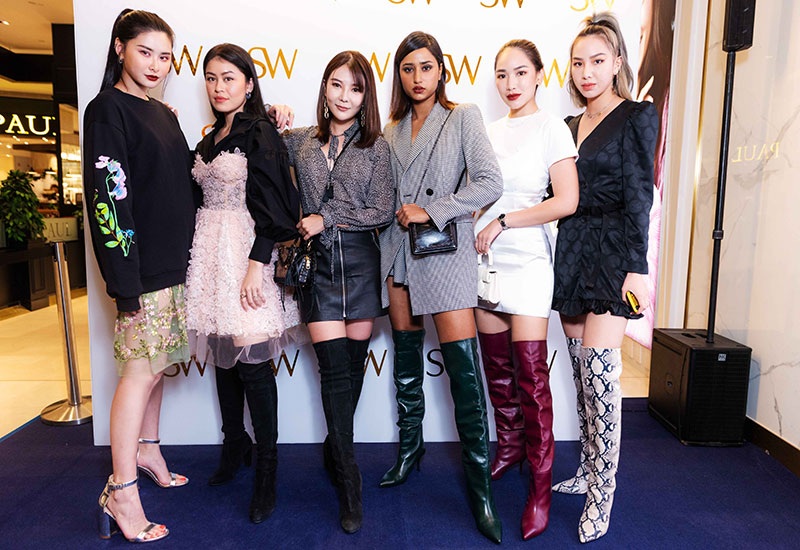 Juwei Teoh, Yaya Zahir, Tong Bing Yu, Rubini Sambanthan, Jane Lau and Ashley Lau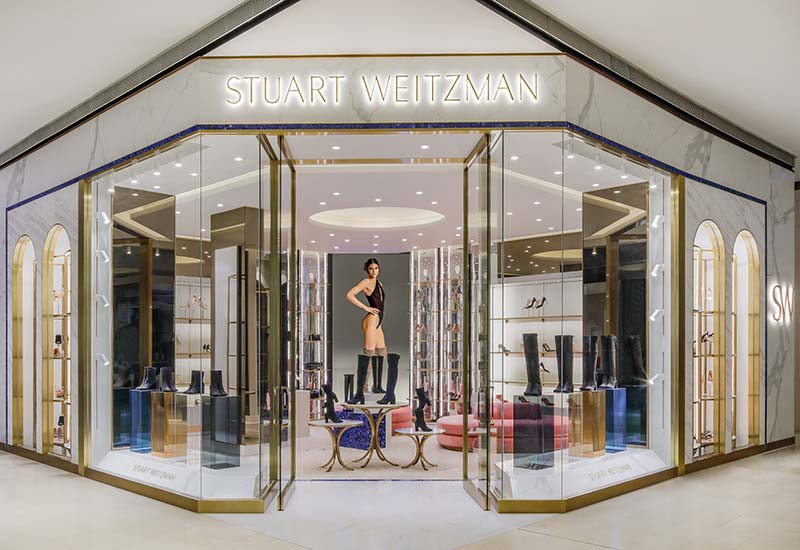 The exterior of the new Stuart Weitzman boutique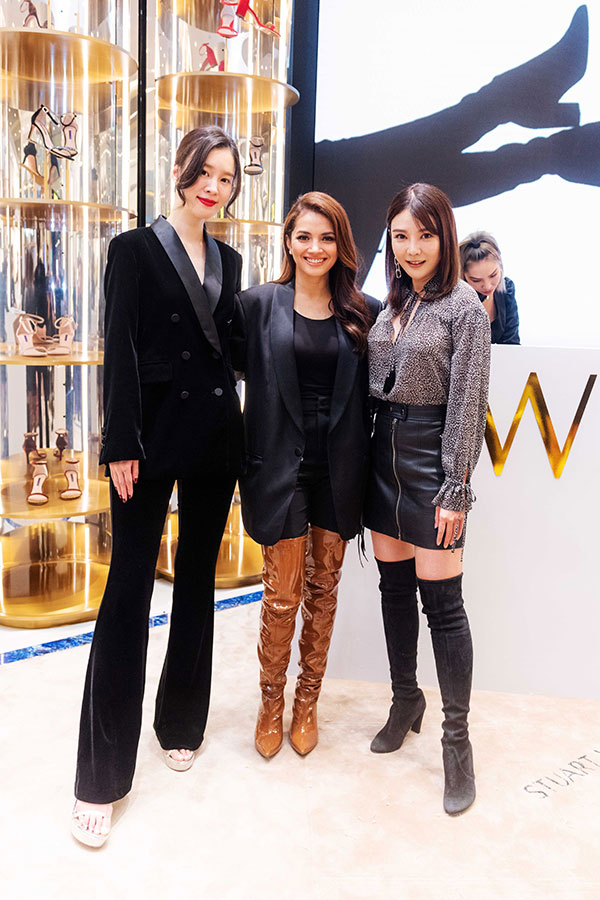 Joanne Yew, Nur Fazura and Tong Bing Yu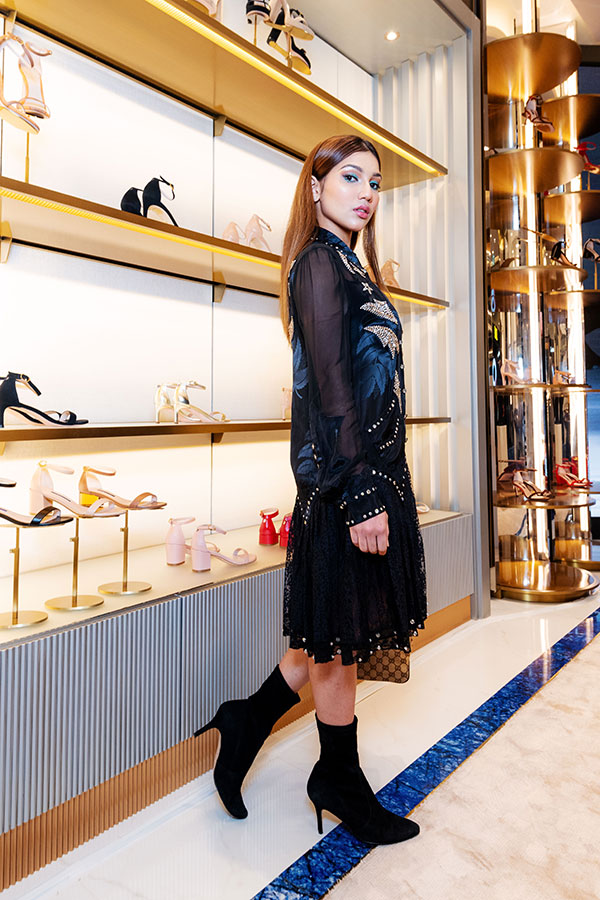 Elisya Sandha in CLING boots
Rubini Sambanthan in MILLIE boots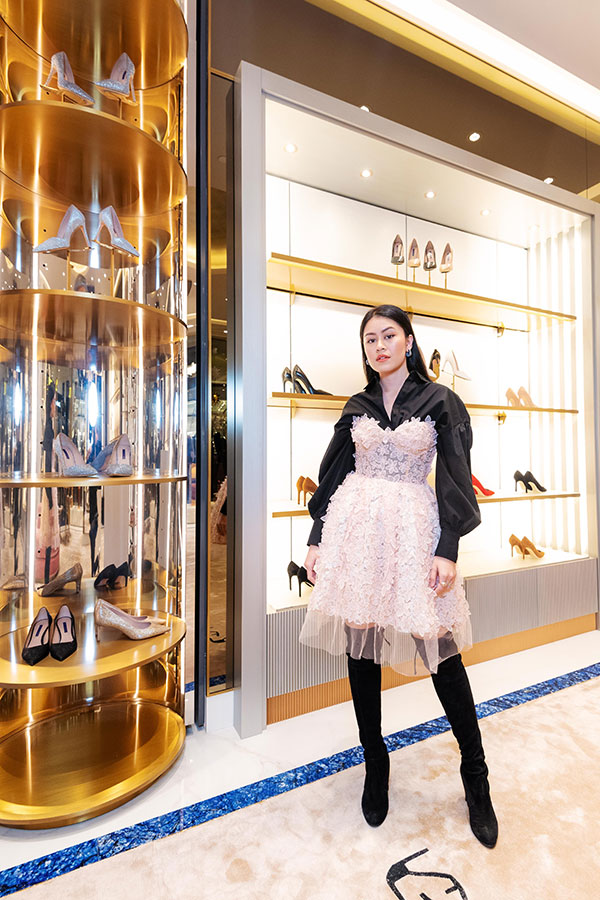 Yaya Zahir in HIGHLAND Boots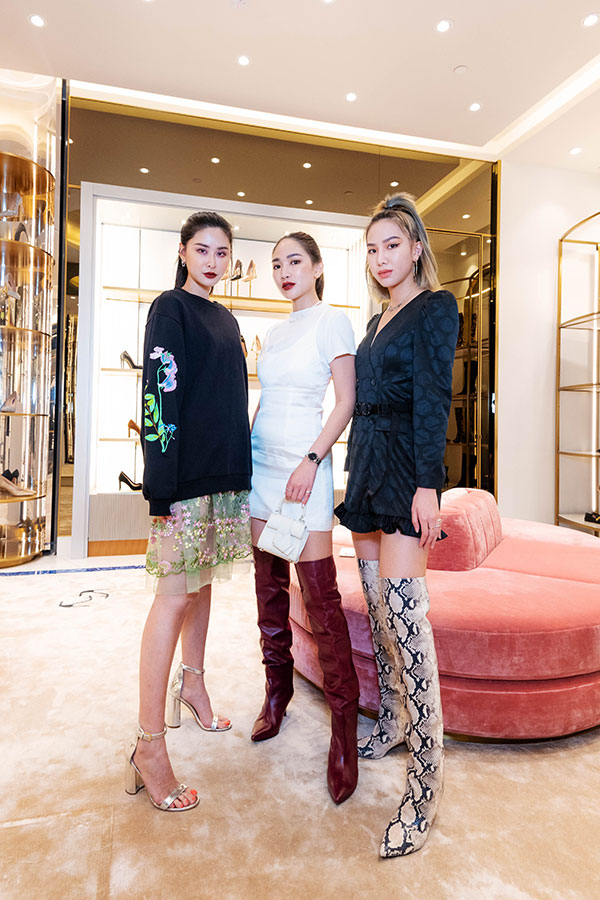 Juwei Teoh in LESSNUDIST platforms, Jane Lau in MILLIE boots and Ashley Lau in MILLIE boots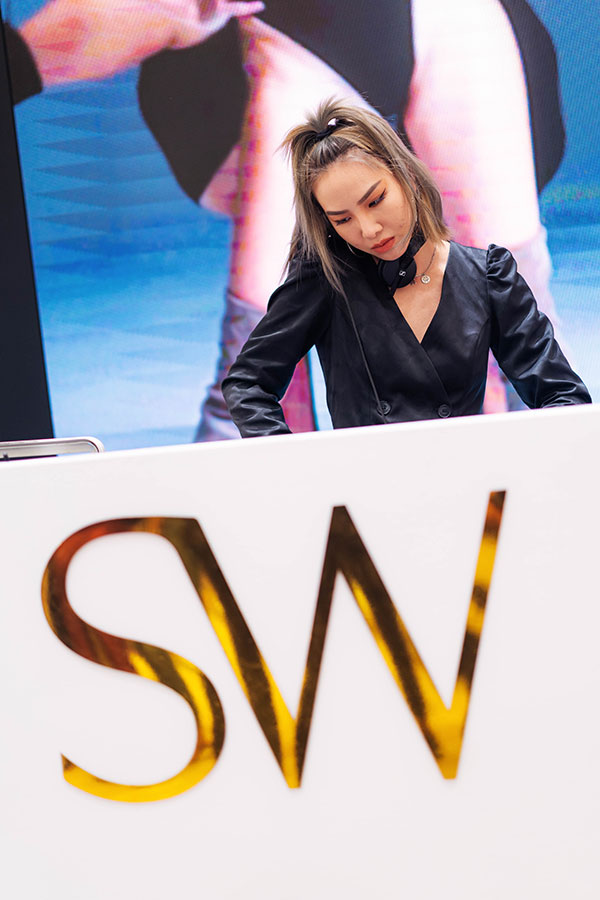 DJ Ashley Lau on the deck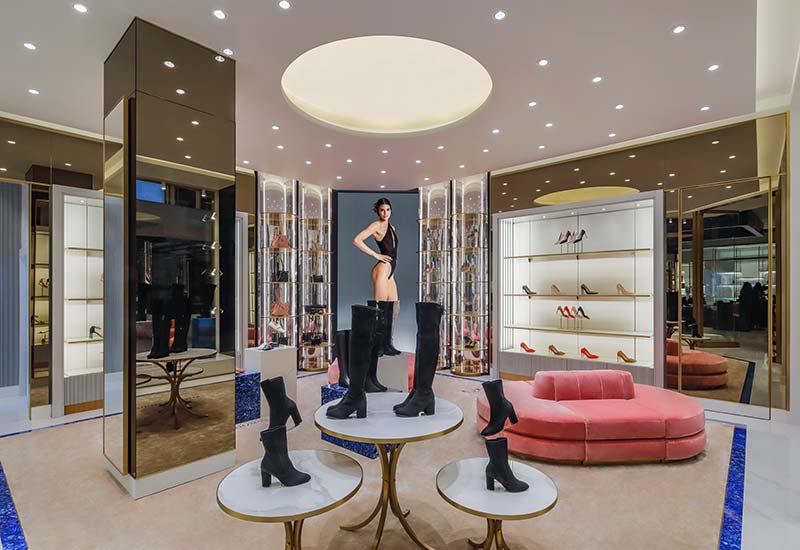 A peep inside the new retail concept boutique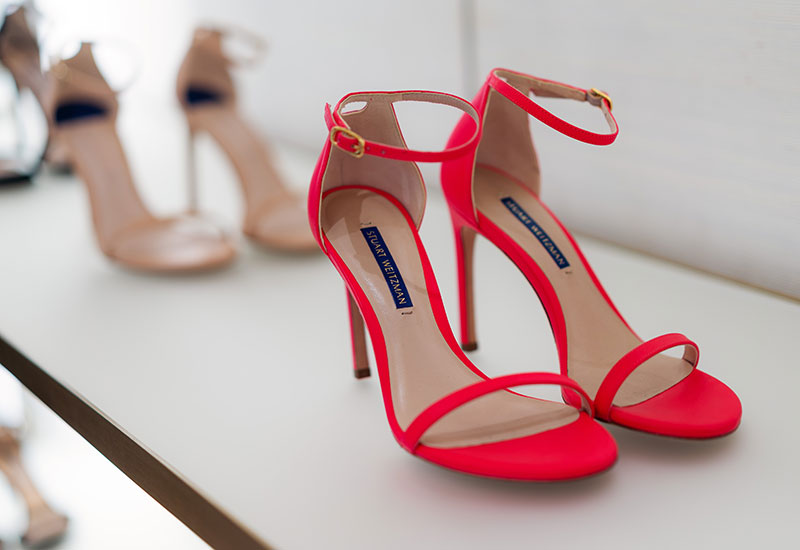 Now you can shop your favourite Stuart Weitzman NUDIST heels...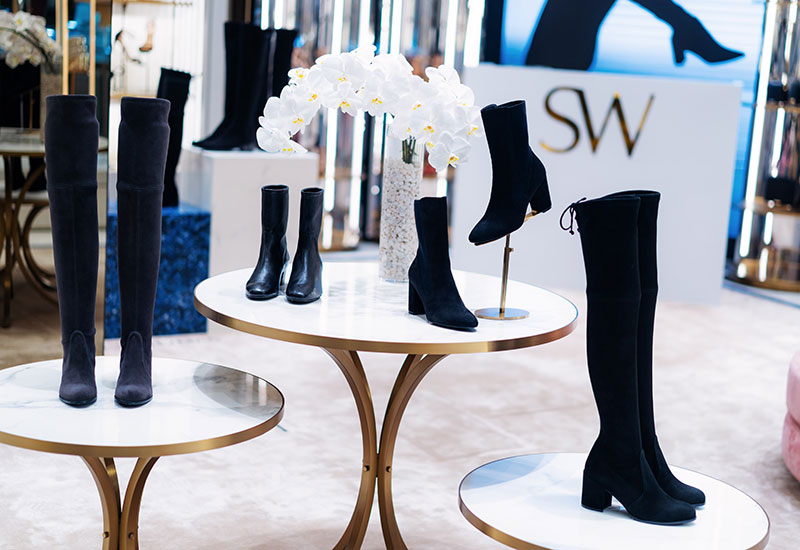 ...and new Fall/Winter collections!
(swipe left for more photos)
American footwear brand Stuart Weitzman proudly celebrated the debut of its new retail concept store in Pavilion Kuala Lumpur recently, bringing together the industry's most stylish faces for the launch event.
Gracing the opening ceremony with his presence was General Manager of Tapestry South East Asia and Oceania, Emmanuel Ruelland, who later officiated the store together with CEO of Retail of Pavilion Kuala Lumpur, Dato' Joyce Yap, and well-known local actress Nur Fazura.
Among the glitterati spotted in the crowd were Che Puan Juliana Evans, Yaya Zahir, Nurida Suraya, Tong Bing Yu, Joanne Yew, Maggy Wang and Rubini Sambanthan – all sporting the latest collections from the brand.
DJ Ashley Lau also made a special appearance to entertain the crowd with electrifying beats as they shopped the new Fall/Winter collection in stores.
Pop by the new Stuart Weitzman boutique in Pavilion Kuala Lumpur now to discover the collection.
Location: Lot No 2.09.01, Level 2, Pavilion Kuala Lumpur Mall, 168, Jalan Bukit Bintang, 55100 Kuala Lumpur
Opening hours: 10am to 10pm daily
Photos: Stuart Weitzman