4th November, 2018
Four Seasons Kuala Lumpur
ArteSpree Inaugural Art Ball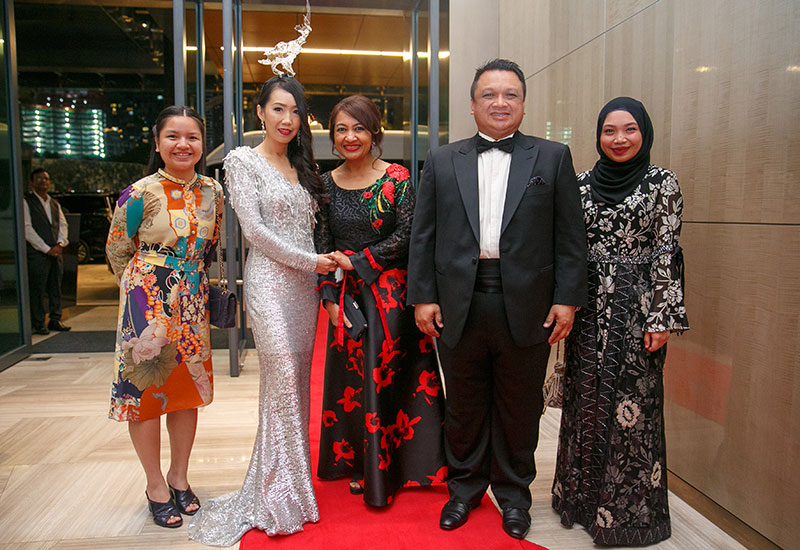 YAM Sharifah Farah Adriana Jamalullail, Mi-Ki Choong, DYTM Tuanku Lailatul Shahreen Akashah Khalil, DYTM Tuanku Syed Faizuddin Putra Ibni Tuanku Syed Sirajuddin Jamallulail and YAM Sharifah Khatreena Nuraniah Jamalullail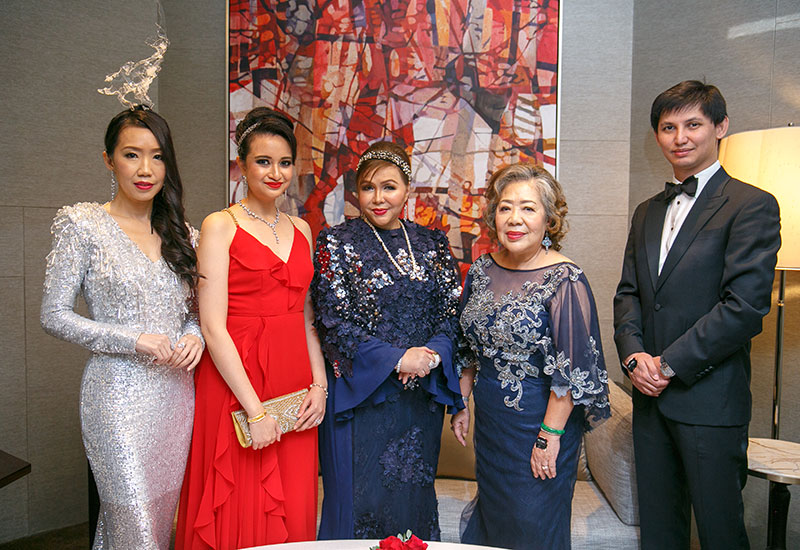 Mi-Ki Choong, YM Raja Sheena Frida, YAM Tengku Puteri Datuk Seri Hajjah Zahariah bt Sultan Salahuddin Abdul Aziz Shah Alhaj, Lilian Choong and Iskandar Alam Zainal Abidin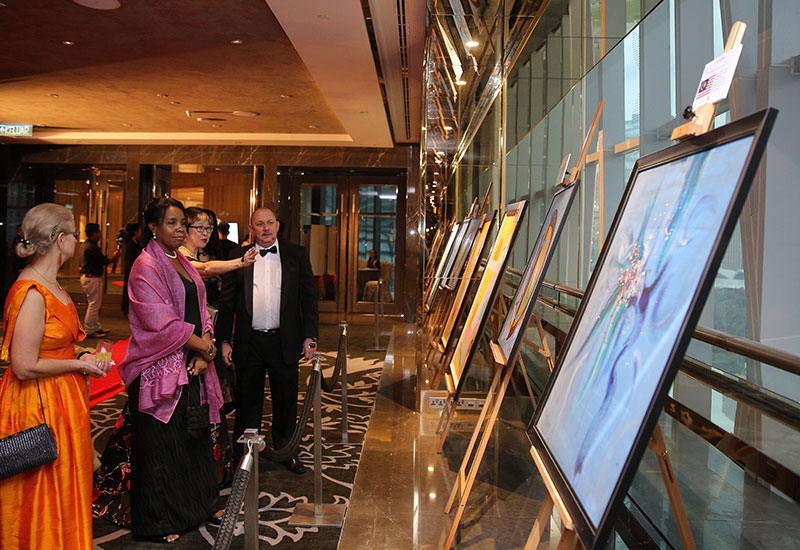 Guests appreciating the fine pieces of art on display at the exhibition outside Four Seasons KL's grand ballroom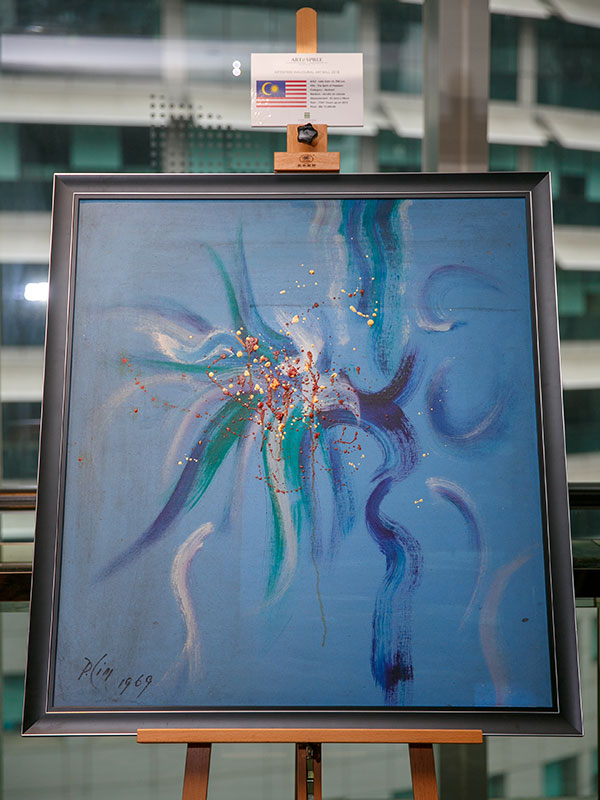 "The Spirit of Freedom" by the late Dato' Dr PHS Lim, recipient of the ArteSpree Posthumous Award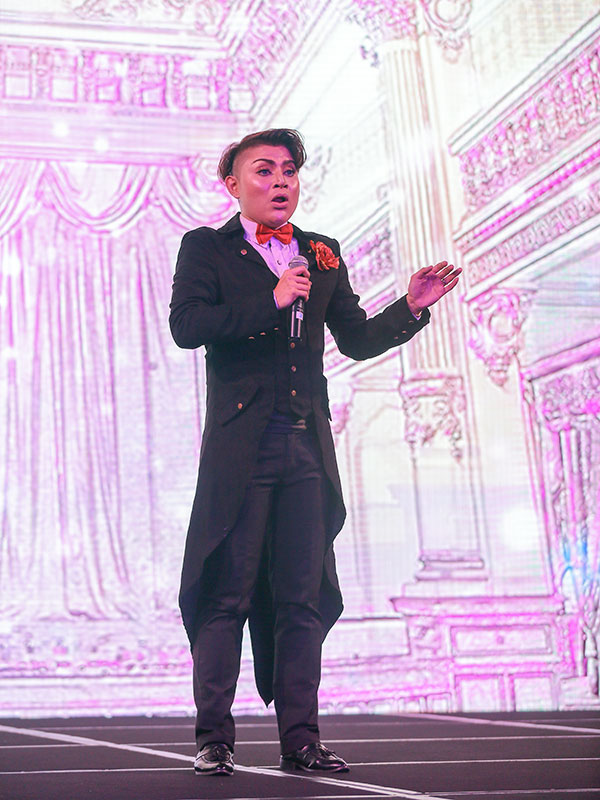 Soprana singer Azfareffa performing two opera ballads composed by Mozart and Vivaldi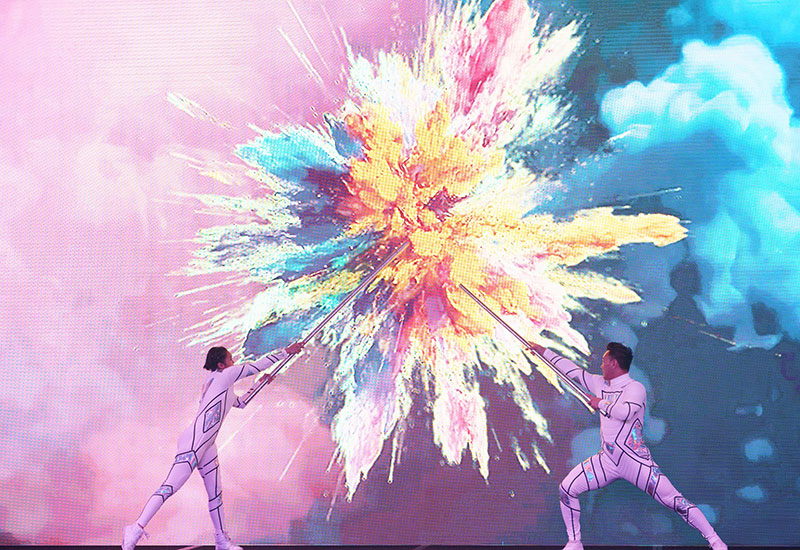 Modern contemporary dancers entertaining guests with a performance incorporating digital art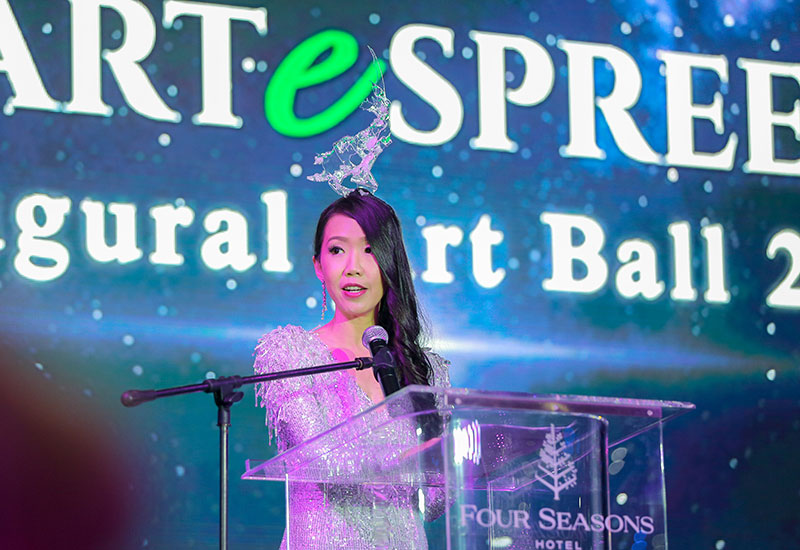 Founder of ArteSpree and the Global Ambassador representing Malaysia in Women Entrepreneurship Day (WED) in United Nations (UN) Mi-Ki Choong giving a speech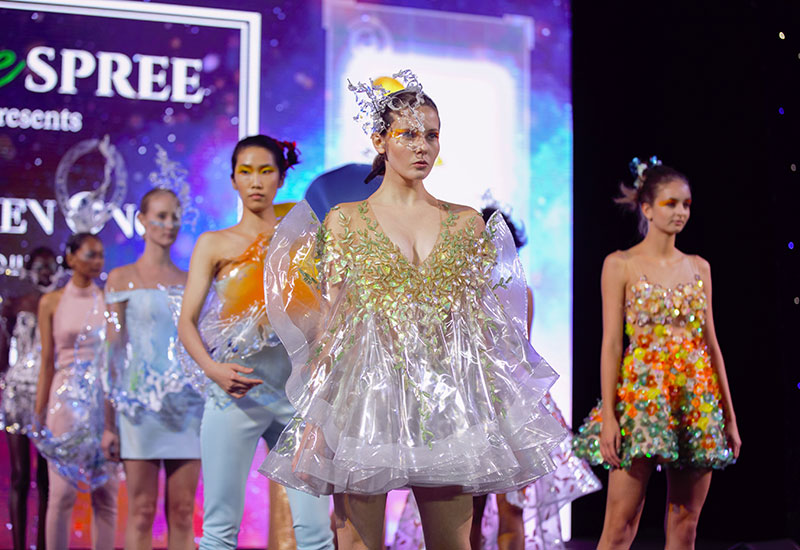 Models wearing Carven Ong's avant-garde futuristic designs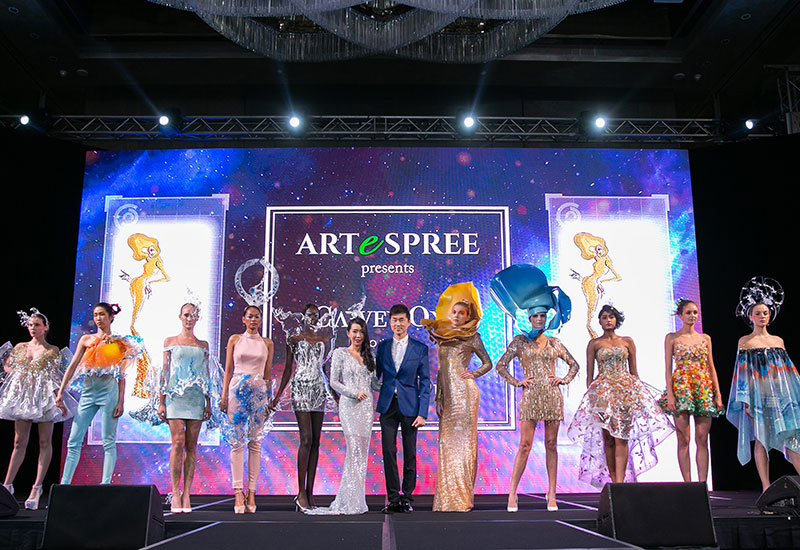 Mi-Ki Choong posing alongside designer Carven Ong with models wearing his designs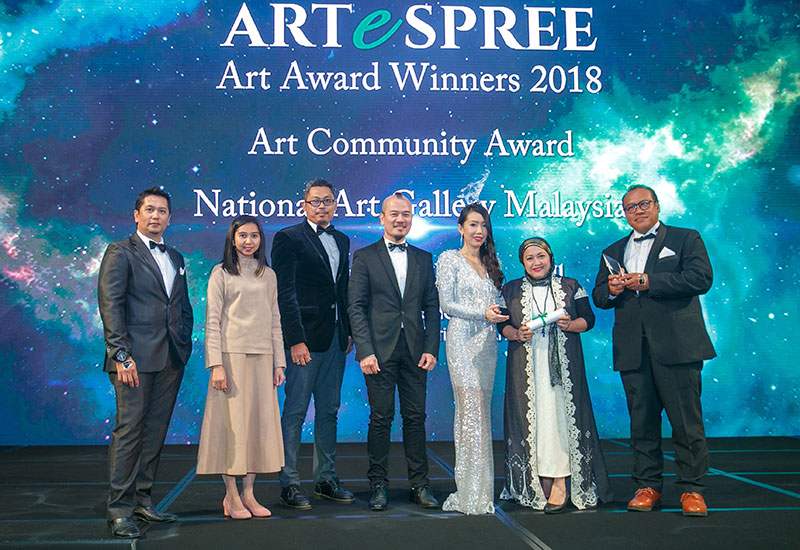 Mi-Ki Choong presenting a token to the National Art Gallery of Malaysia, winner of the Art Community Award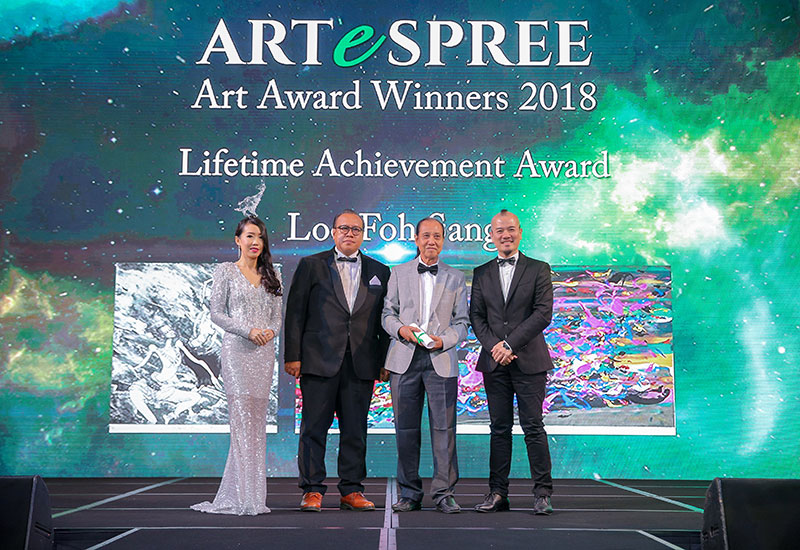 Mi-Ki Choong presenting a token to Loo Foh Sang, the winner of the Lifetime Achievement award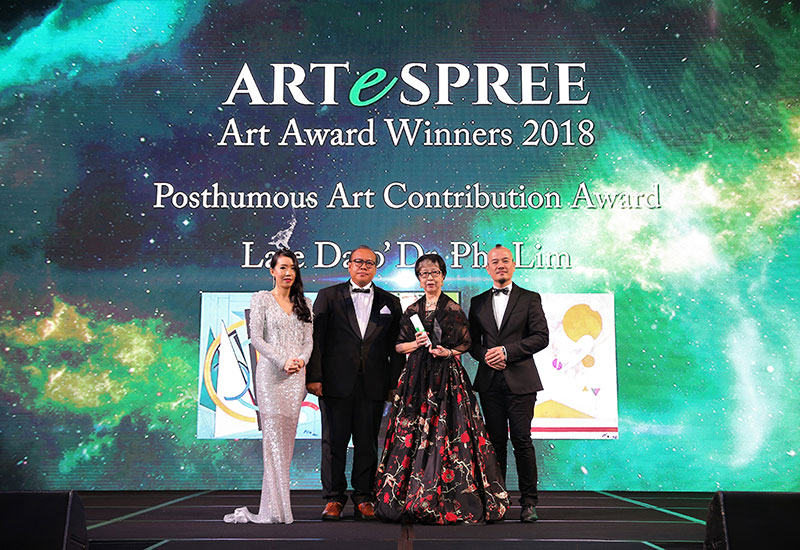 Mi-Ki Choong presenting a token to the wife of the late Dato' Dr Patrick HS Lim, winner of the Posthumous Art Contributor Award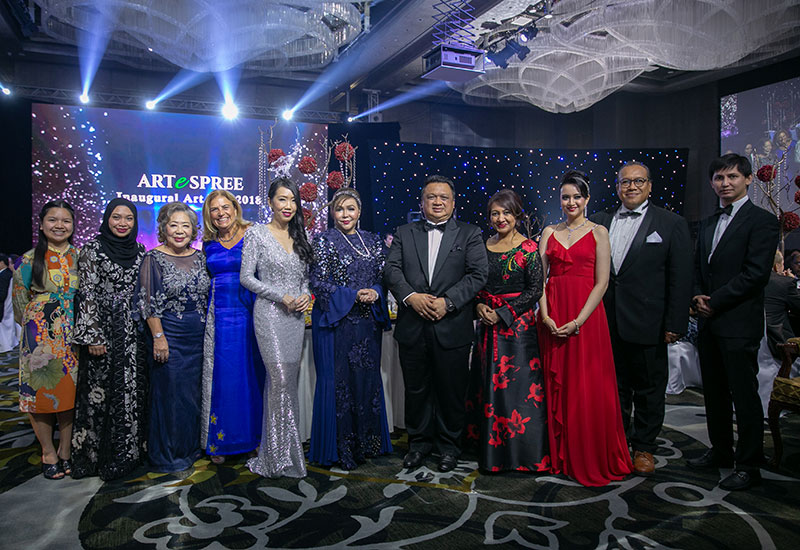 Mi-Ki Choong with the royal guests of honour
(swipe left for more)
Locally-based online art platform ArteSpree recently celebrated its first anniversary with an inaugural art ball themed 'Avant-Garde – Past, Present & Future', showcasing the diversity and evolution of art throughout the years.
Held at Four Seasons Kuala Lumpur, the prestigious event was graced with the royal presence of Duli Yang Teramat Mulia Tuanku Syed Faizuddin Putra Ibni Tuanku Syed Sirajuddin Jamallulail, Raja Muda Perlis; Duli Yang Teramat Mulia Tuanku Hajah Lailatul Shahreen Akashah Khalil, Raja Puan Muda Perlis; and Yang Amat Mulia Tengku Puteri Datuk Seri Hajjah Zahariah binti Sultan Salahuddin Abdul Aziz Shah Alhaj.
Among other distinguished guests present in support of founder Mi-Ki Choong's initiative were European Union Ambassador to Malaysia, Her Excellency Maria Castillo Fernandez and Deputy Director General of National Art Gallery Malaysia (NAGM), Ameruddin Ahmad.
The ball kicked off with an International Art Exhibition featuring 20 pieces from artists, gallerists and collectors from seven countries. Guests were seen appreciating the artworks while enjoying sips of wine before adjourning inside the grand ballroom for dinner (the first form of art highlighted that evening).
As dinner was served, guests were transported back in time to the sixteenth century with an opera performance by soprano singer Azfareffa. A subsequent contemporary dance performance incorporating interactive digital art then brought guests back to the present. Highlighting the evening and showcasing ArteSpree's interpretation of futuristic art was an exclusive fashion show presented by Carven Ong, Malaysia's very own Hollywood designer extraordinaire.
Ending the evening with a bang was the ArteSpree Art Awards 2018, acknowledging deserving ArteSpree artists who were outstanding in their performance and have contributed to the art industry in the past year via its platform. The winners of the Best Dressed of the night were also announced, with each winner taking home jewellery from award-winning jeweller Paolo Costagli New York.
For more information on ArteSpree, log on to the official website at www.artespree.com.