New to Tiffin at the Yard's buzzing dining scene is Fire & Slice, a new eatery serving up fresh from the oven farm-to-table pizzas. The kitchen is run by Chef Shawn Koh (previously of Unlisted Collection Group) who aims to bring out the best of Malaysian flavours by focusing on quality ingredients.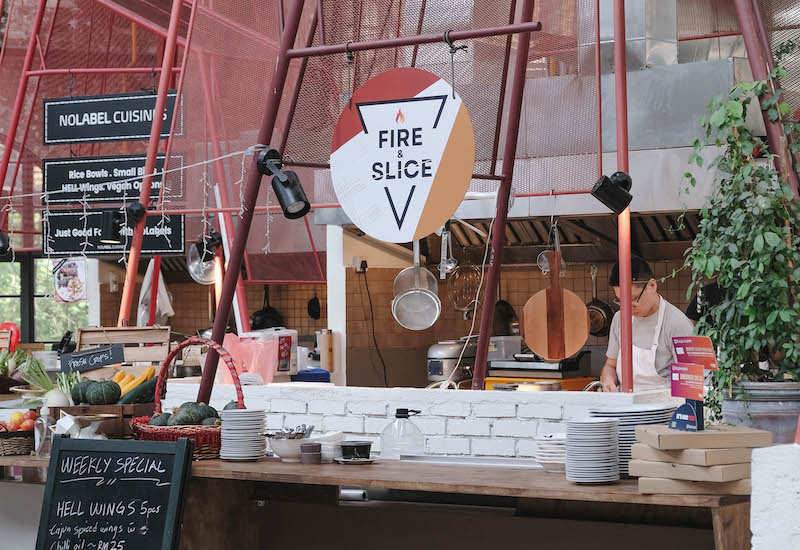 The idea is simple: make wood-fired pizzas using fresh local ingredients sourced from local farms. The result is delicious food with less carbon footprint. 
By working closely with farmers in Cameron Highlands, the kitchen sources fresh ingredients such as the Momotaro and Pomodoro tomatoes to create the special Momo-Doro sauce. Odd-shaped vegetables are also prioritised as a way to cut food waste.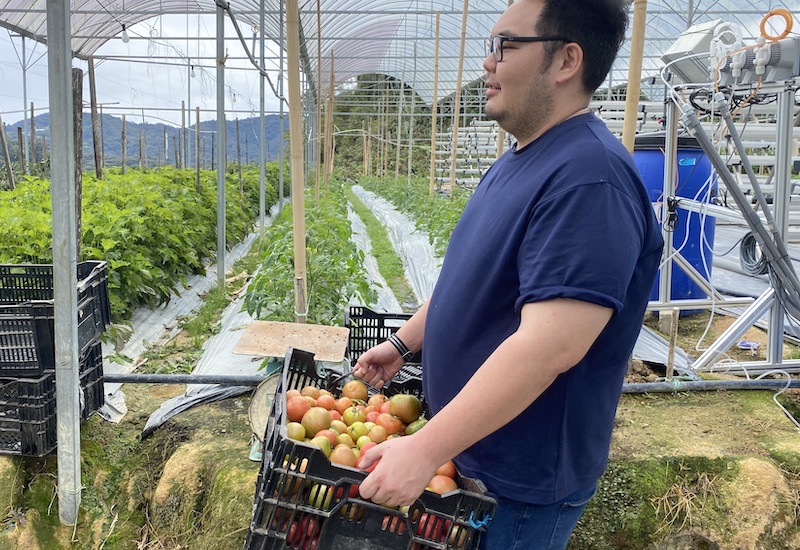 "We would love for our diners to be able to enjoy the entire pizza and realise that local talents can create kickass pizzas using bunga kantan, daun kesom, Mui Heong salted fish and be proud that we can reinterpret the classics," says Koh. 
Some of these iterations include the Langkawi Pizza, an Asian-inspired riff off the popular Hawaiian by using locally grown pineapples such as Rompin and Josephine infused with bunga kantan, giving a tangy and aromatic spin to the otherwise sweeter pineapples found in the conventional recipe.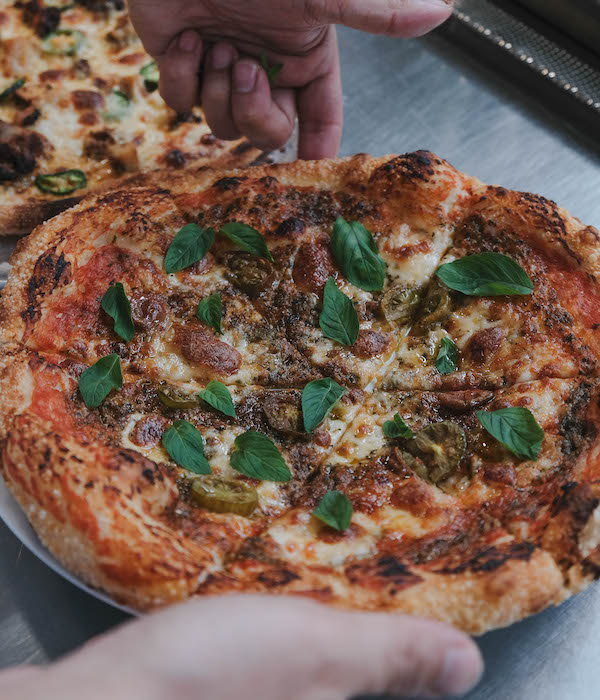 There is also the Baby Kailan Pizza with "Mui Heong" Bagna Cauda, where Koh's version of the rich traditional Italian sauce is made with the flavourful salted fish as a replacement for the anchovies. 
An interesting take on the pizzas here is that they are intentionally topped with extra lashings of olive oil where Koh recommends lapping it up with the crisp pizza crust made with the house's signature dough.
Follow Fire & Slice on Instagram.