Unveiled last month via Ferrari's first virtual launch, the Portofino M has just made its public debut on the Italian Riviera – where its forebearer was presented 3 years ago.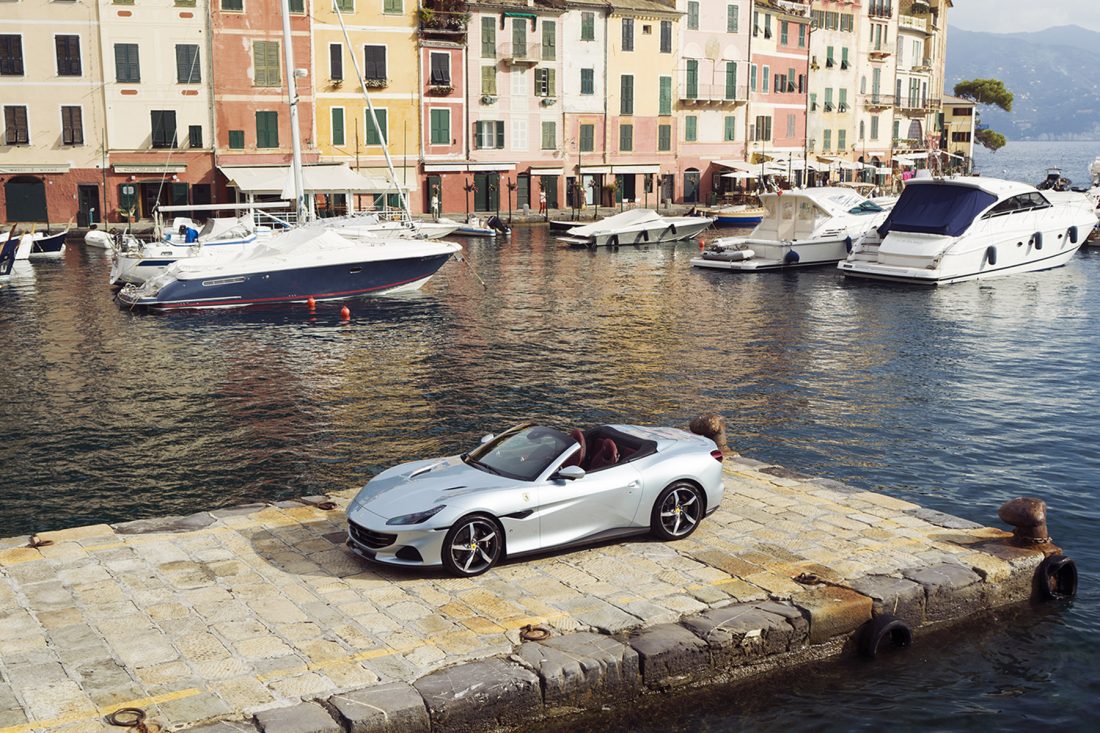 When Ferrari introduced the original Portofino as the successor to its California T in 2017, it rose to become one of the world's most loved GT convertibles. This year, the Prancing Horse has launched the M version – adding a slew of powerful technical and design features.
Unveiled last month via the marque's first ever virtual launch, the M in its name stands for Modificata, which means modified – or an evolution of the existing model, if you will.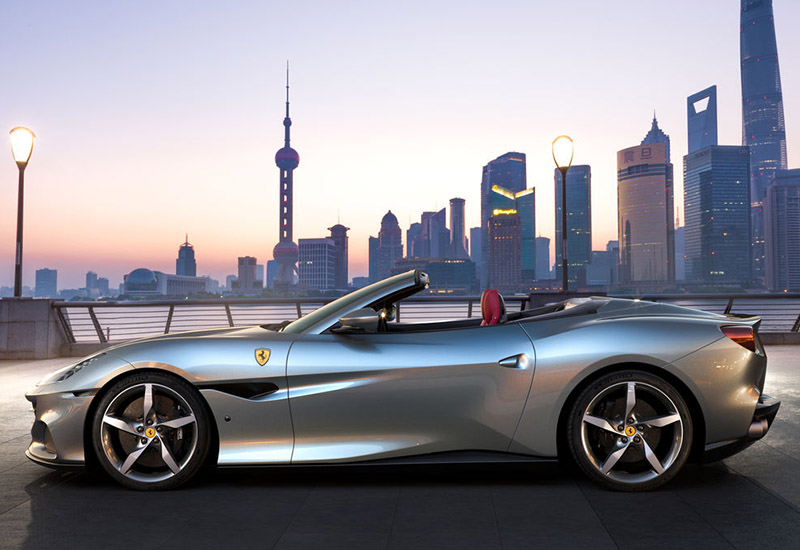 With the Portofino M, arguably the most significant modification is the new 8-speed transmission gearbox and redesigned powertrain that gives the car 35% higher torque delivery. Then there's the 5-position Manettino, which includes a Race mode that's a first for a Maranello GT spider.
Under its hood, the twin-turbo V8 engine is capable of generating up to about 620ps at 7,500 rpm – 20ps more than its predecessor. This differs from the SF90 Stradale's 8-speed transmission in its longer gear ratios and the introduction of a mechanical reverse gear.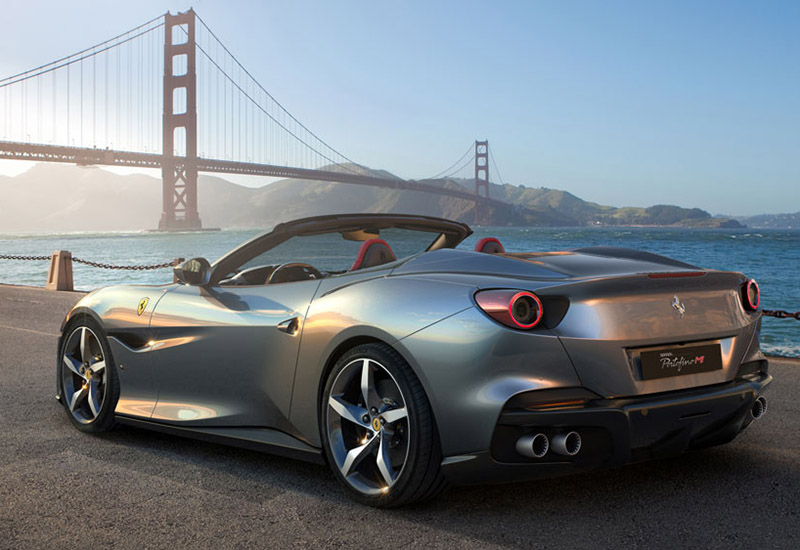 Design-wise, the Portofino M boasts a sportier character than the outgoing model. There are new air vents at each front wheel to reduce drag, as well as a refreshed front bumper to accentuate the car's profile and accommodate large air intakes. Specific diamond-finish wheel rims further distinguish the car, referencing the flanks' perfect marriage of elegance and sportiness.
The exhausts have also been redesigned to create a more streamlined rear bumper, with a separate rear diffusor that comes in an optional carbon fibre material. With the elimination of the two rear silencers, back pressure on the tailpipes are significantly reduced and the by-pass valves are now oval in shape to enhance the exhaust sound. Overall, the car exudes a harmonious aesthetic that's still unmistakably a Portofino by nature.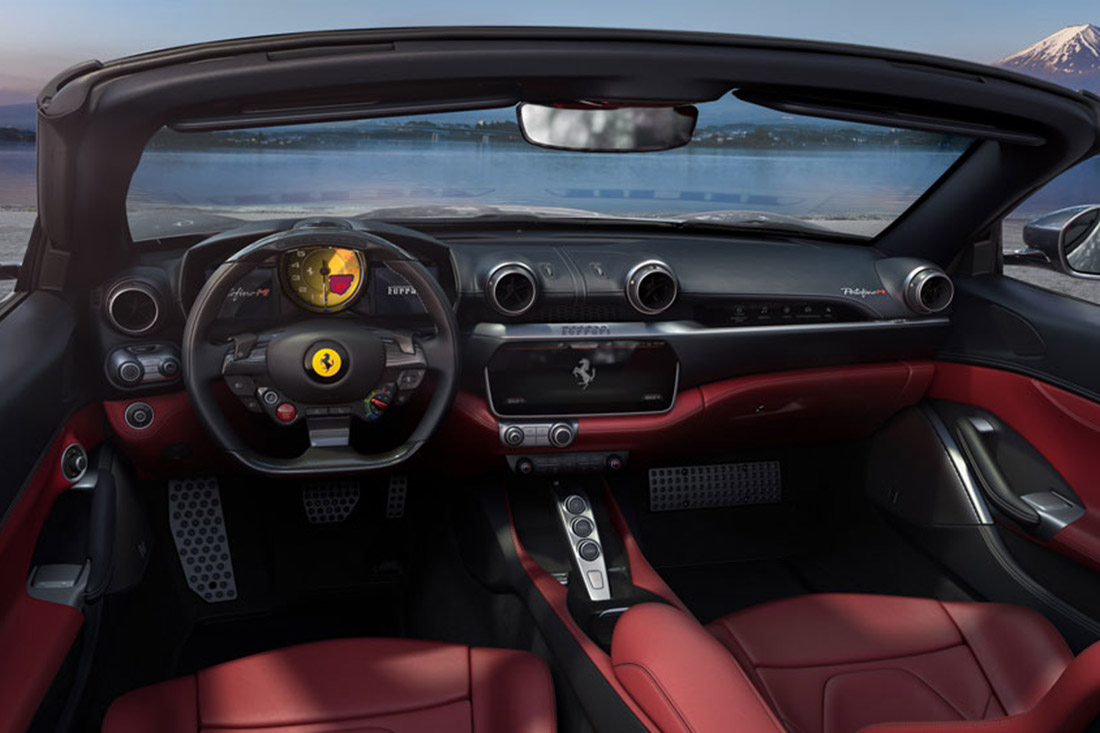 With the top down, the coupe morphs into a spider with a 2+ configuration. Thanks to the symmetrical cockpit design and seats that are made from an innovative magnesium structure, there's ample space for rear occupants.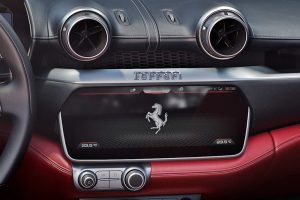 At the front, a multi-level dashboard structure comprising an upper half, an intermediate gap, then the lower half allows for a more seamless placement of technical elements while defining the brand's signature full-width architecture. The large 10.25″ touchscreen display sits at the centre, whilst other control functions are located in the scoop section below it.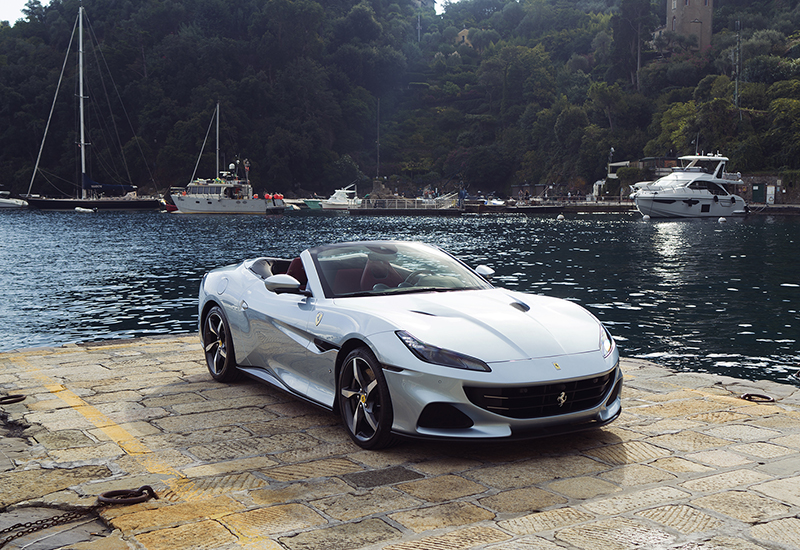 To mark the voyage of (re)discovery embodied and instigated by the Portofino M, the new model made a special debut on the Italian Riviera – at the same spot where its forebearer was presented 3 years ago.
For more information about the Ferrari Portofino M, log on to the official website here.
Photos: Ferrari