Uniting the aesthetic visions of Kim Jones' FENDI and Kim Kardashian West's shapewear brand SKIMS, the collaborative FENDI x SKIMS capsule wardrobe has been announced.
With a focus on shape and fit, the new collection showcases a series of bonded leather dresses in a gradient of neutral tones which create a statuesque, Roman look. The use of velvet is also prominent in FENDI x SKIMS, appearing in bold colours on form-fitting silhouettes that are engineered for support.
The collection features contemporary shapewear and underwear that SKIMS is known for, introducing to them strong colours and a hybrid logo of the two brands. Reversible jerseys, knitwear, hosiery and nylon sportswear will also bear the joint logo.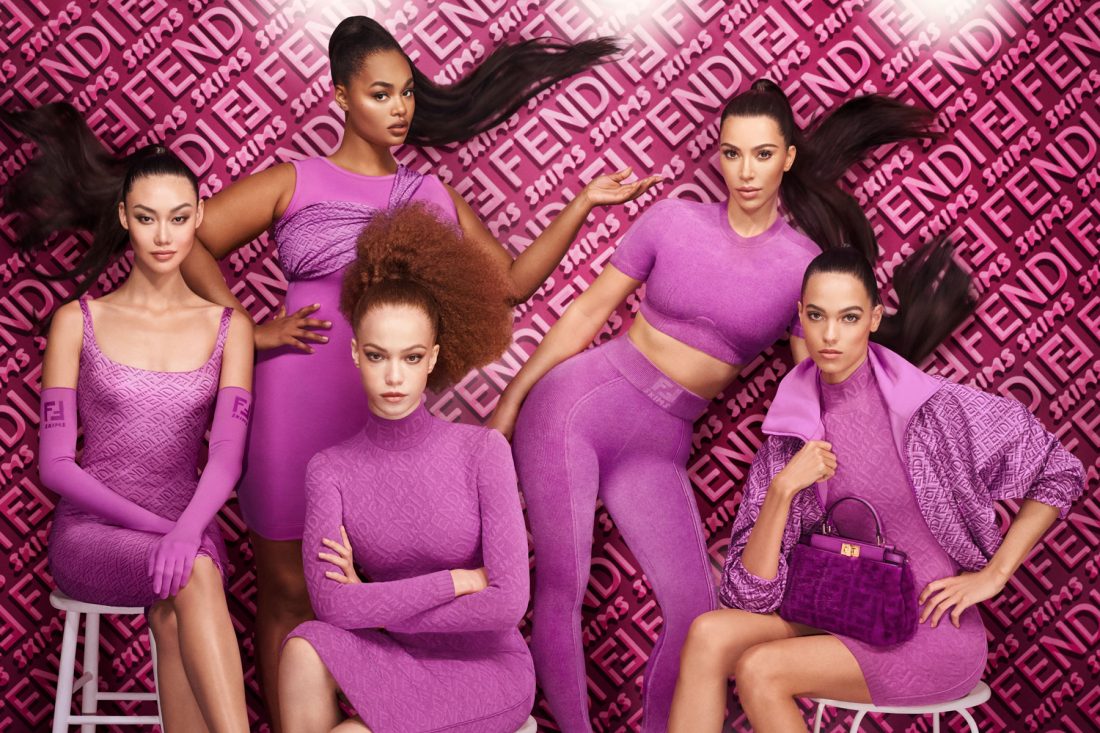 This partnership sees FENDI draw inspiration from sketches of its own archival collection from 1979. Presented by Karl Laferfeld, they featured elements like twisted tube tops, pop colours and tight sashes.
"The innovation in fabrics and fit typical to SKIMS paired with the luxury and quality of Fendi may feel unexpected to some people, but the similarities between our creative vision and goals are so closely aligned," says Kim Kardashian West on the creative unity of the two brands.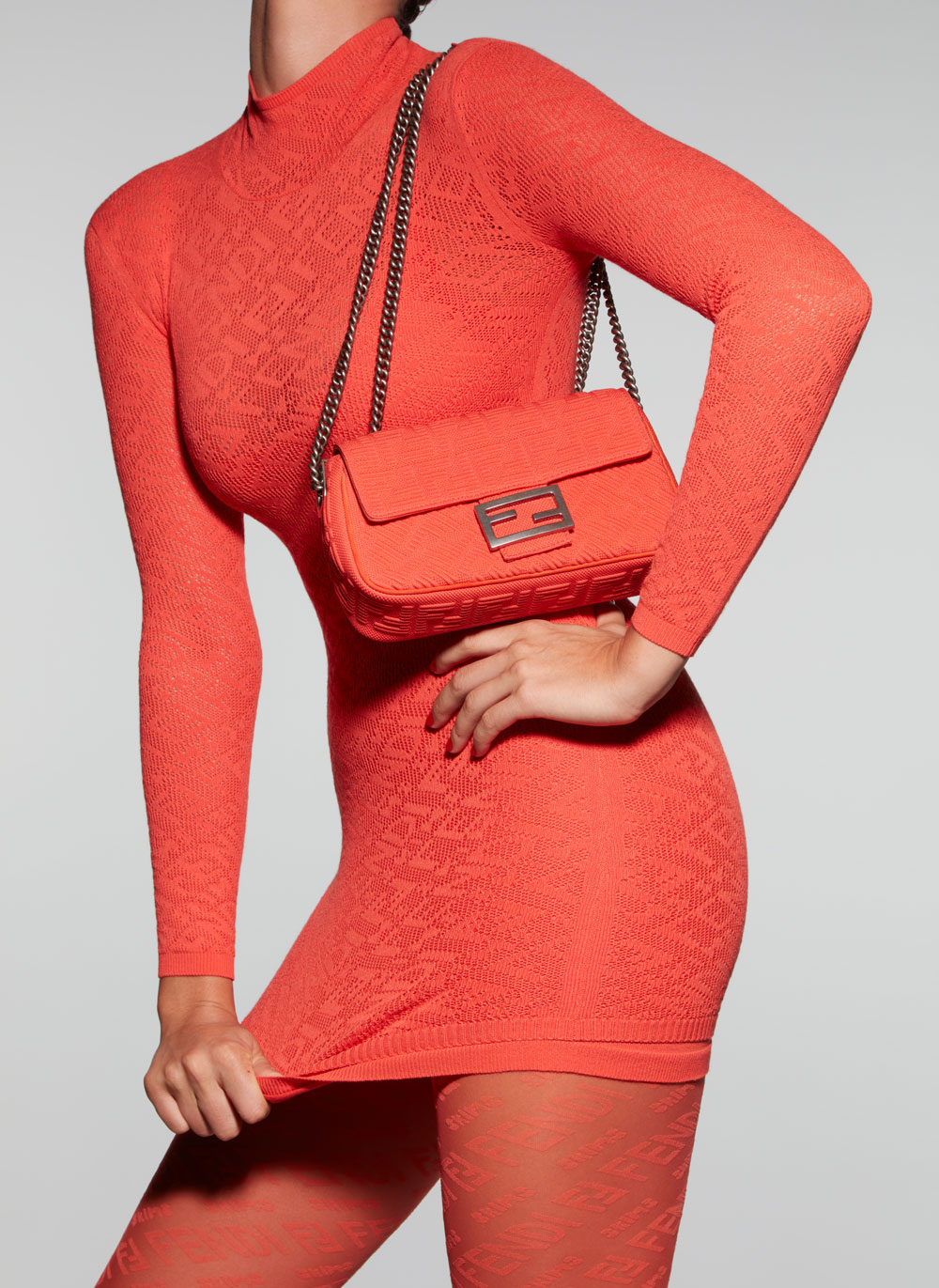 A set of accessories complementing the collection's palette will also be available, including iconic FENDI bags like the Peekaboo, FENDI First and Sunshine Shopper in 3D FF logo. Additionally, the collection will bring new iterations of the FENDI First heel and a shearling hiking sandal.
"My FENDI is about creating something for every woman, every different shape – and that's something at the heart of SKIMS too," explains Kim Jones, the creative director of FENDI.
For Kim Kardashian West, the collaboration combines the very different, yet equally strong cultural power of the two brands. "We share a desire to push boundaries, think differently and challenge convention which is why we found so much common ground collaborating on this collection together."
The FENDI x SKIMS collection will launch on 9th November 2021 at 9.00 pm on fendiskims.com and will be available at select FENDI stores and retailers globally.