This capsule collection is  a result of a longstanding creative relationship between FENDI and CHAOS.
For Fall-Winter 2020-21, FENDI has collaborated with London-based accessories brand CHAOS to launch a capsule collection featuring a series of everyday accessories that have been transformed into luxurious alternatives.
First unveiled at the FENDI Women's Fall-Winter 2020-21 Fashion Show in Milan this February, the "tech jewellery" pieces are a result of the longstanding creative relationship between the two brands – which was first established by the late Karl Lagerfeld, and continues on with FENDI Artistic Director Silvia Venturini Fendi.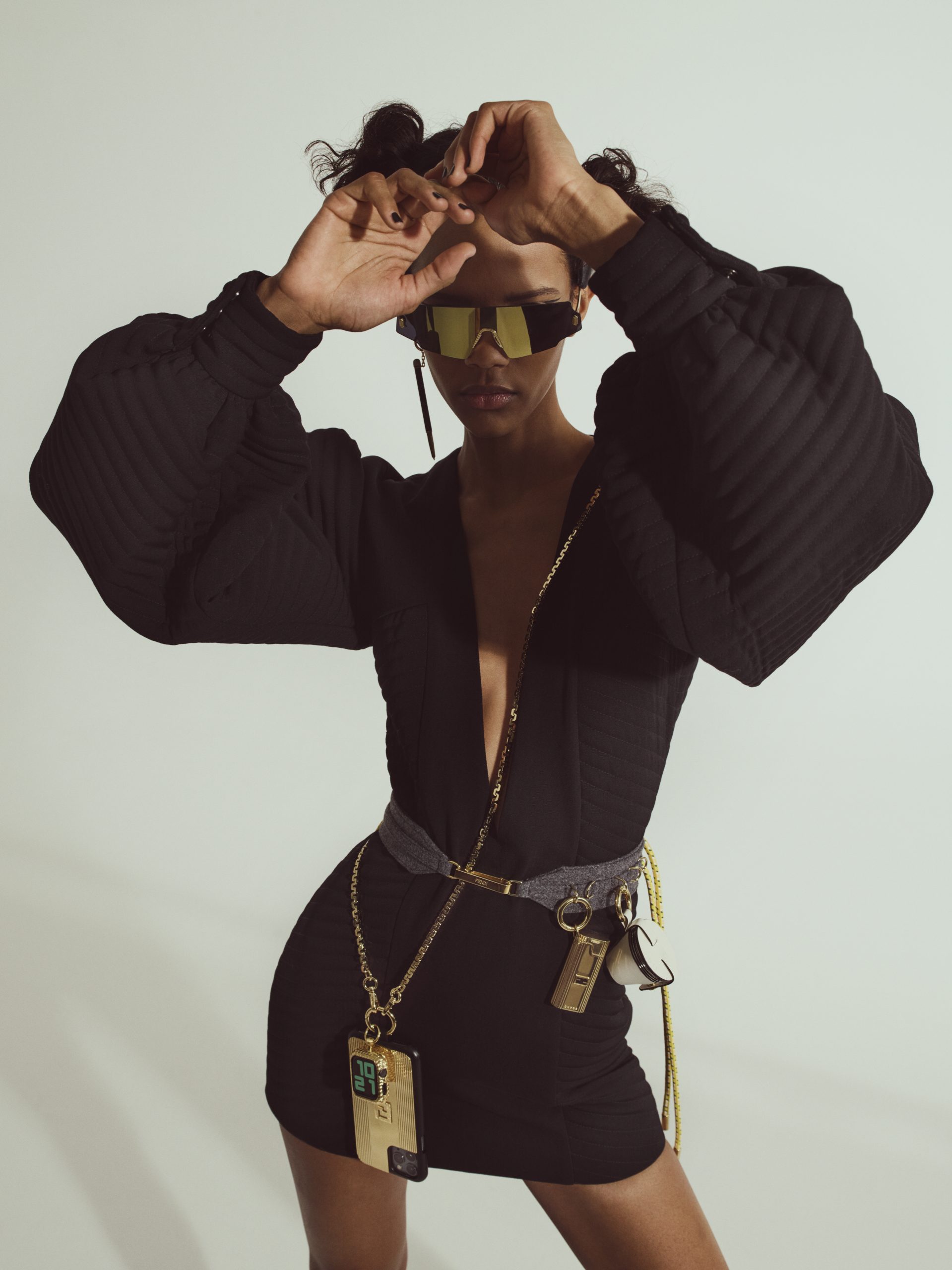 This collaboration reimagines iconic traditional accessories from the era of old Hollywood glamour, transforming them into innovative pieces that fit the modern world. The designs are born from a mutual love of vintage cigarette cases, gold lighters, and evening clutches, fusing perforated and engraved metal shapes with FENDI leather craftsmanship, a presence of satin, and iconic logo hardware. For seamless transition for the jetsetting multihyphenate, each of the tailor-made cases are designed as an interconnected system that allows them to clip onto the season's FENDI waist belts, zipper chain lanyards from the capsule, or any FENDI handbag.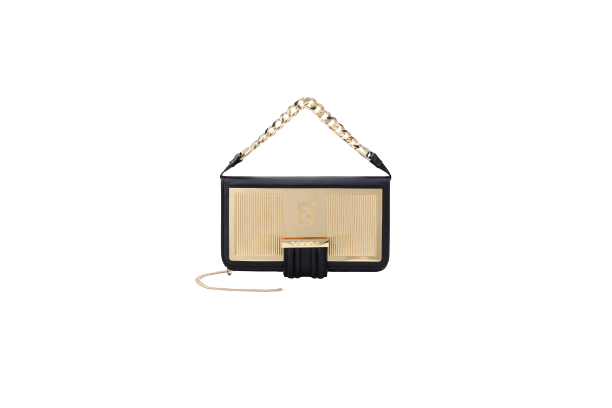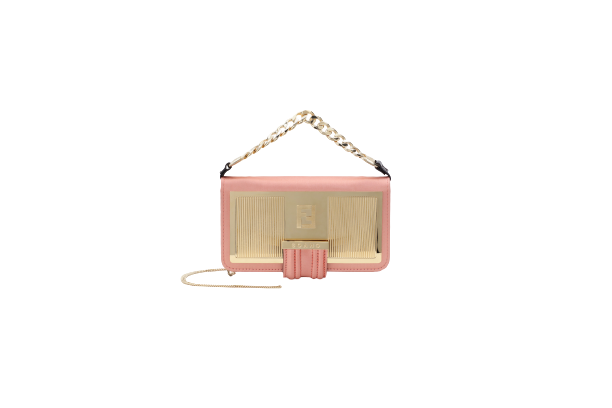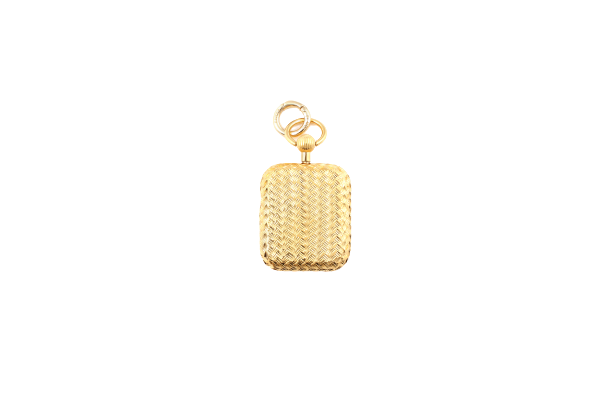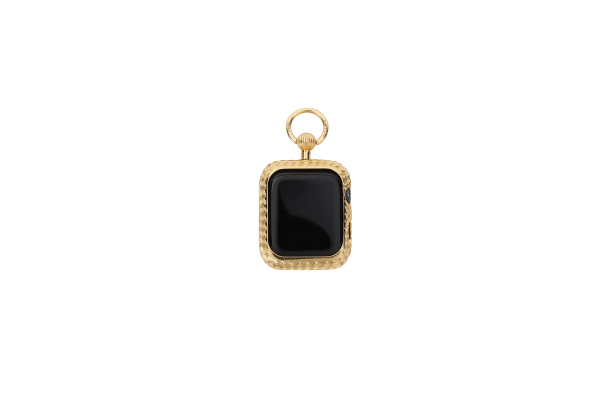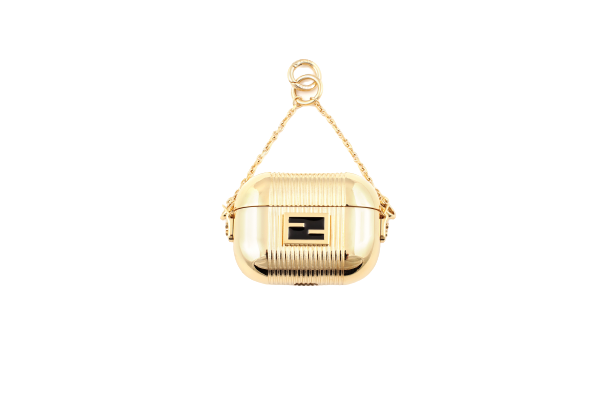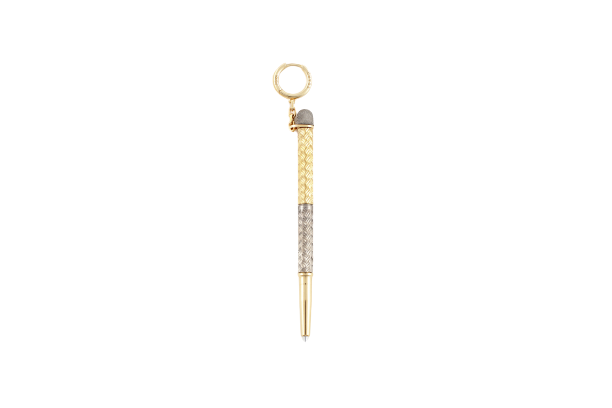 (Swipe left for more)
Other items include a multifunction gold and silver scribble pen that can be used on both paper and tablets, as well as worn as an earring like in the FENDI Fall-Winter 2020-21 catwalk looks. A four-piece metal shot glass set is suspended from a moulded leather keyring, and smartphone, smart watches, and wireless earbuds take on a whole new form as jewel-like accessories. To complement the traditional clip-on smartphone case in engraved metal, a leather and satin minaudière case features a gold chain handle, and it can be paired with a FENDI clipped satin strap. A long, flapped evening purse is crafted in glittering gold mesh 'chainmail', while laptops are embellished with fur and shearling protective panels.
For more information, visit Fendi.com.
Photos: FENDI