Nobu KL x Gēn Penang, celebrates the Merdeka season with a distinctive Four-Hand Dinner Menu. We had the pleasure of savouring an eight-course meal that included signature dishes from both restaurants, creating an outstanding fusion of cuisines. The Four-Hand Menu was curated by two masterfully skilled chefs, Chef Philip Leong and Chef Johnson.
For starters, we were served the Salmon Tartar with Caviar, followed by the second course by Nobu KL—a collection of Chef's Sushi Tasting with a mild and neutral flavour.
The third course, a Mackerel Fish Cake and Broth seasoned with Uni Butter, Jalapeño and Tropical Caviar, and Tamari Soy, was a treat for the palate as it was a special fusion of both Nobu KL and Gēn Penang. The broth was exceptionally paired with the mackerel fish cake.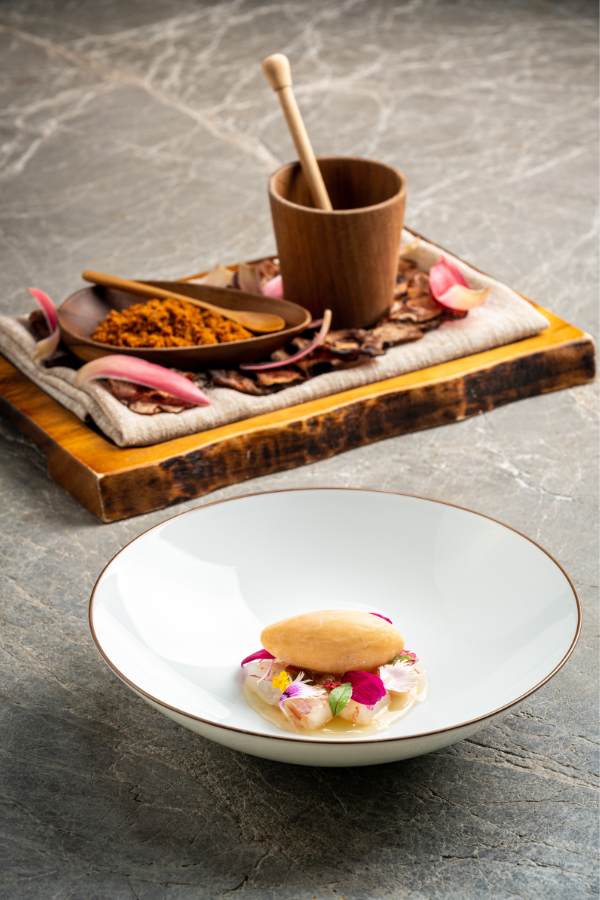 Next was Ginger Flower, another creative collaboration between the two chefs that feature a Ginger Flower Ceviche Sorbet and is as visually appealing as it sounds. This dish lives up to its name by tantalising your tastebuds with a sweet flavour and a sour undertone. The taste of sweet citrus lingers in the aftermath.
Given its silky and soft texture, the Black Cod Miso was the ideal combination of sweet and savoury. The Chilean Seabass with Aji Amarillo Sauce was a creative take on regional fruits like Buah Kulim and jackfruit. This dish was tasty and light, elevating the local produce's flavour. The broth was flavourful and a pleasant surprise.
We were down to the last two dishes as we were served the Aged Duck 2 Ways Chill Umami Chawan Mushi. The delicate flavour comes from a variety of ingredients, including the crisp fried skin and duck yoke that comes with a rather robust flavour.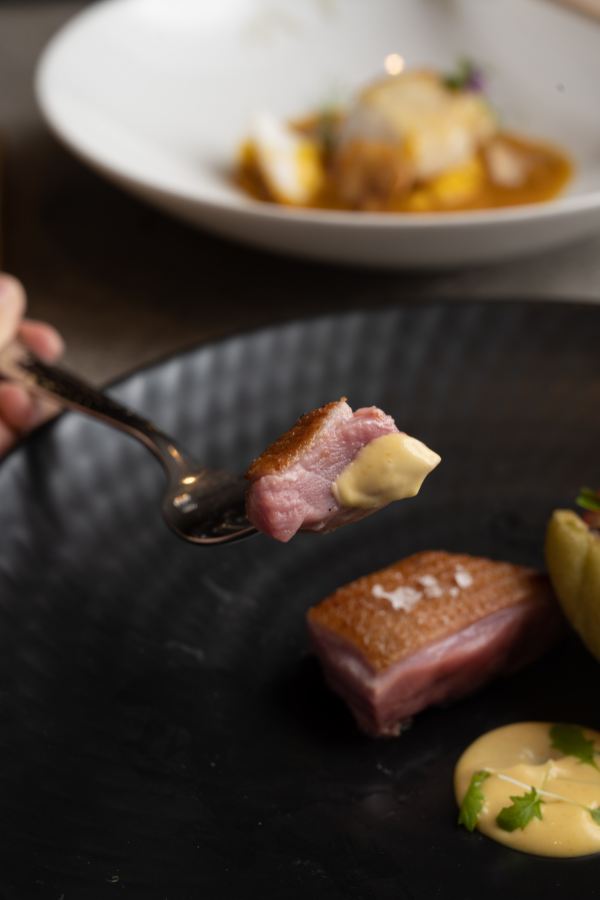 Finally, we enjoyed the Duck Breast with Duck Fat Emulsion and "Duck Shakupan" Orange Miso, served with duck yoke on the side.
The pre-dessert collection was definitely fascinating. We delighted in the initial dishes of Sudachi, soursop and ambarella, which had a crisp, clear taste of mint. The Mochi jackfruit was definitely a chewy treat, with a hint of jackfruit. The sata-andagi, is a delicacy consisting of bananas and gula apong filled with kaya fillings, was a truly unique dessert.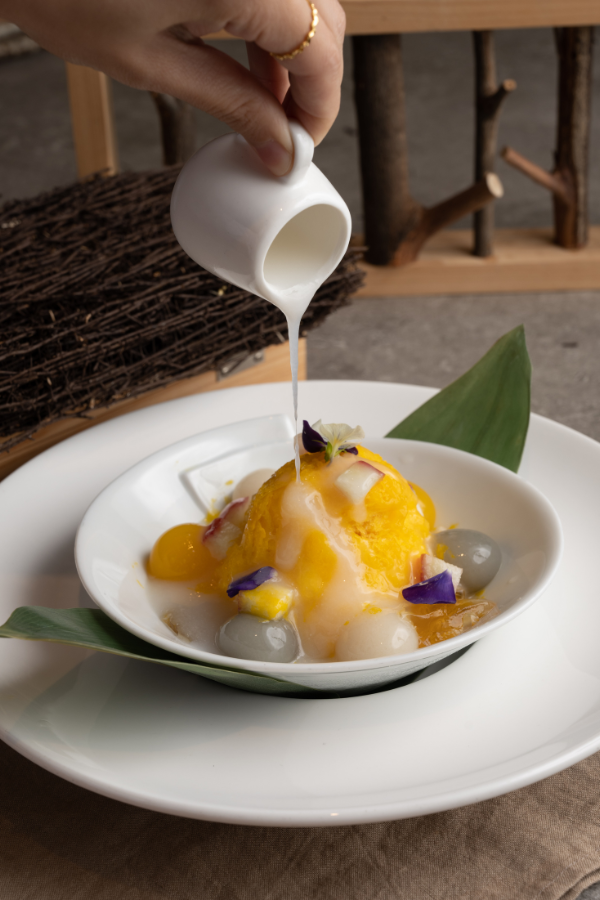 To cool off, we were served the icy Natsu no fruit pearls consisting of tropical flavours such as lychee, guava, mandarin pearl, diced fresh fruits, floral jelly, mango granite, and rice soup.
For more details, visit Nobu KL.
Photos By Nobu KL.