From the resurgence of streetwear to the sustainable fashion revolution, we round up the top trends that defined the 2010s.
Just like that, we have arrived at a new decade in the 21st century. A hundred years have passed since the Prohibition, flapper girls and jazz renaissance of the Roaring Twenties – let that sink in.
Now we're left with visions of what our generation of the twenties will be like and whether it's worth referencing another hundred years from today. As we gear up to fill those big shoes, it's worth taking a moment to reflect on the past decade – where the dawn of social media and its host of influencers has transformed the way we live, communicate and of course, dress.
From the resurgence of streetwear to the sustainable fashion revolution, we round up the top trends that defined the 2010s.
Athleisure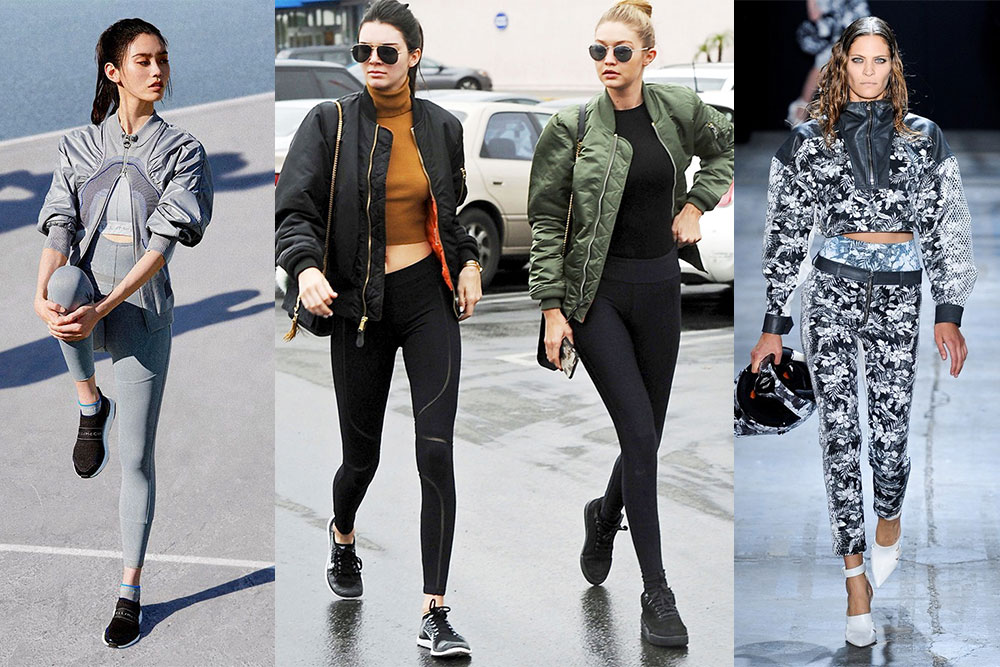 Wearing athletic apparel in non-athletic situations isn't exactly a new thing. It was around back in the '70s when fitness regimes gained popularity, and again in the '90s via tracksuits and windbreakers. But sales reports for athleisure-championing brands like Lululemon and Nike show that athleisure is seriously making its mark in the fashion world in this decade, thanks to new innovations in material and technology, fitness revolutions and conspicuous consumption.
On the designer front, Alexander Wang has been ahead of the curve with sportswear-infused pieces in its signature edgy, cool aesthetic ever since the brand's inception in 2002; as has Stella McCartney's sustainable fitness line for Adidas, a collaboration which started back in 2005.
See also: How to wear athleisure on the streets, inspired by style celebs
Normcore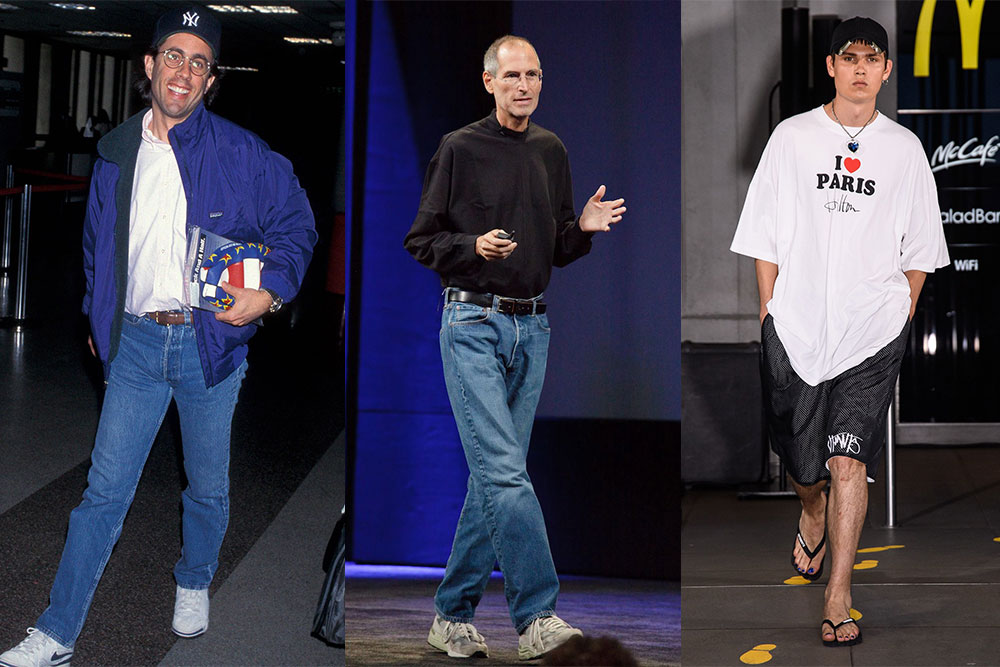 As hard as it is to define what's "normal" in today's increasingly libertarian society, normcore – constructed from that very word – is, likewise, an ambiguous trend to dissect. K-Hole, a New York-based trend forecasting agency often attributed to the origin of the term, explains it as such: "Normcore seeks the freedom that comes with non-exclusivity. It finds liberation in being nothing special, and realises that adaptability leads to belonging."
In other words, normcore glorifies what's considered low-key, mundane and at its peak, anti-fashion. Think T-shirts, nondescript jeans, flannels and bucket hats, with Jerry Seinfield and Steve Jobs for posterboys. Balenciaga and Vetements are kings in this segment – at least for the kind of consumers willing to fork out RM1,600 for the latter's totally ordinary-looking SS20 "I Love Paris (Hilton)" tee.
You may be interested in: What's the deal with the 'ugly fashion' trend?
Millennial pink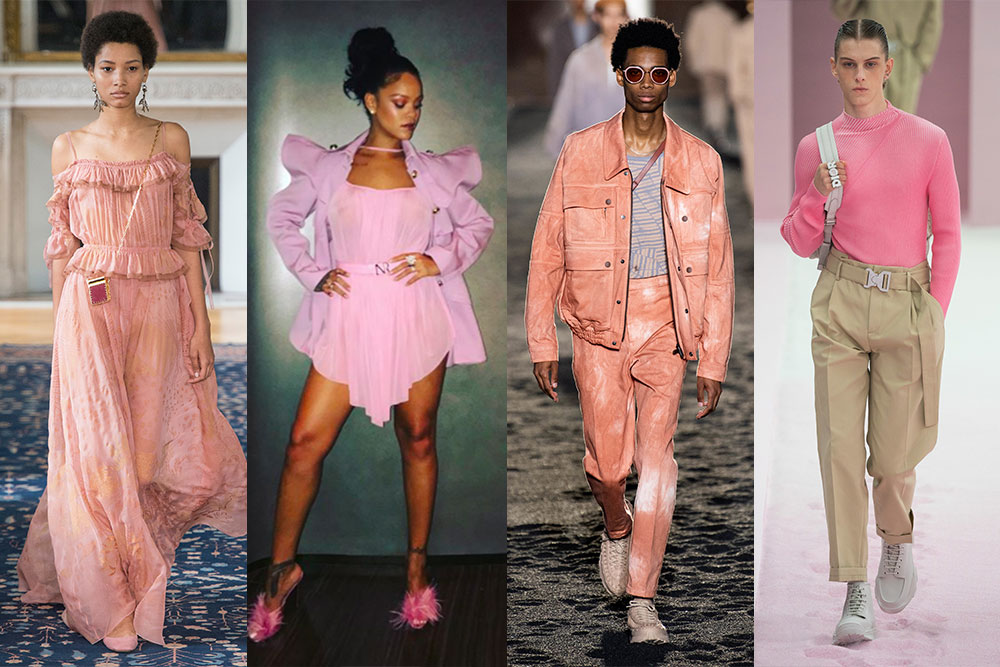 Who can forget that muted, androgynous shade of pink that took over the runways and our closets between the summer of 2016 and late 2018? Some argue that the shade, commonly dubbed "millennial pink", took off after Wes Anderson's famed Grand Budapest Hotel debuted in 2014 and still lives on, albeit in smaller traces, in more recent 2020 collections.
It wasn't just the women's collections that were painted with the colour, men's collections by Dior, Ermenegildo Zegna and Salvatore Ferragamo featured variations of the hue, too. Then again, it's hard to pinpoint the exact shade of millennial pink. It's like rose, but punchier or bubble gum, but peachier – and also everything in between.
See also: What's trending: Pink parade
Streetwear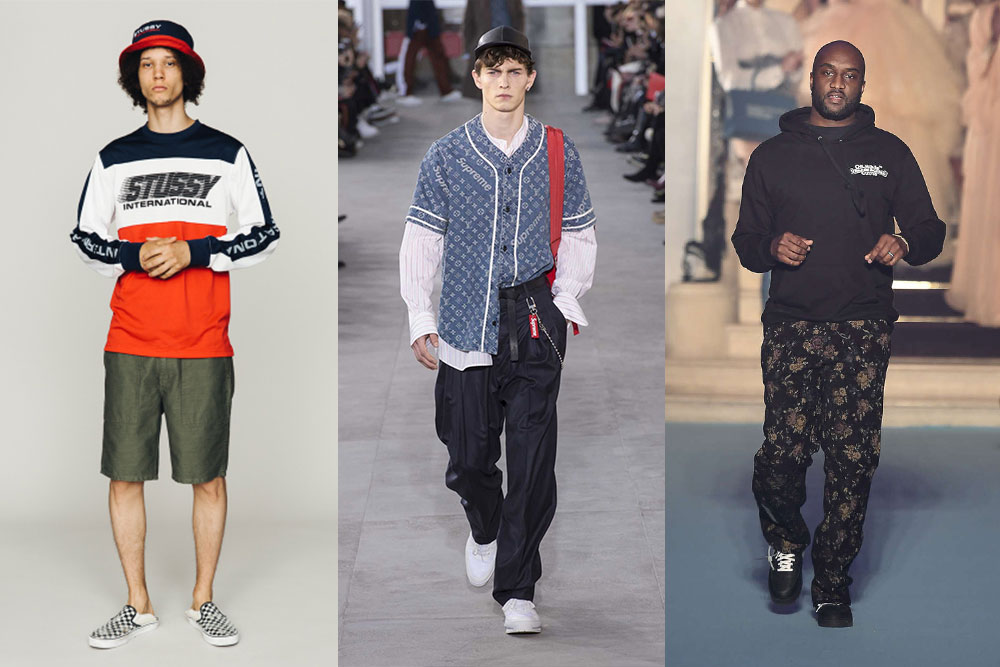 Not to be confused with athleisure (though athleisure can fall under this umbrella), streetwear is less to do with a product or style of clothing and more to the culture it embodies. Inspired by the hip hop scene, surfskate culture and Japanese street fashion, its ever-evolving definition generally boils down to lifestyles experienced on the streets.
Skate-centric brands like Stussy and Supreme remain at the forefront with a loyal cult-following, including a slice of upmarket clientele following the latter's collaboration with Louis Vuitton. Virgil Abloh's Off-White is another prime example, where statements of his personal upbringing are injected into wearable pieces of art that earned the brand widely acclaimed success.
Chunky sneakers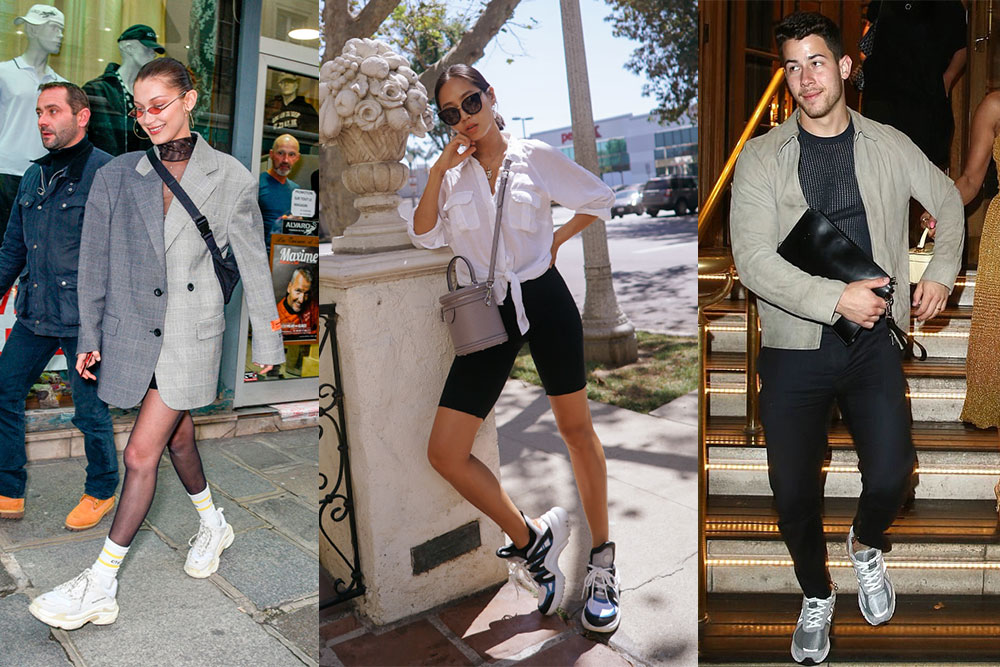 If streetwear and normcore had a baby, chunky sneakers would be its name. Also dubbed 'ugly sneakers' for their alien-like features and divisive aesthetic, chunky sneakers are defined by their bulky size, thick soles and typically mixed materials and colourways.
First came the sporty yet not unreasonably chunky types like the New Balance 900 series and Adidas Yeezys. Then came the Balenciaga Triple S and consequently, the Louis Vuitton Archlight that blew definitions of street-friendly designer footwear out of the water. Hate them or love them, there's no denying their rise to fame, resulting in a new wave of chunky footwear by almost every other premier designer label since.
Related: What's trending: Ugly sneakers (could they be the next Uggs?)
'90s style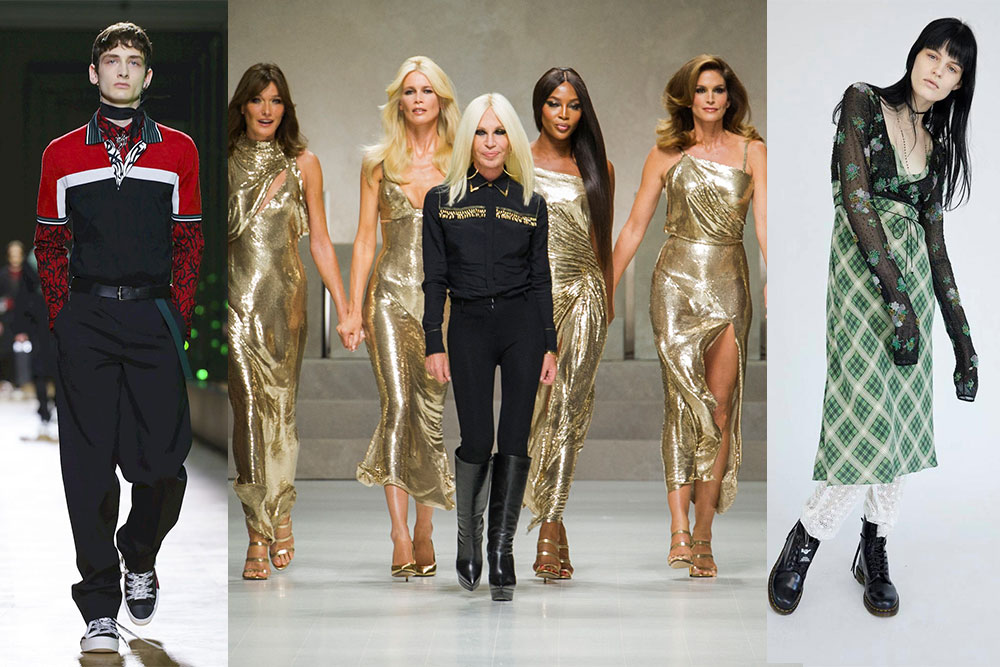 While it's not uncommon to reference trends from decades past from time to time, the 2010s saw more throwbacks to the '90s than any other era. From animal print and neon revivals to the major comeback of bum bags, slip dresses and flannels, it's clear that designers and consumers alike are feeling nostalgic for the decade that also gave us Furbies and Tamagotchis.
Versace caused goosebumps with its Tribute Collection that saw Cindy Crawford and Naomi Campbell back on the runways in honour of Gianni; Dior Homme presented a "call and repeat of youth and manhood" with polo T-shirts and baggy pants for Fall/Winter 2018; and Marc Jacobs brought back looks from his famed 1992 grunge collection for Perry Ellis for Resort 2019. You probably still wear a pair of skinny jeans, however passé, every now and then – case in point.
Sustainability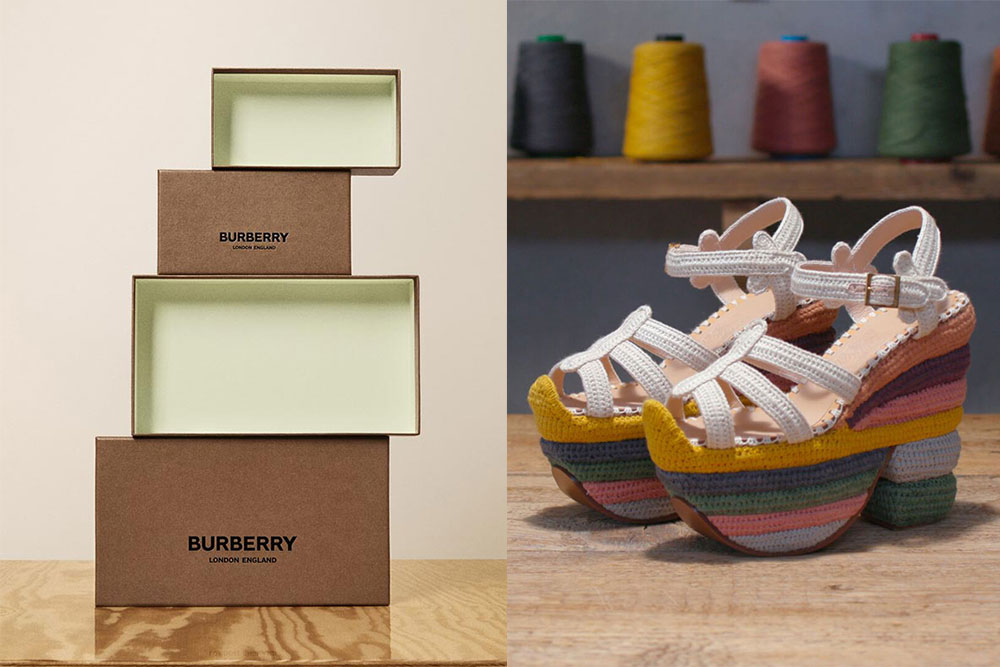 Now here's a fashion trend we can all nod to, no matter our style preferences. Fur bans, recyclable packaging and the use of eco-friendly materials signal a more environmentally-conscious era in the industry, led by brands like Burberry, Stella McCartney and the H&M Group. Salvatore Ferragamo has also played its part with a range of sustainable footwear including the innovative Rainbow Future sandals, now on display at the brand's 'Sustainable Thinking' exhibition in Italy.
But while we applaud these labels for stepping up, we as consumers need to evaluate our own buying behaviour. It's high time to shop ethically and reduce fashion waste by recycling old or unwanted clothing through non-earth degrading channels. Because sustainable fashion isn't just a passing trend, it should be a conscious way of life coming into 2020.
Read more: Is sustainability the new fashion trend?