Personalise everything – from the bag to the straps, handles and accessories.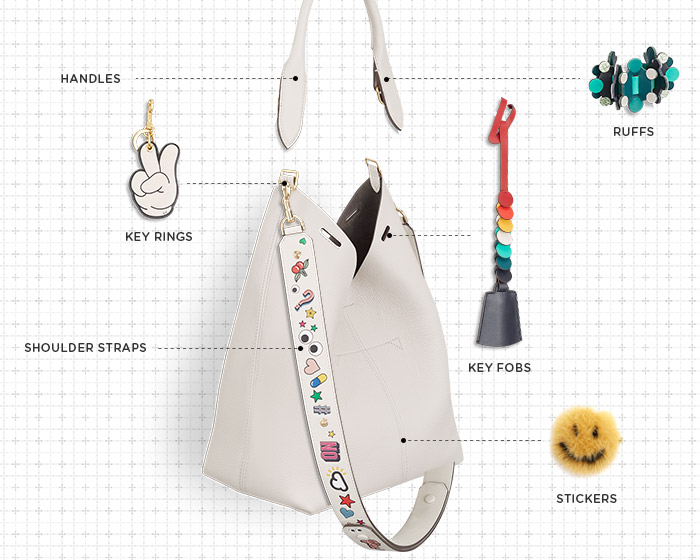 Anya Hindmarch is answering our prayers to have the perfect handbag with the launch of their Build a Bag collection, allowing customers to personalise everything from the bag to the straps, handles and other accessories.
Staying true to her motto of "Be yourself, the other places are taken", the luxury bag designer introduces the innovative concept of customising your own designer bucket bag so that every purchase is unique to each individual.
Simply begin by choosing between two sizes and a wide range of colours and textures for your bag. Then, pick your preferred handle from a selection of leather, mink or fur materials. You can even choose more than one and wear it different ways or swap it whenever you like.
You can stop there, or if you're feeling more adventurous, move on to step three – choose from a range of detachable shoulder straps with embossed leatherwork or hand-beading. Finally, go crazy with the accessories! There's plenty of those to choose from, including key fobs, key rings, ruffs and stickers.
For more information or to purchase the collection, visit their website at anyahindmarch.com.