Mickey turned 9-0 last November but the party has not ended!
It is hard to believe that it has been 90 years since Mickey Mouse was introduced to the world in Walt Disney's Steamboat Willie – one of the very first animated films with sound. While Mickey didn't have much to say in his film debut and mostly whistles and dances, he went on anyway to become everyone's favourite mouse.
This year, two French contemporary artists, Alain Vaissiere and Kikayou, have collaborated with Kuala Lumpur-based French art gallery, Gallery des Artistes, and brought their tribute to Mickey here. Their fun and vibrant artworks will be showcased at W Kuala Lumpur for a month from March 14, 2019.
We simply have to visit the exhibition as it is sure to be a fun and contemporary take on Mickey's adventures!
Who are the artists?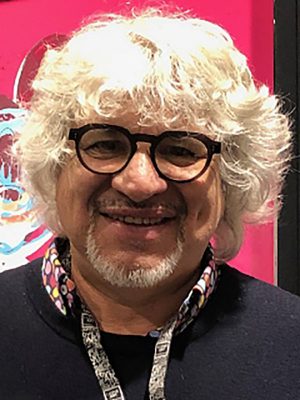 Alain Vaissiere is a French new media artist from the South of France. He is a scientist at heart and an aeronautical engineer by qualifications but is now a full-time artist. The combination of his passion for science and precision with his artistic talent in art and photography brings his works of 2D images on aluminium plates to life. Being a man of science, he took art one notch higher by mastering Lenticular Art, combining science and art.
Kikayou is also from Southern France, who started off as a professional lighting designer. His exceptional skill in capturing light through multilayering is evident in his art through his technique of combining multiple layers of light washes with different mediums like collages, spray paint, watercolour and pastels.
His art pieces are dynamic and happy, heavily influenced by Basquiat and the Pop Art movement. They are a visual language that is a combination of street and urban art with a strong reference to comics and posters.
The exhibition
Eleven pieces of art will be on display on the 8th level of W Kuala Lumpur and are open to the public for viewing, paying homage to our favourite mouse we all grew up watching. This exhibition features pieces made out of 3-dimensional lenticular networks, beautifully layered collages and washed art pieces with elements of colour, fun and vibrancy injected into them.
Here is a mini preview of Kikayou's art that would be part of the exhibition: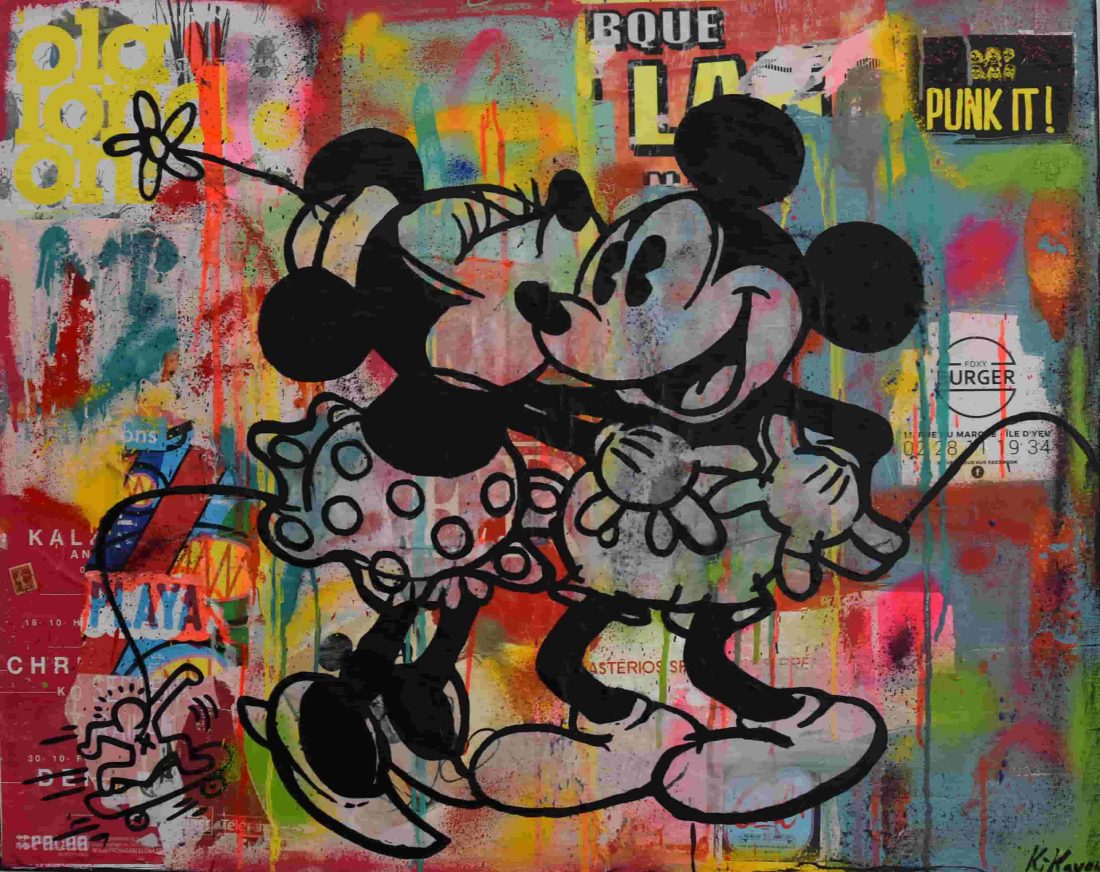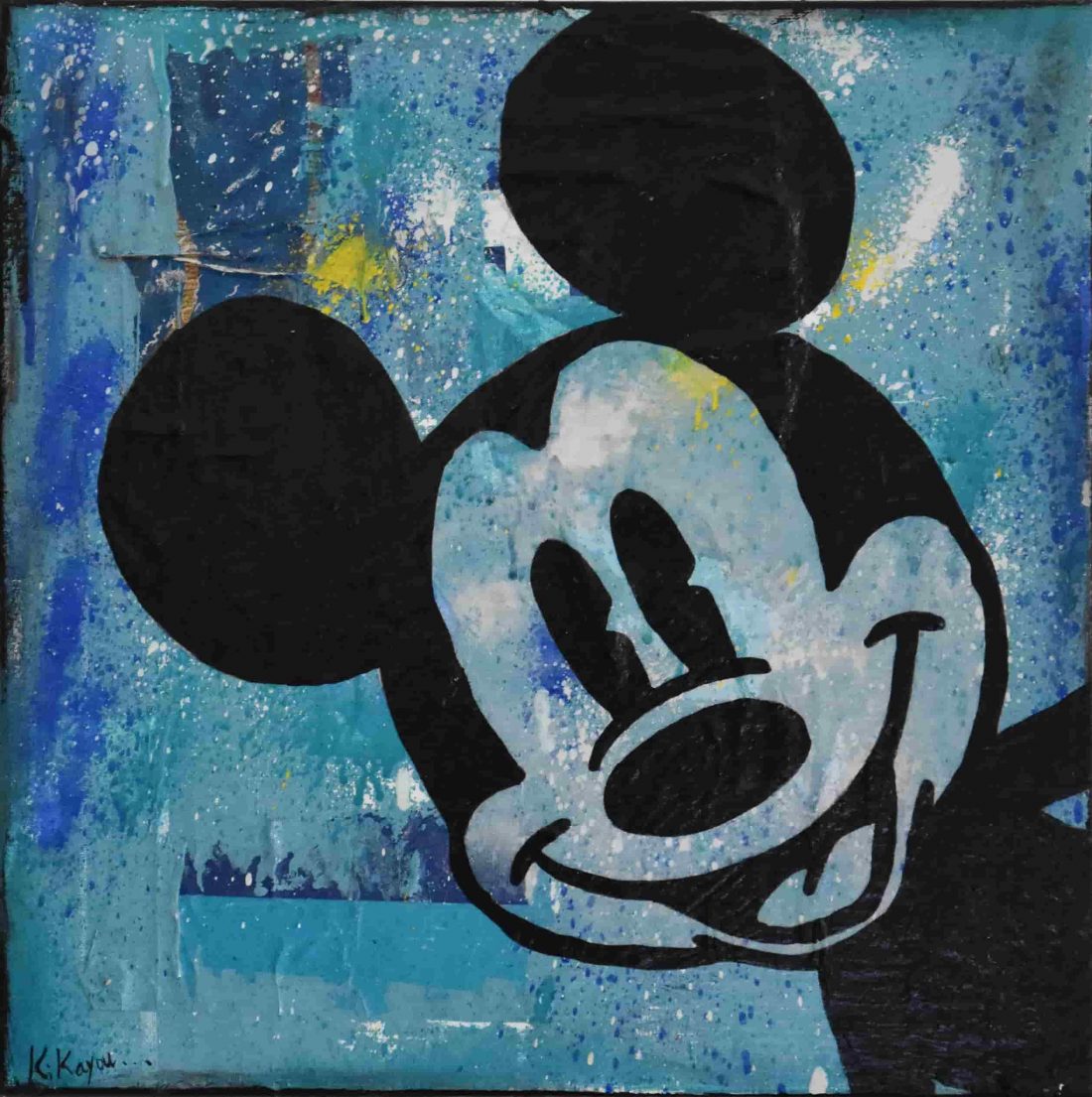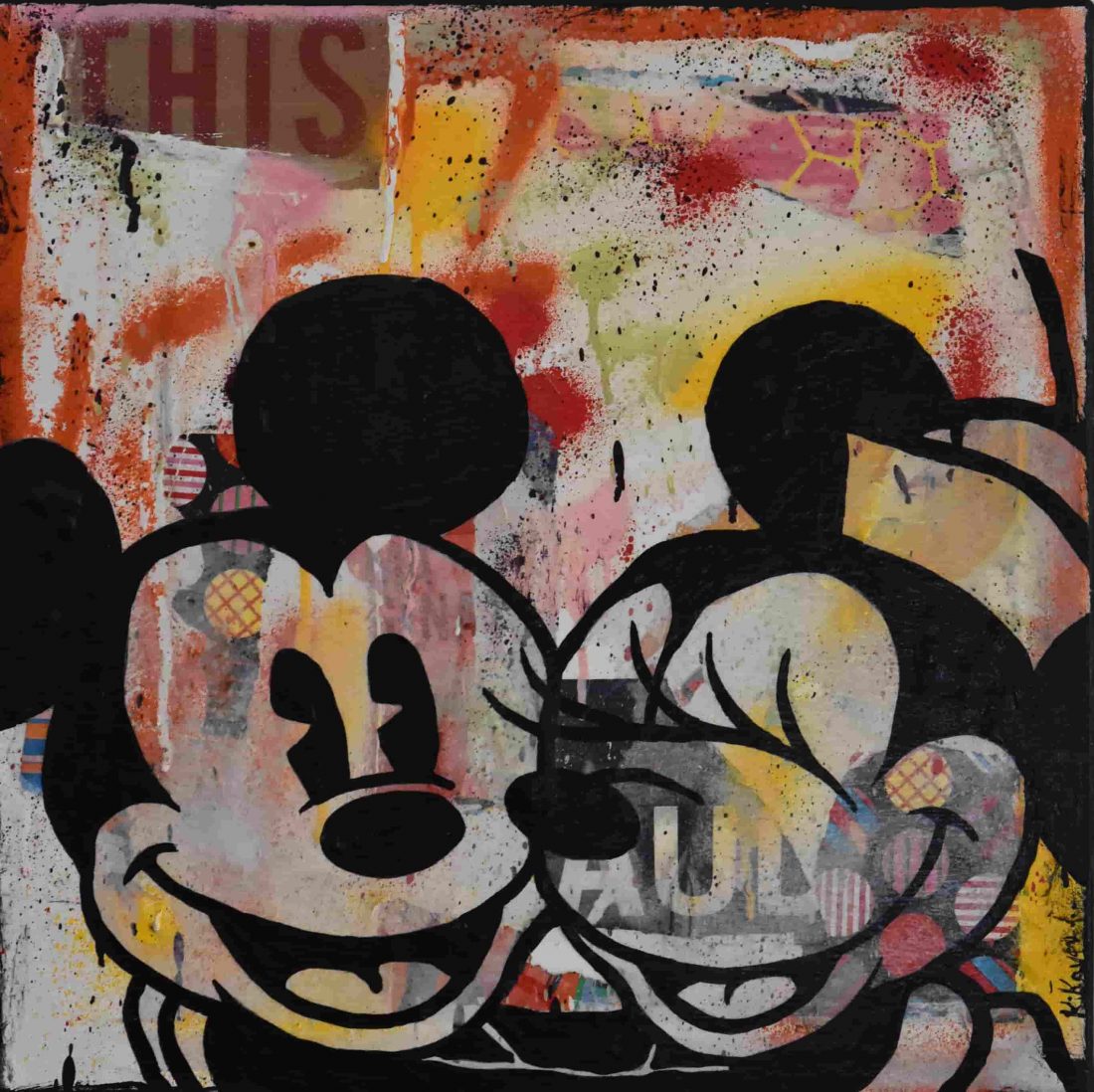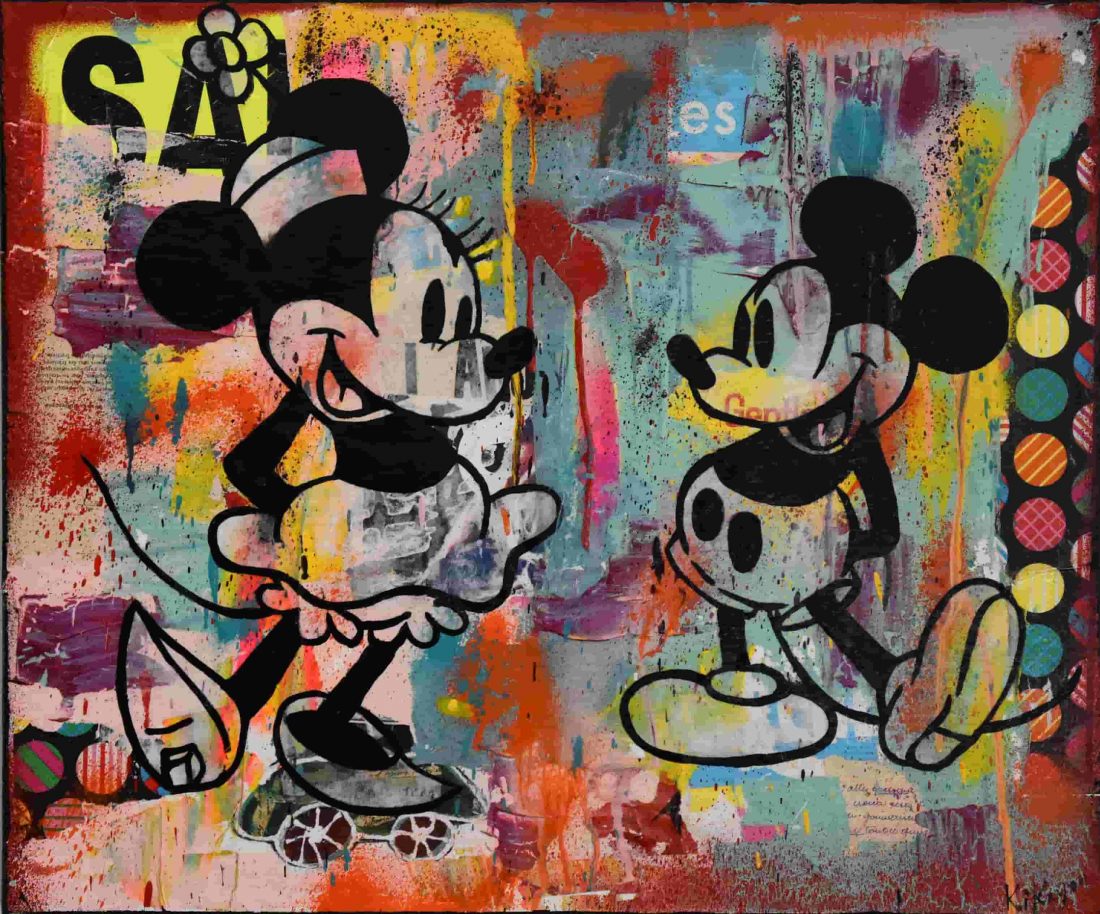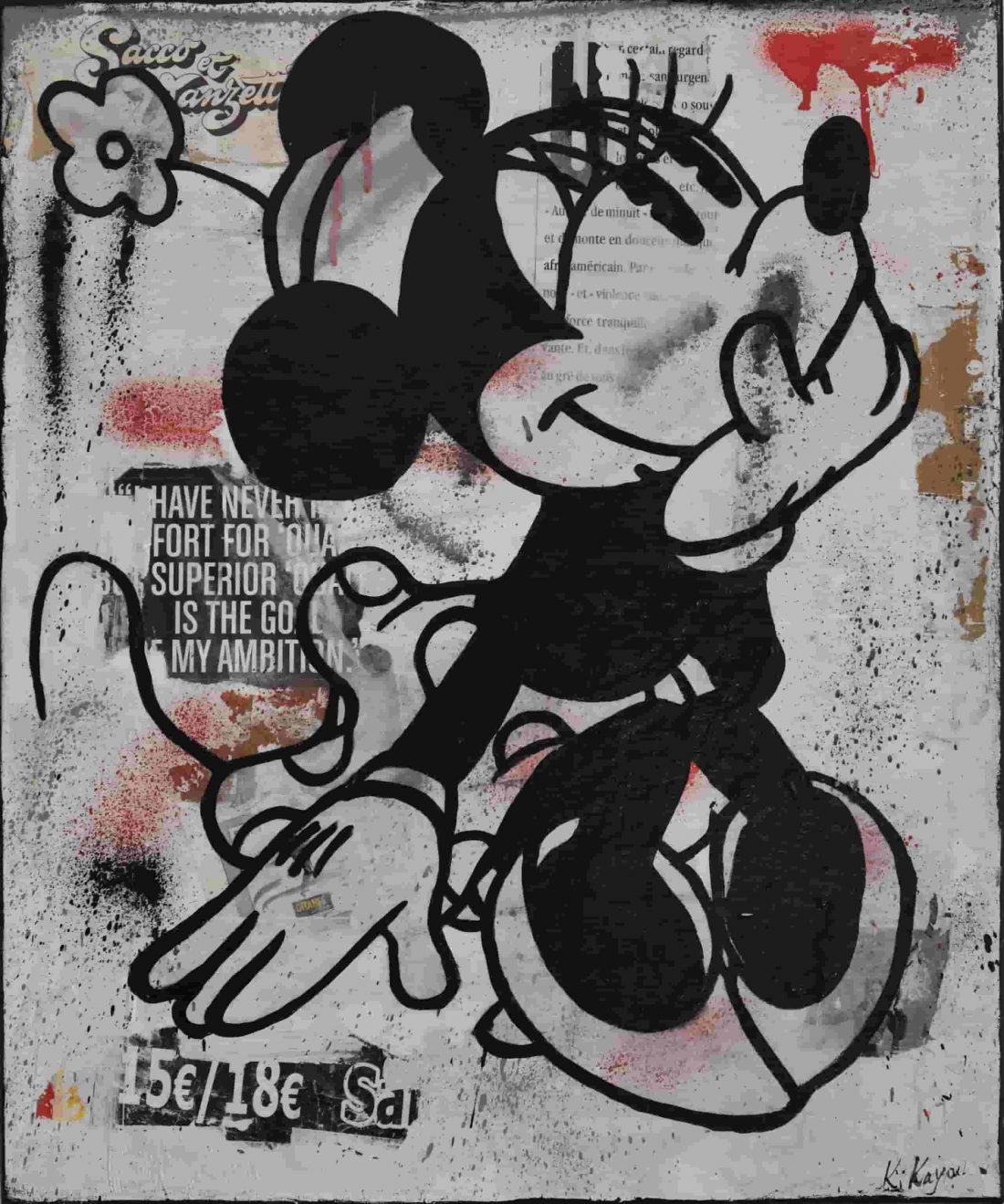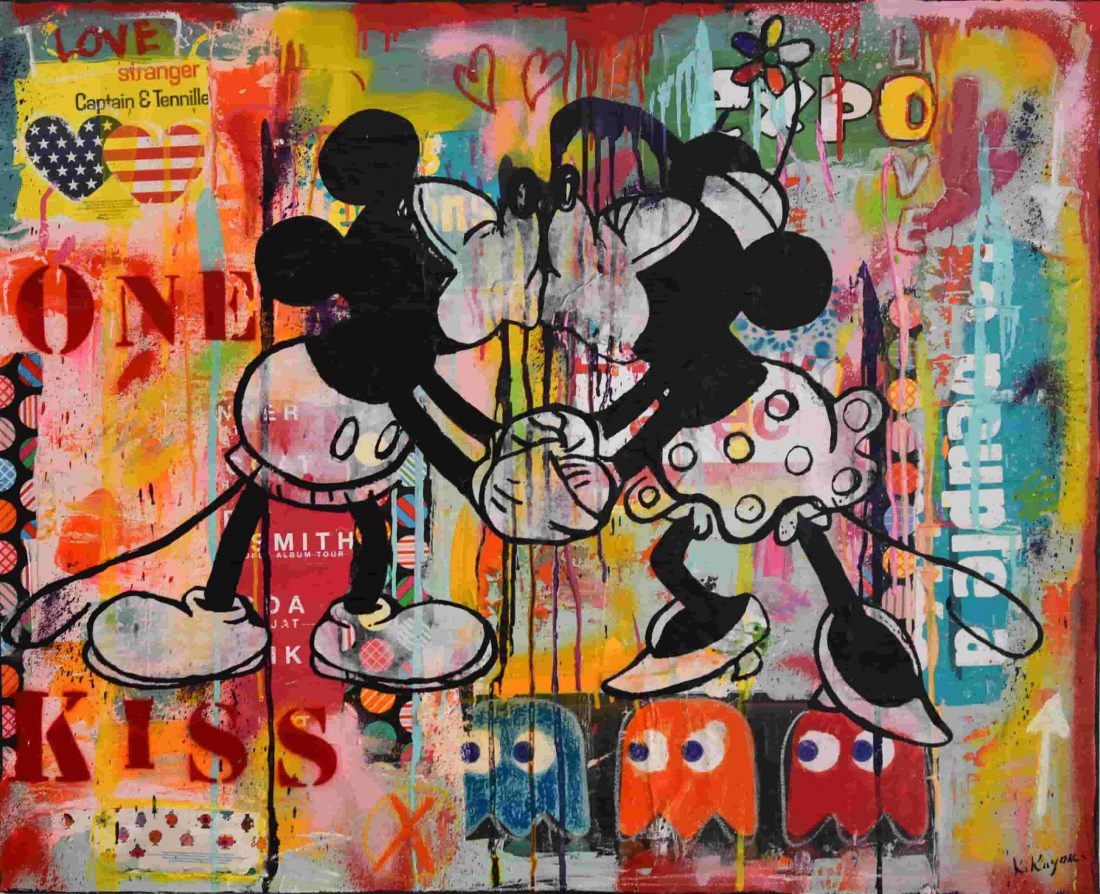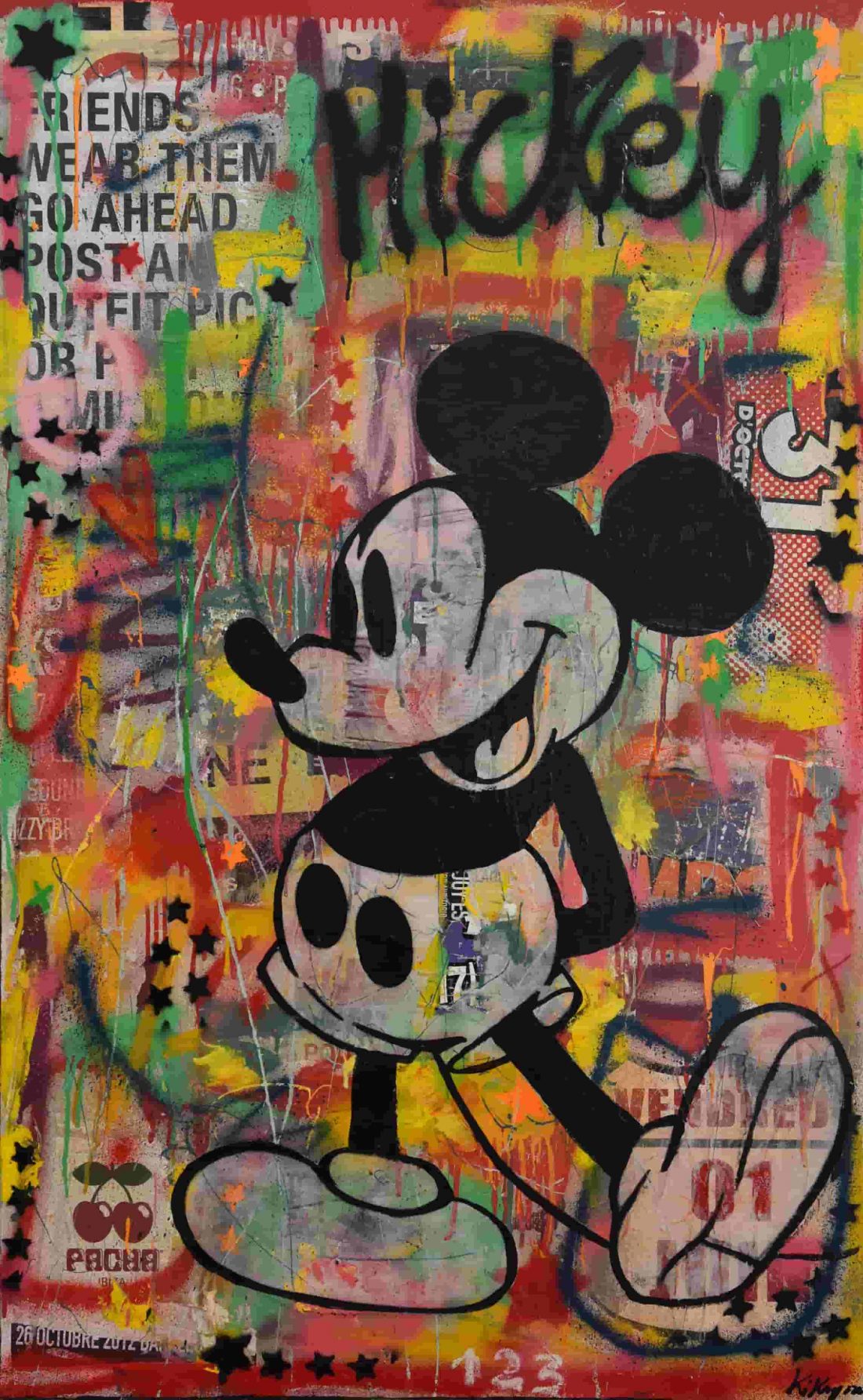 If you would like some refreshments after the artistic enlightenment, W's WOOBAR has dished up a special Mickey inspired hi-tea set for the month featuring dainty delectable like the 'Mickey Crostini with salmon mousse, pickled cucumber & avruga', the 'Elderberry Cheese Gateaux' and 'Berry and Mascarpone Sable'.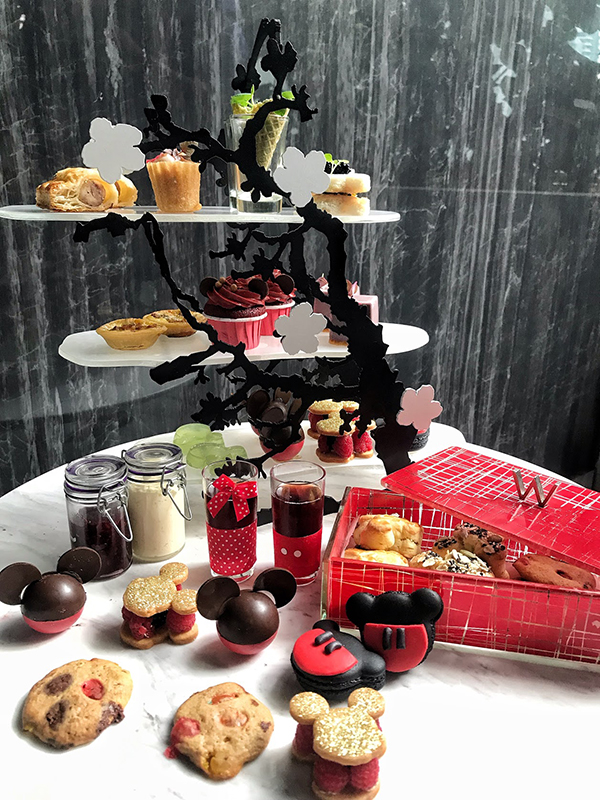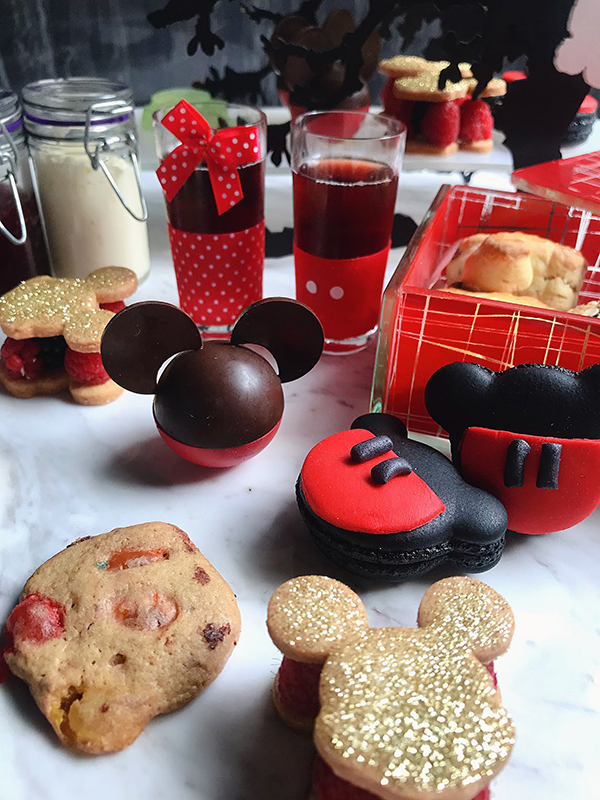 The set offers a good balance between savouries and sweets. Our favourites were the Mickey crostini with salmon mousse and the Berry and Mascarpone Sable.
The Mickey Hi-Tea set is priced at RM168+ for 2 pax on weekdays and RM188+ on weekends. The set is available daily from 3pm to 5pm daily from March 15 to April 14, 2019.
For more information or reservation enquiries, call 03-2786 8888.
Images courtesy of W Kuala Lumpur