Hint: fringes and pleats lie ahead.
In case you missed out on the latest Fashion Week – keeping an eye out on over 100 shows across four fashion capitals is no easy feat, we know – you've landed on the right page. The gist of every fashion week, after all, is to discover what new designs you'll be wearing next season.
We did the homework for you and came up with a list of common trends from the runways of New York, London, Milan and Paris. While knits, jackets and coats will always be around for the cooler seasons, our list narrows in on the details that distinguish the trendsetters from the average shopper.
Hint: fringes and pleats lie ahead.
Colour me in leather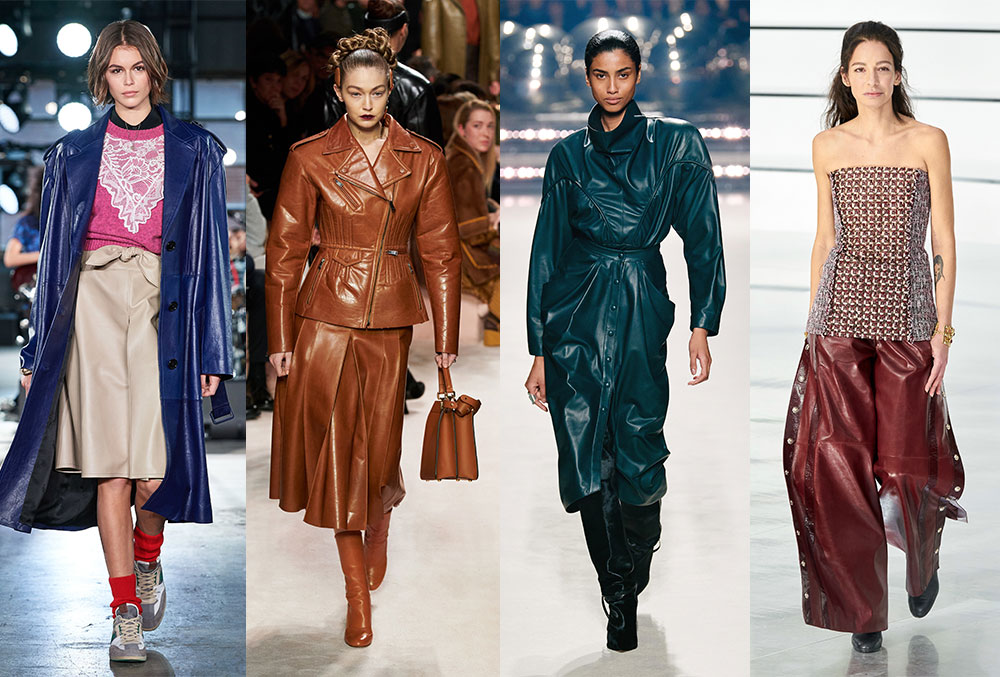 Who says the Fall-Winter season is all about dark hues? Designers are stepping out of the typecast with jewel-toned and vivid leather fashioned into coats, coat dresses and baggy trousers.
Fringes for days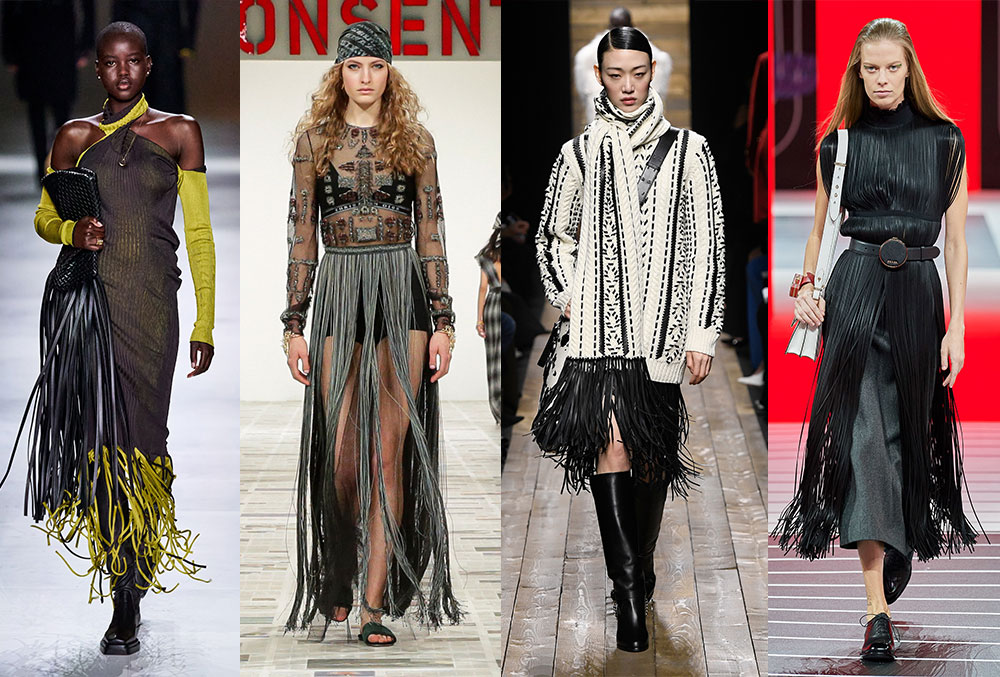 Knitted sweaters, dresses, skirts, pants and bags are all given the fringe cut, as seen from brands like Bottega Veneta, Christian Dior and Prada. And we're not just talking the hems; there are head-to-toe fringe outfits, fringe on fringe layering and skirts made entirely out of tassels.
Latex is the new black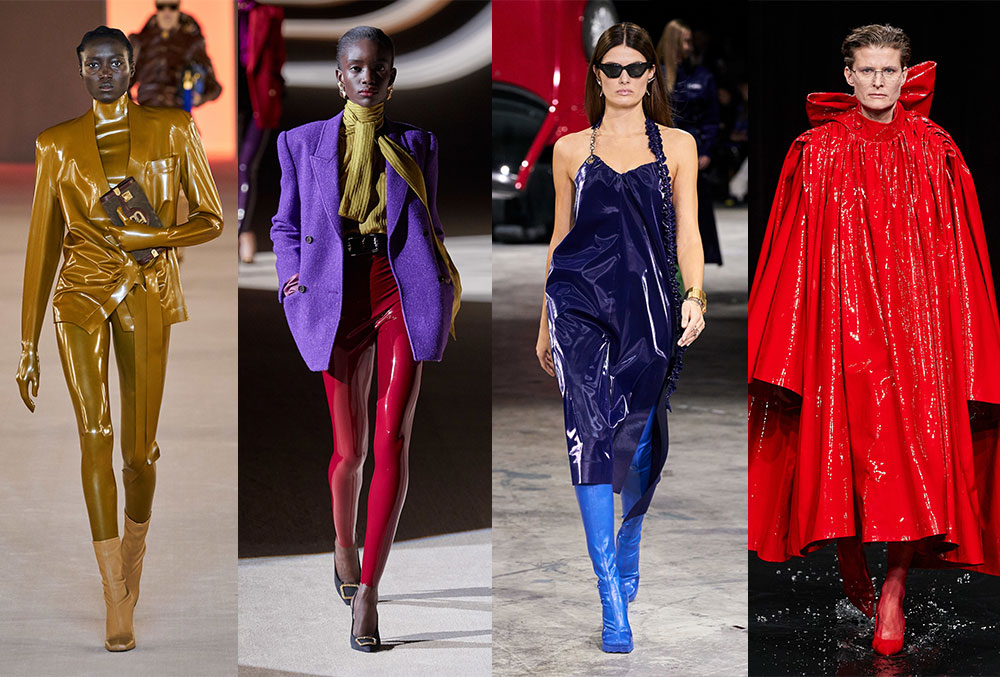 Aside from Saint Laurent's latex-packed runway, Balmain and Off-White saw their fair share of the glossy fabric too. It appeared in vivid colours including fuchsia, red and electric blue, spanning dresses, tights, thigh-high boots and bralettes too.
Pretty in plaid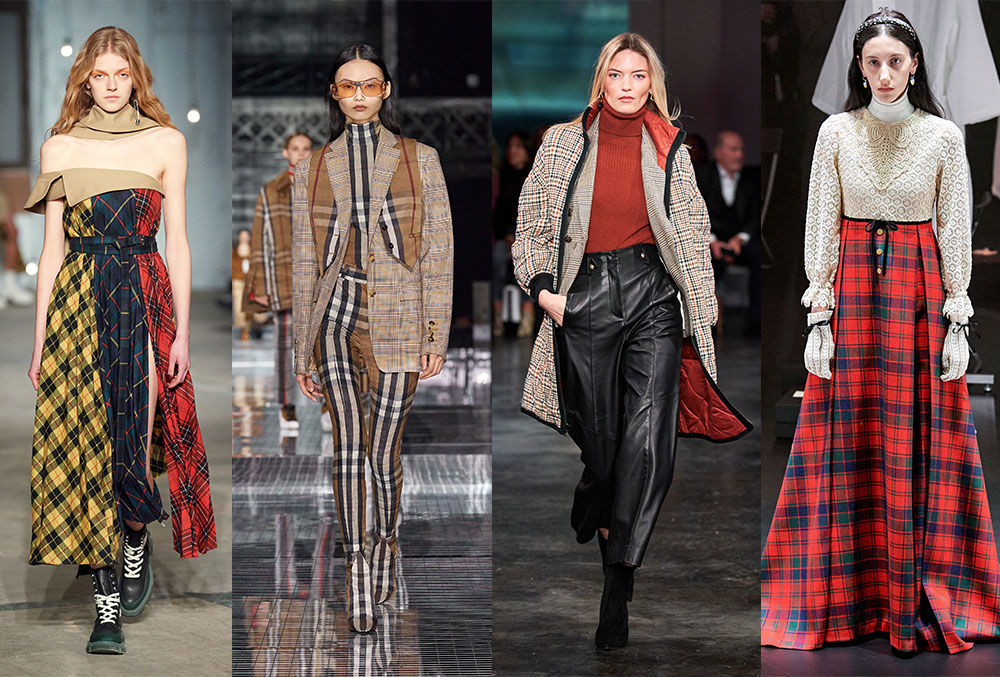 Plaid is almost always present for fall, but this time, it's back with rebellion. Whether appearing in different styles and sizes like Burberry or matched with other prints like Monse, you'll be seeing a generous dose of the motif next season.
Pleated perfection
There were soft pleated details creating textured skirts and dresses – some asymmetrical and others in perfect proportions. Wherever they appeared, so did soft fabrics like silk and chiffon, highlighting the more feminine side of the season.
Shimmy in shimmer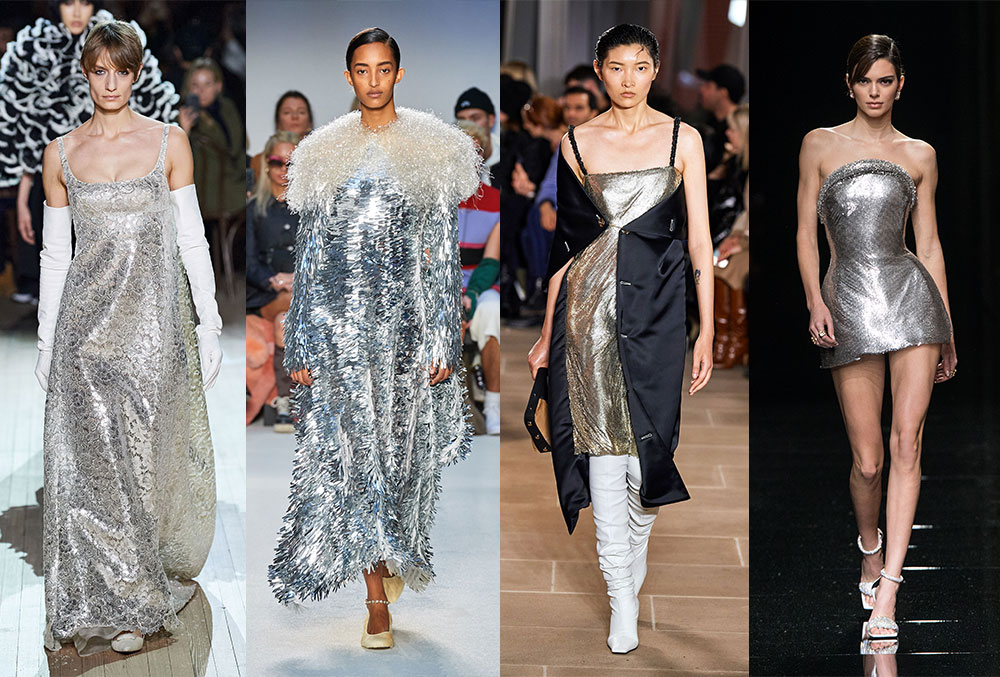 You may want to get a new pair of dance shoes to go with the sparkling number you'll be tempted to buy next fall. Marc Jacobs, JW Anderson and Versace might have a few picks up your alley.