We've rounded up some of the most outstanding collections from Paris Couture Week that we foresee will grace the red carpets on couture-loving A-listers soon.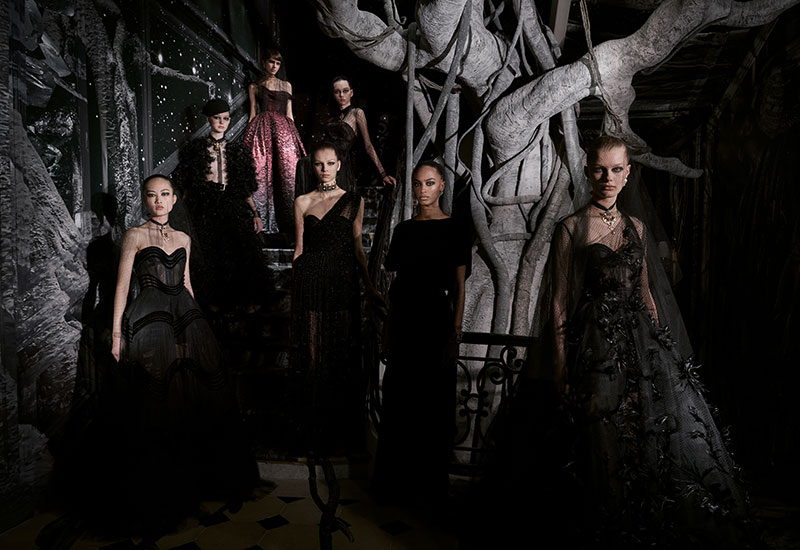 "Modern woman does not need the painter's canvas; her own body serves as well" reads the prologue on Dior's Couture show press release – taken from the exhibition 'Are Clothes Modern?' presented at MoMA in 1944.
More than a philosophical suggestion, it aptly portrays the frame of mind of haute couture clientele. It doesn't always make sense to the average person, but that's because it's an expression unique to the individual drawn to the couturier's art.
With that, we've rounded up some of the most outstanding collections from Paris Couture Week that we foresee will grace the red carpets on couture-loving A-listers soon.
Armani Prive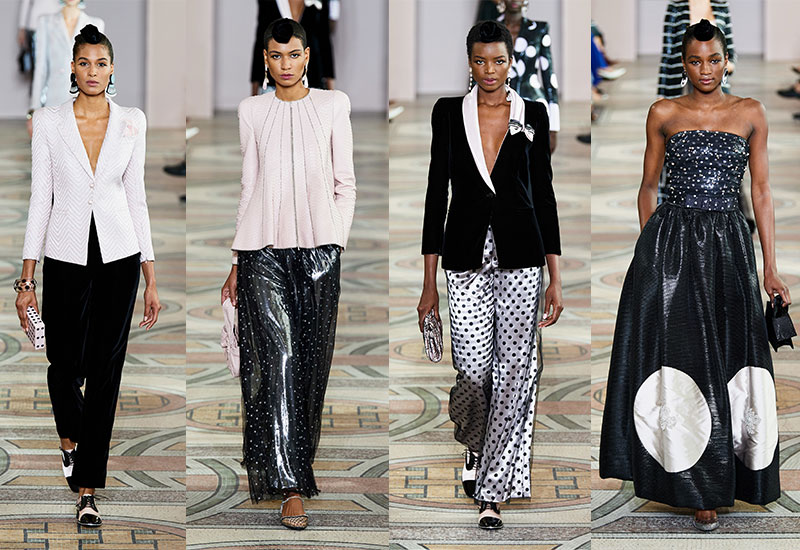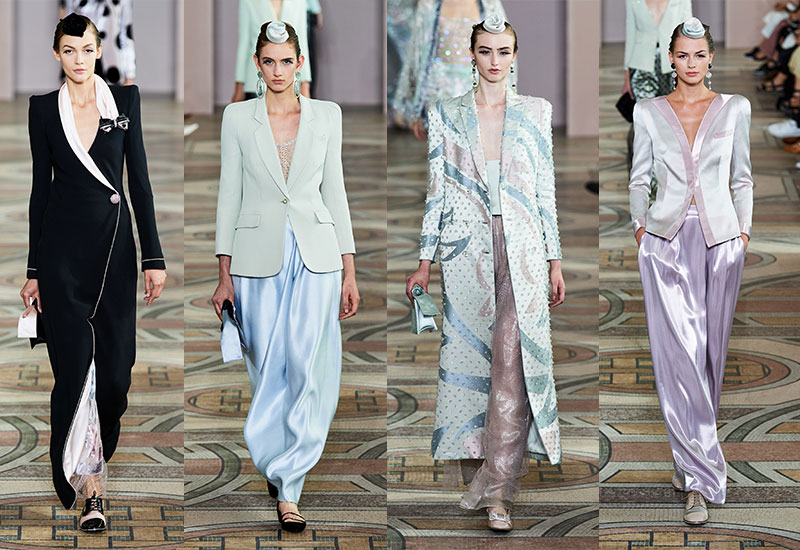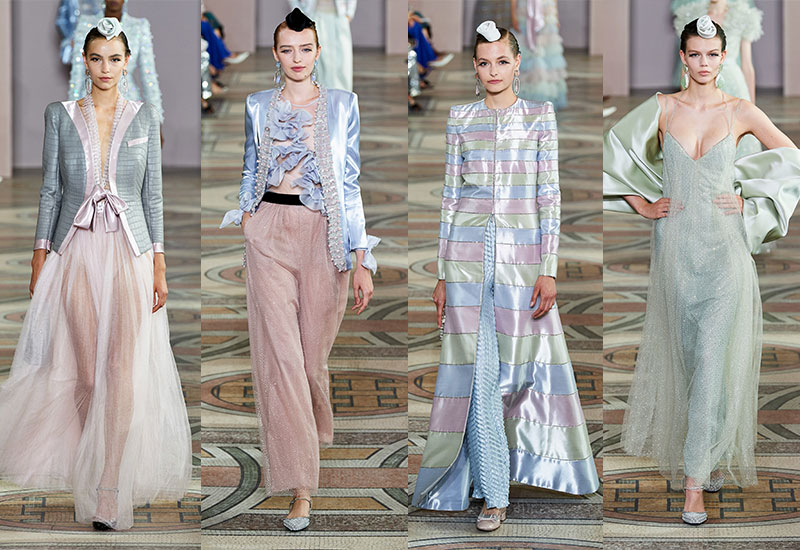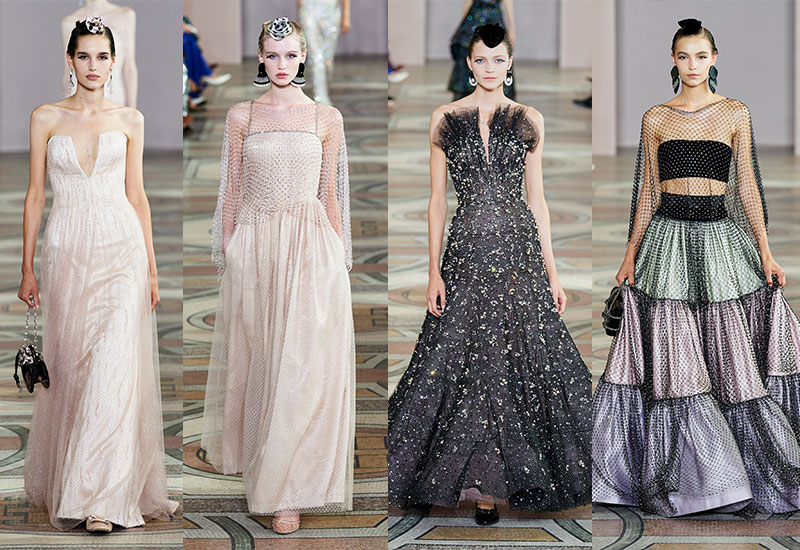 (swipe left for more)
Drawing inspiration from the folk style of the late '80s to early '90s, Giorgio Armani presented a collection highlighted by polka dots, velvet and constellations of crystals. He took to a well-lit gallery in the Petit Palais museum to let his designs shine for themselves, and shine they did. Black maxi skirts and coat dresses and pastel-hued satin gowns alike reflected the light with their glossy fabric and crystal embellishments. We can already picture front-row guests Nicole Kidman and Zendaya picking out their next movie premiere look from the 82-piece selection.
Chanel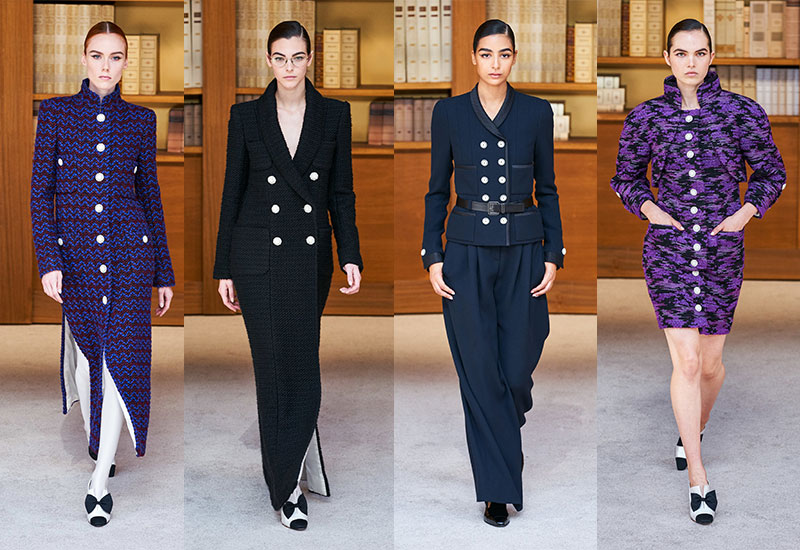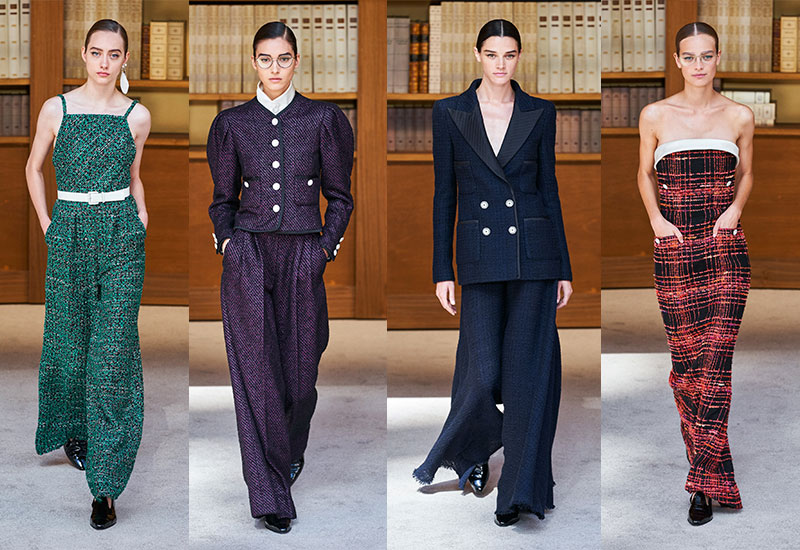 Virginie Viard debuted her first couture collection in a library set inspired by two others: the one in Gabrielle Chanel's apartment on the rue Cambon and Galignani's bookstore on the rue de Rivoli. The introspective environment primed the sophisticated, retro collection that followed, which included length button-down tweed dresses, double-breasted jackets, pleated silk gowns and embroidered evening dresses.
Christian Dior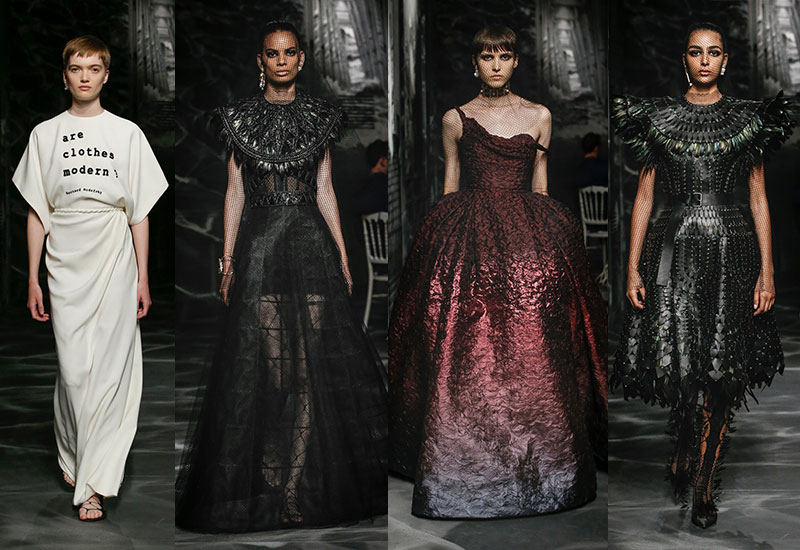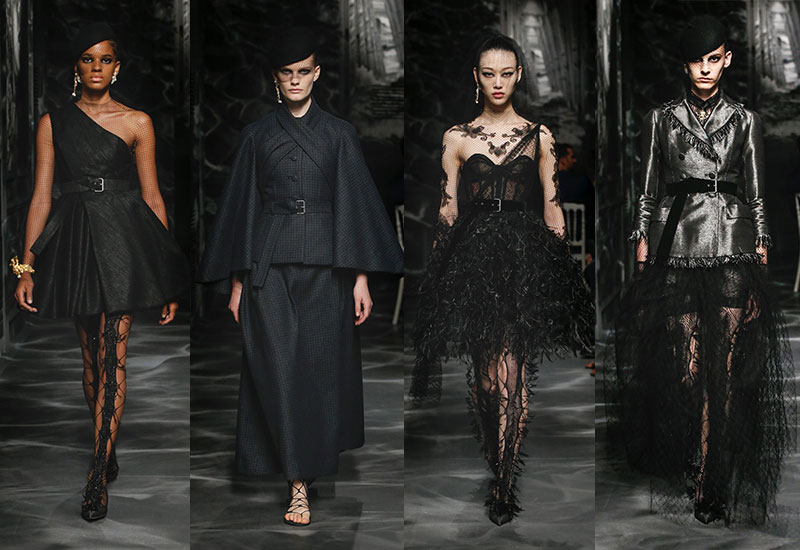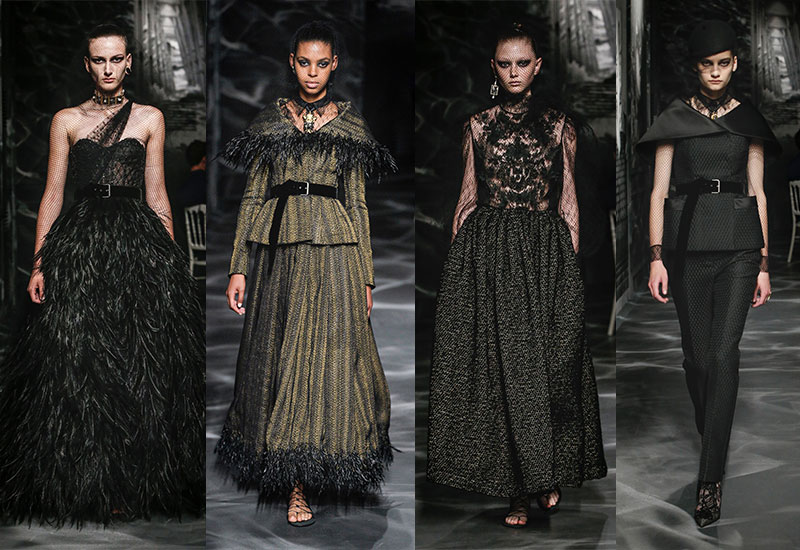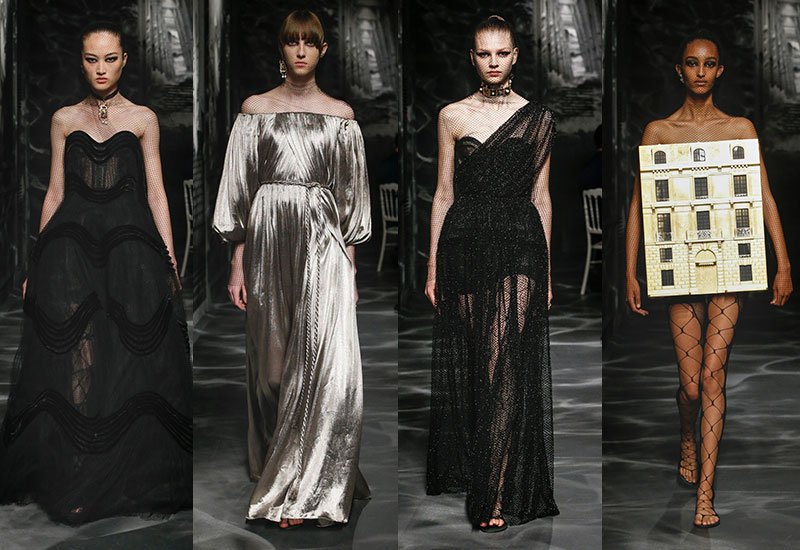 With respect to haute couture's capacity to question modernity, Maria Grazia Chiuri chose to explore the inexplicable power of black. Elements of construction (or sometimes lack thereof), draping, texture and tailoring underscored the almost all-black collection, punctuated occasionally with shades that accentuate its creative dialogue. Whether in the form of a silk-velvet peplos or Bar suits or mesh evening dresses, the body does the talking in a way that is both feminine and powerful.
Givenchy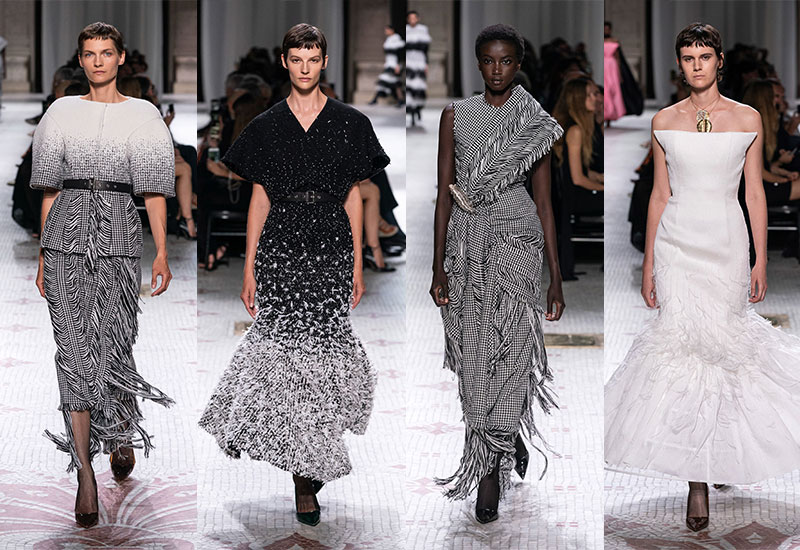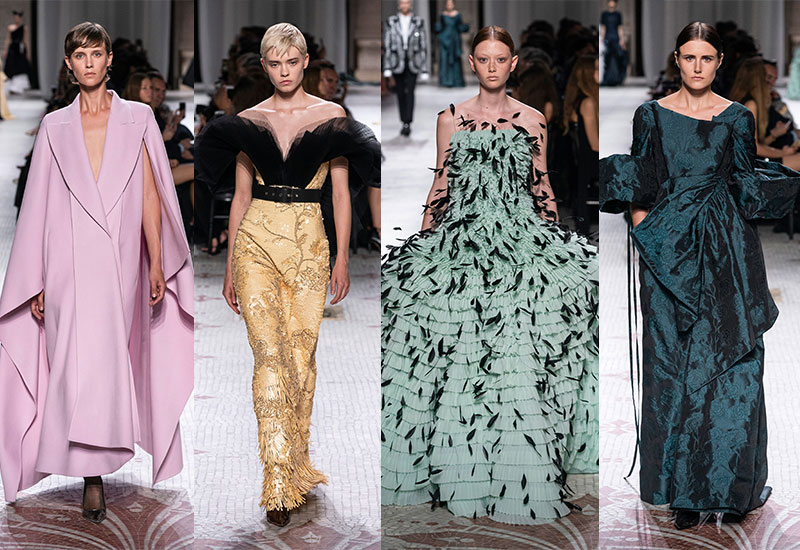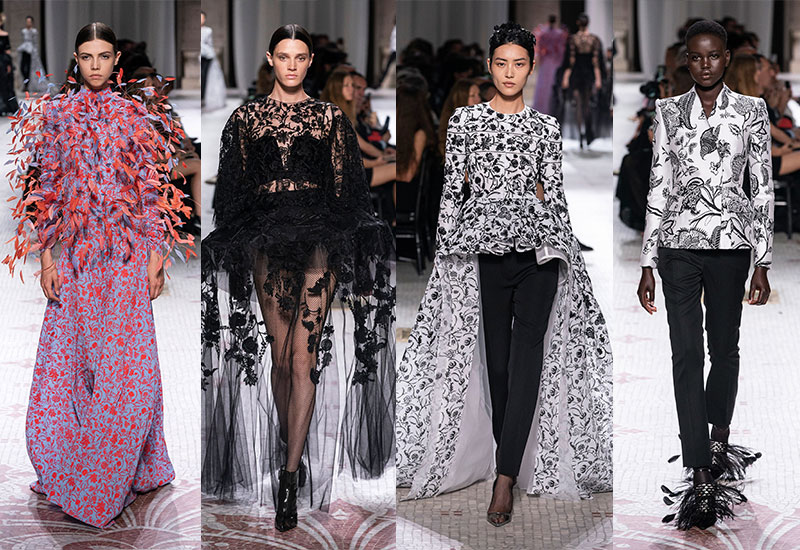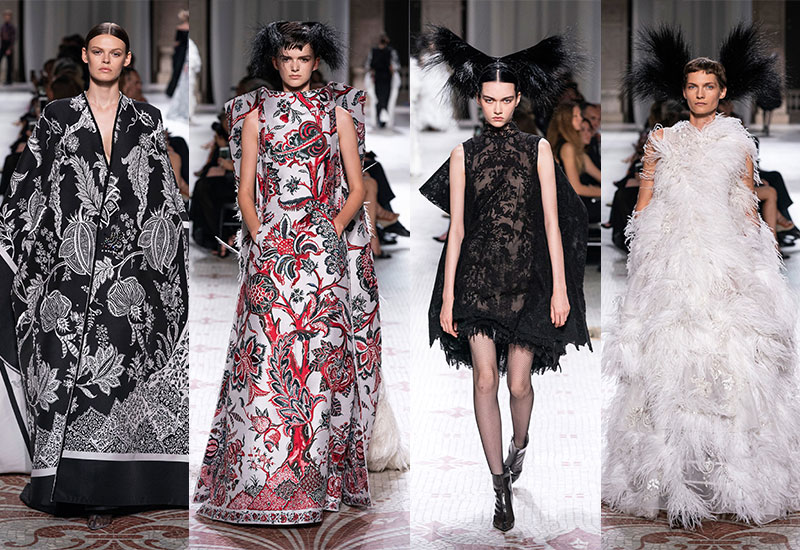 After two years at the house, Claire Weight Keller wanted to "step it up a notch" for herself with a collection that's more theatrical than her past – some would say, authoritarian – work. Dubbed Noblesse Radicale, the resulting show was not short of feathers, fringes, volumes and graphic motifs that exuded the radical spirit of a girl lost in fantasy. There were architectural taffeta dresses and majestic cape coats for avantgarde clients, but also a few of her more accustomed, tailored designs for loyal couture fans.
Ralph & Russo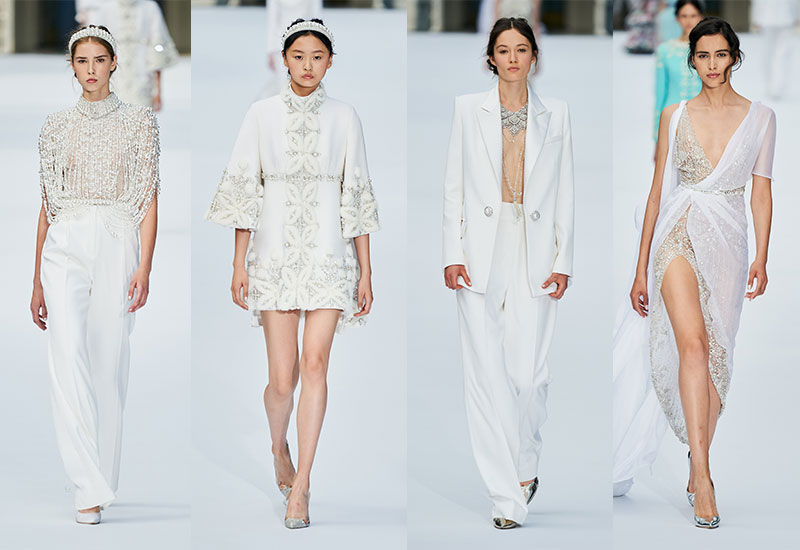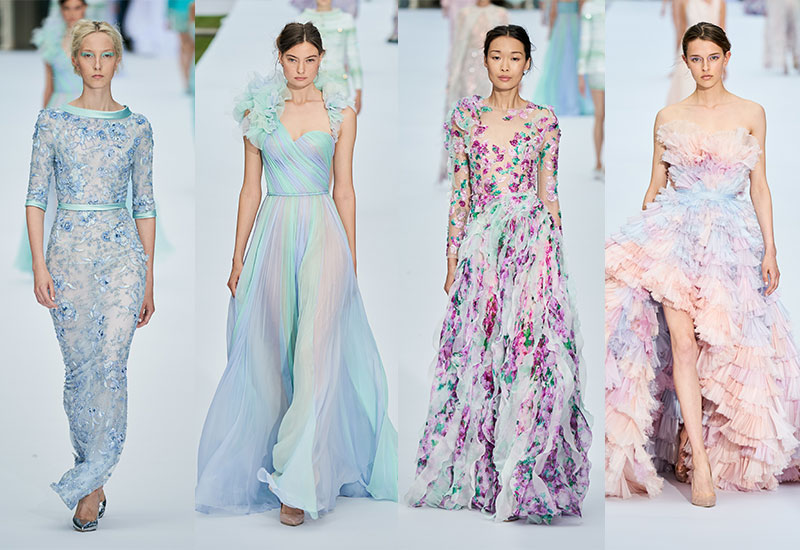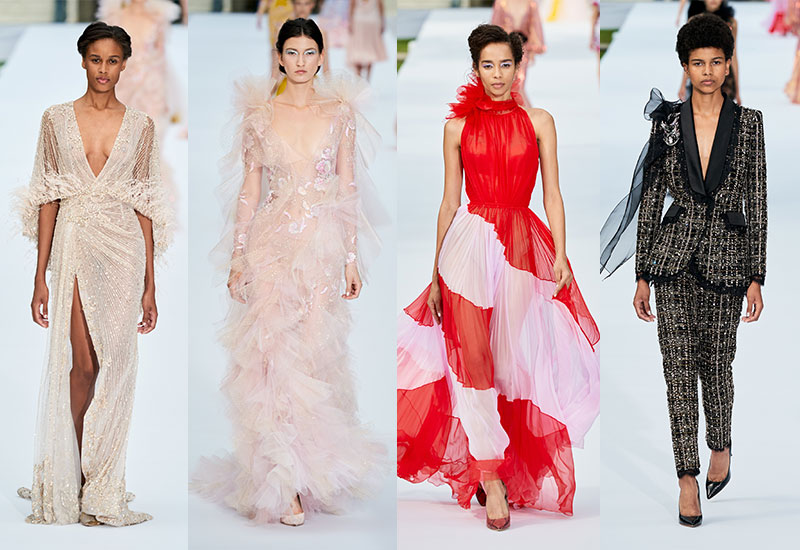 Tamara Ralph and Michael Russo had one of the most wearable collections of Fall 2019's couture runways, in our opinion. Yes, there were grandiose gowns covered in pearls, feathers, crystals and mink reserved for occasions of Cannes' prestige; but there were also tailored jackets and minidresses fitting for an afternoon tea with friends. The designer duo's idea was to impress that couture can also be relevant for everyday as for exclusive events and they managed to deliver that message without compromising the craftsmanship and distinction of couture.
Photos courtesy of respective brands