Within its first week, Wednesday took the #1 spot on the Netflix Top 10 charts, with a record-making 341.23 million viewing hours. The supernaturally infused mystery series is directed and executive produced by Tim Burton, starring Jenna Ortega as Wednesday. As of now, the series has peaked at number one in 83 nations, including Malaysia. Hence, why it's only appropriate that we share some amusing behind-the-scenes facts about the newest highest-grossing series.
Jenna Ortega learnt new skills to embody Wednesday Addams
In preparation for the role, Ortega actually learnt to play the cello, went canoeing, and picked up fencing, archery and German. She would also walk and run like Wednesday in her daily life, trying out numerous postures and stances to ensure Wednesday looked confident and assertive.
Wednesday Addams rarely blinks throughout the show
According to a tweet by Discussing Film, it is said that Jenna Ortega never blinks when playing Wednesday Addams. Apparently, Ortega tried a take without blinking and Tim Burton loved it so much that he told her to keep it up for the rest of the shoot.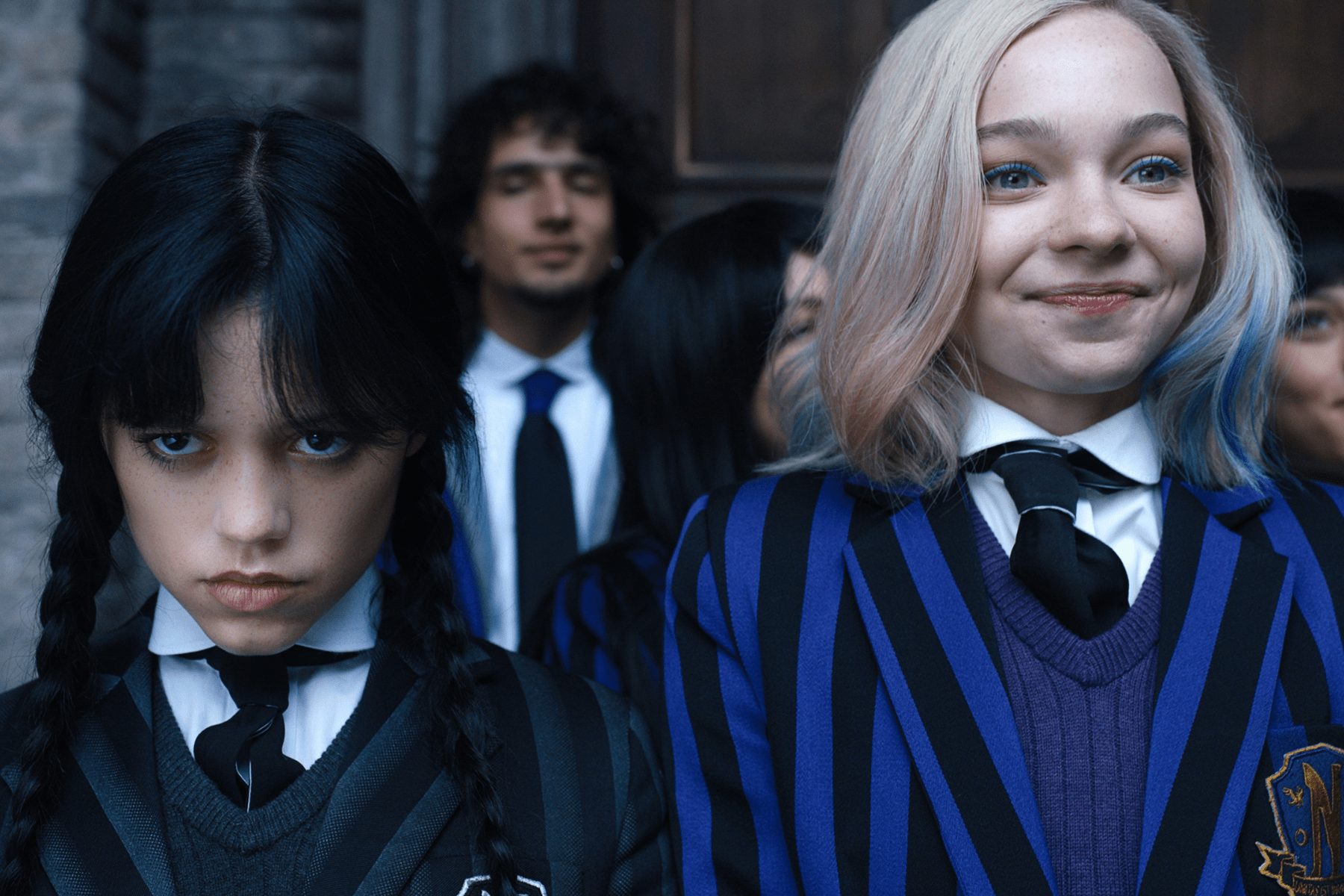 Though we wouldn't completely agree that she 'never' blinks as she is seen blinking shortly in episodes 1 and 6, we can agree that she rarely does it, and it's truly impressive considering the long screen time. 
The Thing is played by a real person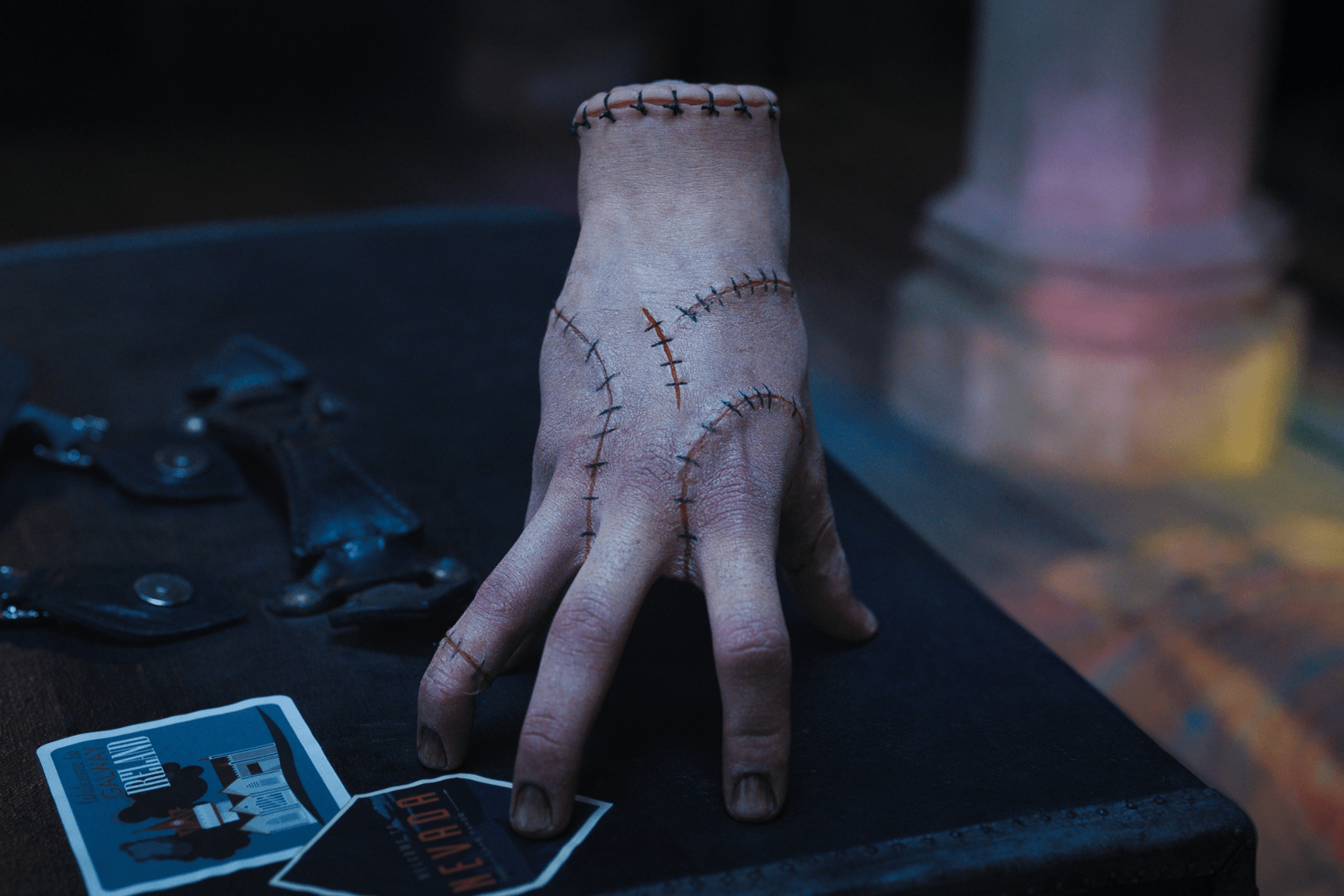 Director Tim Burton and the production crew always intended for Thing to be portrayed by a real actor, with CG effects only added when needed. So they got Victor Dorobantu, a Romanian magician who debuts in the acting industry through this role.
Dorobantu spends three hours getting ready for each filming day, putting on prosthetics and makeup, and dressing in a blue suit so the VFX crew could edit him out in the final product. To play Thing properly, Dorobantu frequently had to position his body in strange locations, including lying upside down, under floors, behind walls, and even inside walls.
The series was filmed across 70 different locations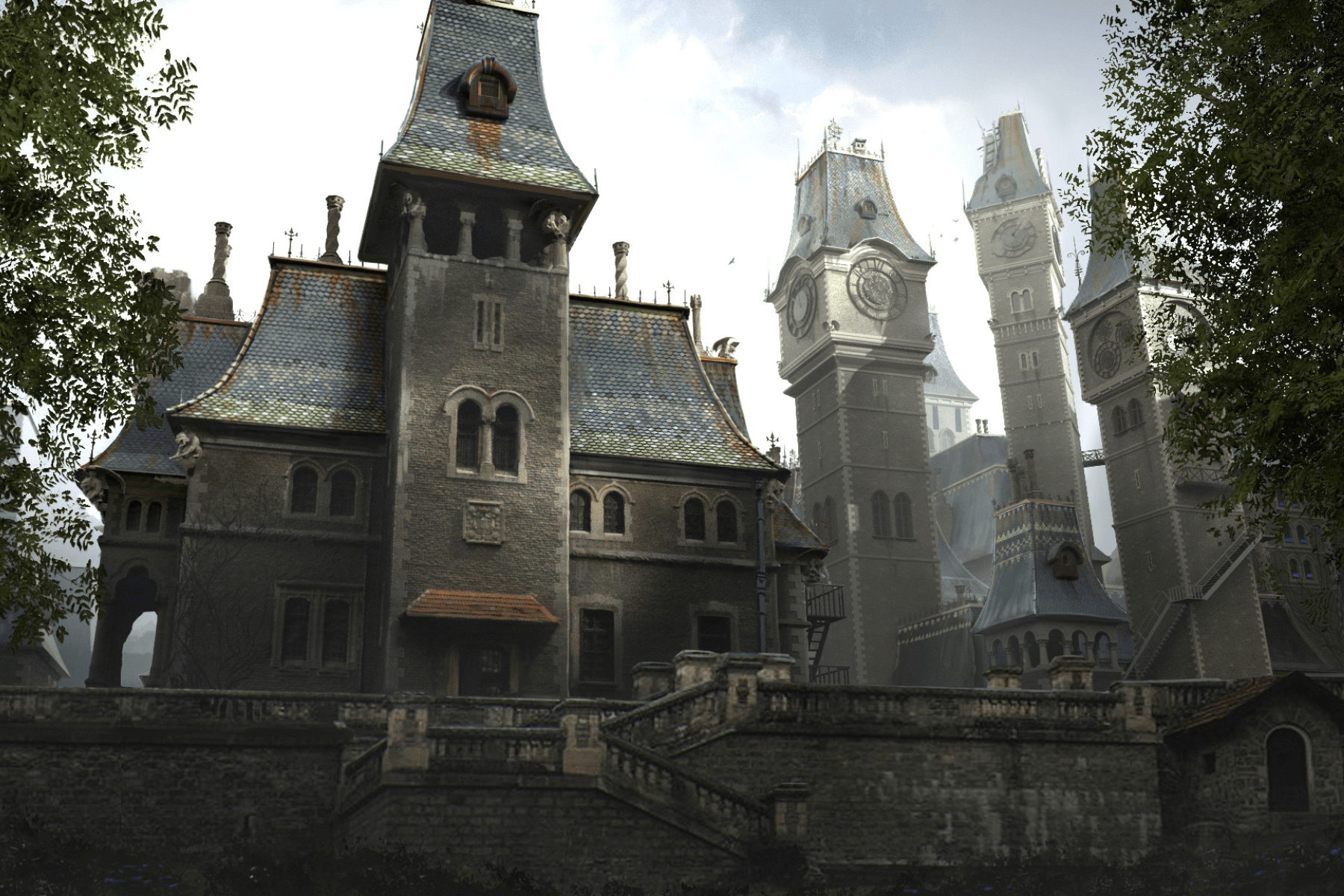 The majority of the show was recorded in Romania, especially the Nevermore Academy location images, which were taken at Cantacuzino Castle in the Romanian Carpathians and then enhanced with CGI.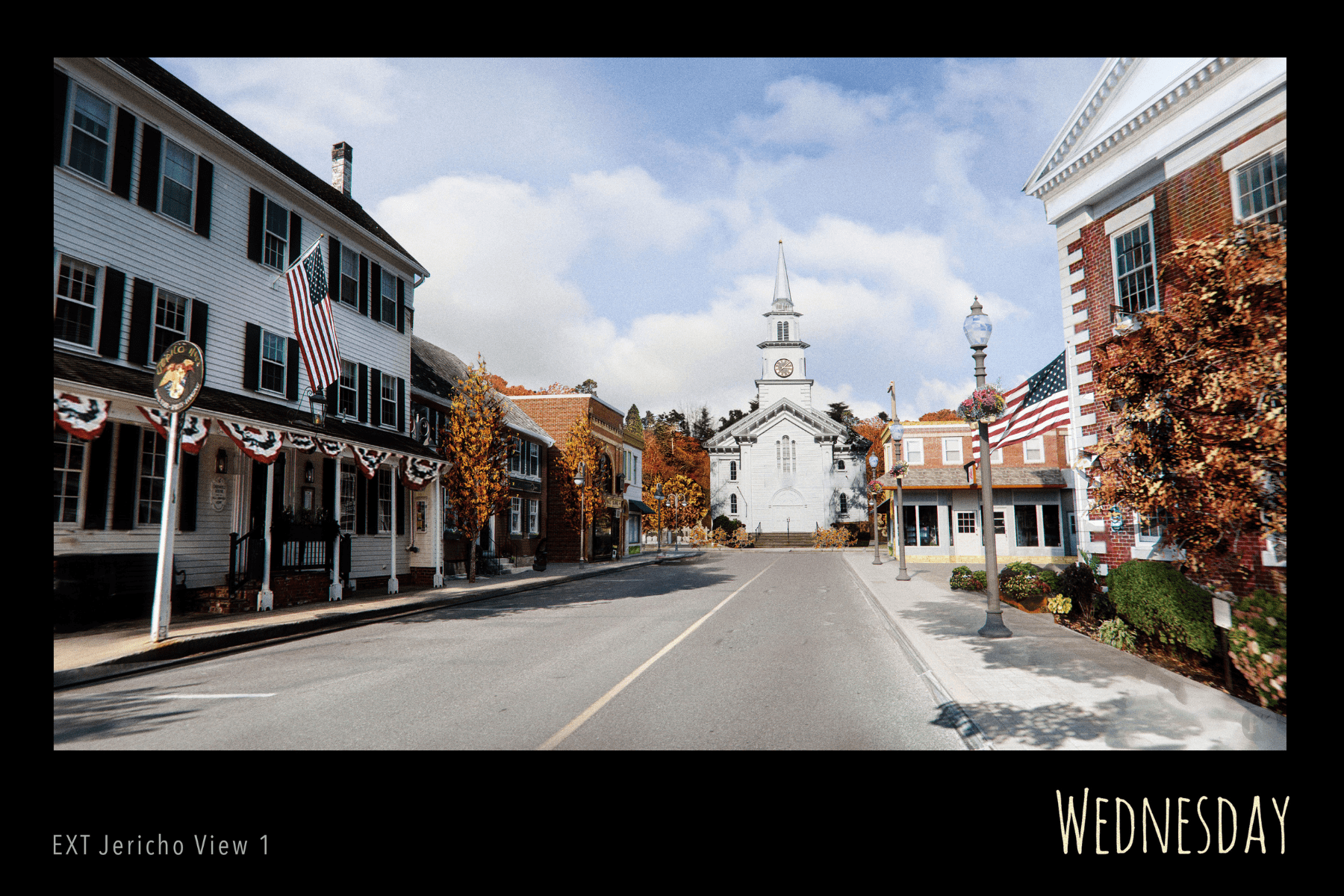 On location in Romania, the production crew also constructed the entire town of Jericho. Jericho, modelled around the notion of a traditional New England town, is intended to be in contrast to Nevermore Academy. When Wednesday travels to the next town, she immediately appears out of place because nothing in Jericho is painted black and everything is bright.
Similar to Thing, there aren't many CGI additions because everything you see—including the church's steeple—was actually constructed. In order to support the core team and meet all the many design requirements during the performance, the production design team also collaborated with local sculptors and artists as well as architecture and sculpture students in Bucharest.
Jenna Ortega actually had COVID during the dance scene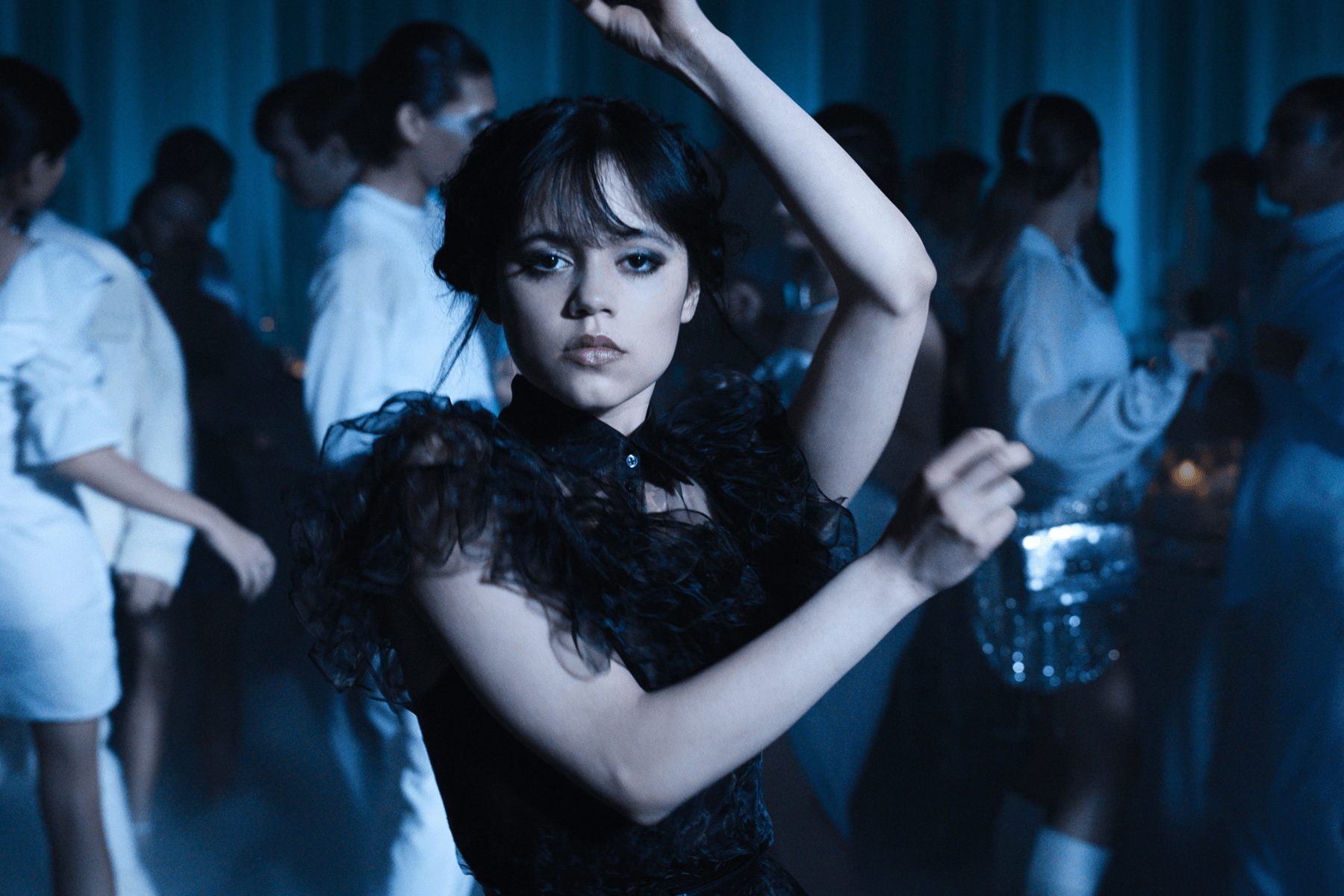 In an interview with NME, Ortega revealed that she was having COVID while filming the viral dancing scene in Wednesday. She mentions that she awoke with COVID symptoms and was having body aches and a scratchy throat. Ortega was taking medications while on set and only tested positive after the scene had been shot. She also said that she choreographed the dance all by herself after a week of receiving the song. 
No one else wears full black to ensure Wednesday stands out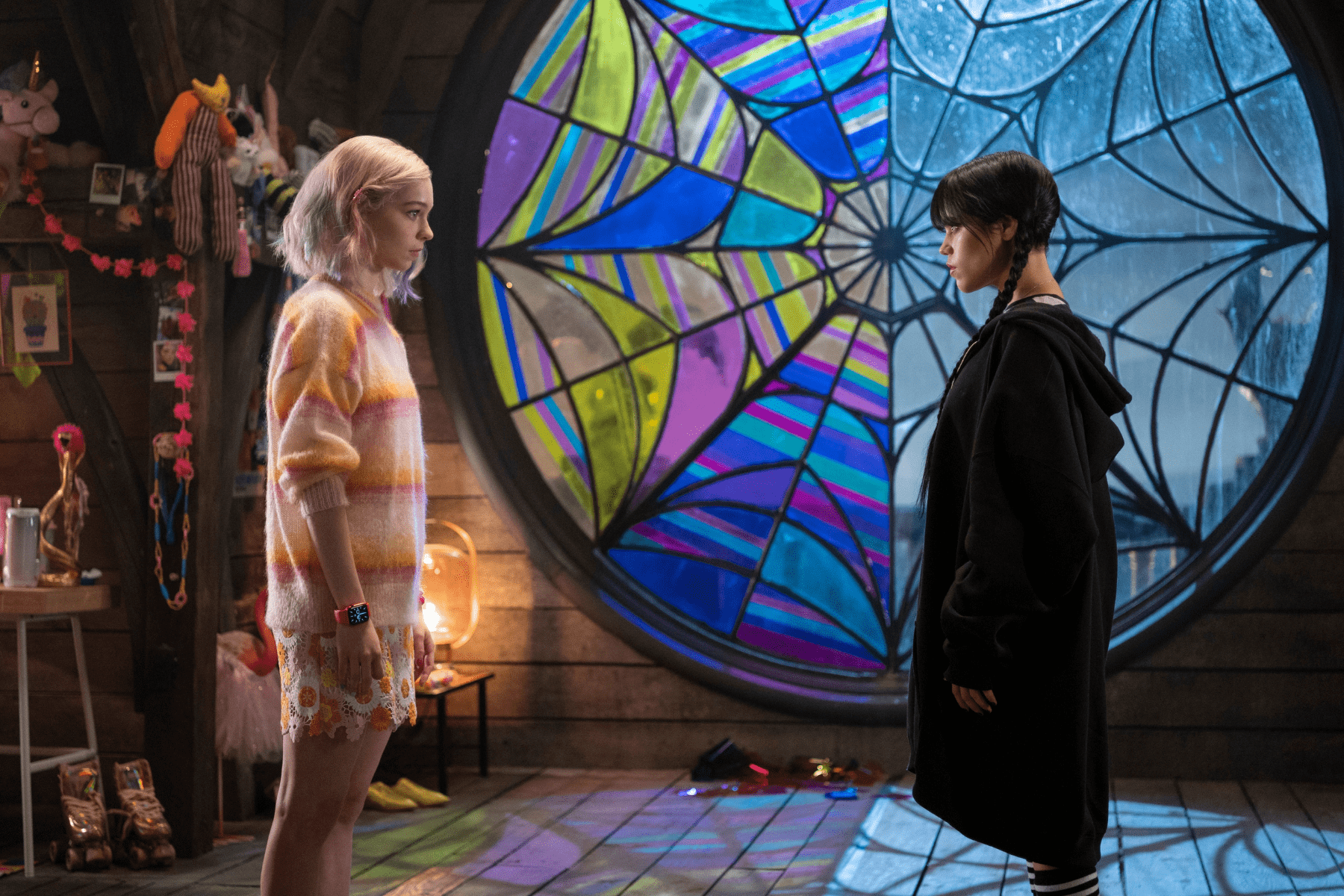 Wednesday is "allergic to colour" and only wears a combination of black and white throughout the series. The production crew made sure that everyone else wore something coloured, turning the monotonous hue into a stand-out shade. Wednesday's first appearance in the series is dressed in a modern homage to her well-known black frock and white collar. 
Photos by Netflix.