Just as how you would exercise the body, your face can benefit from exercising underlying facial muscles to prevent unwanted sagging too.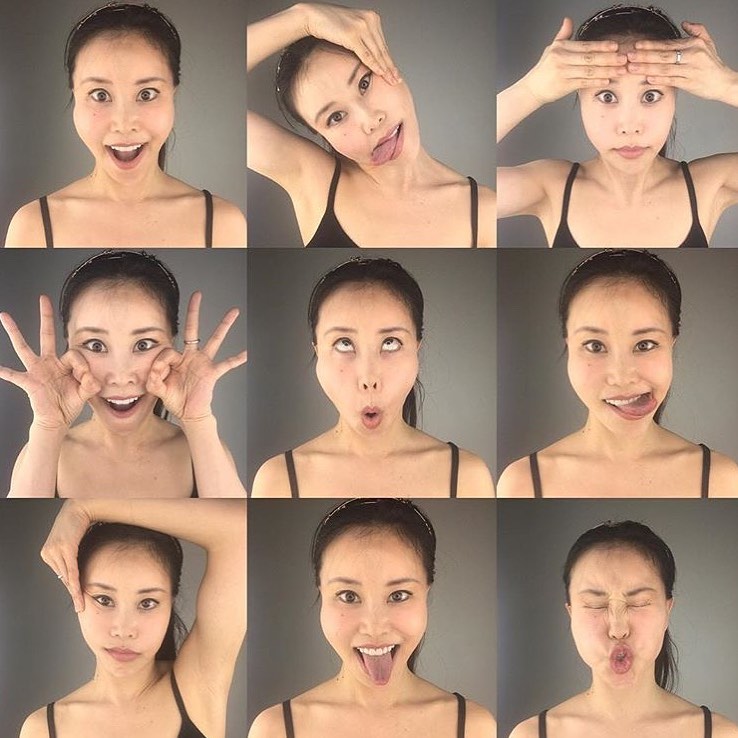 Anti-ageing is a booming industry. Men and women alike are constantly looking for ways to turn back the hands of time, pumping in billions of dollars annually to erase wrinkles, lift sagging skin and smoothen facial lines.
What if we told you that there's a free, at-home remedy that you can practice on the daily for equal, if not better, results, one that's all natural and completely non-invasive?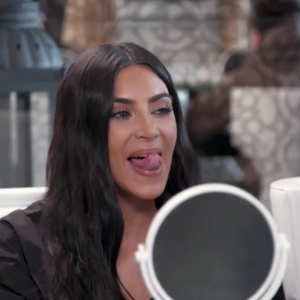 Get acquainted with face yoga, or as the world is calling the 'natural facelift'. Just as how you would exercise the body to tone and trim, your face can benefit from exercising underlying facial muscles to prevent unwanted sagging too.
"Face yoga is a great natural solution to regain your youthful appearance," tells celebrity face yoga trainer Koko Hayashi. "You don't need to alter your face unnaturally and instead use the muscles we have."
Koko's methods are subscribed to by Kim Kardashian herself. If you're curious what face yoga entails, here are the three most basic exercises to get you started.
Facial posture
Like with the body, it is important to start with good posture as the basis of all exercise. Good facial posture begins with the tongue – the biggest muscle on the face. To set your face in good posture, make sure your tongue presses up on the roof of your mouth. Exercise it by sucking on the roof of the mouth 23 hours a day; you will immediately feel your chin, jaw and top of your neck tighten, an exercise that will set precedence for a trimmer lower face in the long run. It's not as tiring as it sounds – make a habit of it and soon you will be unconsciously sucking without effort.
Cheek squat
Preserve youthfulness in the face by keeping you cheeks perky with what Koko calls cheek squats. To work out your cheek muscles, pull your upper lip back to show as many of your upper teeth as possible. Then tuck your lower lip over your lower teeth. You should immediately feel a tightening in your cheek muscles as it clenches to hold your cheeks in that position. Hold it by making two circles with your thumbs and index fingers and count to 12. Relax and repeat 3-4 times. Just as your butt cheeks will feel the burn with a regular squat, so will your facial cheeks. That's a sign that you're doing it right.
Lower eyelid lift
Those concerned about eyebags can counter them with an easy lower eye "lift". It's like squinting, but you move only your lower lids. Try and keep your brows and upper lids as motionless as possible while you "flex' your lower lids to strengthen the muscle. It will take some practise and Koko recommends pressing gently on your inner and outer eye corners with two fingers on each eye to help at the beginning.
These three are the utmost basics to start. Koko has a full comprehensive plan to work and tone all the muscles in the face which she will be hosting in collaboration with Supparetreat in a virtual session on 16 August 2020. It will be a fun online 60 – minute workshop open to both men and women to share the global trend that intentionally isolates and tones your face muscles through simple exercises. By stimulating the blood flow in your face, the circulation can spur the production of collagen tightening and plumping the skin, delaying the appearance of fine lines and wrinkles.
The workshop will be held via Zoom on Sunday 16 August, 2020 at 11:00am Malaysian Time (GMT+8). Supparetreat looks forwardto meeting more women who want to pursue natural beauty for themselves. Register on www.supparetreat.com.
Learn more about Koko and her facial yoga at her official website here.
(Photos: Supparetreat)