Fashion trends come and go, most inspired by vanity, some by novelty. Designer bags will always be a forerunner along with the latest season's shoes, from sneakers to sandals. The past few decades saw an inching in of streetwear and its latest reiteration, "silent streetwear".
Then there's a small niche actually brought about by actual need of the current climate: If we're keeping score, then 2020 is the year of the face mask.
The humble face mask got accelerated from health commodity to sold-out black market status when Covid-19 happened, with prices skyrocketing and people stocking up on it. It divided nations, split humanity, revealed your closest friends and family's true nature.
Whether or not you choose to wear it (please do), there's no debating that the face mask is a necessity today that not only saves lives, but is setting the pace for a new way of life.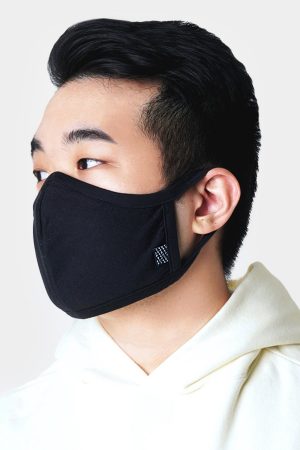 From single use to reuse
As the pandemic continued to wear on and advocacy for mask-wearing became more widespread, it was only a matter of time before the more practical reusable masks came into the picture to replace single use masks. An estimated 10 million masks are binned daily according to a waste expert interviewed by The Star, with figures possibly reaching 15 million a day.
People got resourceful, making them out of old T-shirts and other fabrics, reinforced with N95 filters layered in between materials. Then they got creative with design and cut. UNIQLO was among the first to offer its version of a reusable face mask with its AIRism mask, which sold out promptly. It consists of three thin but efficient layers – a top layer that filters UV rays up to 90% while the other two layers combined to protect from about 99% of all viruses and germs. The masks can be machine washed and are supposed to keep their effectiveness for up to twenty washes. Best of all, the AIRism Mask is supposed to feel just as light and airy as the usual AIRism wear from UNIQLO, banking in on the cooling textile designed to make the hot Japanese summer in a mask a little more bearable.
It was only a matter of time before designers worldwide lent their talents to the equation…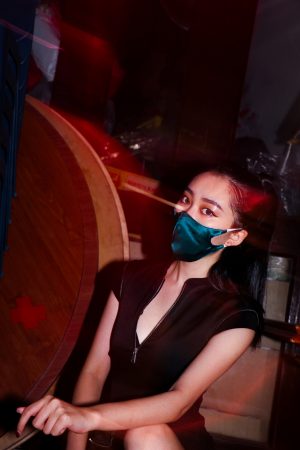 Designer masks for the style-conscious
In Asian cultures, face masks have long been a staple beyond medical needs to protect from environmental stressors, especially among citizens of China and Hong Kong. In Taiwan, face coverings are even deemed fashion pieces as early as twenty years ago. Reusable face masks are a norm, some even designed to suit the tastes of different markets. As the world catches up, spurred on by the virus, the suppliers of stylish masks had to, too. Local designers catered their offerings to their personal styles so even if orders for bespoke suits and custom gowns are down, sales of other items don't have to.
Bridal designer Celest Thoi created a breathtakingly delicate line of face masks using the same lace and tulle as she would in her wedding gowns. Lisa Von Tang continued with her unapologetically edgy designs with silks in vivid colours. The gents were provided for by designers like Bernard Chandran, who injected streamlined masculinity into his range of face masks, as well as Jovian Mandagie, who worked with breathable fabrics made for the comfortable wear in a variety of weather. Whatever your style, there's a face mask designed for you.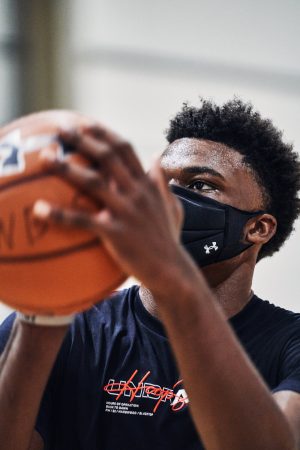 Fitness gets in on it
One of the toughest parts of donning the mask is the breathability, something that can get constricting even for daily wear. The need of fitness enthusiasts and gym rats to wear them while in the proximity of others while pushing their body's limits is the real test of one's will.
Meeting this target group are brands like Under Armour who released its UA SportsMask, a reusable, water-resistant performance face mask designed for maximum breathability by Under Armour's innovation team. This first-of-its-kind mask that was created in record time functions to reduce the spread of respiratory droplets by the wearer. The top of the mask features a moldable nose-bridge to help secure it in place and mitigate airflow to the eyes, helping to prevent glasses from fogging. It can also be washed and dried, making it more eco-friendly than many single-use, disposable options. Under Armour also has a patent pending on its design and construction of the mask.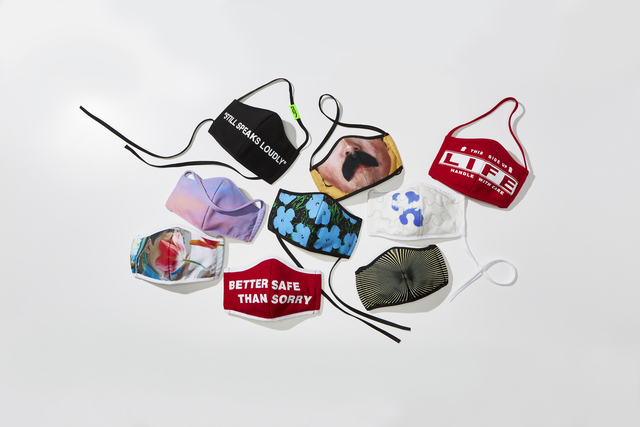 Collectible works of art
Need or want, medical supply or fashion accessory, the face mask will forever be a part of history now as one the most vital supplies of this century. Like with all historical elements, there will be artists and institutions who want to immortalize its effects on humanity. Trust the Museum of Contemporary Art (MOCA) to be the first to take this step.
It has partnered with Adrian Cheng's K11 Group to present limited-production MOCA Masks in Asia Pacific. The MOCA Masks (#MOCAmasks) feature nine designs by globally celebrated artists, including an exclusive creation for K11 by artist Alex Israel which features a sunset palette design mask with a specially designed iconic artist portrait pin. Other designs include a colourful floral design mask by Andy Warhol that echoes the same artwork which is in MOCA's permanent collection,   Yoko Ono's puzzle design "A Piece of Sky", Mark Grotjahn's geometric style pattern and Catherine Opie's "Bo from Being and Having (detail)". For those who love typography, the collection also offers Virgil Abloh's "Still Speaks Loudly", Barbara Kruger's "Better Safe Than Sorry", and Hank Willis Thomas' "Life, Handle with Care".
They are available for pre-order here. Each mask retails at HKD 320 and is available for express delivery to consumers in Asia Pacific.
Fashion has always reflected the culture, growth and, above all, the need of the time. From a need to a norm and an evolution into a style must-have, 2020 is definitely the year of the face mask as the hottest fashion and lifestyle statement piece.