Having a perfectly sculpted face is something we long to achieve, hence our extensive collection of face rollers and gua sha tools. But sometimes our face needs more than just external massages, which is why when we heard of the FOREO Bear, we knew we had to try it out for ourselves. 
The popular Swedish brand FOREO is no stranger to the beauty industry, having launched amazing beauty tools like the LUNA and UFO. As the world's first FDA-cleared medical microcurrent device that comes with an Anti-Shock System, it's easy to understand why the FOREO Bear is such a hit. But before we get into what we think about the device, let us run you through the nitty-gritty of the FOREO Bear. 
What is the FOREO Bear?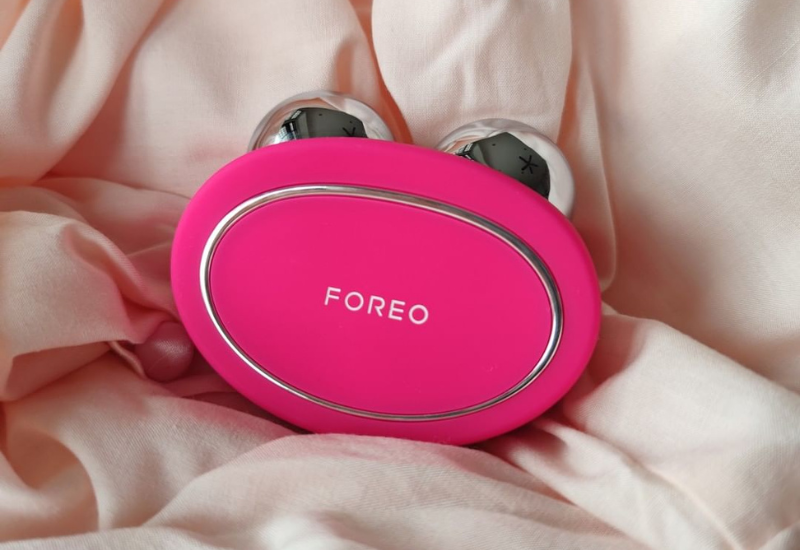 Aptly named FOREO Bear, the device is shaped just like one, with a 'face' and two rounded metal spheres that look like 'ears'. It's a microcurrent device that helps to firm your skin, giving you a sculpted face.
The device is designed to be used at home and the more you use it, the longer your results would last. However, if you need an instant lift for a fancy dinner or gala night, the FOREO Bear can also come in handy. Using it right before you apply your makeup for the night can give your cheekbones and brow that immediate lift. 
How does the device work?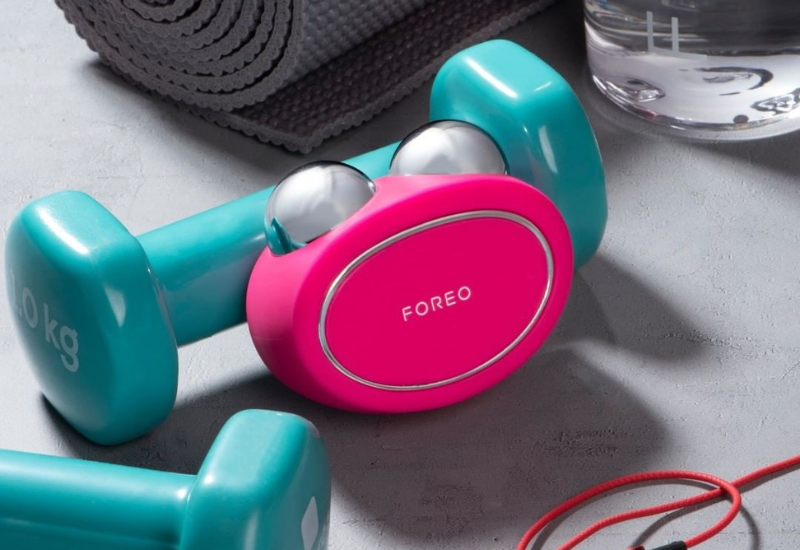 The device highlights two main features which are the microcurrent and T-sonic pulsations. The first delivers a low-voltage electric current to your skin cells, which helps to build muscle and in return tightens the skin. 
The T-sonic pulsations, on the other hand, is FOREO's signature feature that helps to calm your muscles throughout your session. Aside from preventing fine lines and wrinkles, the pulsations will help you feel relaxed every time. 
How should you incorporate it into your skincare routine?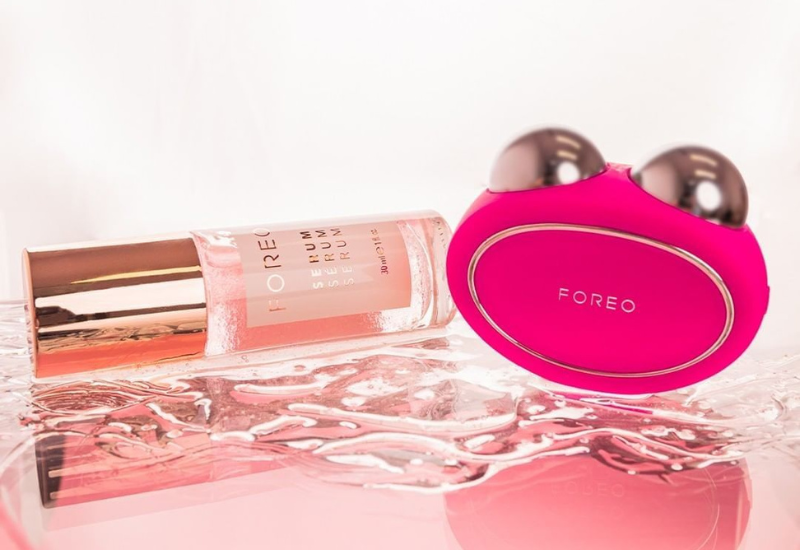 You can use this microcurrent device almost any time throughout the day. But it's recommended that you cleanse your face before using it, so we personally prefer to use it at night. After cleansing, apply the FOREO Serum Serum Serum, which is specifically formulated to be used with its devices. However, you can also use any other gel-based serum of your choice.
Then, you can start using the FOREO Bear on your jawline, below your cheekbones and just below your eyebrows. There's also a video tutorial on FOREO's For You app if you're unsure of where to use it.
What do we think of it?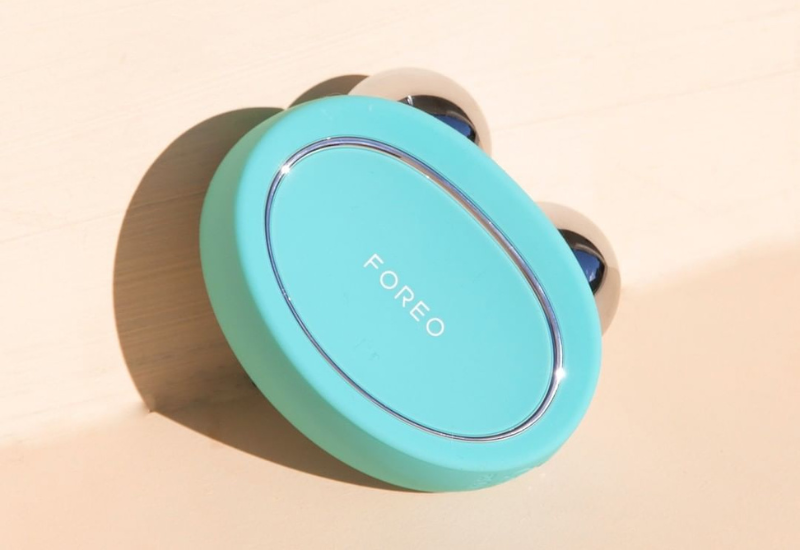 I've been using the FOREO Bear for a while now and it's been a lovely experience. The device is fairly simple to use and clean, and I've seen results, particularly below my cheekbones and jawline. It has easily replaced my contour powder and I'm excited to see the long-term results in the upcoming months.
Find the FOREO Bear at Sephora retail outlets and Sephora.my.
Photos by FOREO.