It's not often that the privilege to spank an Italian supercar comes about for us in the lifestyle media line. But when the call comes, we're not ones to shy away.
In fact, that's exactly what transpired not too long ago when the folks from Ferrari Malaysia extended us an invite to sample Maranello's latest electrifying 'baby' that is the 296 GTB.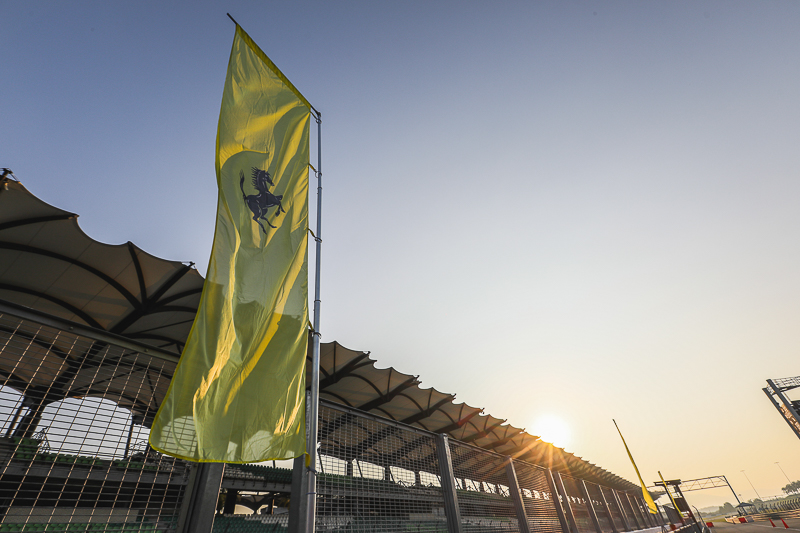 Our day with the 296 GTB came as part of a full-day program tailored especially for both prospects and select press members. With the 5.5 km-long Sepang International Circuit (SIC) locked out specifically for the occasion, we reckon it couldn't be more fitting.
Of course, the star of the day was the 296 GTB which, in all aspects, is a true-blue Ferrari despite the fact that it bore plenty of new-age electrification underneath – it's a plug-in hybrid, and only Ferrari's second after the SF90 slotted above it.
Much of the aforementioned SF90's hybrid performance tech, which in itself is derived from the fabled marque's storied endeavour in Formula 1 racing, is replicated in the 296 GTB, albeit at a smaller scale – no all-wheel-drive (AWD) or V8 heart in this 'baby'.
Nevertheless, judging from the efforts of Ferrari's product specialists and driving instructors explaining at length as to how it all works during a detailed, hour-long briefing before our track driving stint, the marque remains serious with this 'baby' offering's performance.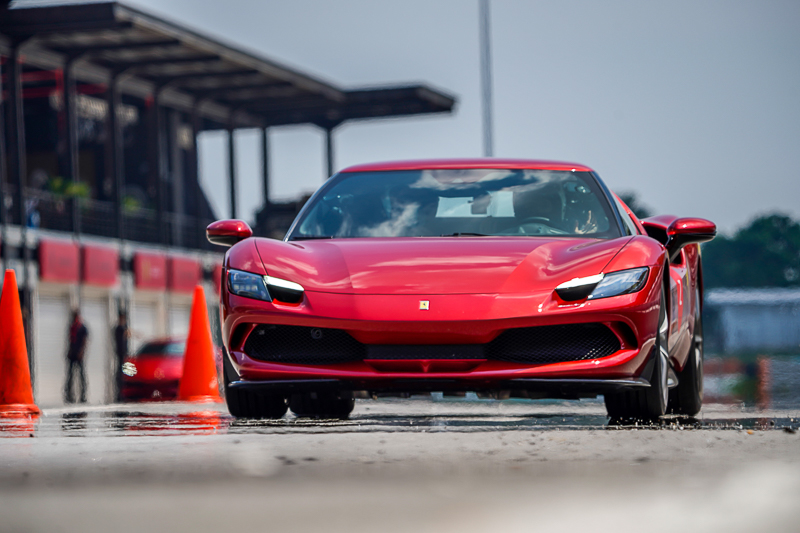 Now, we say 'baby' often simply for the fact that the 296 GTB – as well as its open-top 296 GTS twin – are indeed very small and compact as far as supercars go. Don't let the larger-than-life stance in the images sprawled here fool you indeed as, depending on your size and bulk, things could feel either snug or cramped inside the 296 GTB's cabin.
Under the watchful eyes of a certified instructor seated to our right in the left-hand-drive tester handed to us, we set off to complete the four laps we were given at just a little past noon.
Initially, things felt undramatic, to say the least as we pulled out of the garage and into the pitlane. Much of this whisper-quiet affair stems from the 296 GTB's trick dual electric motors setup with 165 HP (or 123 kW, if you prefer wattage) and 315 NM present, juiced by a 7.45 kWh lithium-ion battery pack.
At full charge, there's up to 25 km of the all-electric drive available and, despite the absent theatrics, things felt rather smooth and sublime, to say the least. As we reached the pitlane exit line and floored the throttle, things took a much different direction.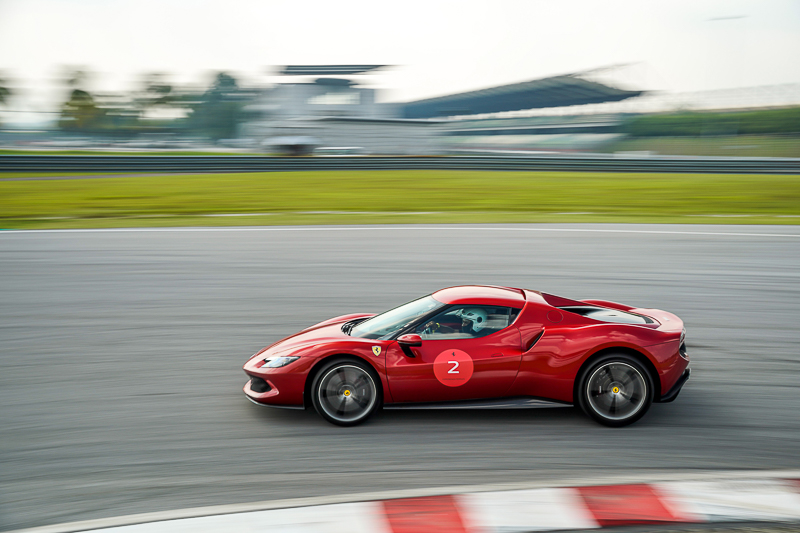 At this point, the 296 GTB's 2.9-litre twin-turbocharged, 120-degree V6 roared to life. This combustion element of the 296 GTB's powertrain brings another 654 HP into the mix. Combined, there's now 819 HP and 740 NM of twist at the mercy of our right foot.
The quick burst in the short 100-metre or so stretch between the pitlane exit and into SIC's Turn 1 is enough to scare any mere mortals. Surely, Ferrari's claims of the 296 GTB at despatching 0-100 KMH in just 2.9 seconds stand undoubted, more evidently so with the way it thrusted us into its plush yet snug and racy leather bucket seats during said feat.
What deserves praise here too is the seamlessness in transitioning from electric to petrol and later both. The same praise also goes to just how perfectly balanced the 296 GTB felt as we traversed through SIC's tight opening turns. Did you expect anything less of a low-slung, mid-engined supercar as such?
What's mind-boggling here besides the rapid speed and pace is the sheer amount of controllability the 296 GTB delivers to anyone behind the wheel. Despite lacking the SF90's AWD traction, the ultra-high levels of aerodynamic grip present allowed us to tackle SIC's Turns 7 and 8 at high speeds with relative ease.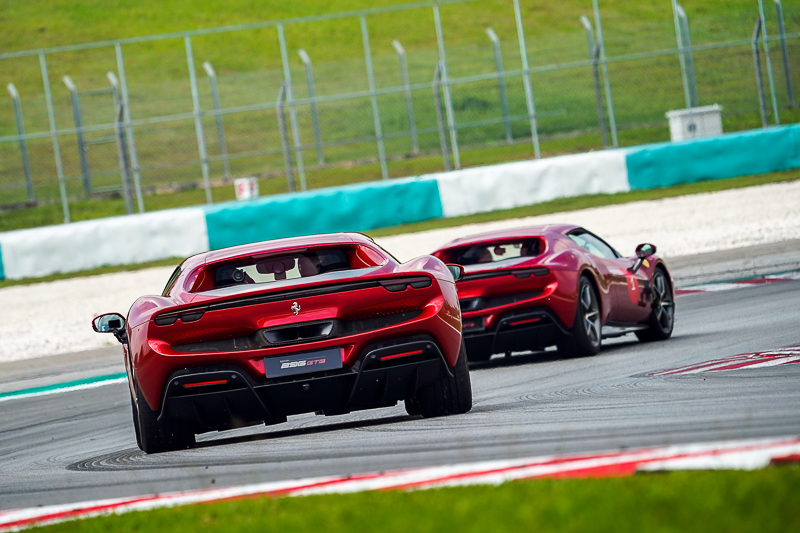 Of course, like any thoroughbred Ferrari sportscar, the way the 296 GTB halts itself on a dime is yet another performance marvel. Much of this stems from the optional carbon ceramic brakes our tester was primed with. Once fully warmed up, decelerating and entering SIC's notoriously technical bits like Turns 9 and 15 became less daunting. 
Mind you, entering said sections requires some level of bravery, especially considering the feat of rapid deceleration required here. But the way said ceramic anchors handle halting the 296 GTB from high triple-digit speeds down to low enough speeds to carry through these corners inspires lots of confidence to say the least.
At this point, what became evident too are the trick electronic wizardries that Ferrari blessed this 296 GTB offering with, much of which again comes derived from its Formula 1 engineering. While there's indeed a lot to mention here, we'll be brief in saying that all of these worked, and they worked well at keeping both us and the 296 GTB in check at all times.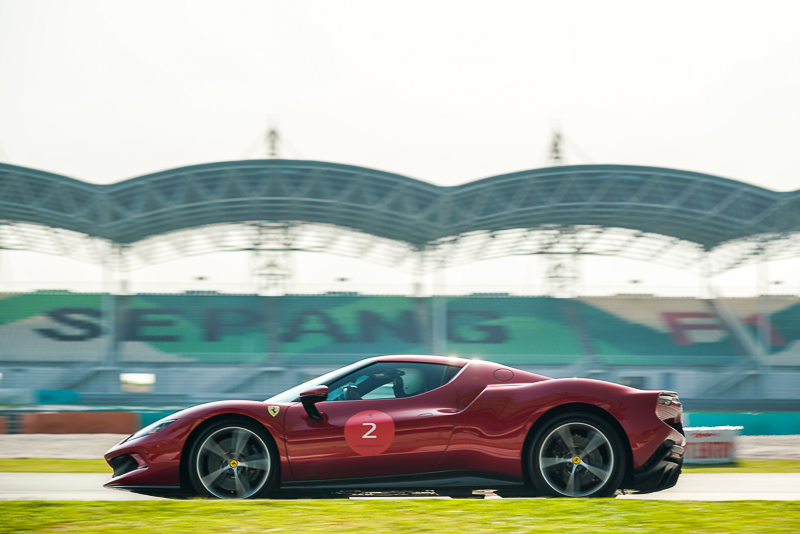 Having soaked everything up in our outlap, the two full laps that followed became somewhat of an adrenaline-fuelled thrill ride. The biggest kick of all? Knowing that we were in full control of said thrill levels, a fact further sweetened by the falsetto-esque high notes sung by the blown petrol-electric mill mentioned sitting just behind the cabin.
Suffice to say, said two laps were something worth savouring. The only letdown here came as we completed our third pass of SIC's iconic start-finish line, at which point our instructor promptly instructed us to take a cool-down lap and retire into the pits.
By the end of our stint, it's easy to grasp why things like the Ferrari 296 GTB exist, and why brands like Ferrari still put up the effort in sating this need for speed put out by its legion of loyal clients with the means, even in this age of green electrification.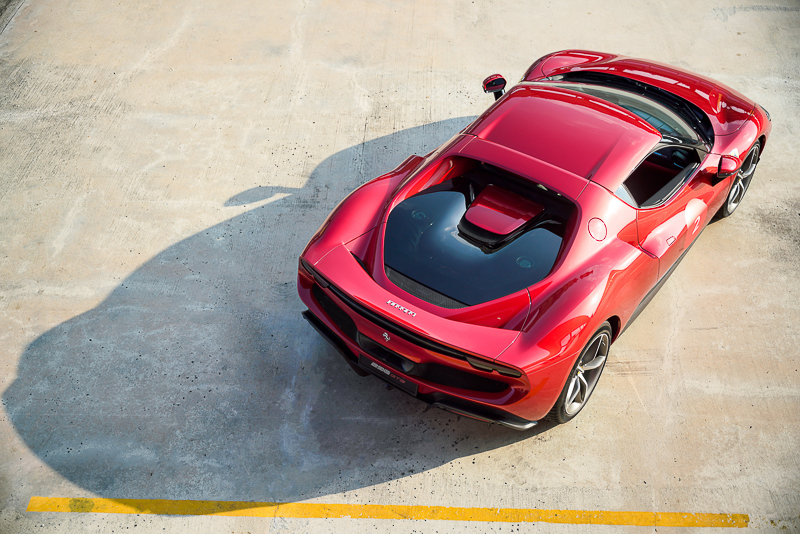 If anything, keen prospects who are sizing up this 'baby' offering will not be disappointed. Surely, Ferrari's newfound performance recipe using both petrol and electric is here to stay, and it will thrill anyone with the means properly before the age of full-electric performance becomes truly accessible.