Hugo Boss is a name that hardly requires introduction. For a majority of its existence it's been a household name that's synonymous with men's suiting. Founded in 1924, the German fashion house is just two years shy of celebrating its 100th anniversary. Within that span of almost a century, much has undoubtedly changed in the world. Has Boss changed with it?
Not quite enough, according to its new CEO Daniel Grieder, hence the launch of a massive rebranding effort unlike anything seen before in the company's history. Streetwear styles, athleisure and casual tailoring now eclipse the classic suits and traditional formalwear that once formed the foundation of the brand.
From its humble beginnings to its newly revamped identity, we track the unexpected evolution of Hugo Boss.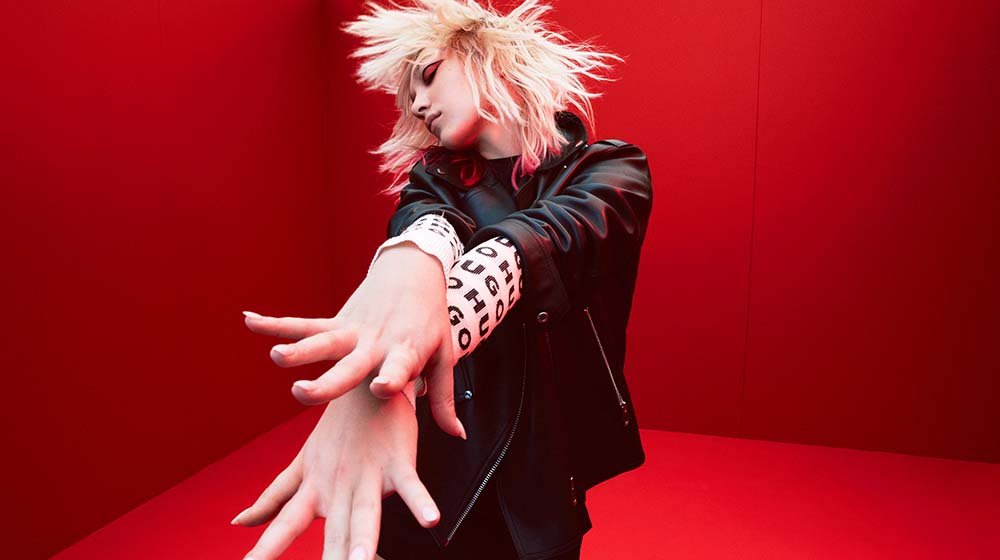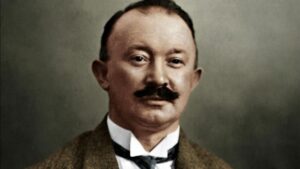 Hugo Ferdinand Boss opened his clothing factory in 1924 in Metzingen, Germany. With a crew of 20 to 30 seamstresses, the business produced a wide range of garments by hand, and later was commissioned by the wartime government to manufacture its uniforms. It was only in the 1950s that the company began making the men's suits that would later become core to its identity.
By the 1960s, Hugo Boss was developing new innovations for standardised production. At a time when good quality suits took painstakingly long to craft, the brand started producing its first off-the-rack suits, laying the groundwork for its future success. When the founder's grandsons Jochen and Uwe Holy took over the business in 1969, it marked the first chapter in a new era of Boss.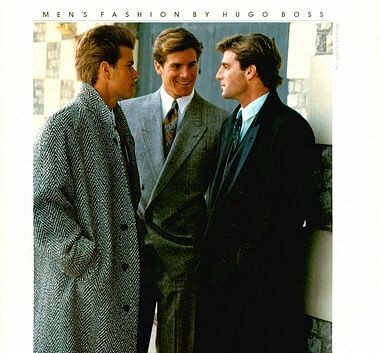 The Boss brand truly made its presence known in the 1970s. The company leaned into the decade's growing interest in men's fashion, creating high-quality men's collections that met the era's modern aesthetics. It was a time when narrow shoulders and single-breasted blazers reigned, and BOSS was at the forefront.
On an international scale, the brand's profile rose with the help of widespread marketing efforts and sponsorships in motorsports, golf, and art. The following decades would see the company add eyewear, fragrances, watches, golf wear and womenswear to its portfolio, though men's suits remained the heart of the business.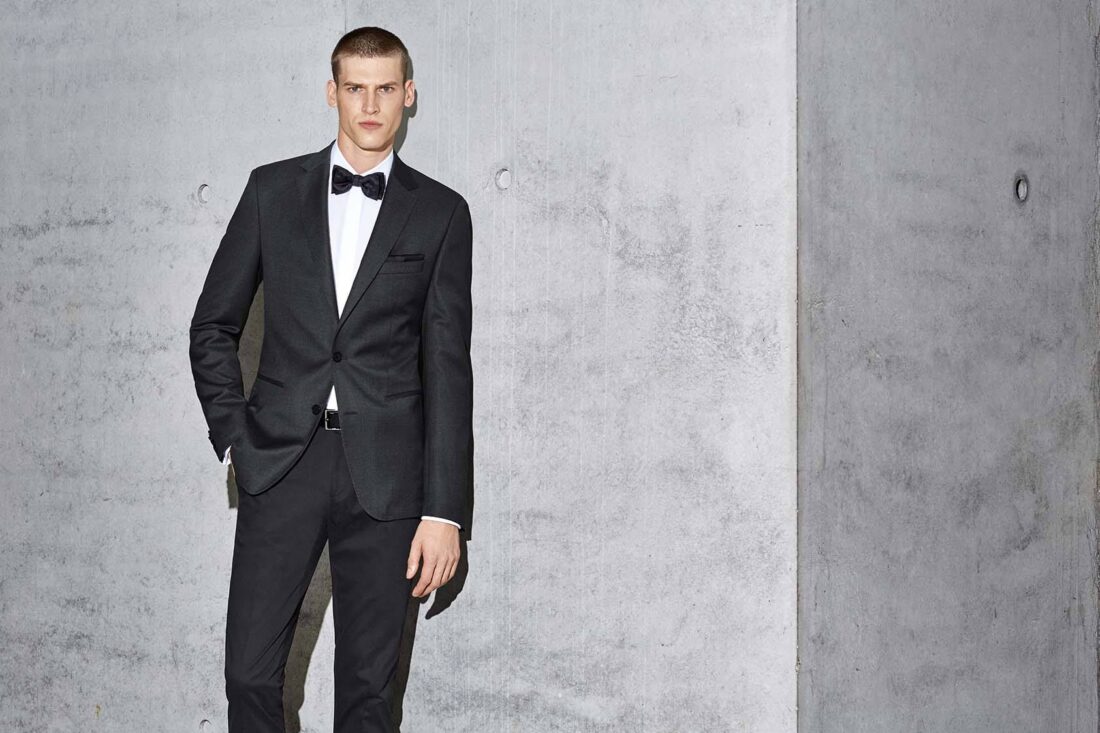 Cut to the mid 2010s – Hugo Boss has more than 300 retail stores worldwide and a plethora of sub-brands ranging from formal business wear to elegant athletic and casual wear for both men and women. CEO Claus-Dietrich Lahrs looked towards elevating the brand further upmarket and investing more into luxury womenswear, notably bringing in designer Jason Wu to head the division. 
The effort didn't quite pay off. After failing to meet growth targets and issuing a profit warning to investors, the brand retreated to where it was most comfortable, the men's suiting category.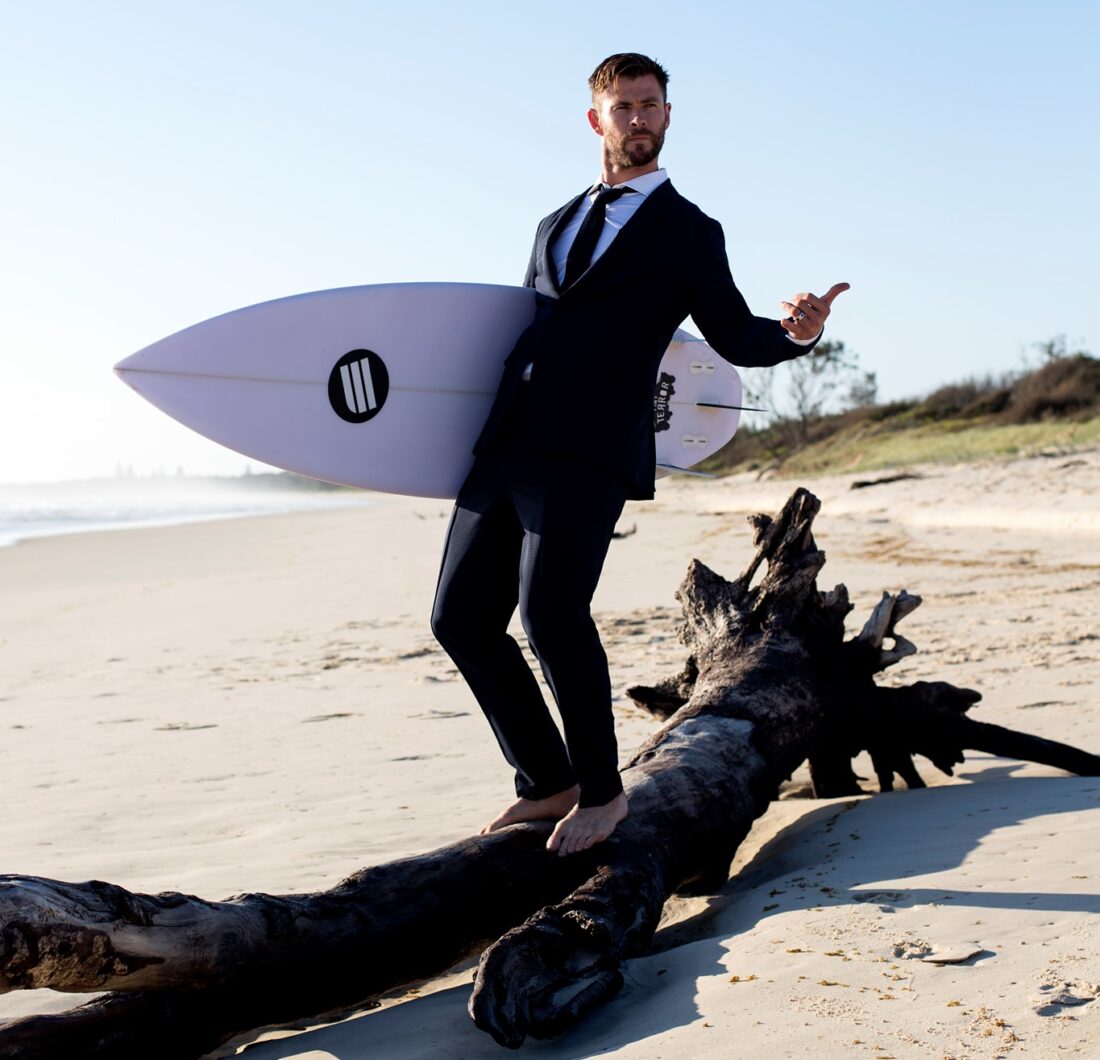 The problem was, the safe bet of sticking to formal and business menswear wouldn't remain that safe for much longer. A wider trend of casualisation was already creeping its way into the public zeitgeist, not to mention the growing impact of streetwear on luxury fashion.
Perhaps a final nail in the coffin was the pandemic, which normalised working from home and brought formal events to a screeching halt. The company's sales fell by 33 percent over the course of 2020. A change was long overdue.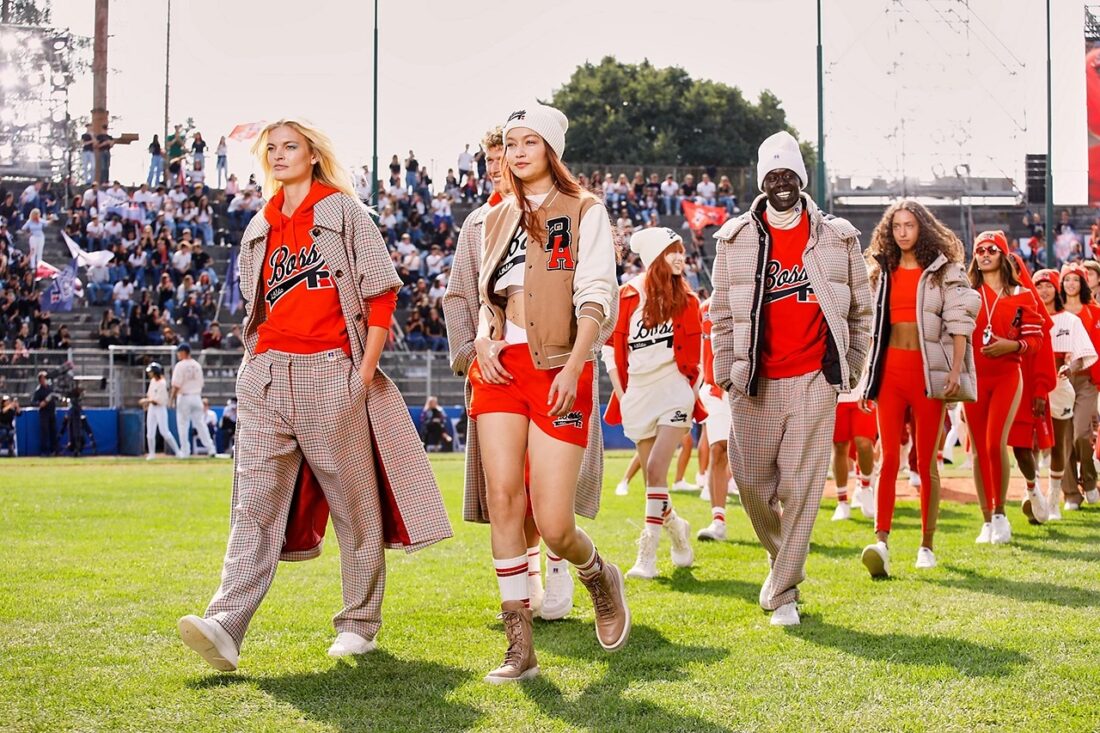 At Milan Fashion Week last September, BOSS showcased its second collaboration with Russell Athletic outdoors in a baseball field instead of a traditional runway. Dressed in varsity jackets and hoodies paired with neutral tailored suits, a co-ed army of models led by Gigi Hadid marched across the space with preppy pride. It might have struck some as atypical, but for BOSS, this was the beginning of the New Formal.
With the arrival of Daniel Grieder as CEO in the middle of 2021 came a five-pillar strategy aimed at dramatically remaking the heritage brand's identity for contemporary times.
Suited to the next generation
In January this year, it was announced that Hugo Boss would be split into two clearly delineated brands, BOSS and HUGO. The former would be aimed at Millennials aged 25 to 40, while the latter would cater to under-25 Gen Z shoppers.
#BeYourOwnBoss read the new BOSS brand's campaign, which was lined with celebrities like Hailey Bieber, Kendall Jenner, Future and Lee Minho. Youthful, punchy, and everything the BOSS of decades past wasn't, the new aesthetic put forth a play of camel, white, and black that was more casual and playful but no less premium in quality.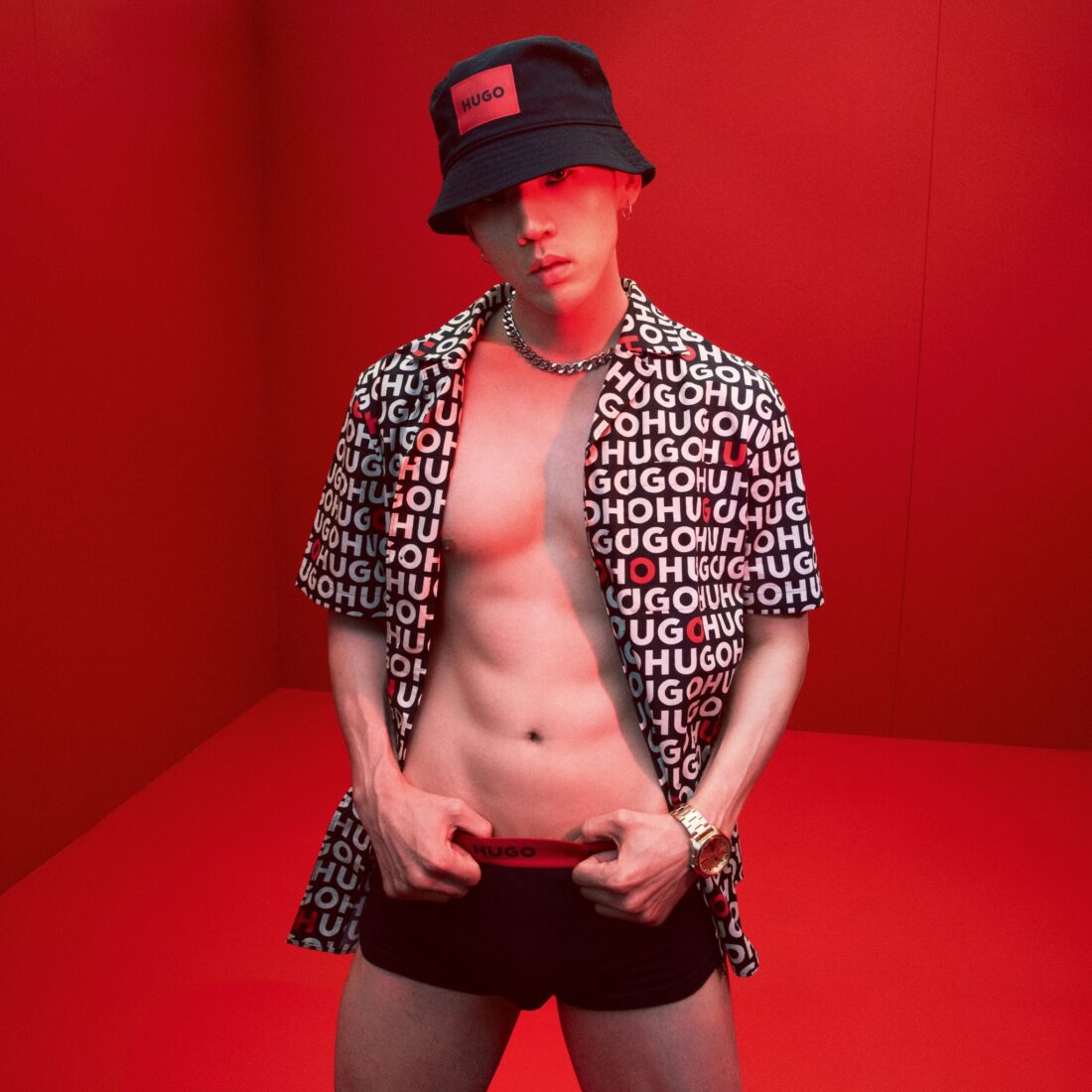 Over at HUGO, an edgier current runs through the streetwear-leaning pieces with logo-covered shirts, baggy denim and bucket hats. Individuality and innovation are the cornerstones of this new frontier, debuting with a campaign called #HowDoYouHugo. A diverse line-up of younger stars like dancer Maddie Ziegler, rapper Big Matthew and South Sudanese model Adut Akech were tapped to bring the revamped brand to life.
The launch seems to be just the start for Grieder, who has his sights set on doubling Hugo Boss' sales to €4 billion by 2025. Judging by the 43 percent increase in sales last quarter compared to the previous year, things are off to a good start.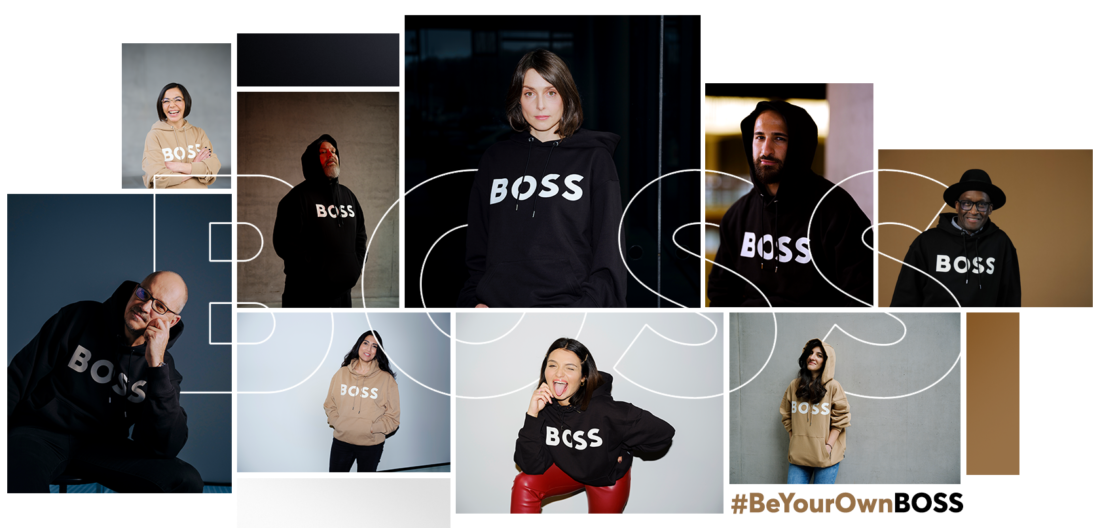 Somewhere during the last decade, the word 'boss' changed in the cultural lexicon. No longer did it just mean the upper floor executive who signed off on your pay check, but rather it became an attitude, an ideal, a state of being. It now could refer to any person who boldly takes control of their own destiny in life.
It seems Hugo Boss is ready to do the same. Armed with a fresh vision and equipped for a new era, the brand is primed to once again show us all who's Boss.