There is no other creature in the animal kingdom that elicits veneration such as the snake. For millennia, mankind has been enamoured with the reptile, known to be a symbol of fertility, wisdom, rebirth, healing and longevity.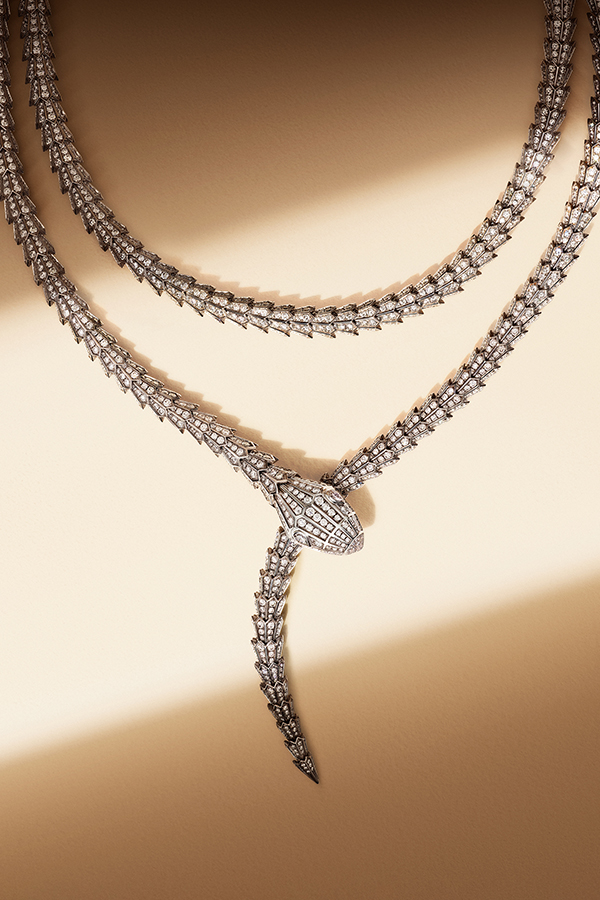 The latter is especially true for the Italian jewellery house Bulgari, where the snake has been its most lucrative muse for the past seven decades. This year, Bulgari will be celebrating 75 years of the Bulgari Serpenti with a series of year-long collaborations with contemporary artists worldwide as a tribute to the Serpenti and its enduring magnetism in the fashion world. 
The Serpenti Factory will see contemporary artists such as Refik Anadol, Davide Quayola, Daniel Rozin, Sougwen Chung and Cate M who have specially developed exclusive artworks dedicated to the Serpenti. To kick off the festivities, an exhibition that is currently open to the public is Serpenti by Refik Anadol at the Thyssen-Bornemisza National Museum in Madrid. 
The immersive art installation highlights the Bulgari Serpenti Infinite Tales campaign, taking visitors through a curated selection of Serpenti creations from the Bulgari Heritage and Historical collections. There is also an AI-developed fragrance, dubbed the Rainforest Serpenti, offering a multi-sensory experience that goes beyond physical displays.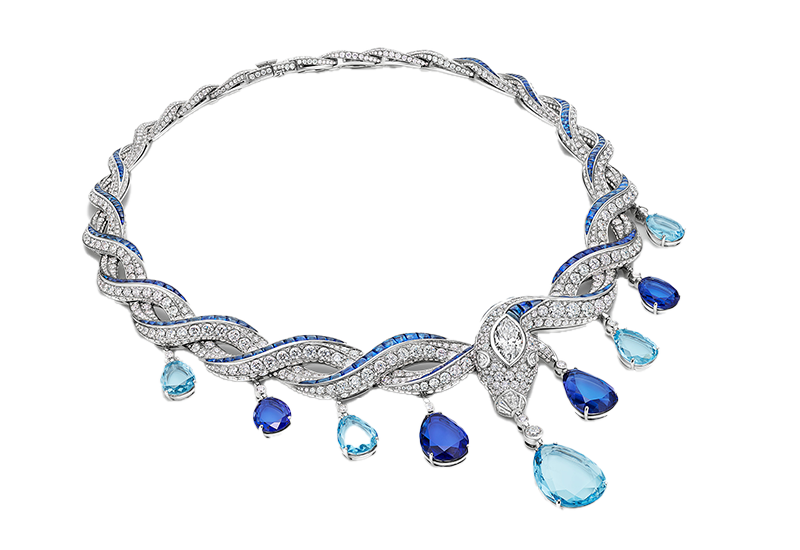 A one-of-a-kind Serpenti High Jewellery necklace with matching earrings, exclusively created for the 75th milestone is also on display. Named after the celestial colours of its tanzanite and aquamarine layout evoking Roman and Spanish skies, the Serpenti Blue Heaven features two intertwined snakes and is a dazzling display of craftsmanship. 
Seven decades on, the Serpenti has certainly evolved since its inception. Its story began in 1948 when the first Serpenti design was presented on the house's Tubogas flexible gold bracelet watch. In the 1950s, the design was refined to feature a more lifelike serpent head. Adorned with glistening precious stones for its eyes and an elusive watch dial placed in its mouth, the Bulgari Serpenti watch was later coined by industry insiders as the "secret watch."
The bewitching design would become world-famous when Elizabeth Taylor was spotted wearing the coiled timepiece on her wrist on the set of Cleopatra in the early 1960s. Fast forward to the present day and the snake remains an enduring symbol of style. 
Pictures courtesy of Bulgari. 
For more information, click here.