It's not uncommon for us to wish for something magical to happen in life – especially so this year. Well, here's some good news to spread the cheer: Estee Lauder is launching a 2020 limited-edition Estee Lauder Disney Princess Collection featuring well-loved princesses and characters from the Disney franchise!
Designed by luxury jewellery designer and storyteller Monica Rich Kosann, the collaboration features a range of holiday collectibles including pressed powder compacts and solid perfumes. These aren't just your usual compacts plastered with photos and scenes off Disney fairytales; all 16 pieces in the collection are crafted in the shape of whimsical elements and dressed up with Swarovski crystals for that enchanting touch.
To top it off, each product is named after an iconic quote associated with the respective Disney princess or fairytale (care to guess: "A Whole New World" and "Mirror Mirror"?). These quotes are either engraved on the inside of each mirror of the metal compacts, or in a secret compartment within the solid perfumes.
Among the pieces include a solid perfume encased in a magical lamp adorned with red gemstones and a flexible gold chain, inspired by Aladdin; as well as a yellow and blue fish most will recognise as Flounder, Ariel's companion in The Little Mermaid.
Take a closer look at the collection in the gallery below: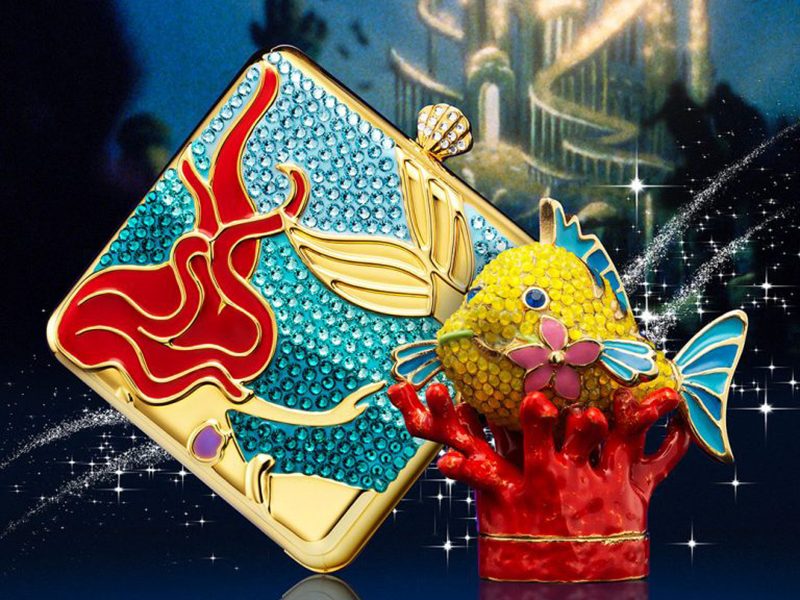 The Little Mermaid
The Little Mermaid
Make A Splash powder compact and Pleasures Under the Sea perfume compact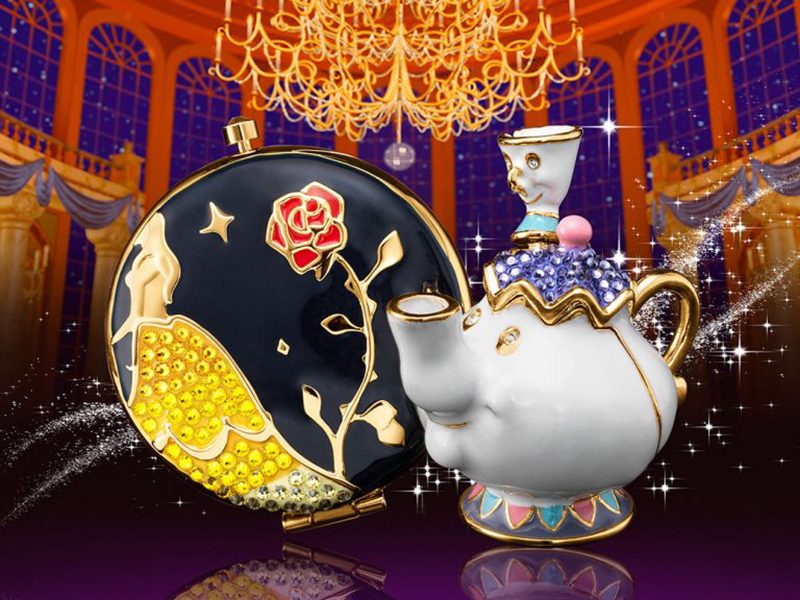 Beauty and the Beast
Beauty and the Beast
Beauty Is Found Within powder compact and Beautiful Belle Better Together perfume compact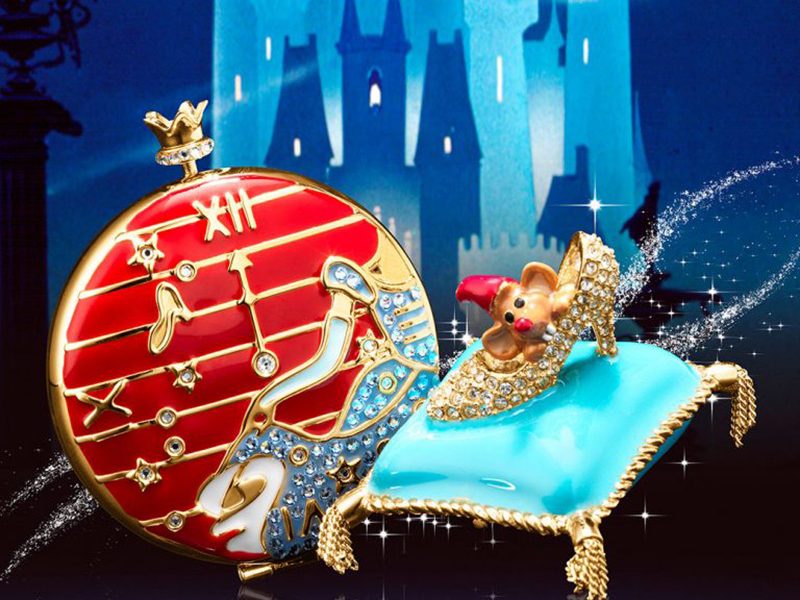 Cinderella
Cinderella
When The Clock Strikes Twelve powder compact and Beautiful A Dream is a Wish Your Heart Makes perfume compact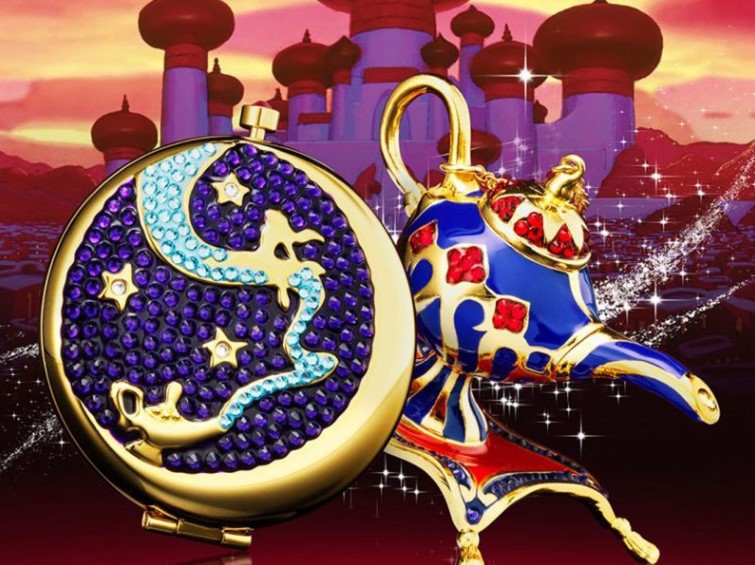 Aladdin (Princess Jasmine)
Aladdin (Princess Jasmine)
A Whole New World powder compact and Beautiful Belle Grant 3 Wishes perfume compact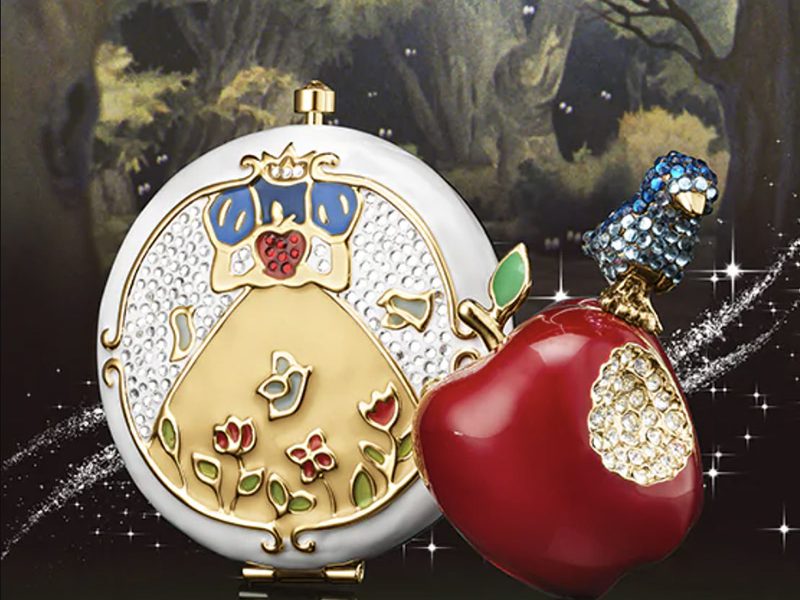 Snow White
Snow White
Mirror Mirror powder compact and Beautiful Just One Bite perfume compact
Princess and the Frog
Princess and the Frog
Dreams Come True powder compact and Beautiful Belle Light The Way To Your Dreams perfume compact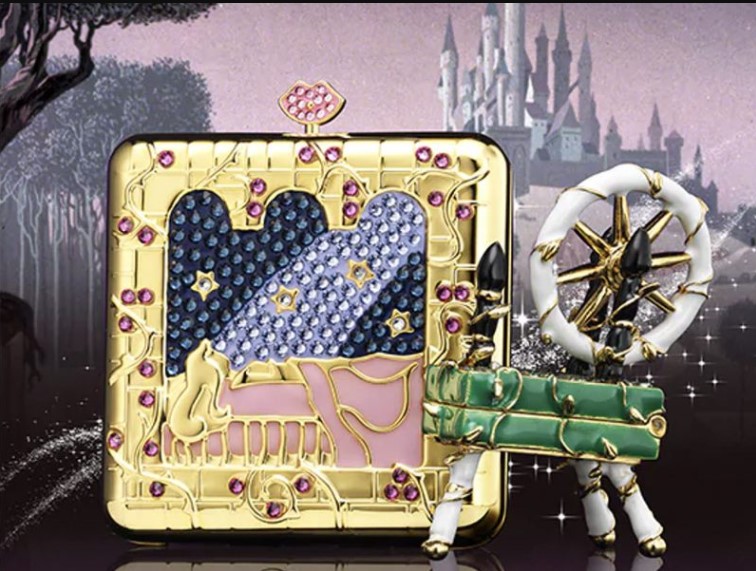 Sleeping Beauty
Sleeping Beauty
Once Upon A Dream powder compact and Beautiful True Love's Kiss perfume compact
(swipe left for more photos)
Alas – there's no word yet on whether these will be available in Malaysia, although 5 of the metal compact cases and 3 of the solid perfumes have arrived in Singapore. We don't know about you, but we're willing to trade a true love's kiss for one of these… any takers, neighbours?
Shop the Estée Lauder x Disney Collection exclusively at Estée Lauder ION Orchard Singapore or via the Estée Lauder Concierge Service WhatsApp +65 9641 379.
Photos: Estee Lauder