Whether you call it a man cave or a den – the function remains the same. They both serve as a sort of at-home retreat for the man of the house that's been 100% designed according to his taste, hobbies, and rules. This is especially if you're a man who no longer lives in his own bachelor pad, and would like to have your own space to enjoy some quiet time, house your favourite keepsakes and collectibles, or even host a rowdy boys' night.
The man cave is typically located in the basement area of the home, or in a small room that has been specially allocated to transform into the alpha male's den. While the colour scheme and décor is purely based on a man's preferences, we're nailing down some of the most essential elements one might need to build the ultimate man cave.
A chair for work and play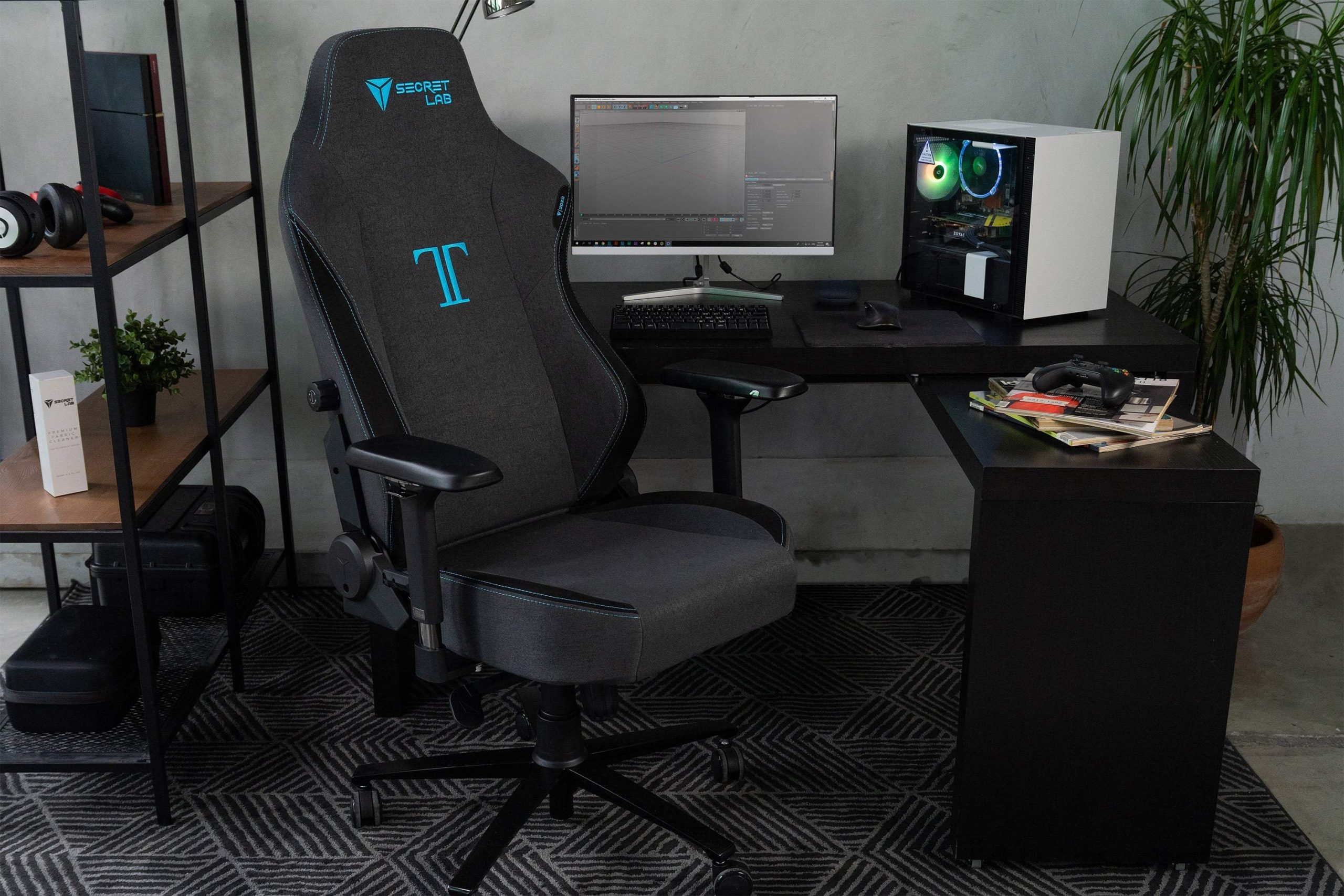 Whether you're using for work or intense gaming sessions, this Secretlab TITAN chair's got your back (literally). It's fitted with PRIME™ 2.0 PU Leather and Cold-Cure Foam Mix to offers pure, plush comfort, while the Integrated Adjustable Lumbar Support and adjustable 4D armrests provides the best support for your arms, wrists, and back. W my.secretlab.co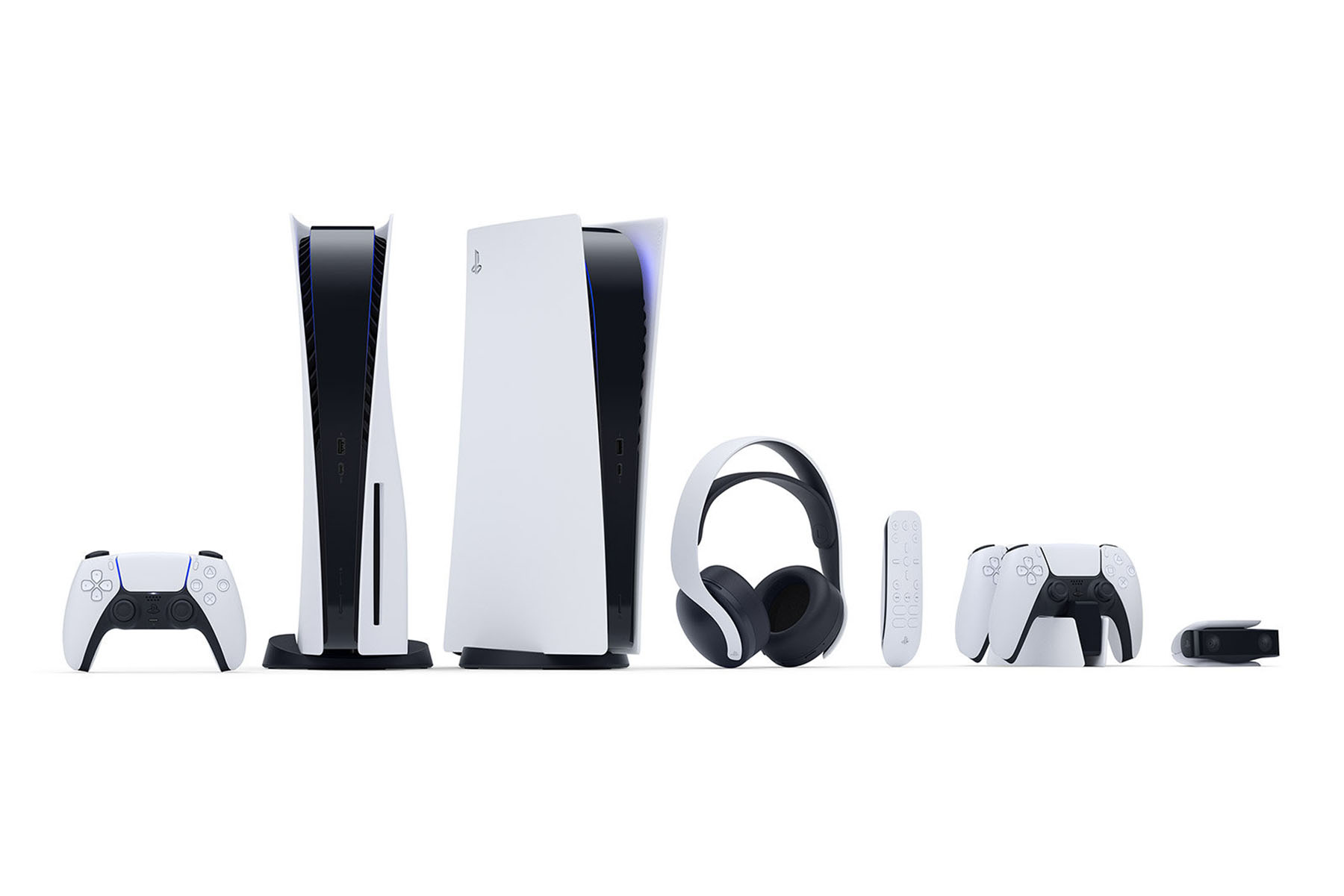 Who said gaming was just for kids? Level up your man cave by equipping it with the latest gaming tech this year has to offer. How about the brand new Sony PS5 that everyone can't stop talking about? Think about the MC Zen 2-based CPU with 8 cores at 3.5GHz, 8K graphics support, 3D audio, and SSD storage. You can also equip the PS5 with some new accessories such as a HD camera, a pulse 3D wireless headset and a media remote. Find out more about the PS5 here. W playstation.com
More of a Microsoft fan? This might interest you then: Meet the next-gen Microsoft Xbox Series X.
The Bang & Olufsen Beolab 90 is the speaker you want if you're looking for a truly sensational and adaptive listening experience. With Beam Width Control and Beam Direction Control, you're given tailored and precise sound delivery depending on your room size and situation. It's also equipped with Active Room Compensation which helps to make up for the acoustic impact that your furniture and speak placement may have on your listening experience. W bang-olufsen.com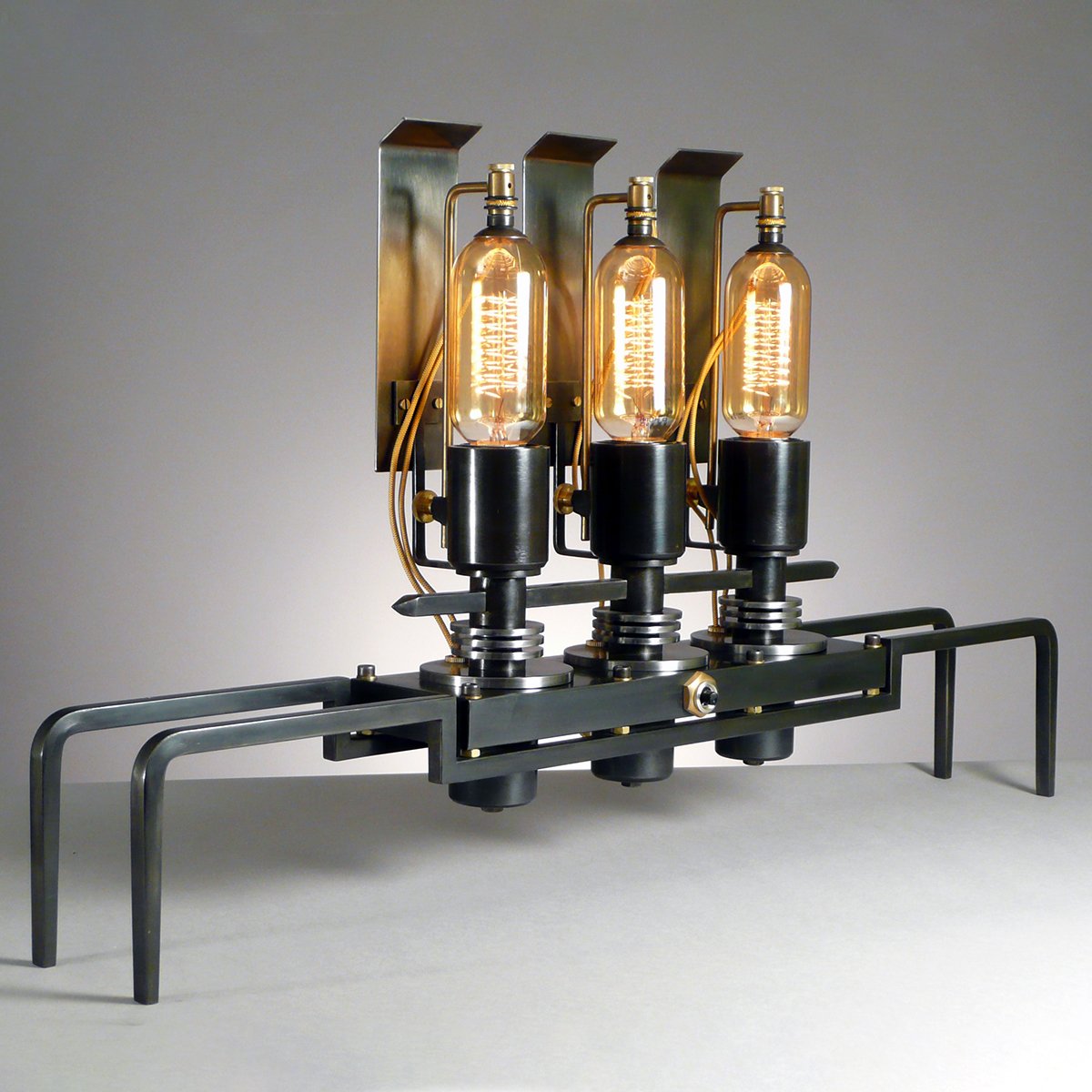 Want something that stands out while still serving some kind of use? Then you'll want to look into the MB&F Machine Light No.05. Designed by Frank Buchwald, this series of majestic lamps are crafted entirely by hand, and feature an industrial, alien-like appearance that will add a touch of genius creativity to your space. W shop.madgallery.ch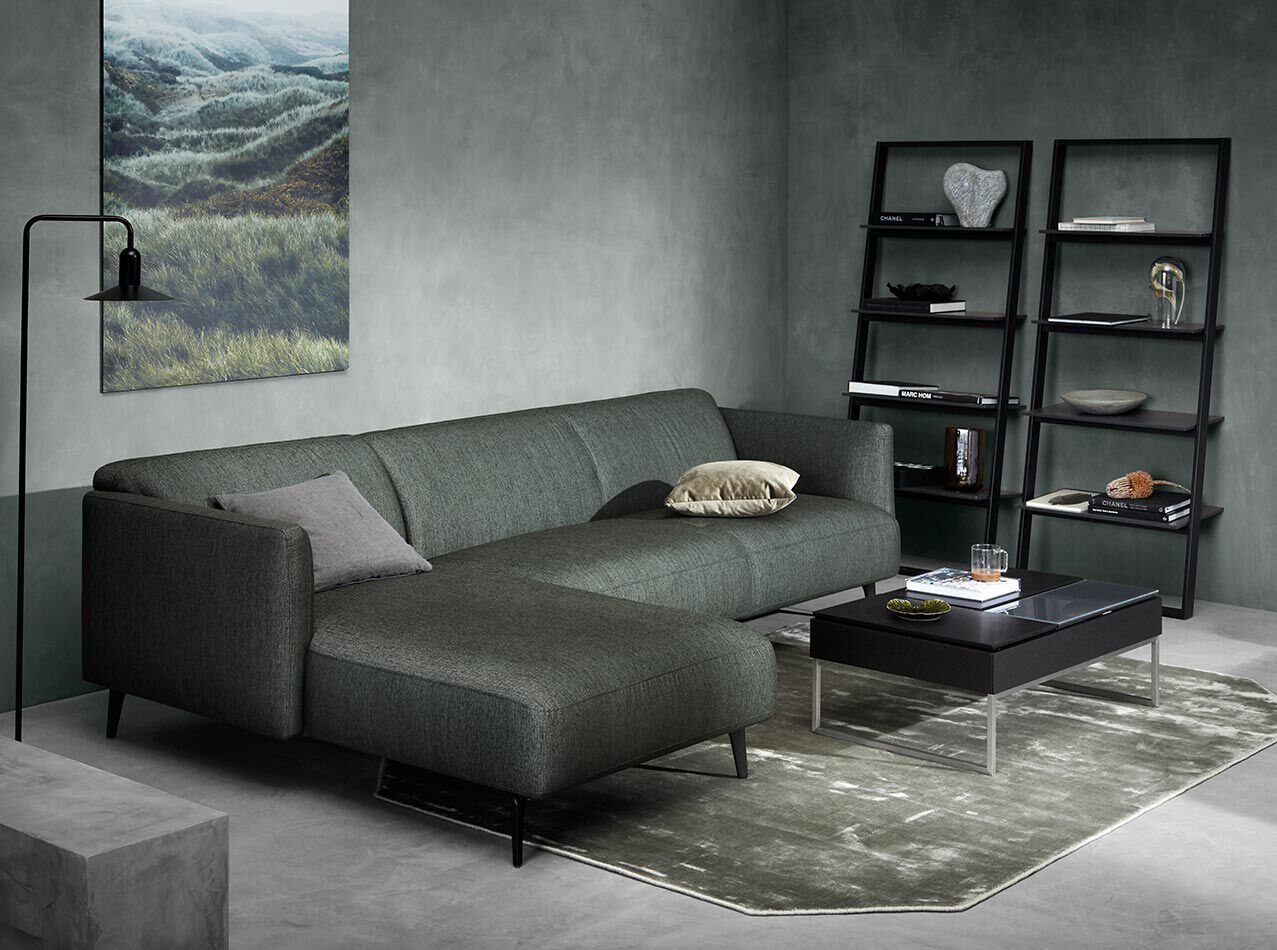 Perfect for moments of relaxation, the Modena sofa by Bo Concept also comes with a lounging unit for times when you need to sneak in a nap. Its simplistic and elegant design easily blends into most styles, and is available in a variety of colours and materials to personalise your chaise lounge. W boconcept.com
Step up your TV game by playing with the Samsung 43'' The Sero QLED 4K Smart Lifestyle TV, which features a Mobile Optimised Screen that mirrors your smartphone whether you're in portrait or landscape mode. This allows you to enjoy your mobile content on a larger screen, without having to fuss with borders. You can also use the TV's mobility wheels to save space in your man cave, or move it wherever you wish for convenient viewing. W samsung.com
For elevated old-school gaming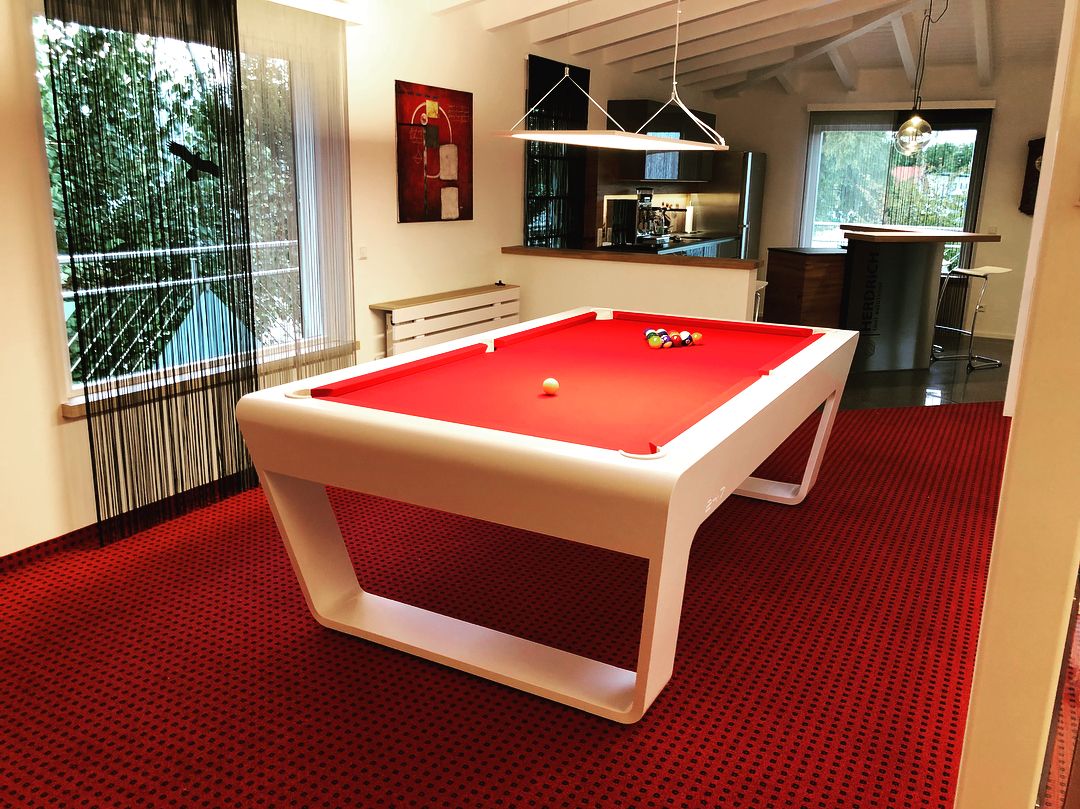 Recreate the pub life in your own personal space by adding this contemporary pool table to your den. Designed by the Austrian Porsche Design Studio, the 247 billiards table sports a clean and dynamic look that can complement most interior décor. It's crafted using the finest materials such as plush calf leather and state-of-the-art CNC technology. It's time to go premium on this old-school game. W 247billiards.com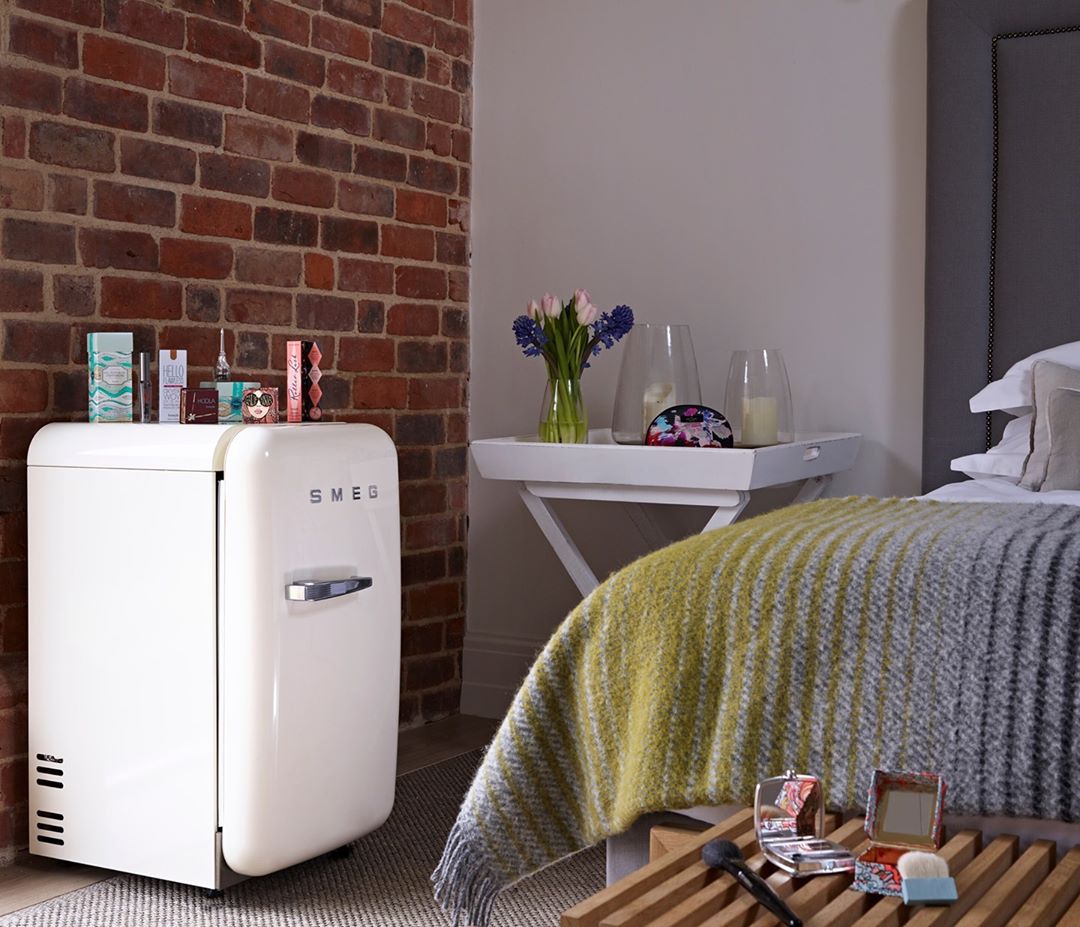 Boys' night isn't boys' night without cracking a few cold ones – especially when playing poker or hollering at the top of your lungs over a football game. Keep your drinks cool and snacks fresh with this Smeg FAB5 mini fridge, which not only comes with a sufficient 34-litre storage capacity, its overall size allows it to be fitted almost anywhere in your den to equip even the smallest spaces. W frnshx.com
Featured image: Getty
Product images courtesy of the respective brands.