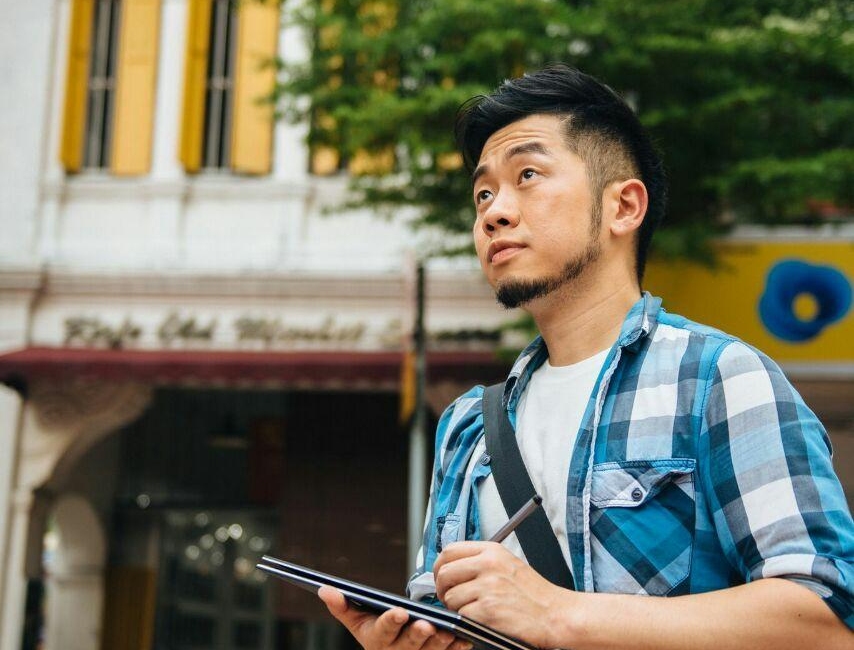 You may know him as the most hardworking security guard ever, or for his collaborations with local personalities such as Jin Lim, but Ernest Ng has always been a comic artist at heart even prior to his involvement on YouTube.
"At the time, I was still working full-time at a broadcasting company," he says. "I was drawing comics after working hours daily and only did the YouTube stuff on weekends. Only when I quit my full-time job to pursue my comic career did I realise I had more time on my hands. So I eventually became quite regular in doing YouTube, which became a full-time thing as well."
His passion for comics and aspiration to create his own began at a young age, having been introduced to the world of comics by his late grandmother – who was an avid collector of the Hong Kong Old Master Q (Lao Fu Zi) comics. At the tender age of five years old, he drew his very first comic strip, inspired by a certain American cartoon.
"It was a comic about Scooby-Doo and the gang catching a guy who was pretending to be a ghost at an abandoned theme park," Ernest tells. "Since then, I have never stopped drawing comics and during my school days, I always drew comics in my school's Buku Latihan, some of which I still keep to this very day."
During his early days, Ernest's art style was heavily influenced by '90s Saturday morning cartoons such as Dexter's Laboratory and The Powerpuff Girls. As his art grew and evolved, so did the style – now more inspired by Japanese manga and their storytelling tropes.
"These days I tend to learn heavily towards the Japanese manga art style, but I still retain some of my older art styles so I still retain some familiarity in my artwork and people can still recognise me. It's a bit of a mix of both '90s Western cartoons and manga."
Finding a lighter side to the pandemic
From quick comic strips on pop culture and today's social issues, to his Bro, Don't Like That La Bro comic books, it only seemed natural that Ernest would come up with a webcomic about Malaysia's battle with the Covid-19 pandemic.
"Before the pandemic hit, I actually drew a comic about the political turmoil happening in our country, and I thought it was going to be a one-off thing," Ernest shares. "But as drama kept coming week after week, and with the pandemic hitting our shores in a big way, the comic just evolved into a series."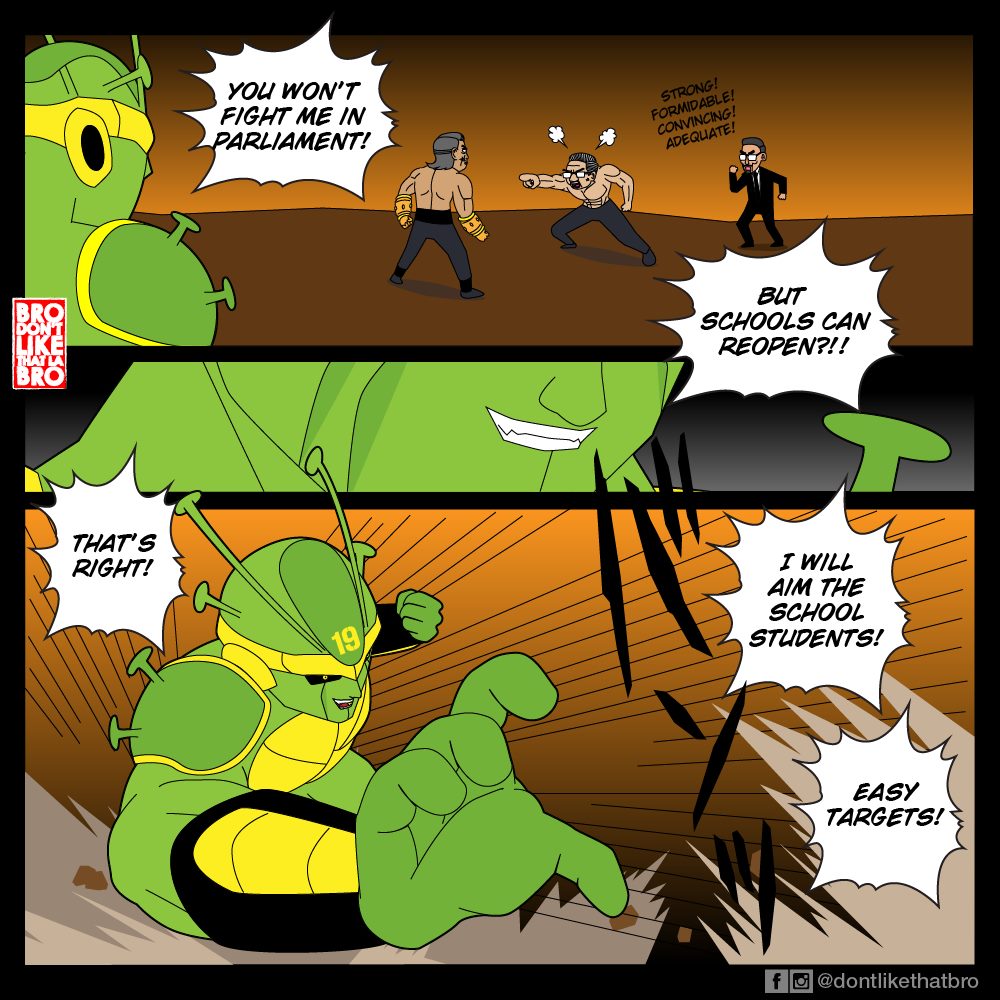 Aptly titled If Malaysia Was an Anime: Covidball Z, manga and anime fans will find influences from popular manga and anime such as Dragon Ball Z, One Punch Man, and Naruto. The deadly virus is reimagined as a terrifying green alien, while local politicians and public figures also take on a more heroic, muscular look. Covidball Z was an immediate hit with the locals, who were in dire need of some light and humour during such trying times.
"I feel happy that a lot of Malaysians enjoy the Covidball Z series," Ernest expresses. "Initially I didn't think it would relate to so many people but when I receive messages fro readers saying how my comics made them laugh during such depressing times, it made me glad that my comics actually made someone's day better."
What goes into an Ernest Ng comic?
"Usually, I will list out all the trending topics that has occurred throughout the week, then I plan how each of these topics flow into each other in the storyline," Ernest shares, describing his comic-drawing process.
Bigger or more trendy topics often become the focus of the story, while smaller happenings get translated into cameos or side gags. After finalising the story flow, Ernest proceeds to plan the panels and dialogue, before finally going in with sketching, inking, and colouring.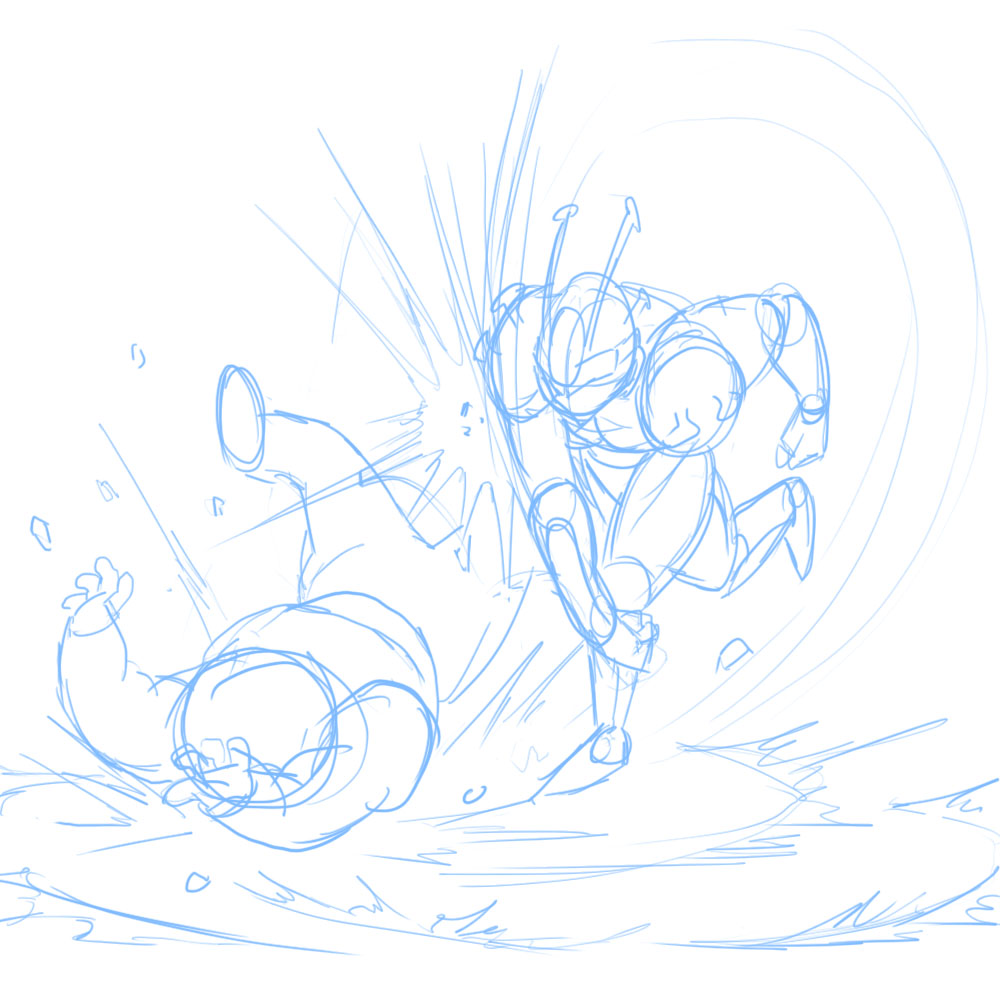 Some may see it as simply "drawing", Ernest's approach of using current trends as a driving force in his comics brings its own set of challenges, considering how fast the news changes, and how one can jump from one hype to another.
"Sometimes, when I already have my story locked down or have already begun sketching, inking, or colouring – another new trending topic might just pop out of nowhere, and I have to redo some parts of the comic again in order to fit the new topic in so they flow well together," he explains.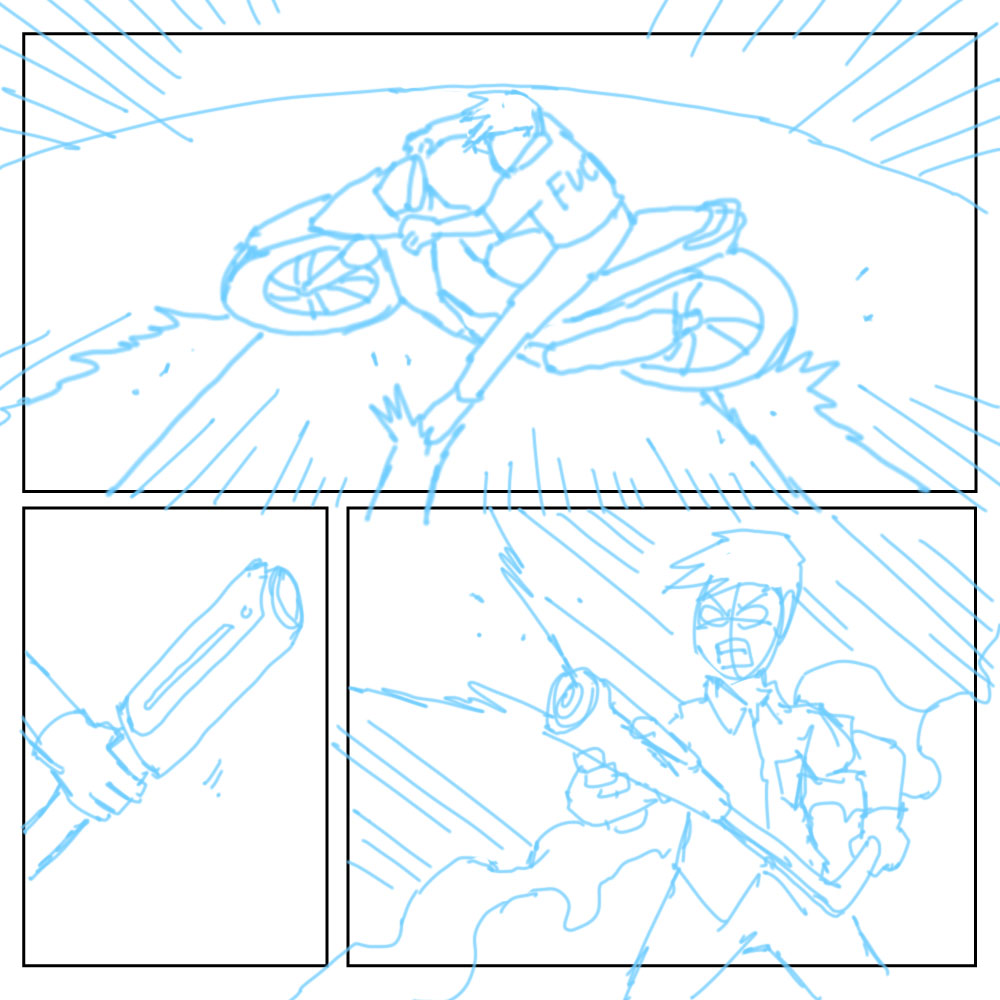 And for those who think that drawing is leisurely passion, like any other profession, it takes a certain amount of mental and physical strength to get the job done.
"The ideation and scripting part is the most mentally draining, while the inking and colouring is physically exhausting," he adds. "Sometimes a whole day can pass by and I have only managed to ink and colour one page."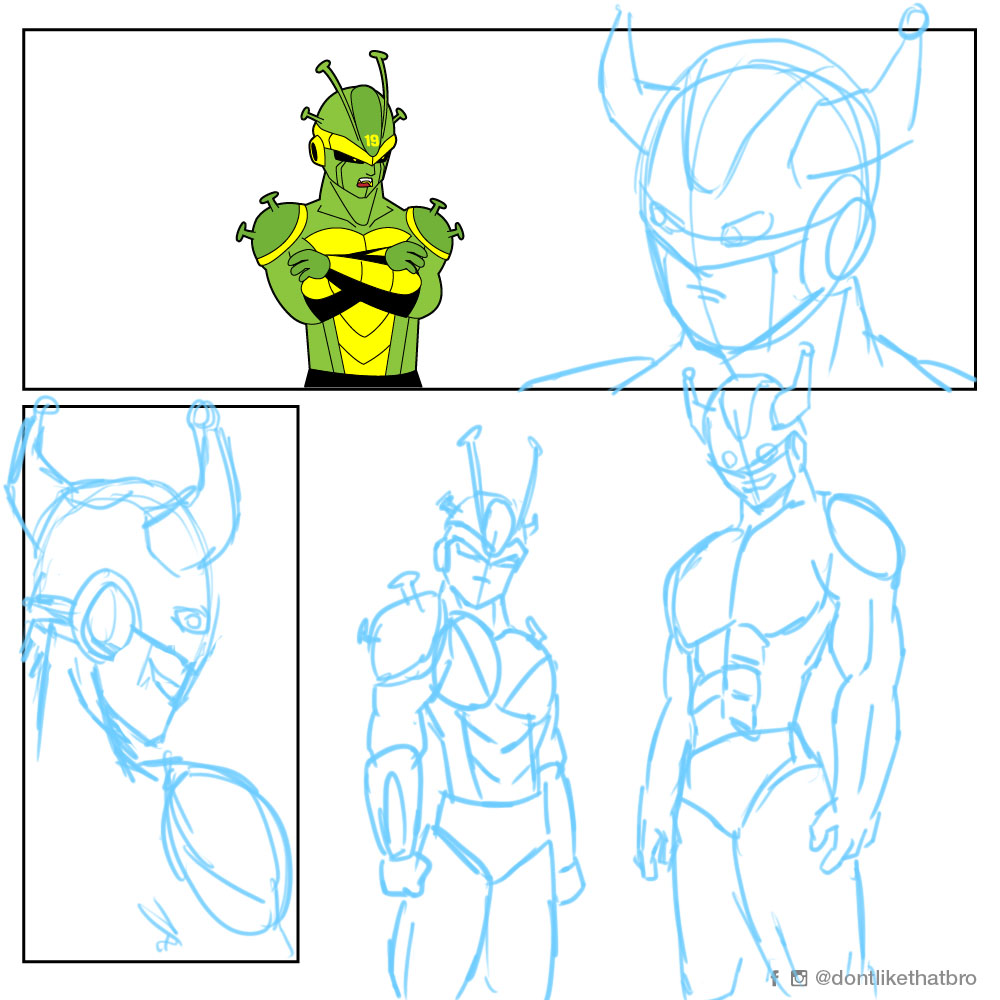 Moving forward amidst a decline
Like the rest of us, Ernest shares the same frustration and lethargy towards the current state of the nation. With the implementation and extension of lockdown until an indefinite date, rising suicide cases, as well as heightened desperation from families and businesses, the country is barely holding itself together.
"It's frustrating to see how the pandemic is being handled, considering that we've been mostly indoors for more than a year," he tells. "I felt that all that effort has gone to waste. At one point we did look like we were winning, but people just got complacent, greedy, and impatient – which brings us all back to square one."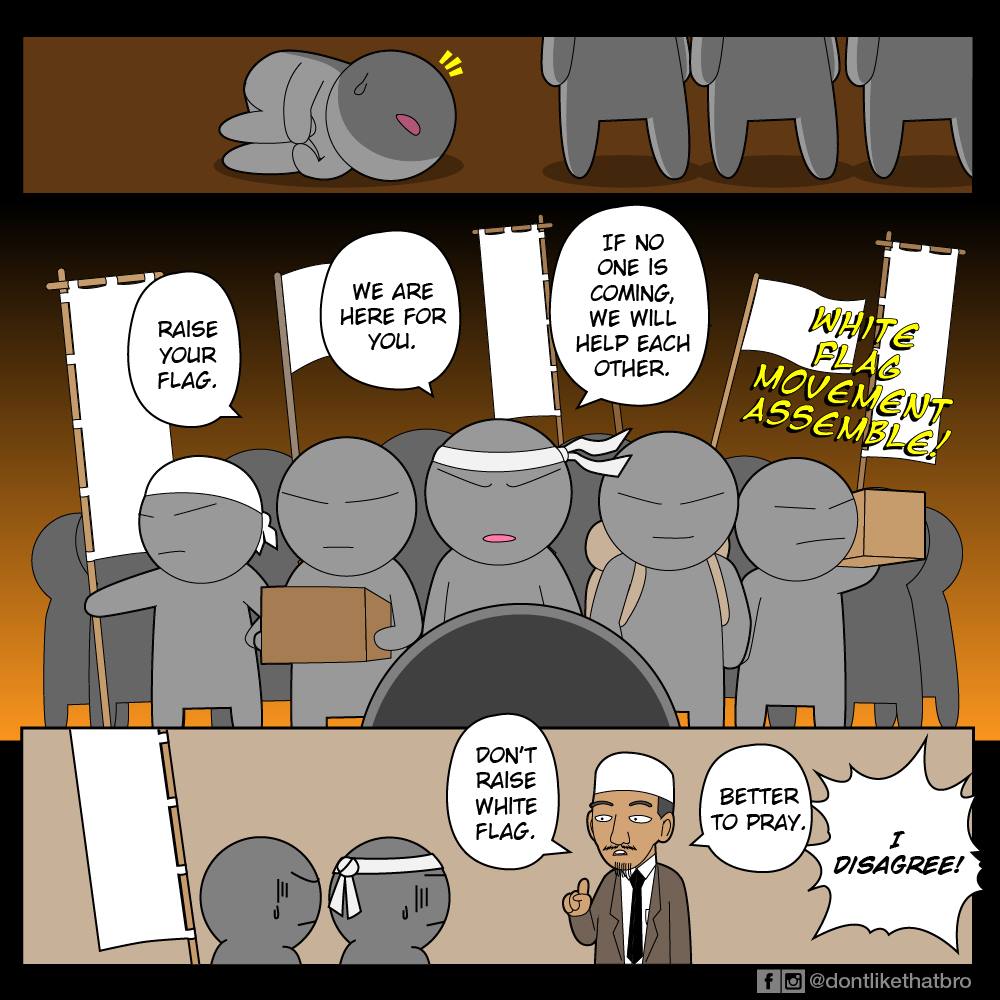 Despite the uncertain end to the country's state of distress, what does this mean for the Covidball Z series? Given its success, it will be some time before Ernest fleshes out a new series. Fans and readers have reached out to him asking if the webcomic will be turned into an animated series, which, if Ernest is able to get sufficient funding and a proper team together, "sounds like a fun project to do."
"It's very strange to be working on a series that even I myself don't know the ending to it," he expresses. "I feel like we are all playing a real life 'choose your own adventure' game."
If you have yet to follow the Covidball Z series and the rest of Ernest Ng's comics, stay tuned to Bro, don't like that la, bro on Facebook and Instagram.
Photos: Ernest Ng