Taylor Swift kicked off her highly anticipated tour on March 17 and 18 wearing, not one but five custom couture capsules, designed by none other than the luxury Italian designer, Roberto Cavalli Atelier. 
Music has always been associated with Roberto Cavalli's opulence and flare, and this has blossomed into a continual and enduring partnership throughout the years. According to the brand's Creative Director Fausto Puglisi, music is his greatest motivator since it allows him to break into new territory.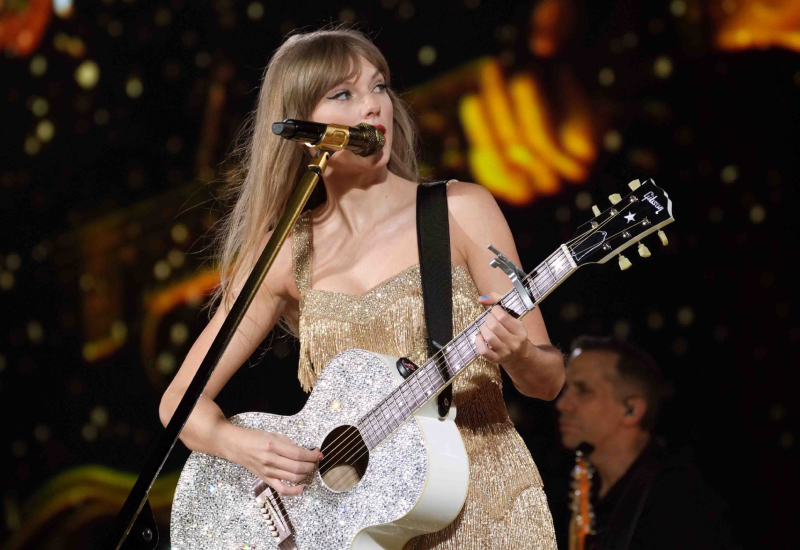 Roberto Cavalli and Taylor Swift partnership started at the Grammy Awards in February when Taylor wore a bespoke Roberto Cavalli on the red carpet. Since then, Puglisi has been working on the Roberto Cavalli Couture capsule collection for Taylor which consists of a bejewelled, sparkly outfit. 
Each garment was adorned with stunning Swarovski crystal embroidery and sophisticated decorations inspired by the tour's portrayal of Taylor's musical eras. Almost 170 hours of rigorous hand-crafting by trained artisans went into the creation of the capsule wardrobe.
Light Gold Fringed Mini Dress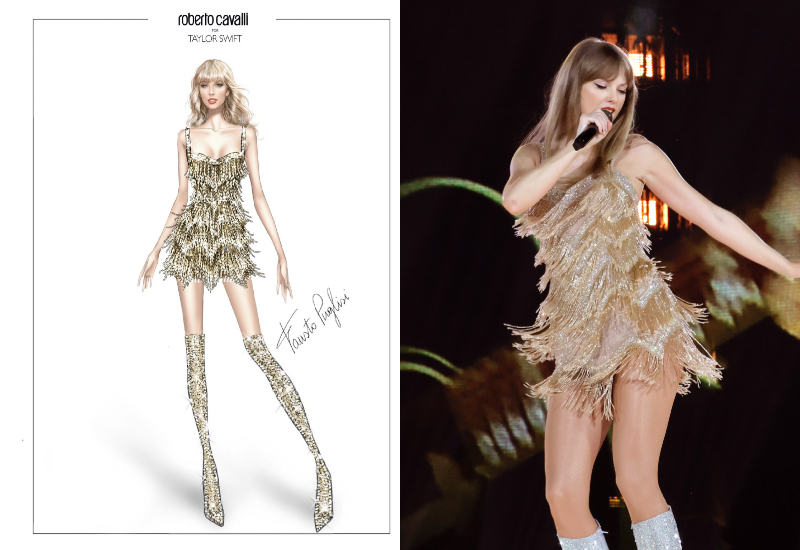 Fully crocheted in light gold briolette fringe flounces that make horizontal zig-zag layers all over the body. Meanwhile, wide straps frame a fitting sweetheart bustier.
Embroidered Snake Asymmetrical black catsuit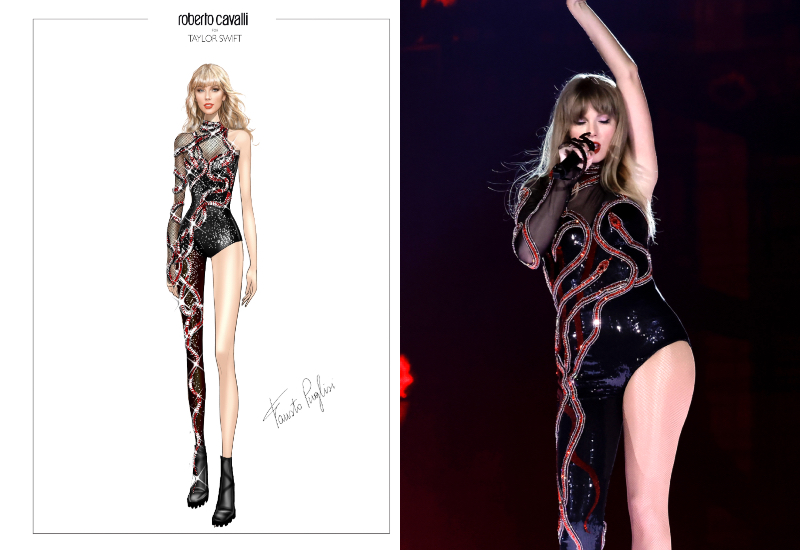 Showcasing a three-dimensional black embroidered snake design that winds from top to bottom. Ruby red baguettes, black bezels, and diamond crystal accents fully express the pattern. 
Embroidered Rhombus Top and Mini Skirt in Pink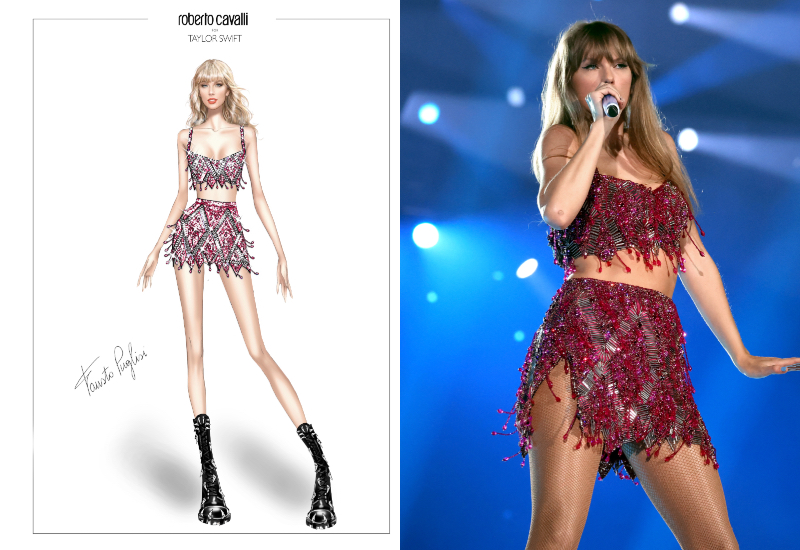 Swarovski crystals and metallic cylinder embroidery form a rhombus design on a complementing fuchsia, tangerine, and peridot bustier top and little skirt. Briolette fringes have been placed all over providing a fringe appearance to enhance the brightness.
Embroidered Rhombus Top and Mini Skirt in Green
This is an exact replica of the first Embroidered Rhombus Top and Mini Skirt. But this time, it's in green.
Light Gold Fringed Knee-Length Dress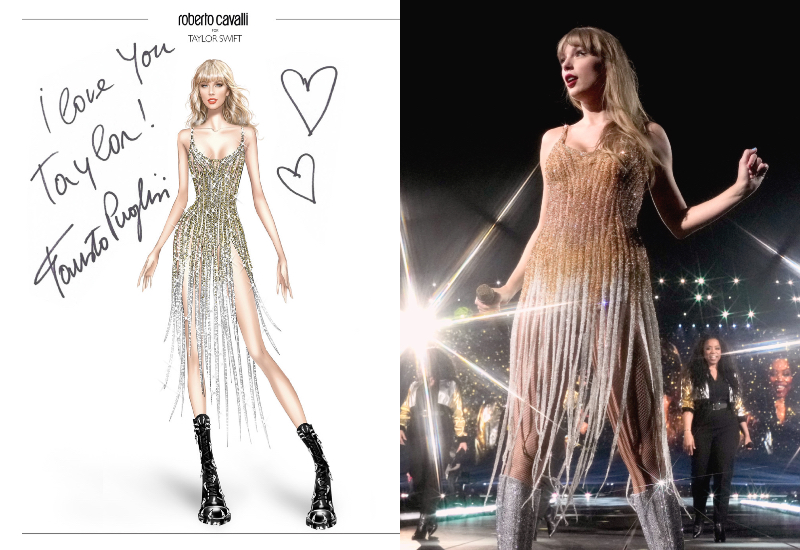 Midi petticoat dress with embroidered strips adorned with deteriorated crystals ranging from dark gold to diamond that split from the sides down to make fringes.