This interview is brought to you by Dyson, a global technology brand that rises to the challenge of making a positive difference. Dyson celebrates this year's International Women's Day with the belief that if you look good, you feel good, and can contribute to change in the world that's worthwhile. Look good with Dyson. Visit the official website here to find out more about Dyson hair care technology.
_____________________
If there's something about Platform Hospitality's offerings that stood out to you, it's because it values the contribution of its female teammates as much as that of its male members.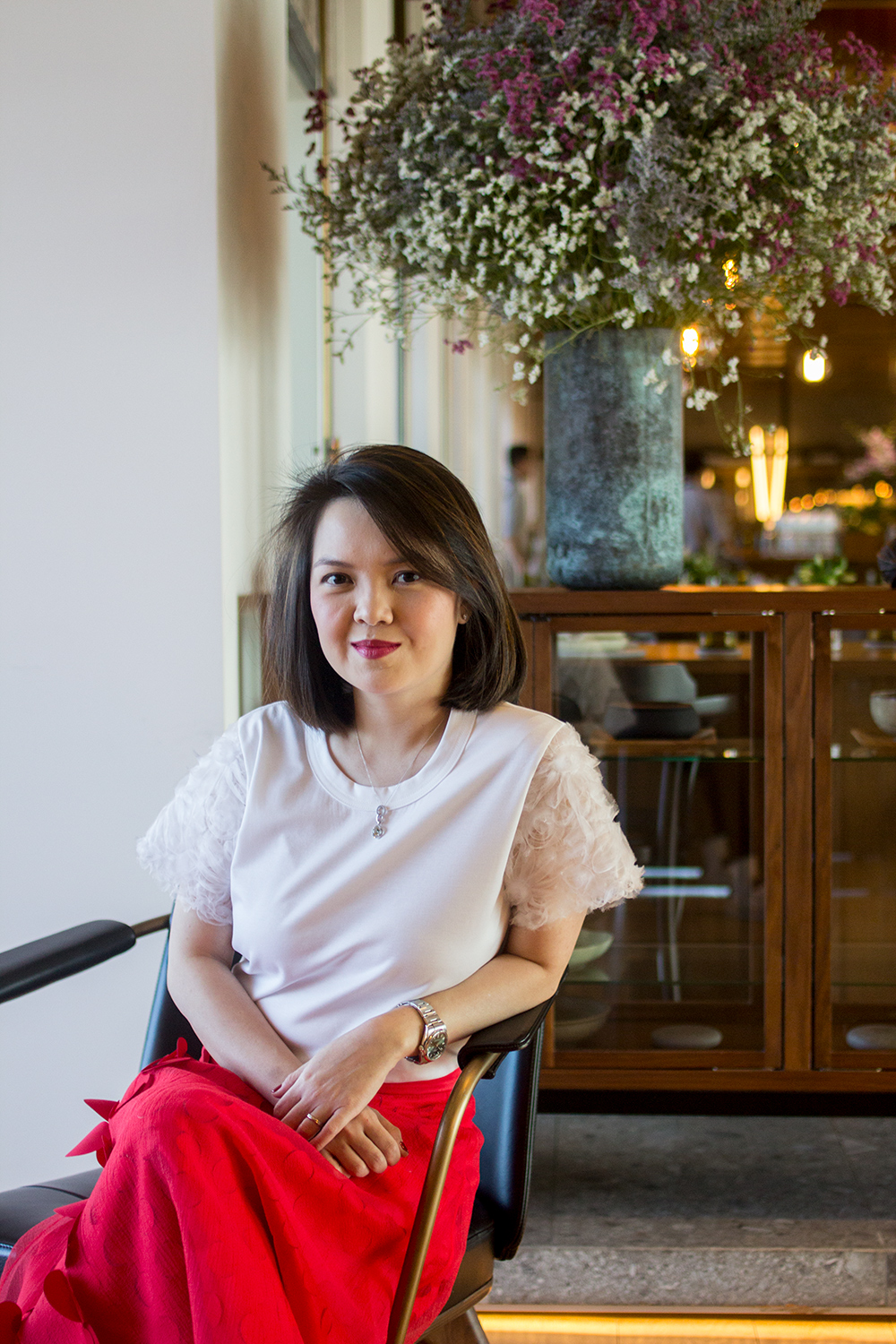 It's no secret that F&B is a largely male dominated industry but one outlier may be Platform Hospitality, the group that brought us some of the most exciting dining concepts in Kuala Lumpur like Botanica+Co, Pacific Standard Bar and, of course, Entier French Dining.
If there's something about their offerings that stood out to you, whether it's in the warm, functional design or constantly wholesome yet innovative menu items, it's because it values the contribution of its female teammates as much as it relies on the hard work of its male members.
Tay Hui Ying, Director of Marketing for Platform Hospitality, can attest to that.
"Our directors are all women," she divulges. "Our HQ is majority women if the service team is largely male. Men and women contribute very well in their own ways to the success of the company."
Their accumulated experience, coupled with the fact that they run things with a women's touch is what made all the difference for Platform Hospitality's concepts that stand out and mature well in the fast-paced industry.

A woman's touch
One will notice from any visit to any of Platform's outlets the difference in attention to detail when it comes to ambience, service and food. Hui Ying credits it to the woman's touch of her team in ensuring not a single detail is overlooked.
"Women have always been more detailed and particular and more insistent on seeing that the meticulous things are taken care of," she says.
She elaborates, "A successful restaurant needs to have someone who really cares and be there every day to see to the nitty gritty. This person needs to be there every week to see that your flowers are not half dying. You can come up with a perfect restaurant but when something spoils, do you change it to something mediocre?"
The team is made up of F&B veterans – its COO has been in hotel operations for over 30 years while the its business development director has spent over 10 years developing hotels in all parts of the region. Hui Ying herself is considered the youngest on the team, being part of the founding group that birthed the group in 2016.
However, it wasn't an intentional choice that resulted in the team makeup. They looked for the right people to fill the roles and these individuals so happen to be the best fit.
"We don't go into the gender when we pick them out, just who is better for the role," Hui Ying makes clear. "If there is an imbalance, it's unintentional. Generally, we don't discriminate."

From managerial positions to ground level
The same trend can be seen within the ground staff of the outlets. There is a healthy mix of genders amidst the kitchen crew and serving staff.
"Look at our sommelier," Hui Ying exemplifies. "She's a woman and she's very young but she suits the role and she knows her wine so she got the job. A good female sommelier can be everything a male sommelier do."
In the kitchen, male staff make for the bigger ratio, but Hui Ying believes that is due to the nature of the job of long hours and extreme environments. When there is an outlier female candidate, the team does make an effort to celebrate it.
"We try to celebrate everytime we see a woman take on that role by taking photographs and share that in hopes that it will break the stigma and attract more women into this field," she shares.

#EachforEqual means equality for all
In the championing of equality, Hui Ying believes in not leaving out equality for men.
"Equality is beyond the gender," she says. "We invest in trying to get a multiracial, multi-able team and definitely multigender team. We don't go by quota – it's really who fits the bill."
However, as a mother of two with a family to care for herself, she is empathetic and understands that there are certain obligations that women have to take on on the family-front. To aid with that, Platform has in place a flexibility with working hours, that though isn't openly offered, can be requested for on special case to case basis.
"As employers we are understanding and flexible, but not to the extent where we are taken advantage of," she reasons. "If someone needs to start working an hour later and they just need to shift the working hours later, we are open to reviewing things on a case to case basis.
"As women ourselves, we are pretty understanding. As long as the at the end of the day they complete their task, we are empathetic. This will help the employees feel that they are working for somebody who thinks in their shoes."
In the bigger picture of equality, she hence believes a merit-based credit system is the best way to go, regardless of gender. Afterall, #EachforEqual means equality for all.
Recommended for you: Dyson Airwrap Styler Review
Learn more about Dyson and its many products at the official website here.
Photography: Anson Siau