Fresh beats and fresh air in one gadget? You have our attention.
Introducing the Dyson Zone™, a wearable purifier just launched by Dyson that not only filters out urban pollution like gas, allergens and particulate matter, but also cancels unwanted noise to provide pure, high-fidelity audio.
Representing Dyson's first foray into the world of audio and wearable tech, these newly unveiled air-purifying, over-ear headphones are the outcome of over a decade of air quality research and development into ways to address issues of air and noise pollution simultaneously.
"Air pollution is a global problem – it affects us everywhere we go. In our homes, at school, at work and as we travel, whether on foot, on a bike or by public or private transport. The Dyson Zone™ purifies the air you breathe on the move," said Chief Engineer Jake Dyson. "And unlike face masks, it delivers a plume of fresh air without touching your face, using high performance filters and two miniaturised air pumps."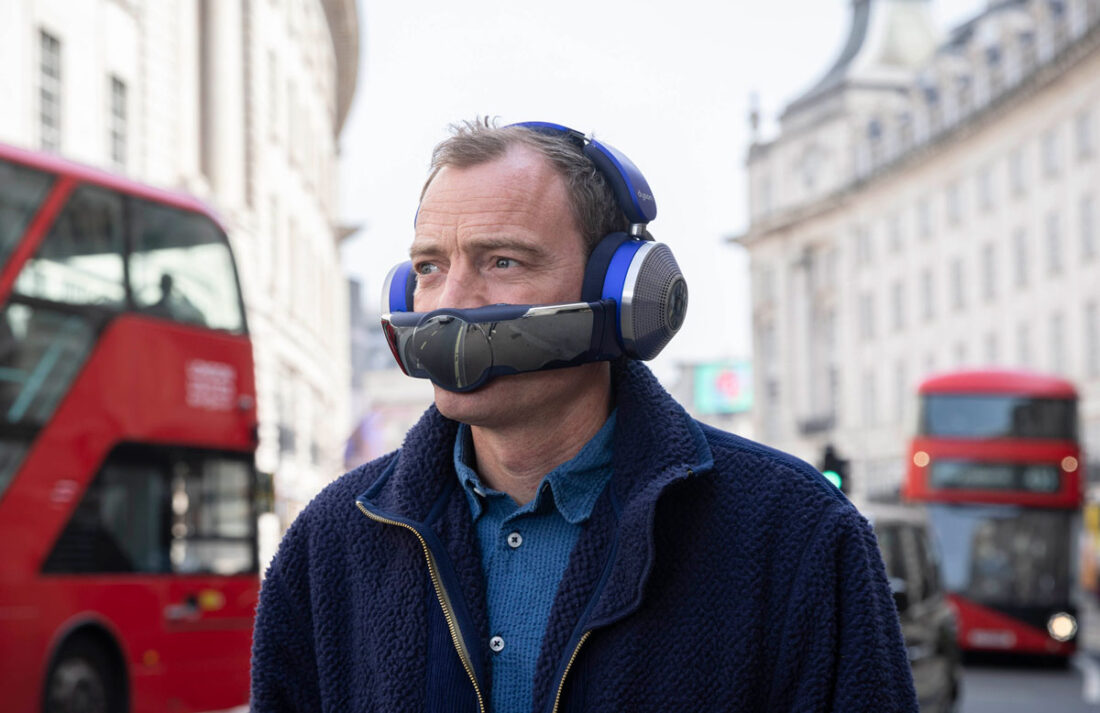 On the audio side, the Dyson Zone™ produces rich immersive sound, free from unwanted city noise using advanced active noise cancelling (ANC), low distortion and a neutral frequency response that faithfully replicates the audio content as intended by the creator.
To deliver purified air to the wearer, the compressors in both ear cups draw air through dual-layer filters, and then project two streams of purified air to the nose and mouth via the non-contact visor. The sculpted returns on the visor ensures the airflow is maintained near the intended nose and mouth area, and that it remains as undiluted as possible by external crosswinds.
Comfort was key for the engineers of the Dyson Zone™, which is why it was a must to develop a non-contact solution to the discomfort and irritation often found in full-contact alternatives.
Dyson engineers also made sure to take the diversity of head shapes in the world into consideration when deciding on the clamp force of the headband, the materials and geometry of the visor, and the adjustability of the machine.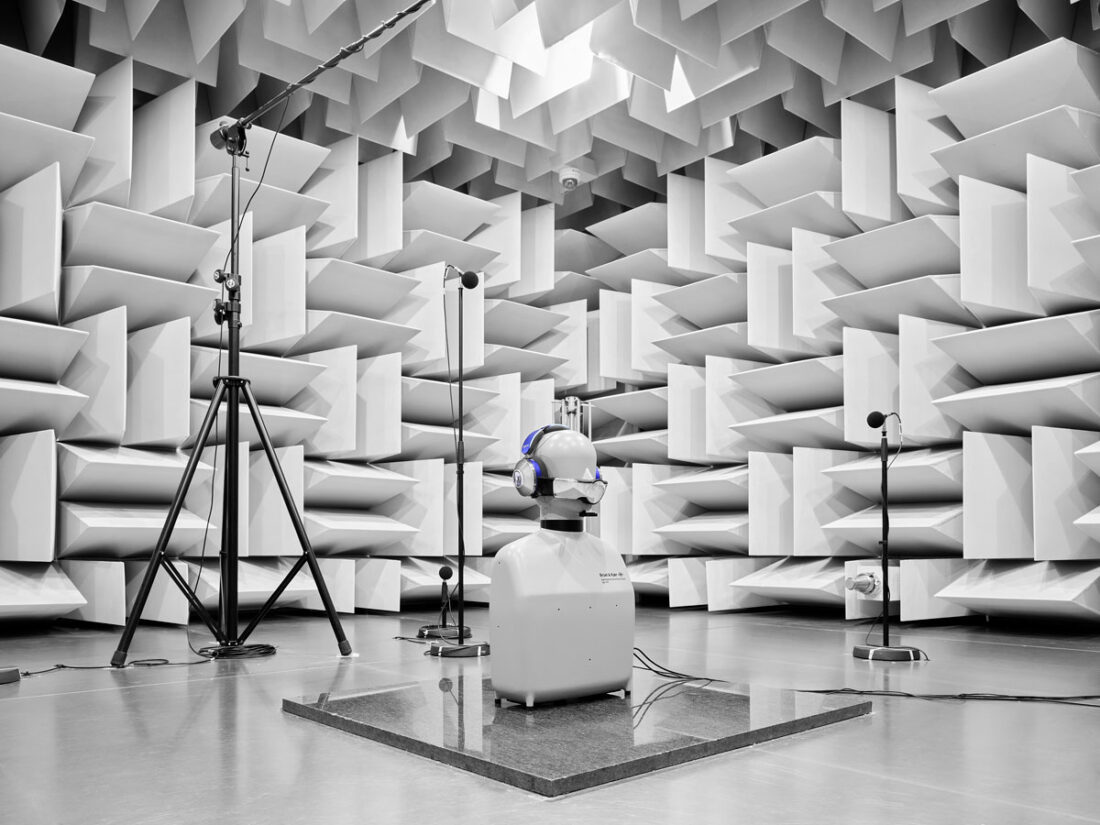 The shape of a horse's saddle served as inspiration for the Dyson Zone™. The headphones are designed to distribute weight over the sides of the head instead of the top, much like how a saddle curves over a horse's spine and spreads the load towards the left and right sides of its backbone.
For optimal comfort, Dyson engineers took care to choose the most suitable foam material based on density, rate of compression, and spring-back rate when creating the ear and headband cushions. Additionally, they are intentionally made flatter than conventional ear cushions for attenuation and comfort, and positioned in line with the angle of the ear for an even better wear.