Dyson engineers found cleaning to be more frequent in Asian homes and that prevalence of hard floors requires superior fine dust pickup. This is their solution.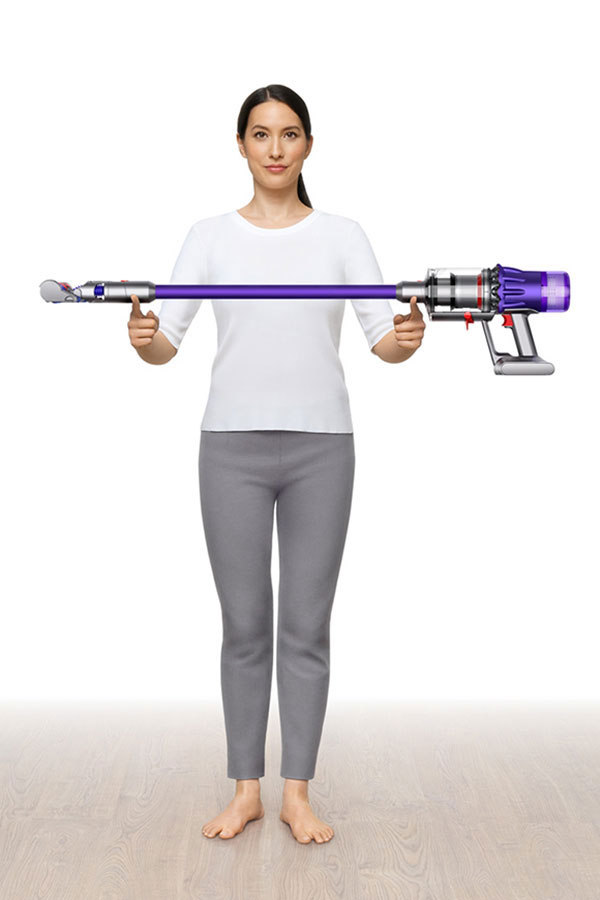 It's lighter, smaller and sucks as much as its bigger siblings. What are we talking about? The new Dyson Digital Slim™, the brand's latest vacuum engineered specifically with Asian owners in mind.
Making its debut today, the innovative, cord-free vacuum is the product of thorough studies and home trials in Asian households to understand the market's cleaning habits and optimal ergonomics behind cord-free vacuuming.
Based on their data, Dyson engineers found cleaning to be more frequent in Asian homes and that prevalence of hard floors requires superior fine dust pickup. Thus, the Dyson Digital Slim™ is designed to be 30% lighter to ease frequent cleaning habits, 20% smaller to complement the Asian physique, yet with no loss of suction (compared to the Dyson V11 cordless vacuum) for a barefoot clean.
"To make a strong-performing vacuum it must effectively capture fine dust and small debris and maintain constant powerful suction. In our latest machine, we set about going even further, seeking to condense our proprietary cleaning technologies, making our lightest machine to date while refusing to sacrifice cleaning performance," said James Dyson, Founder and Chief Engineer.
Lightweight design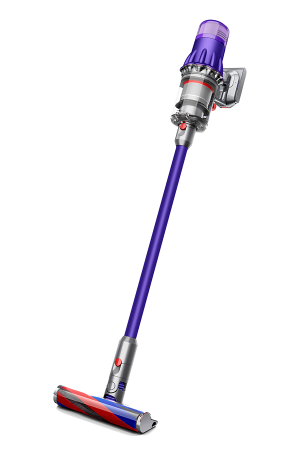 In order to make a more compact vacuum, Dyson engineers started by reinventing the soft fluffy cleaner head to introduce a new light and robust brush bar. This 20% lower profile, soft roller cleaner head uses carbon fibre filament and felt instead of adhesive, making it 40% lighter. Thanks to a reengineered air flow from the floor to the neck of the cleaner head, it's now improved for tight spaces and edge pick up.
Unlike the Dyson V11 cord-free vacuum's main body that is made of two pieces, the Dyson Digital Slim™ features a one-piece body with its seals, rivets and the thickness of walls all paired down. Its wand is also 15% shorter and 6.3 mm thinner than the Dyson V11 series, altogether giving the cordless vacuum a significant weight reduction.
Condensed technology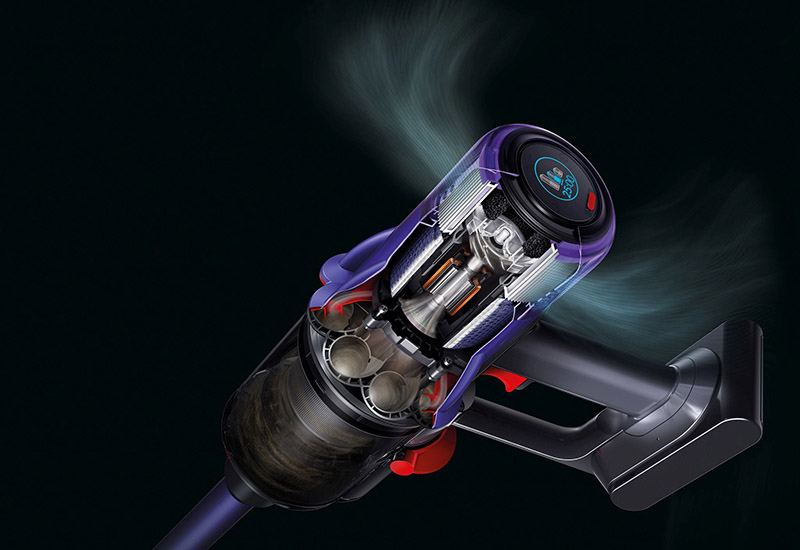 Besides the redesign, the Dyson Digital Slim™ is now equipped with a specifically designed Dyson Hyperdymium™ motor that spins up to 120,000rpm to create a powerful suction. The ceramic shaft is cured at 1,600°C to make it three times harder than steel, yet with half the density.
Built with 11 cyclones that work together with the powerful motor to generate continuous airflow, this ensures fine particles are picked up from the cleaner head and filtered out to the exhaust efficiently. Like its predecessors, the whole machine filtration claims to capture 99.97% of microscopic particles as small as 0.3 microns, topped with a fully sealed system to expel only clean air.
User-friendly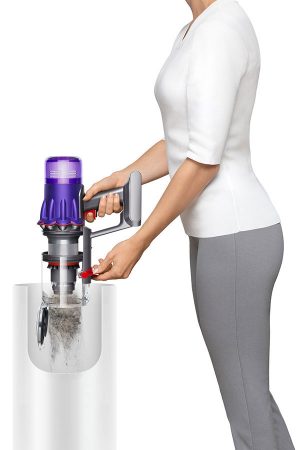 To complement an Asian owner's smaller physique, the circumference of the handle has a smaller design for a more comfortable grip. The shape of the trigger has also been contoured to provide a better grip and ergonomics.
It can be fitted with different Dyson attachments for a 3-in-1 functionality: cleaning floors, mattresses and difficult-to-reach areas. Additionally, the brush bar, clear bin, combined pre/post motor filter and light-up crevice tool are all washable, whilst the machine is engineered for smooth, convenient dirt ejection for easier maintenance.
As for battery life, Dyson claims that the removable, fade-free, energy-dense can run for up to 40 minutes in eco mode on hard floors and up to 5 minutes in boost mode. The battery is also swappable to offer up to 80 minutes run time in eco mode.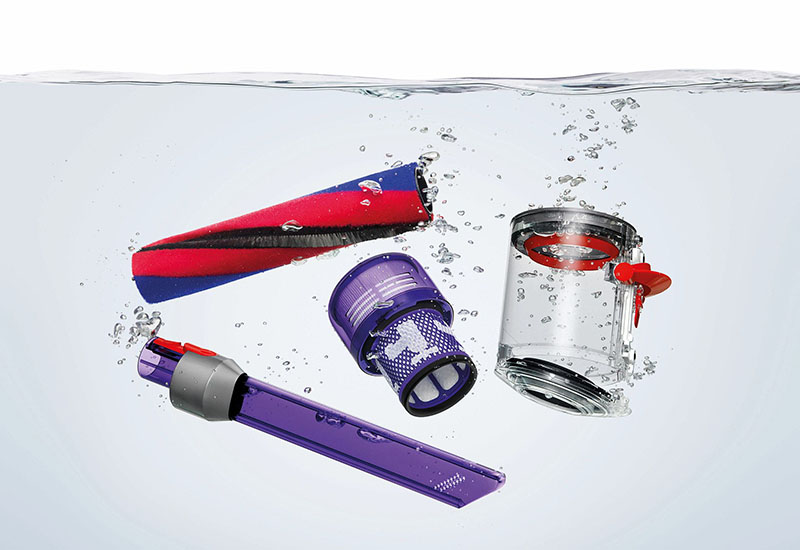 The Dyson Digital Slim™ vacuum will be available from 27 August 2020, priced up to RM2,799 at dyson.my and Dyson Demo stores at The Gardens Mall and Mid Valley Southkey. Additional battery and charger are available separately on the Dyson website from 2021 onwards.
Photos: Dyson