The new Diavel 1260 promises a devil of a ride, in an improved package.
It is powerful, muscular but still elegant. The new Diavel 1260 by Ducati promises a ride of a lifetime in an improved package. With a tag line of "So good to be bad", the 2019 Diavel is not just a makeover of the previous model but almost an all-new machine.
The 2019 Diavel has maintained the silhouette of its predecessor while improving on the suspension, braking and ergonomics.  The Diavel (the devil in Italian) has a contemporary look combined with the 159 HP Testastretta DVT 1262 engine as its beating heart. It brings forth an agile and effective machine for maximum riding enjoyment.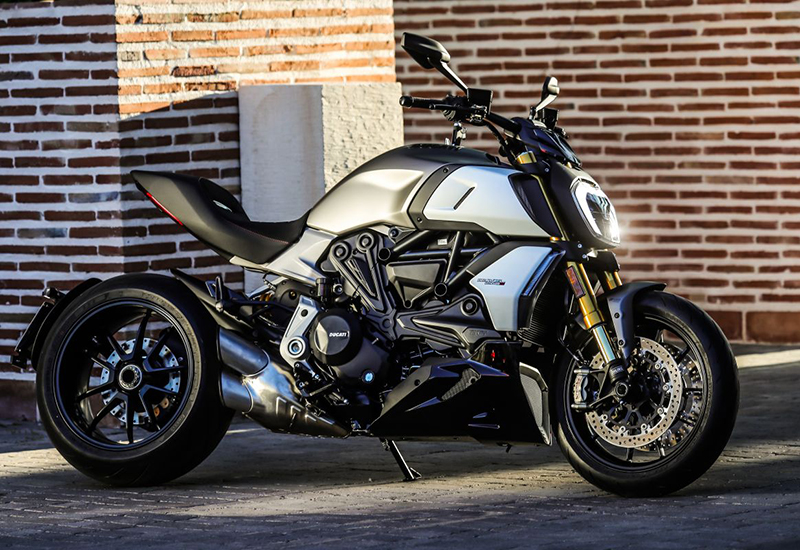 The engine delivers 159 hp at 9,500 rpm while torque is 129 Nm at 7,500 rpm. The Diavel's trademark ergonomics is a perfect combination of performance and comfort, ideal both for having fun in corners and for travelling comfortably.
We see why it has been dubbed Diavel. It certainly lives up to its name with its aggressive stance on the road. The more emphasised air scoops, LED Halo headlight and long angular blade-like LED indicators sums up a seriously athletic looking package.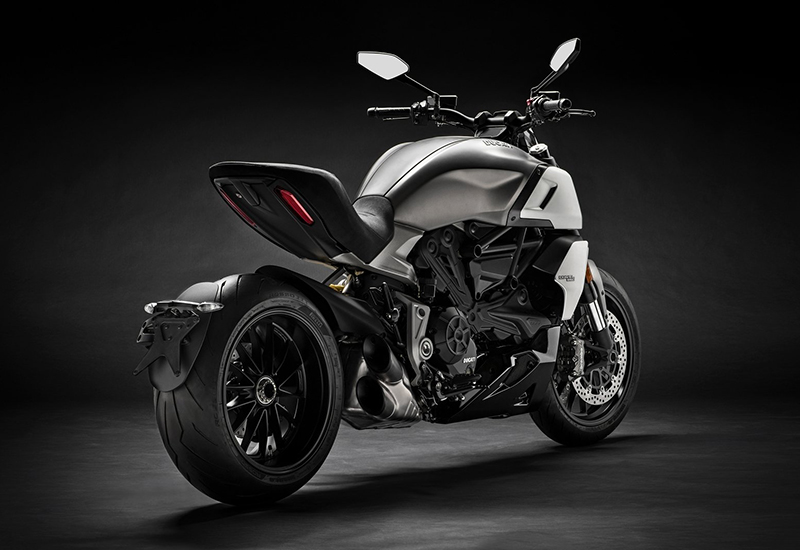 Another new prominent feature to this beast is the new tubular steel Trellis frame. Together with this frame is an aluminium swingarm, sized to give surprising cornering agility, a light feel and smooth riding.
The rear wheel – 240 mm wide with a diameter of 17 inches – remains a Diavel hallmark. With the new chassis set-up, the Diavel merges excellent handling and lean angles with outstanding comfort levels.
Just like its massive presence, it comes with a considerable price tag of RM141,508. For more details, visit the official website.
Images: Ducati