Skin care doesn't just stop at the face – so why not start your body care with dry brushing?

Though it might sound silly to brush the dry skin on your body as if you were brushing your hair, you'd be surprised that it's actually an ancient pre-bath ritual turned celebrity secret to glowing, supermodel skin. Models like Miranda Kerr and Molly Sims are known to be devotees to dry brushing, and their naturally radiant skin is testimonial enough to this enigmatic ritual.
So if you're remotely curious as to what dry brushing is and how it can be a beneficial step in your skincare/body care routine, read on to find out everything you need to know.
What is Dry Brushing?
Dry brushing is pretty much self explanatory. It involves you taking a body brush – this usually comes in the form of a wooden handle with firm, tightly-packed, natural bristles – and using it to 'brush' and massage your body in an upward motion.
The benefits of Dry Brushing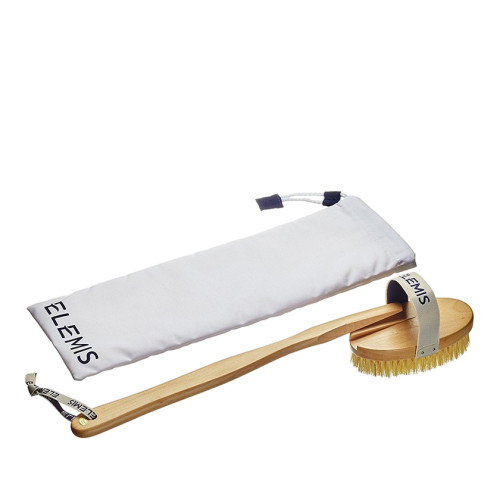 By doing this twice a week, it helps slough off dead skin cells and boost circulation, resulting in skin that's brighter and smoother. If you're an avid user of body oils or lotions, it can also improve the absorption of these products into the skin. Dry brushing also makes your skin flush, boosting the circulation and lymphatic drainage in the areas you've just dry brushed, improving the delivery of oxygen and nutrients to your skin while removing waste.
If you have very sensitive skin, you can try dry brushing once every few weeks. If you manage to successfully build a tolerance to it, you can then opt to transition dry brushing to once or twice a week. However, if you're someone who suffers from eczema, psoriasis, or other serious skin conditions, dry brushing probably isn't a good idea, as it could easily exacerbate your issues and create more irritation.
Key elements to remember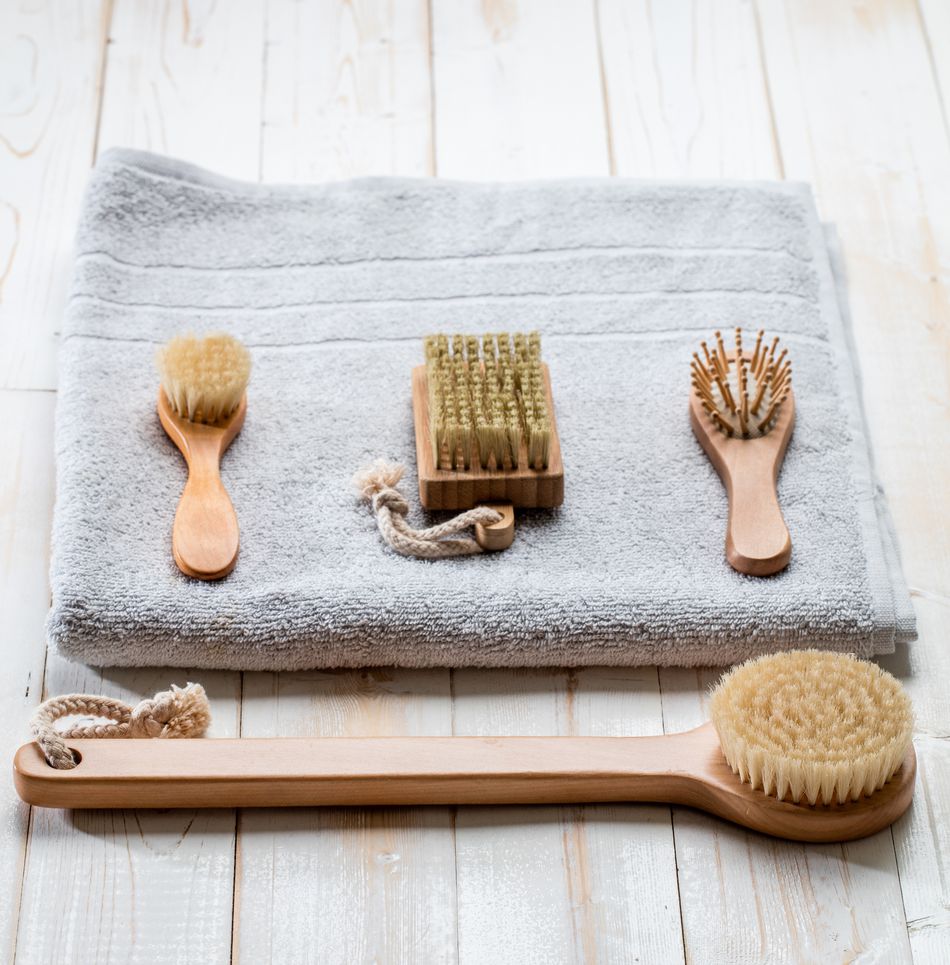 Dry brushing should only be done on, you guessed it, dry skin. The best time to do it right before you shower, so you can eventually wash off any dead skin buildup and dry skin flakes.
Begin by moving in long, circular motions from your ankle with medium, firm pressure. It's important to be firm yet gentle, as you don't want to end up scratching and damaging the skin on your body. As you work your way up your legs, body, and arms, remember to always move in the direction towards your heart.
After that, you can hop into the shower and indulge in your favourite soaps, gels, or shower oils. Slather on some deliciously scented and deeply nourishing body butter or body oil, and you can revel in the smoothness of fresher, smoother, and more radiant skin. If you're stepping out into the sun, don't forget to apply a generous coating of sunscreen, as freshly exfoliated skin is always more sensitive to the sun and UV damage.
Last, but not least
Don't forget to wash your body brush after every use with a mild soap or baby shampoo. The last thing you want is all that buildup gathering in your brush and then using it on yourself again.