Glimpses of the signature dots were first, pardon the pun, spotted on the runway of Louis Vuitton's Cruise 2023 in San Diego heralding a new collaboration between the French luxury fashion house and avant-garde Japanese artist Yayoi Kusama. The Crafting Infinity collection is set to be released in two parts, with the first drop arriving worldwide on 6th January.
The all-over hypnotic dots pattern is a signature of Kusama and can be seen adorning Louis Vuitton's classic and new styles from apparel to accessories in the latest collection by creative director Nicolas Ghesquière.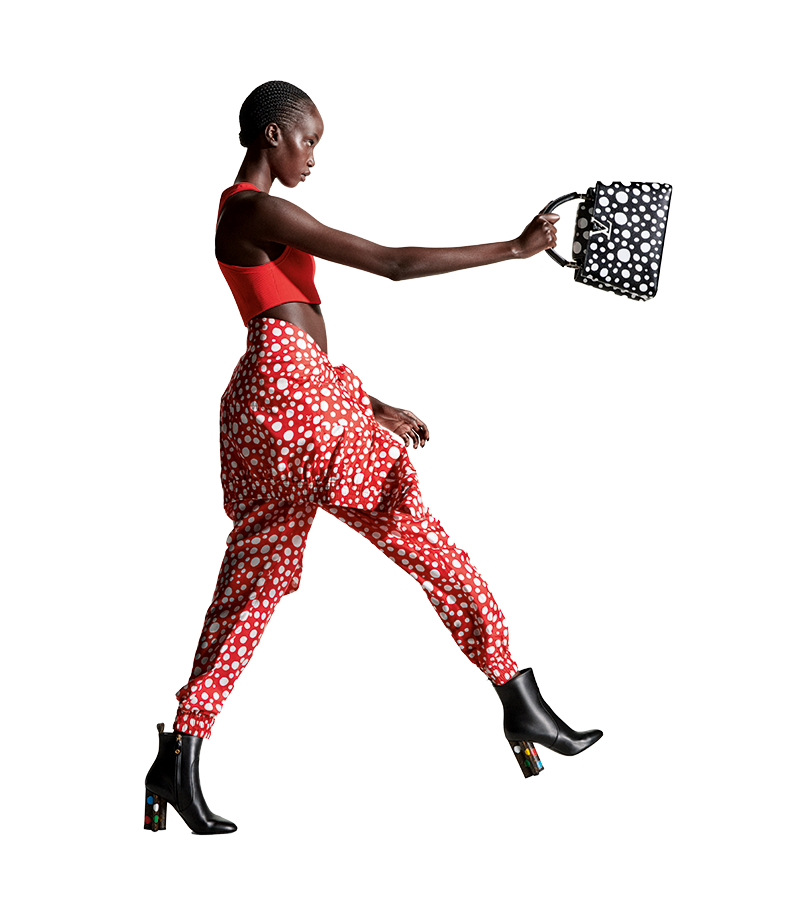 Born in 1929 in the Nagano Prefecture in Japan to a family of merchants who owned a seed nursery business, as a child, Kusama would often roam the flower fields and harvesting grounds. She began experiencing visual and auditory hallucinations where she would envision dots blanketing the entire landscape she was in. Frightened by these unusual visions, Kusama would translate these experiences into sketches and paintings through using repetitive dots and continues to be inspired by this technique to this day. 
By immersing herself in this universe of endless dots, it's almost as if she becomes one with the universe. Kusama once famously said, "Our Earth is only one polka dot among a million stars in the cosmos. Polka dots are a way to infinity. When we obliterate nature and our bodies with polka dots, we become part of the unity of our environment."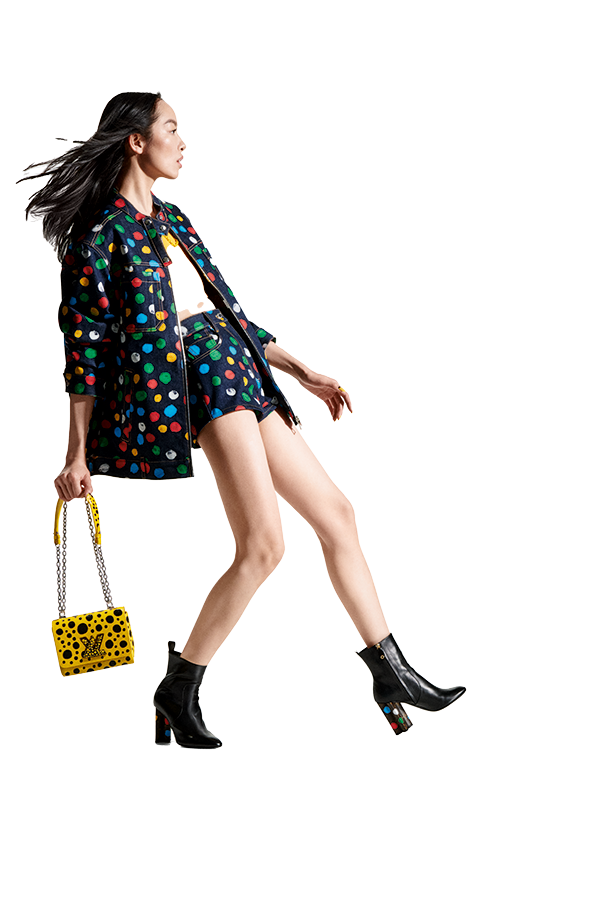 It is through the artist's philosophy of "self-obliteration" that Kusama crafts a compelling body of work which would later transcend outside of her native Japan and to the rest of the globe. In the late 1950s, Kusama ventured to New York where she became a pioneer in staging art installations by fusing the use of mirrors and LED lights, a precursor to her now extremely popular "Infinity Mirror Rooms" immersive art installations that have been exhibited all over the world.   
But it was back in 2006 when Kusama's involvement with Louis Vuitton began when Marc Jacobs, who was then the Maison's creative director (and an avid art collector) was presented with the house's Ellipse bag painted all over Kusama's colourful dots. In 2012, the first collection between Louis Vuitton and Kusama was released.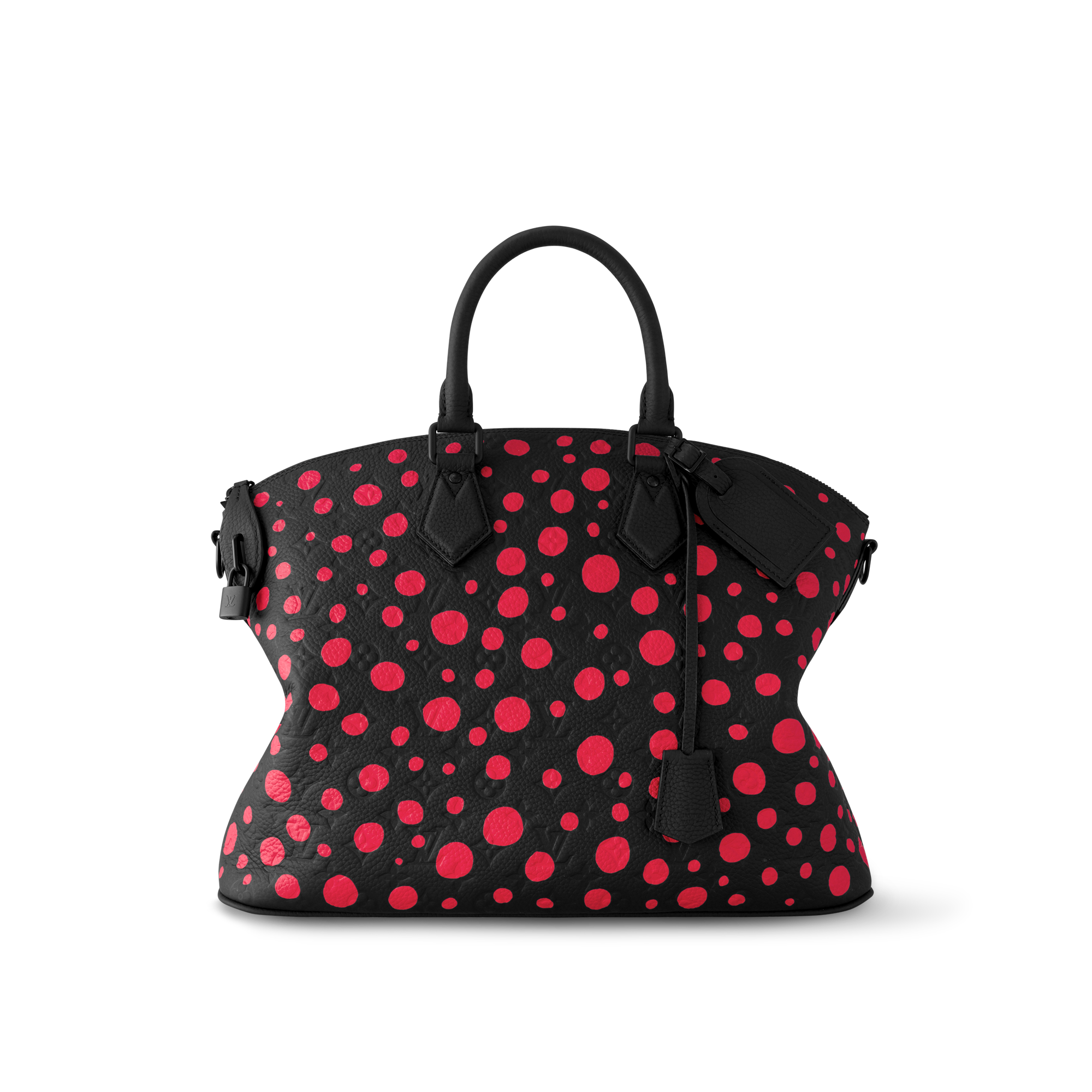 Ten years after that first collaboration, the now 93-year-old artist's hypnotic dots are once again featured in a comprehensive collection encompassing ready-to-wear, accessories, luggage, trunks and fragrances. The house's skilled artisans employ exceptional savoir-faire: from printing to embellishment techniques, leather marquetry, complex embroideries, delicate enamelling and other intricate handcrafted works to bring Kusama's vision to life.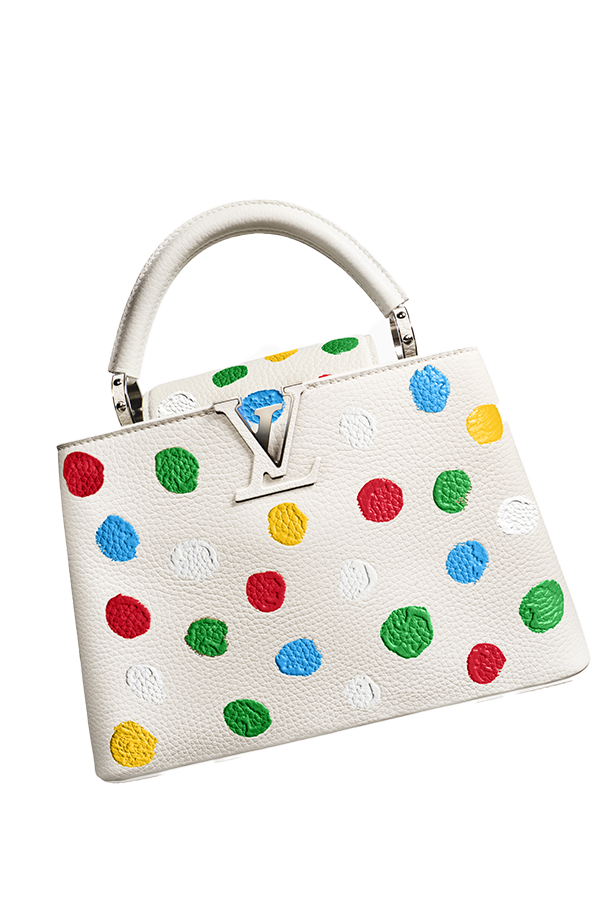 Louis Vuitton has long recognised the allure of partnering with artists where artistic collaborations with names such as Jeff Koons, Takashi Murakami and Cindy Sherman have proved to be lucrative for the French fashion house. These pieces would often become much sought-after collectables, attracting not only fashion aficionados but art collectors as well. This is evident from the high value these one-of-a-kind pieces have racked up on resale sites and auctions.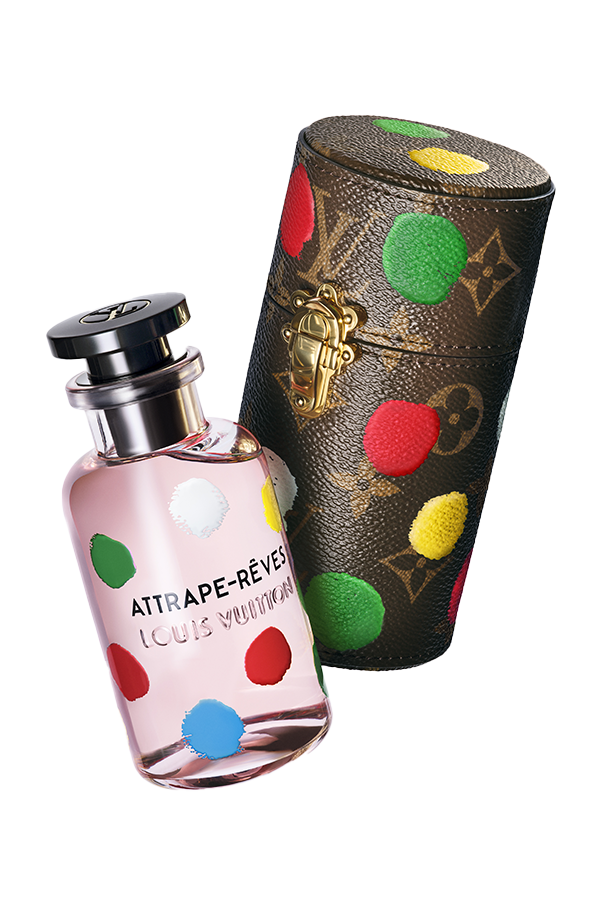 We expect some pieces from the Crafting Infinity to be just as collectable, specifically the Capucines BB with colourful polka dots and the OnTheGo MM monogram canvas bag splattered with dots. As for those looking for a more accessible way into owning a piece of Kusama's art, the Attrape- Rêves eau de parfum that comes with a Louis Vuitton monogram parfum travel case dotted with Kusama's signature dots is an irresistible piece from collaboration.
Feature image: Yayoi Kusama, 2022, Copyright of Yayoi Kusama by Yusuke Miyazaki. 
Pictures courtesy of Louis Vuitton.