For those who had the childhood dream of a visit to Cinderella's castle, that may just come true thanks to Disney World's latest VIP experience,  the World of Dream tour.
If the Ferrari Land in Spain wasn't quite your cup of tea, there's another themepark experience that might just tickle your fancy.
Disney World in Florida just opened up its World of Dreams Tour, an experience once reserved only for contest winners or A-list celebrities.
For a price tag of $12,000 this tour will accommodate six people for a maximum of 12 hours in a day, which would include a tour of the Cinderella Castle Suite in the Magic Kingdom. You'll get to live for a day like Cinderella, waking up in her bed, washing up in her ensuite bathroom, having breakfast in her kitchen and even lounge in front of her fireplace.
Walking into the Cinderella Suite, past the wooden doors on the ground floor of the castle, is a Gothic-style room where there will be a concierge attending to every want and need.
A small elevator resembling the pumpkin coach Cinderella took to the ball will open directly into the suite.  The suite with intricate details leaves guests feeling like they have walked into a real castle, with beds that have carved wood frames and are made up with rich-looking linens.
Overlooking all these are stained glass windows that tell a visual story of Cinderella's journey from an unloved maid to a princess.
Those interested in this tour would be able to customise their day to their fancy, spanning the whole resort, including all four theme parks, restaurants and more. Other perks that are included are front of the line access, private transportation, backstage access to all theme parks, special viewing locations of theme park night time spectaculars as well as three meals for the day, including select alcoholic beverages.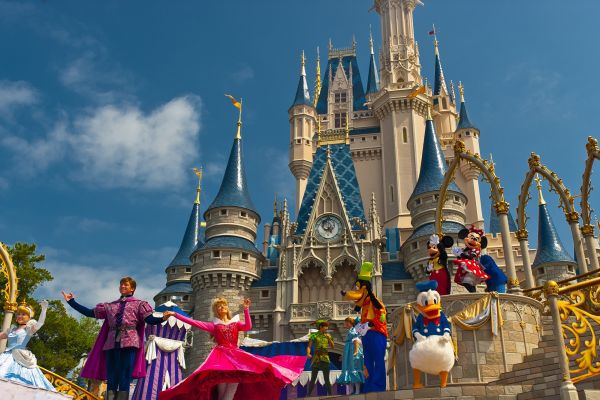 If one day in the world's happiest place is not enough, additional days can be added for $10,000 a day. Reservations should be made at least a week ahead.
Stay updated for when tickets go on sale on the official website.
Photos: Disney