Each surfboard takes 72 hours of meticulous handiwork to complete.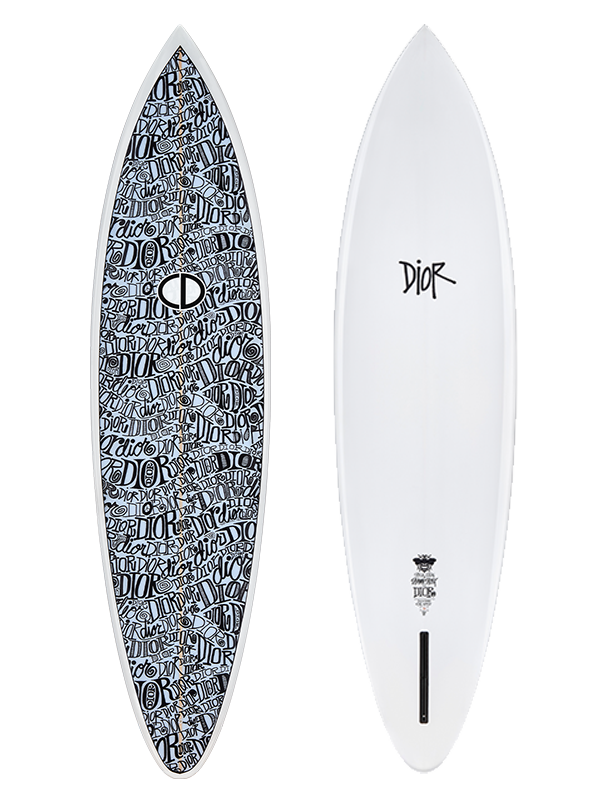 ICYMI, Dior has just unveiled an exclusive surfboard in collaboration with Shawn Stussy – and it's already catching waves among netizens.
Following menswear creative director Kim Jones' partnership with the streetwear designer for Dior's Pre-Fall 2020 show in Miami, they have once again teamed up to bring the best of both worlds – namely Dior's painstaking craftmanship and Stussy's street style expertise – into this first-of-its-kind creation for the luxury house.
"Shawn Stussy is one of my great heroes. He started out as a surfer, making his own boards and painted his name on them. It was quite natural for me to ask him to work together on the very first Dior surfboard," Jones commented on the collab.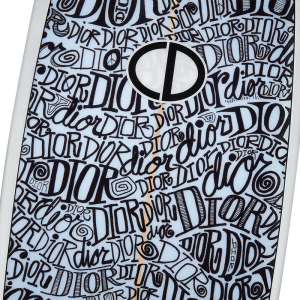 The surfboard is designed in the form of a "Gun", as characterized by its streamlined silhouette. It is further fitted with a special fin that allows an easier and smoother ride even in powerful waves.
"For Dior, I wanted to create a streamlined board with elongated curves and subtle house colors, that seems to dance on the ocean," Stussy said.
True to his vision, Stussy helped to incorporate the emblematic "Dior" signature collage from the Dior Fall 2020 Men's collection, contrasted against a grey and blue palette.
Finished by the UWL Workshop in La Rochelle, France, each surfboard takes 72 hours of meticulous handiwork to complete. Only 100 pieces of the surfboard will be available.
Prices and release dates have yet to be announced, but judging by Dior's past collabs (hint: the Air Dior sneakers are a good indication), these are sure to sell out fast.
See also: This new Dior X Vespa scooter is the perfect ride for a Roman Holiday
Photos: Dior