As the sun goes down, a long illuminated catwalk emerges from the desert, in motion, reflecting the colours of the sky, the landscape and the passage of time.
Titled Celestial, the menswear collection was about creating a dialogue between the past and the future, drawing on humanity's study of objects light years away and Christian Dior's love for heavenly bodies. "My interest in Ancient Egypt is about the stars and the sky", Jones expresses. "It's that fascination with the ancient world and the parallels with what we look at today; what we inherited from them and what we are still learning from the past." Here, worlds collided through a distinctly Dior portal.
Backdropped by the Pyramids of Giza, moving silhouettes emerged from the dune-shaped runway to the drumbeat of techno music; wrapped in billowing capes and jackets in hues of gray and beige with hints of yellow and fiery orange, embracing the subtle shades of the desert. Rather than having any clothing reference to Ancient Egypt, the collection absorbs the lessons of the past and applies them to the present and future, from couture finishings on technical outerwear to the evocation of archival embroideries. 
Sheer trailing scarves got blown by the desert wind, kilts breezing, and Dune-like helmets were front and center. Then there were moon boots laced with Dior's signature cannage pattern marching out, as did a new Saddle bag. Celestial coats, reflective visors and mesh masks enhanced the sci-fi surrealism. Jones also worked with NASA on some of the prints, using telescope images to print galaxies onto shirts, jackets and even tights.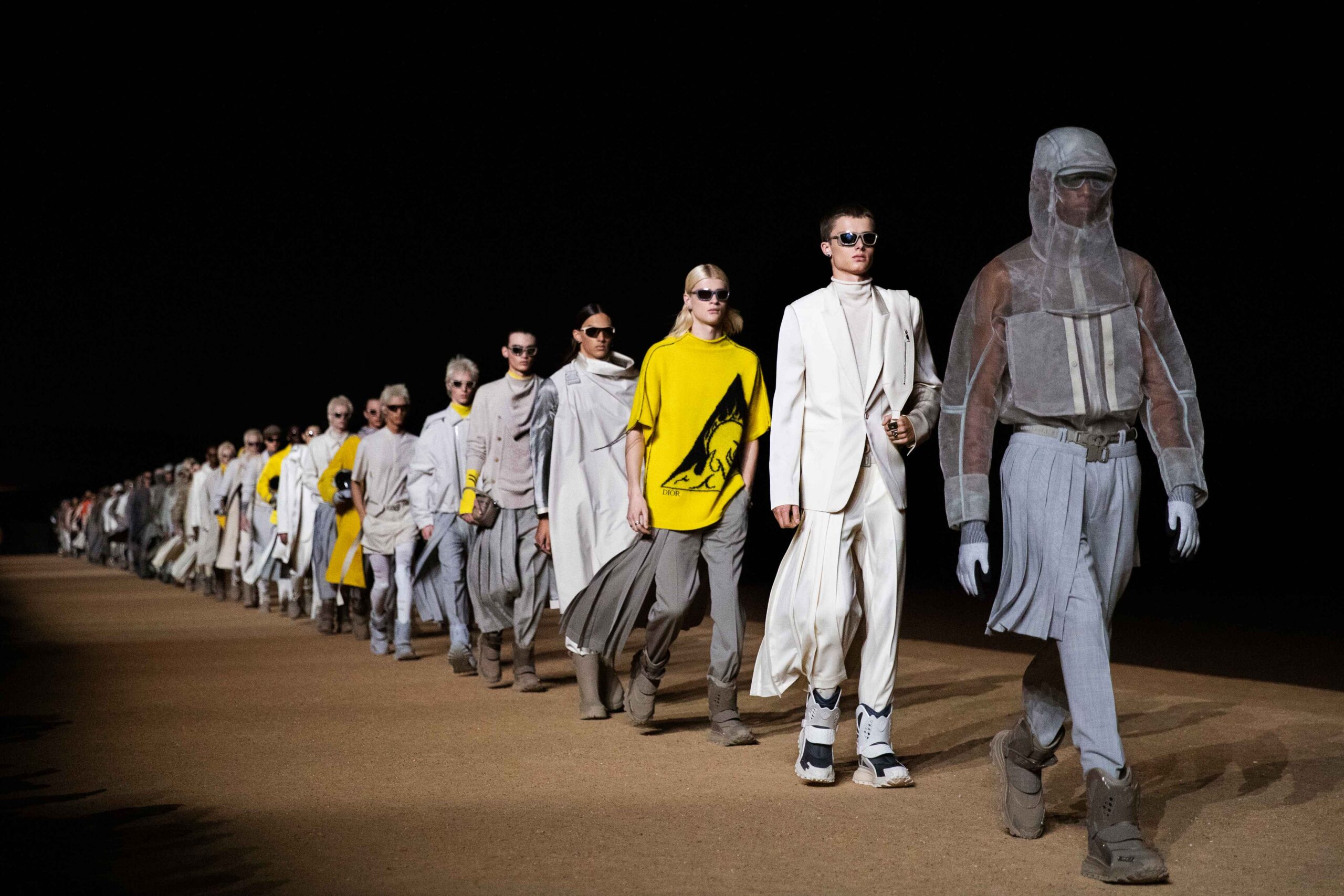 As green laser beams criss-crossed the night sky, an orchestral rendition of Max Richter's The New Four Seasons made a fitting finale, capping off the event. Presented amid the vast founding symbols of civilisation, the collection felt like one of the biggest ever made; a deeply comprehensive collection that touched every sense.
Discover some of the looks in the gallery below (Swipe left for more photos):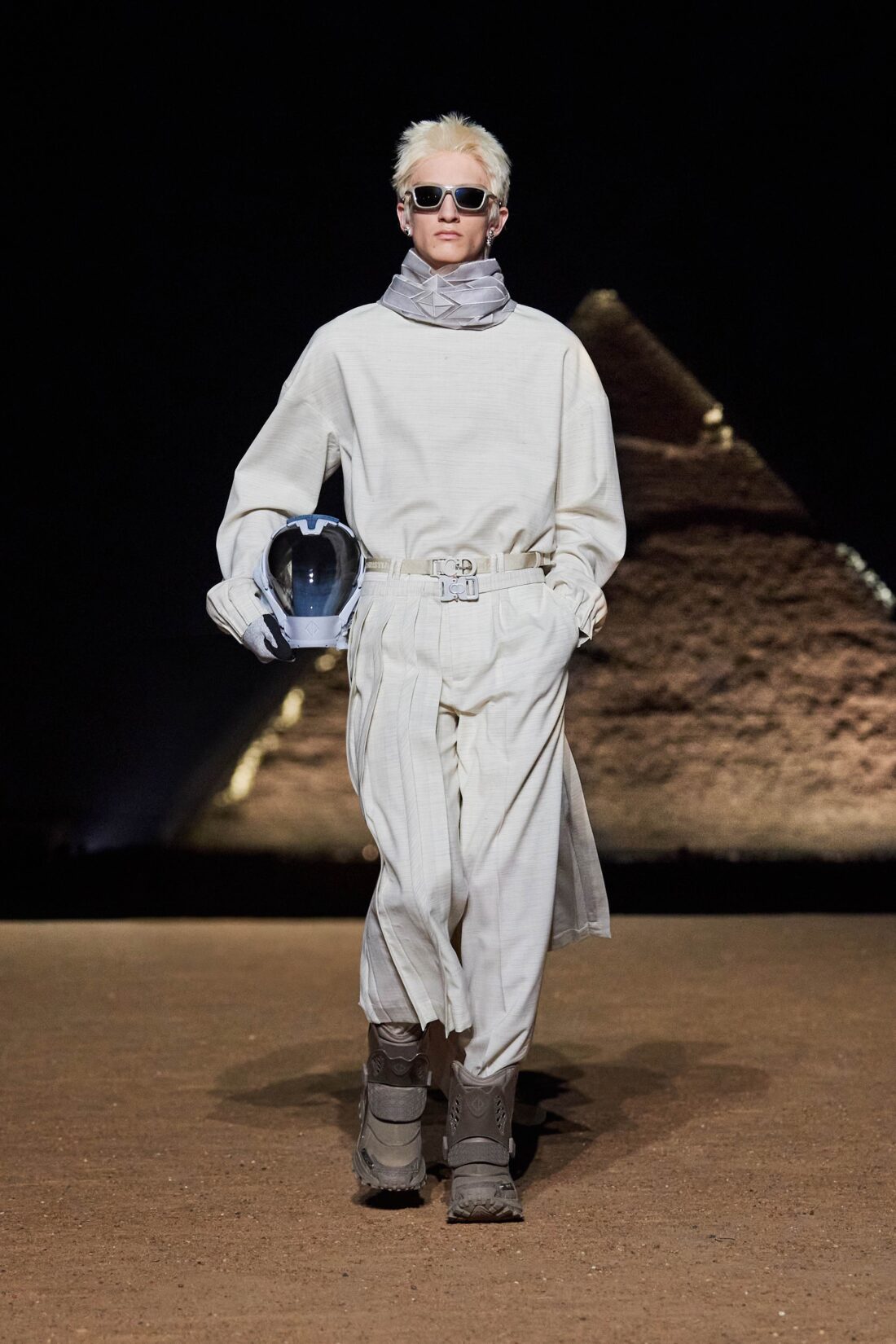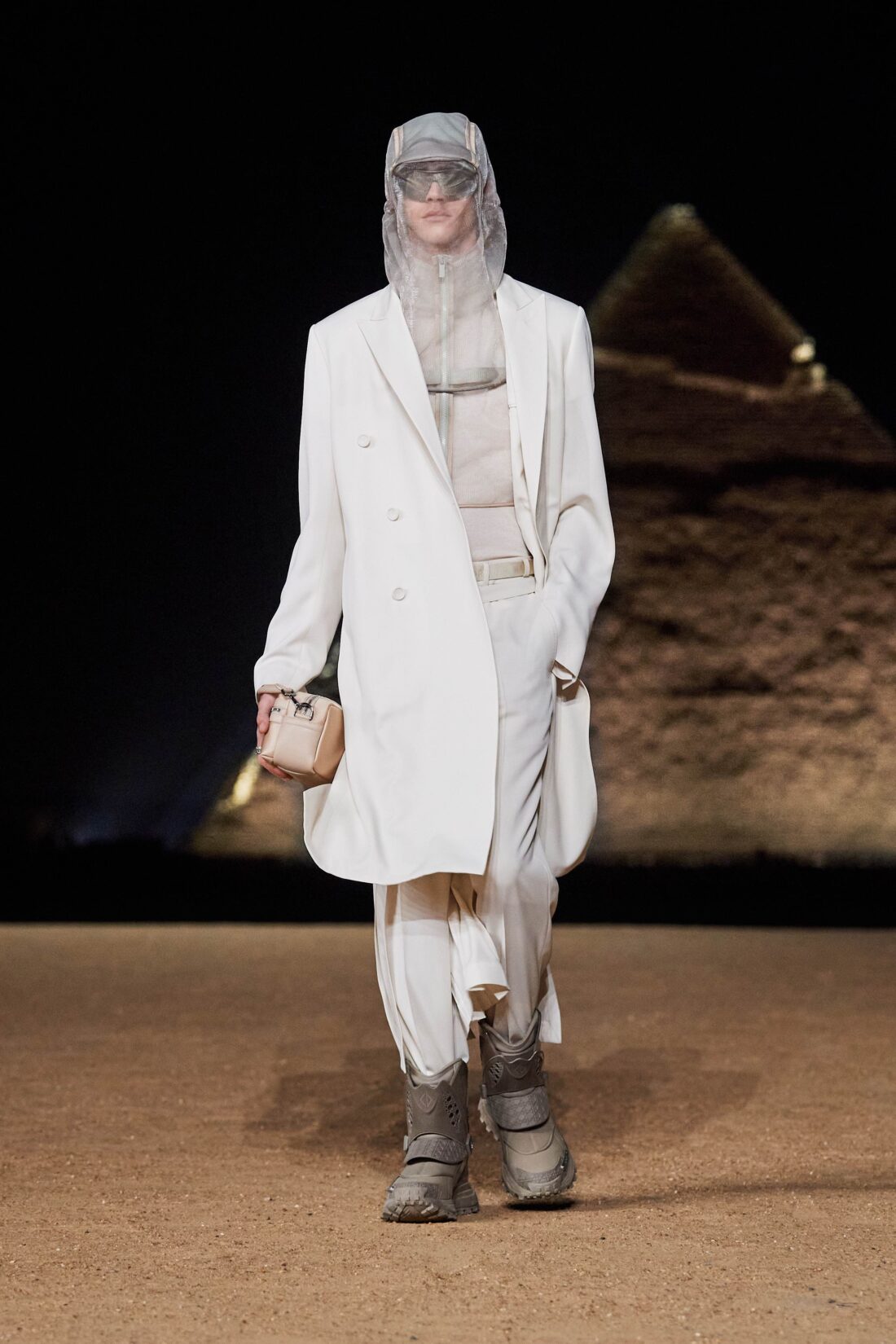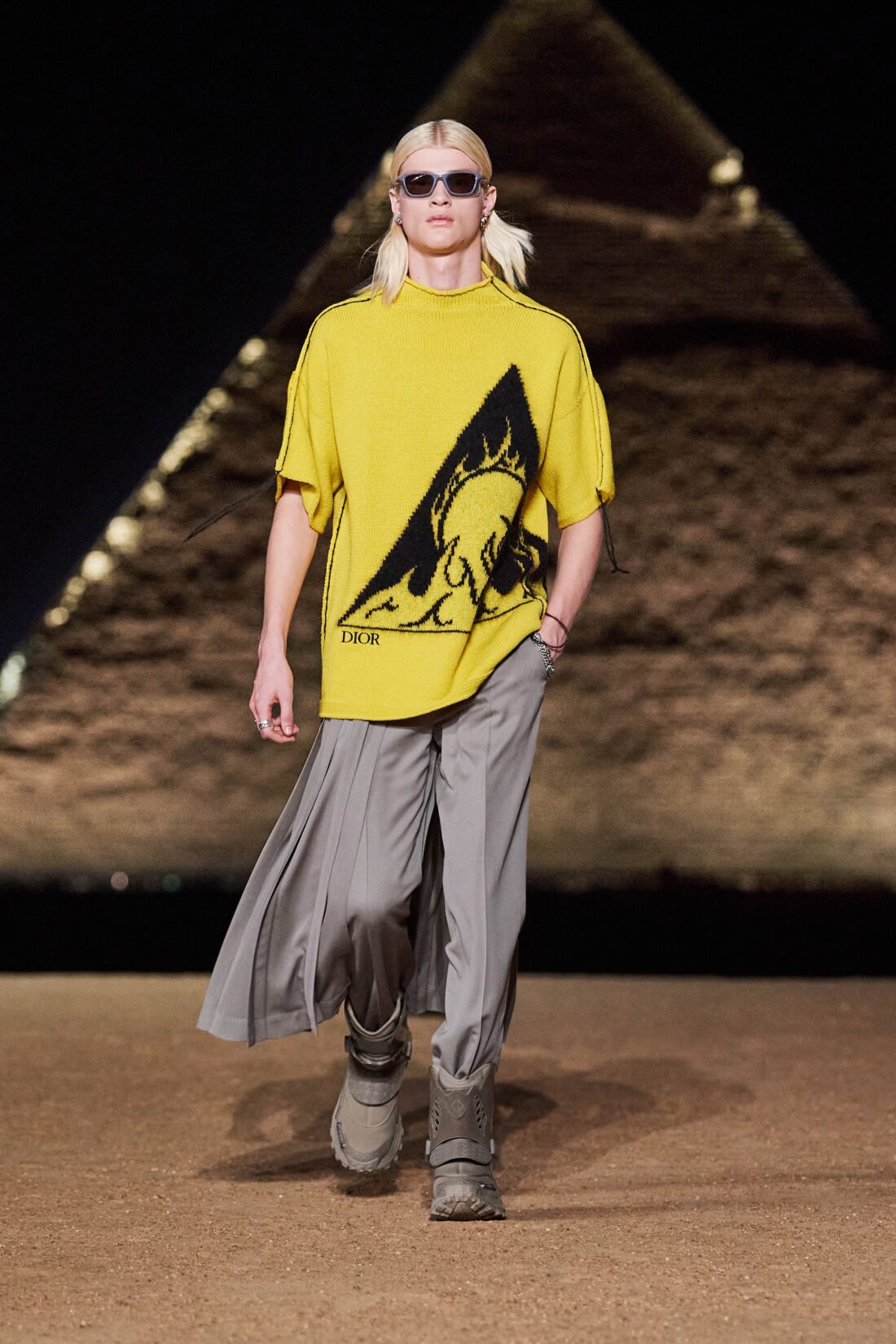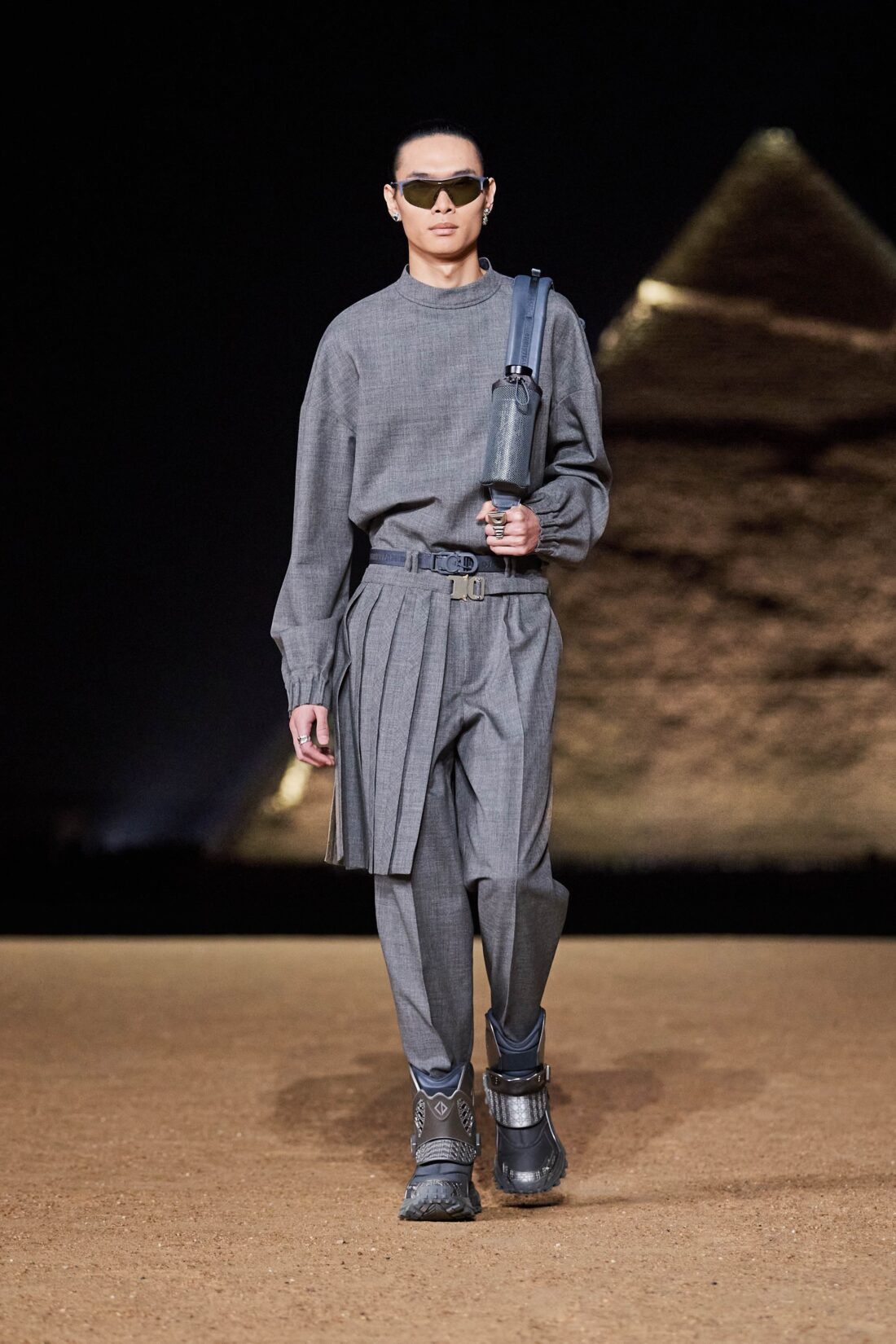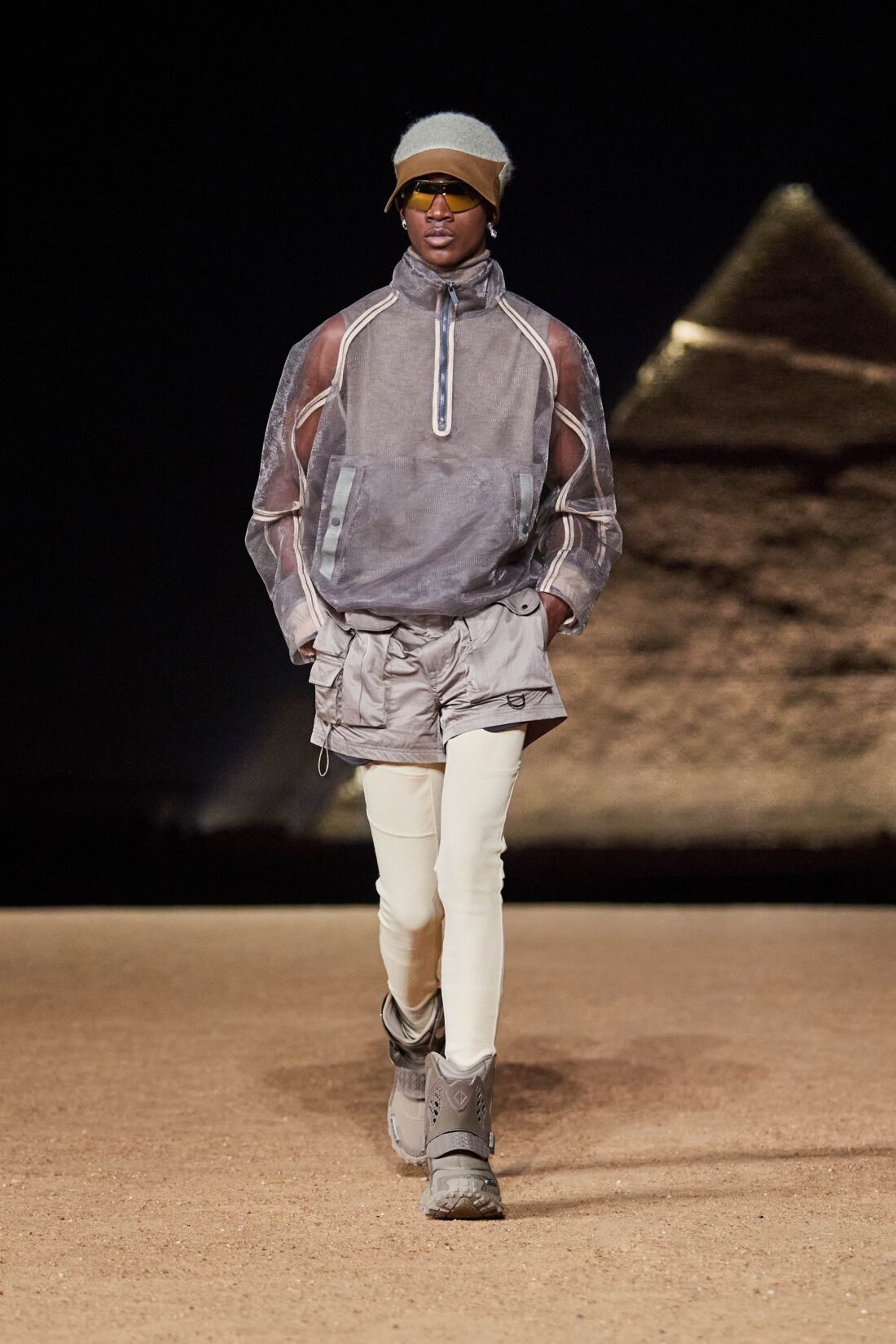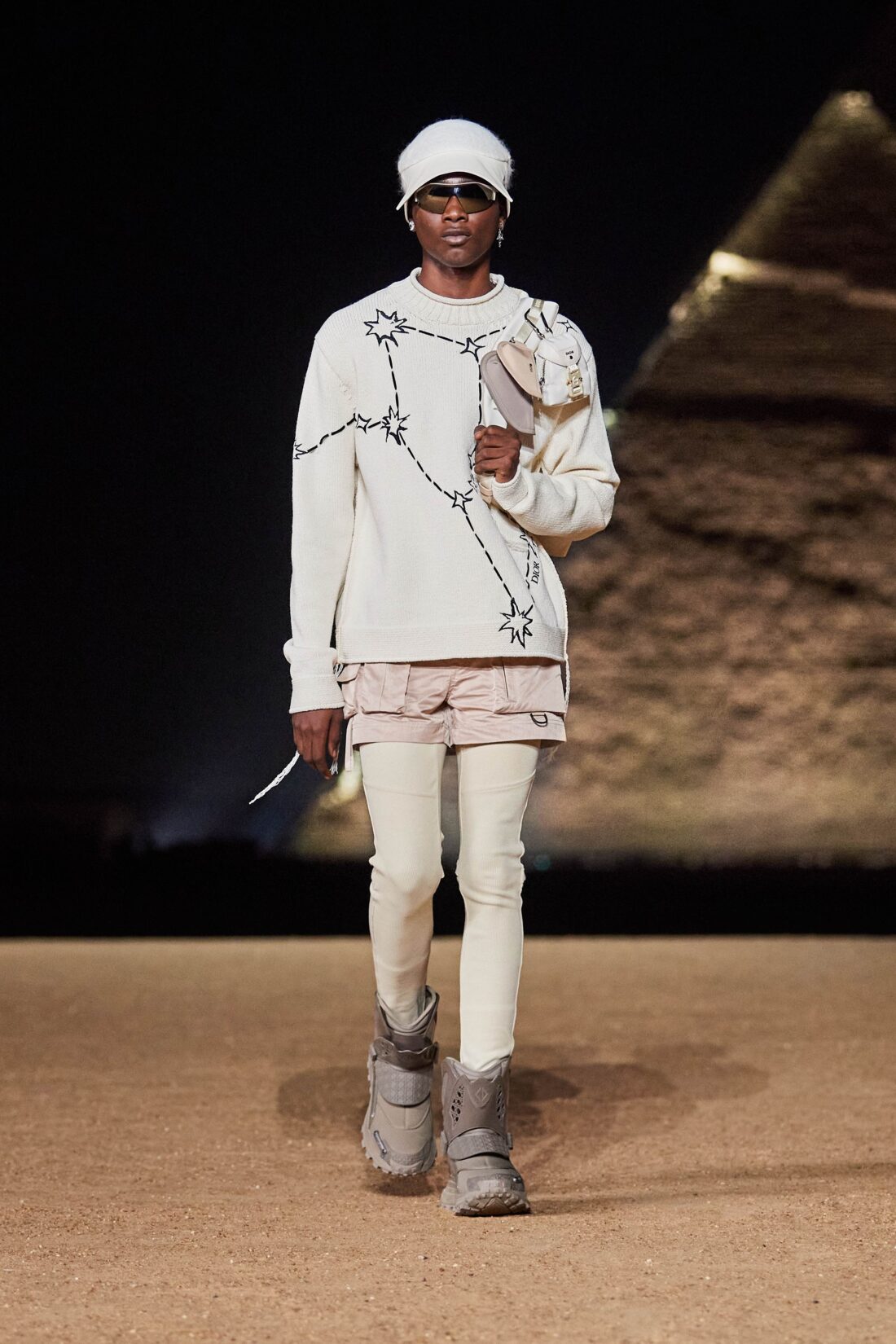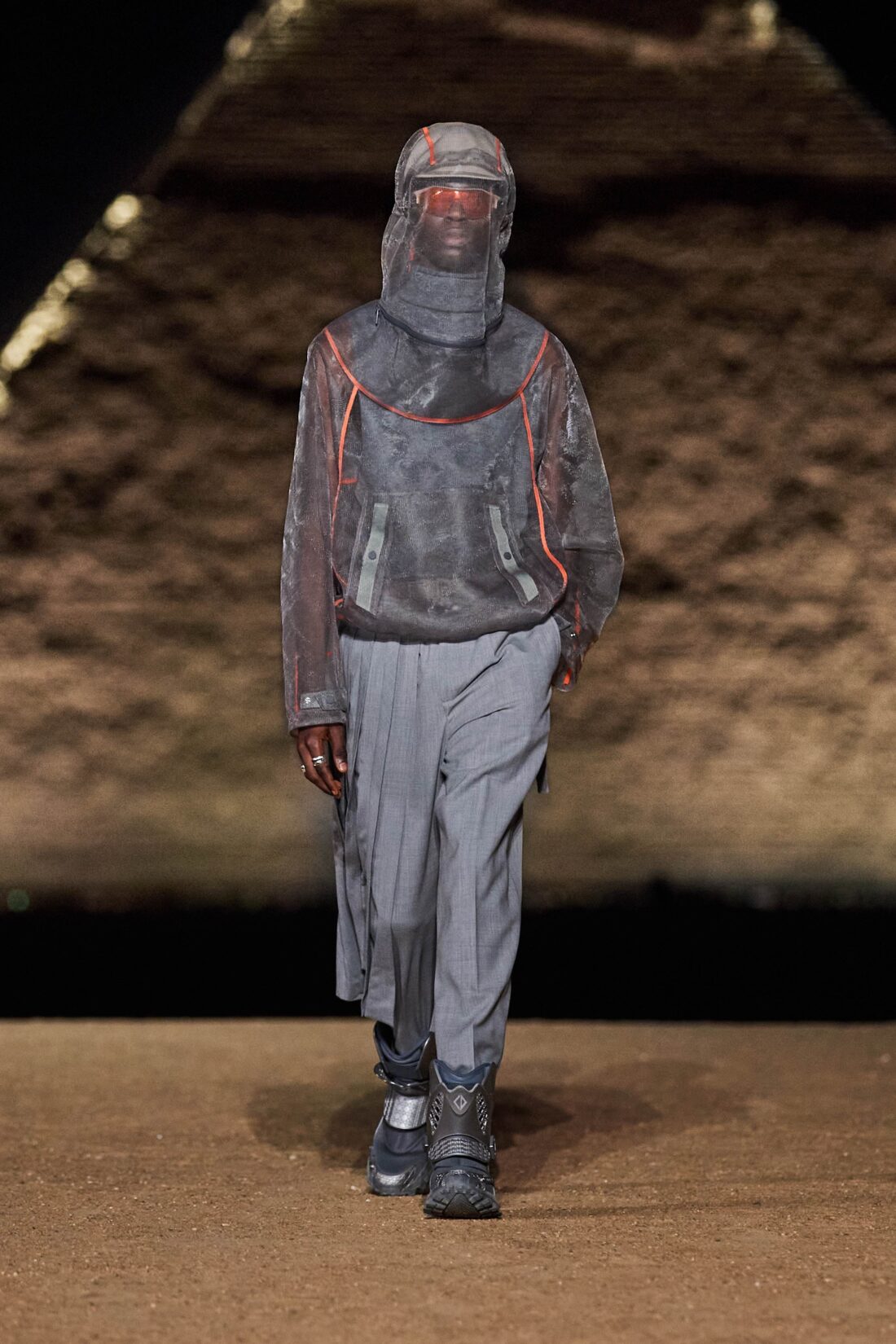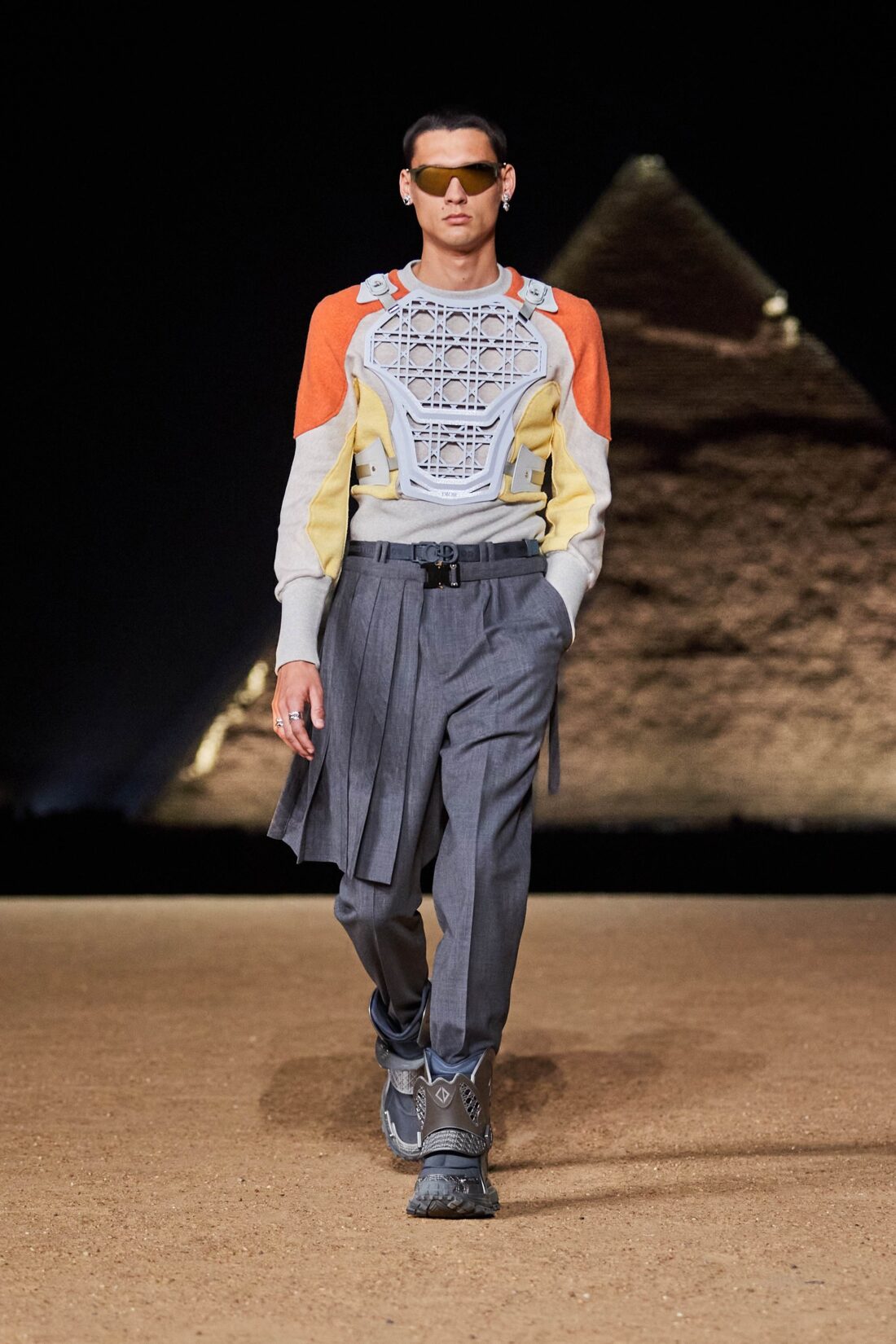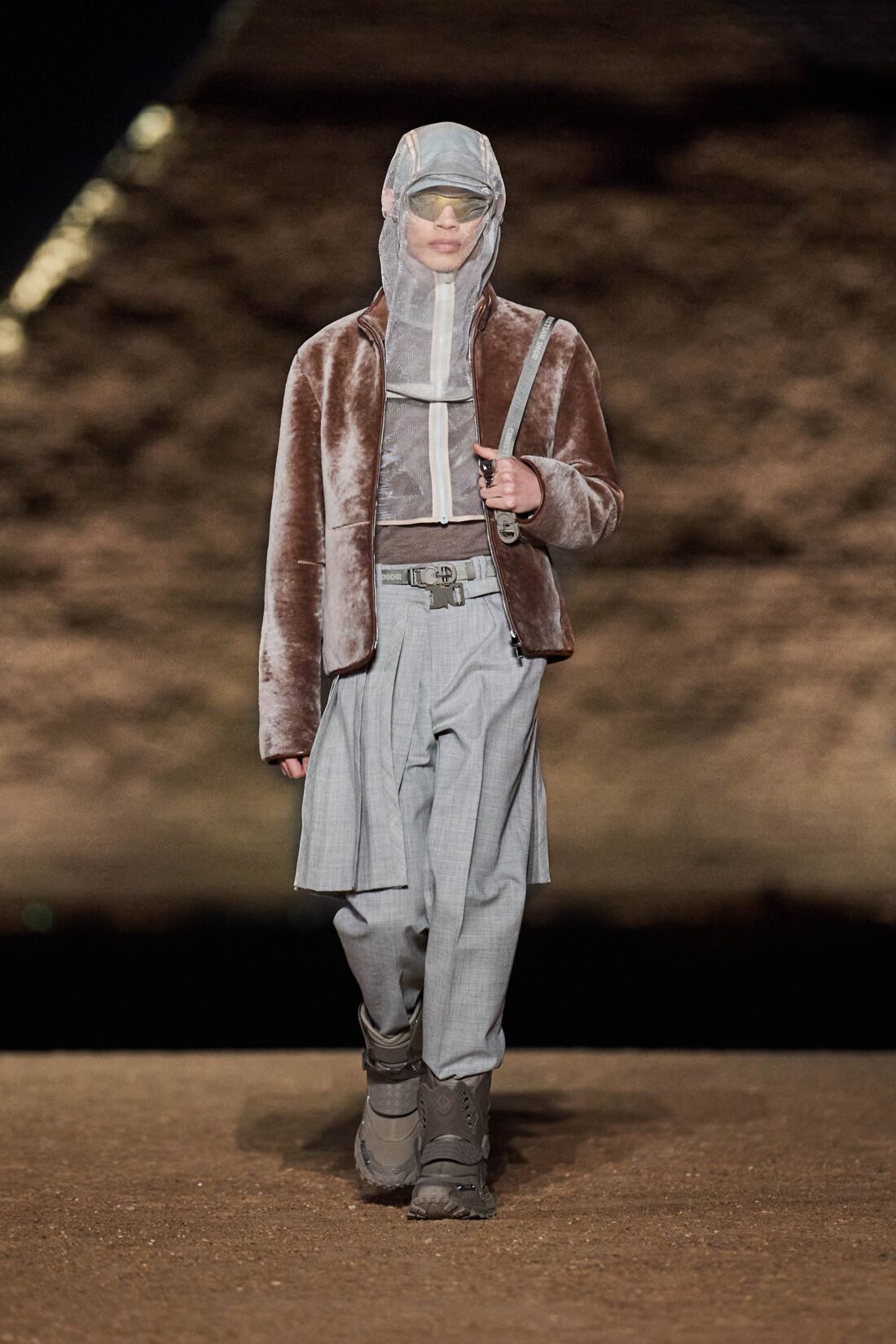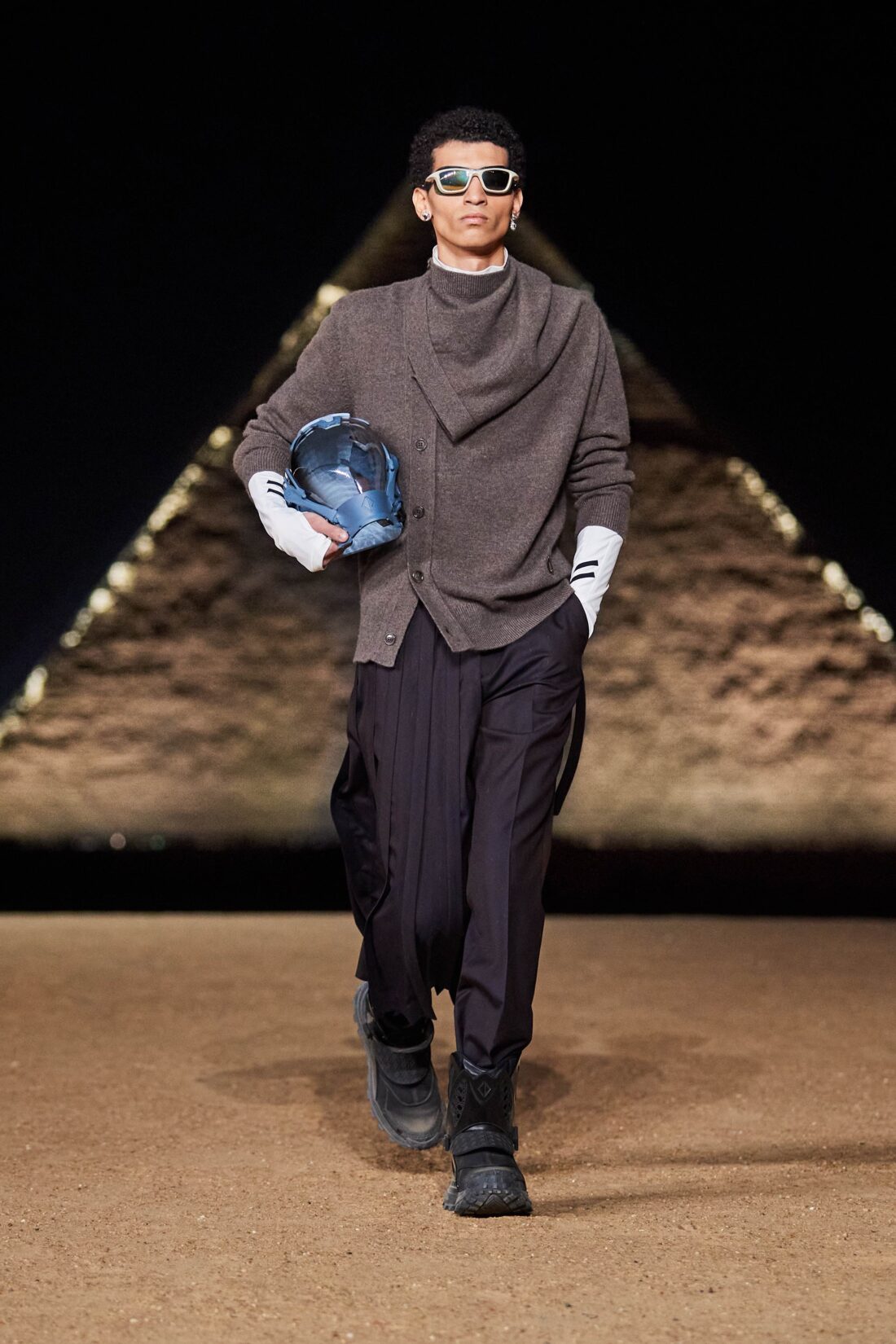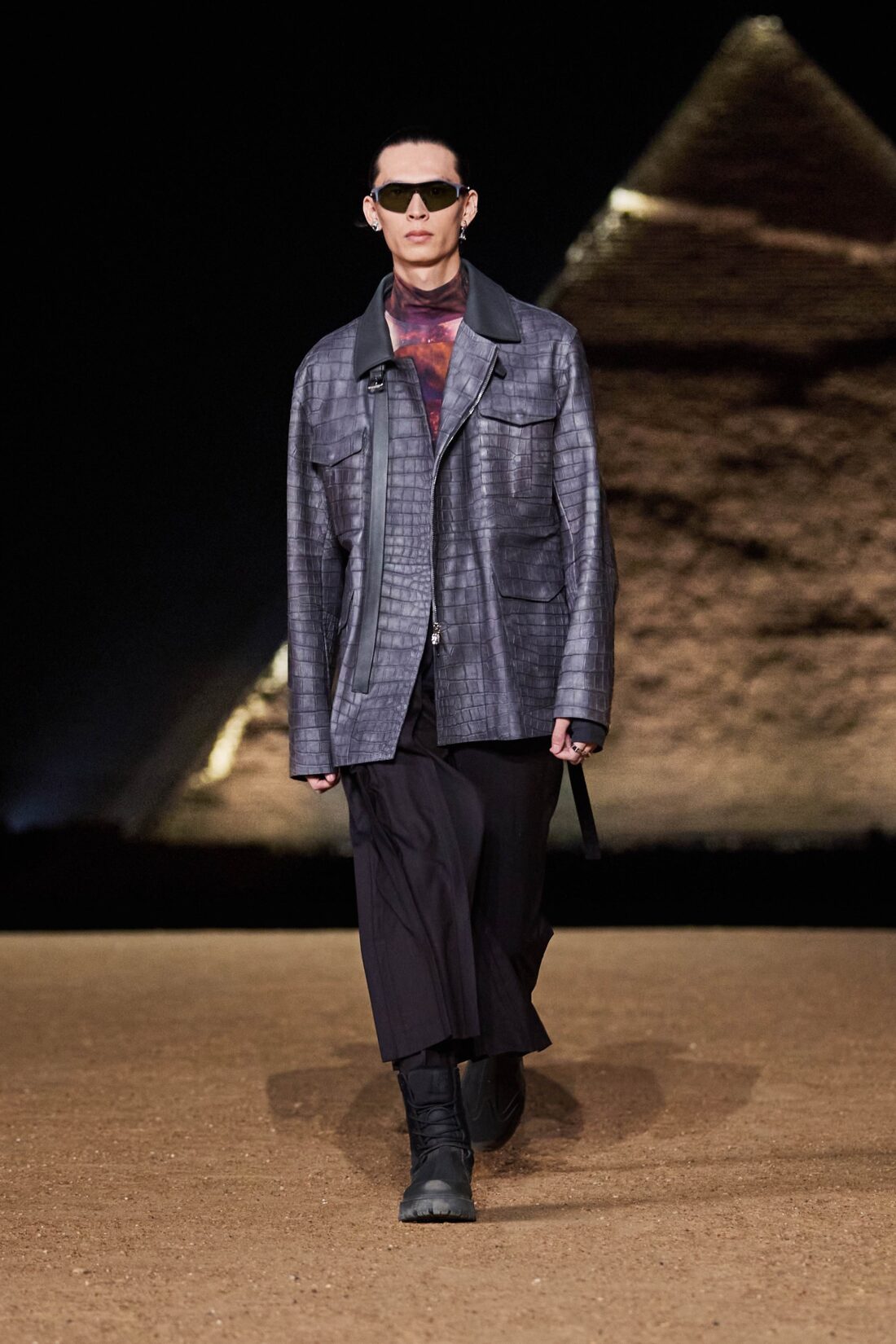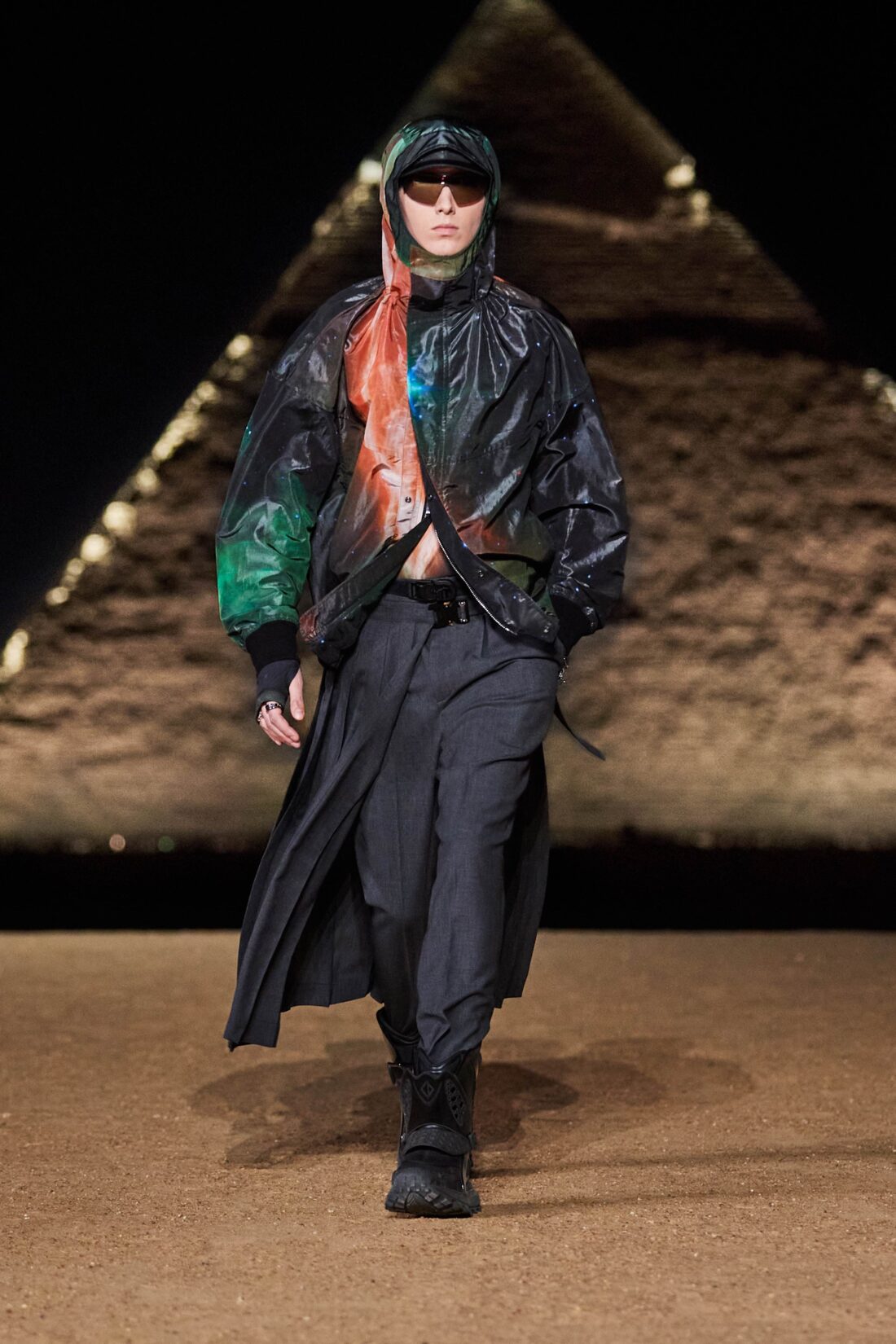 Photos by Dior.