For the fifth consecutive year, Dior is proud to unveil its latest Dior Lady Art collection which sees ten artists and collectives from around the world lending their talents to reinvent the iconic Lady Dior bag.
As with previous years, the artists are given carte blanche to interpret the timeless accessory according to their respective inspirations and skills. This year's project sees names from China to Madagascar and India to Russia, all of whom have reinvented the bag's architectural structure and charms with elements spanning from the world of literature and culture.
Learn more about the 10 Dior Lady Art #5 creations and the respective artists behind them in the gallery below.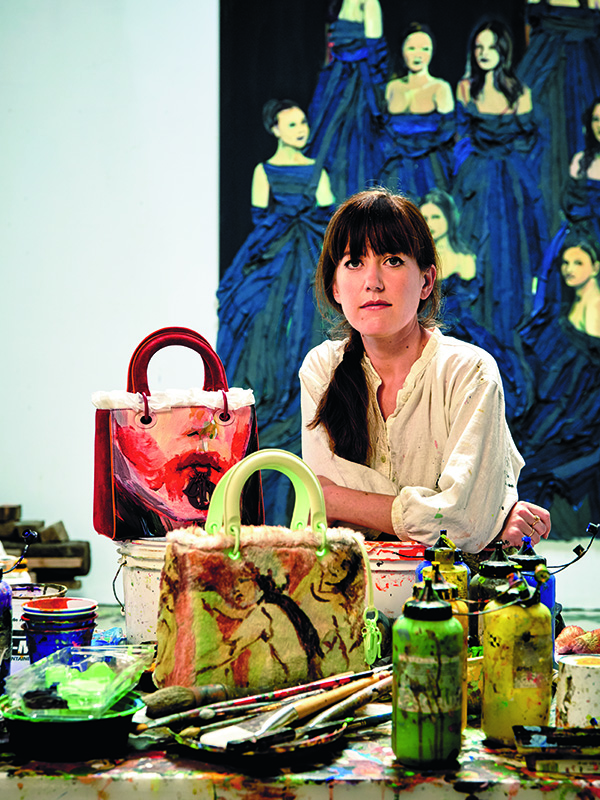 Claire Tabouret, USA
Claire Tabouret, USA
As a young girl, French-born, LA-based artist Claire Tabouret was mesmerised by Monet's works, which later inspired her impressionism artwork. Her three Lady Dior creations reflect her renowned paintings, with a slightly gory twist in the form of vampire-themed self-portraits.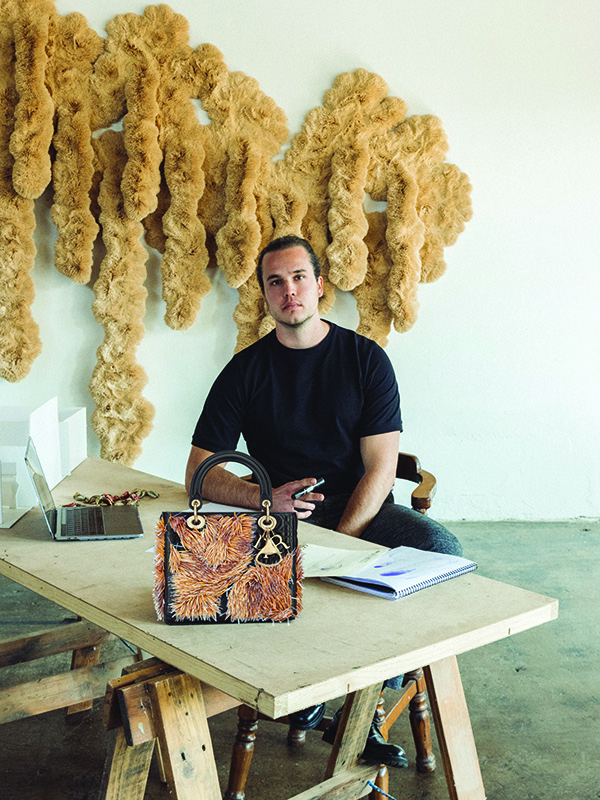 Chris Soal, South Africa
Chris Soal, South Africa
This South African artist is known for his knack of giving everyday items an artist purpose. As such, his trompe l'oeil spins on two Lady Dior bags feature embroidered "shells" that are actually beer caps, with a functional bottle opener among the charms. A third edition is made with toothpicks forming a signature Cannage quilting on the bag.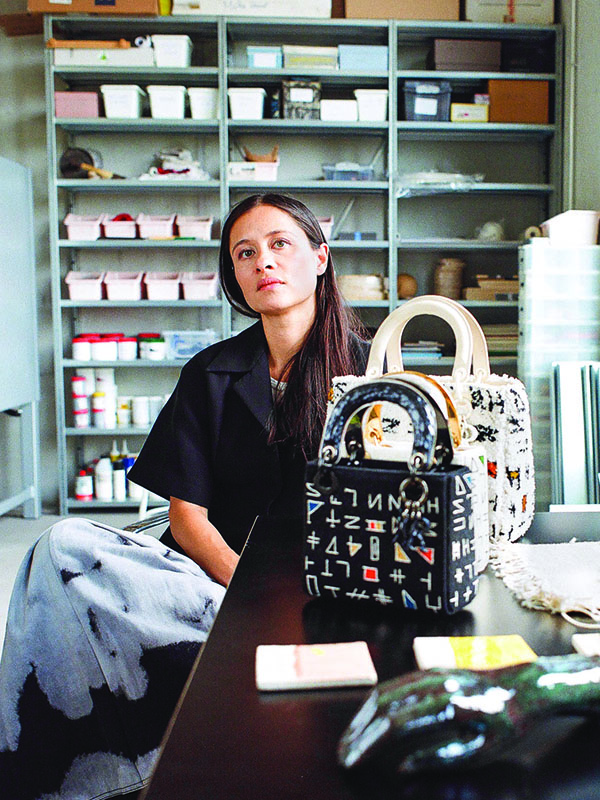 Mai-Thu Perret, Switzerland
Mai-Thu Perret, Switzerland
Famed for her work involving literature and homemade crafts, Swiss artist Mai-Thu Perret adorned her editions of the Lady Dior bag with symbols inspired by German thinker, Friedrich Fröbel. The symbols are actually alphabets used to help students to master writing and language in the 19th century – evoking ancient art approached with a modern aesthetic.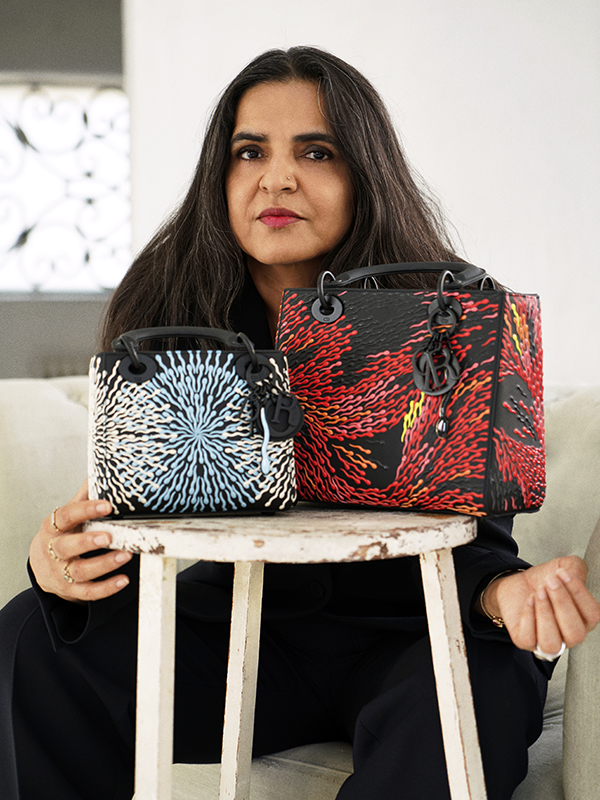 Bharti Kher, India
Bharti Kher, India
Indian feminist artist Bharti Kher often incorporates a symbol of her culture in her work. For this Lady Dior project, it's the bindi (a coloured dot won on the centre of the forehead, also known as the third eye), particularly in the form of a snake. This serves as a leitmotif set into the leather structure of the bag using a high frequency technique.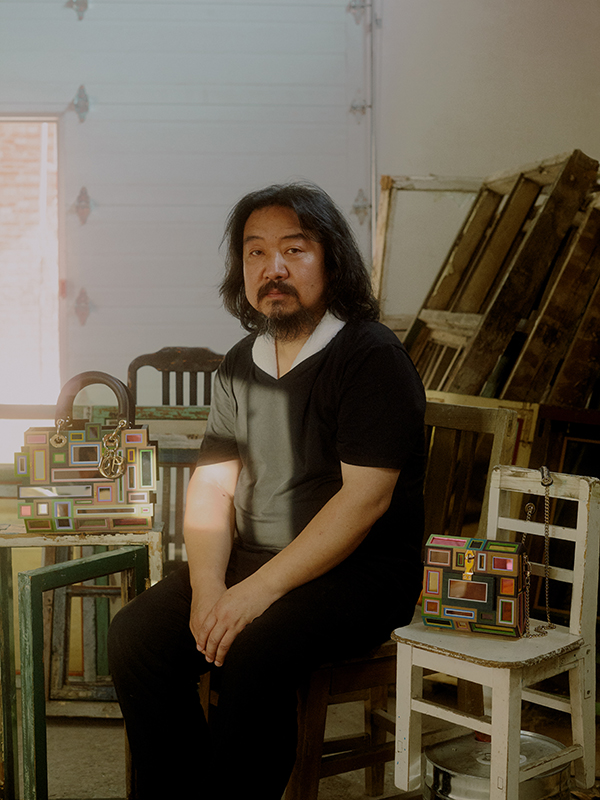 Song Dong, China
Song Dong, China
Inspired by his experience of stumbling across old, worn windows, Song Dong reimagined Dior's iconic accessory as a "Window Bag" holding a world of its own within. Rectangular windows and mirrors of different sizes make up the structure of the tote, designed to reflect many different personalities.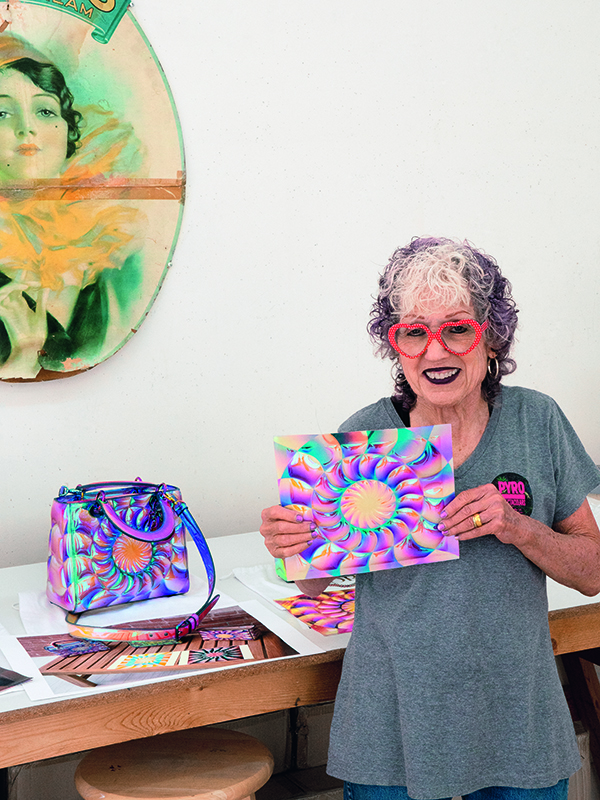 Judy Chicago, USA
Judy Chicago, USA
Distinguished as a feminist icon and artist, Judy Chicago's Lady Dior designs recall three works from her oeuvre: "Let it All Hang Out", "Christine of Sweden" and "Queen Victoria" from her "Great Ladies Series". Each bag features iridescent dichroic effects and the name of the painting it references at the bottom of the bag, paying tribute to legendary women even as they're being carried by women of today.
Joël Andrianomearisoa, Madagasca
Joël Andrianomearisoa, Madagasca
Joël's two Lady Dior masterpieces extend beyond the bag to the box that it comes in and the book that's gifted within. One is covered in millefeuille leaves of leather forming waves that make it hard to distinguish which is the front or back of the bag; the other small version is made with black radzimir silk, perfectly embodying the savoir-faire of the couture house.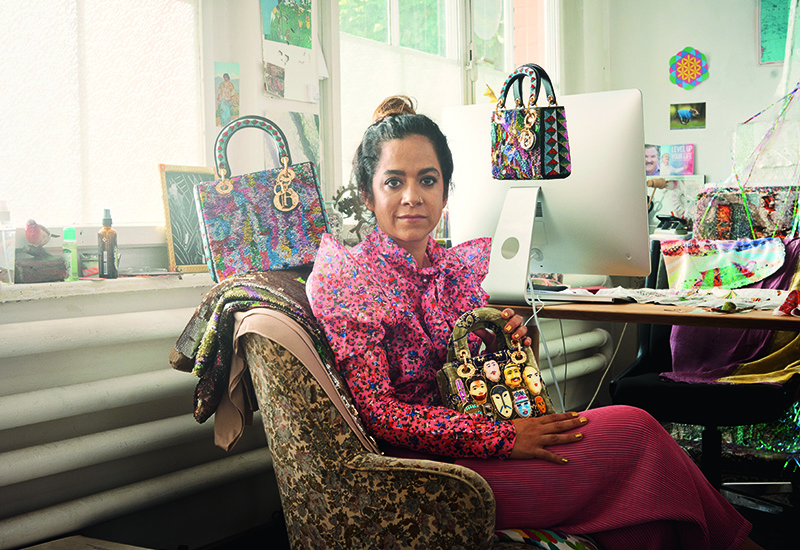 Olga Titus, Switzerland
Olga Titus, Switzerland
As a Swiss-Malaysian, Olga's works often reflect her fascination with transculturalism and spirituality. One of her three Lady Dior reinventions embodies this through the theatrical masks from different cultures that are embellish onto the body of the floral-designed tote, creating the idea of community.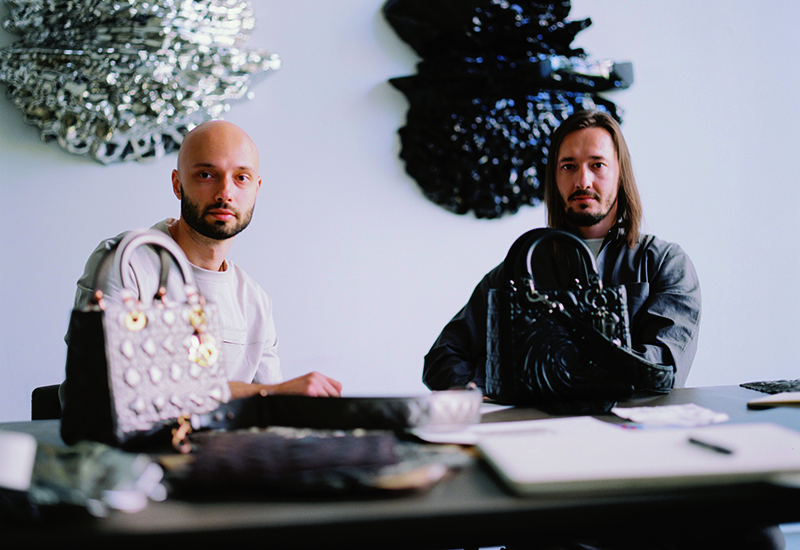 Recycle Group, Russia
Recycle Group, Russia
Russian art duo Georgy Kuznetsov and Andrey Blokhin of Recycle Group have taken the signature Cannage quilting of the Lady Dior and warped it digitally, as if the bag had been caught up in a vortex or fallen through a filter. The eyelets for the handles and the charms are also altered accordingly, creating an illusion of a digital vortex of sorts.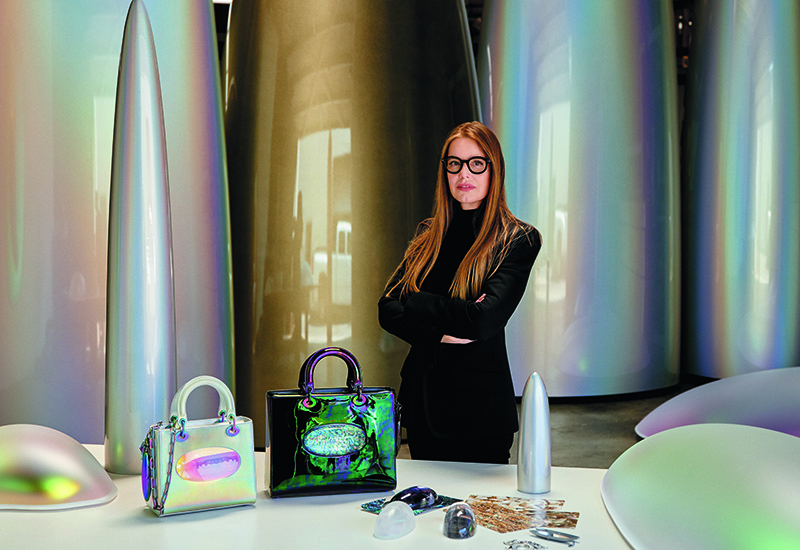 Gisela Colon, USA
Gisela Colon, USA
LA-based contemporary artist Gisela has carved a niche for herself in organic minimalism, rendered as a "mysterious spheroid" in the middle of her Lady Dior creations. It is complemented by a monolith charm shaped after her famed Parabolic Monolith sculptures, portraying vivid colours while doubling as an energy amulet.
(swipe left for more)
The Dior Lady Art #5 will be available in the Dior Pavilion boutique from 8th January, 2021.
For more information about the collection, follow the new Dior Talks podcast series here or visit the official website.
Related: A peek inside the new Dior Pavilion boutique
Photos courtesy of Dior