Cleopatra. A name that resounds with power and influence. The illustrious final Queen of Egypt, who ruled the empire with unwavering authority for nearly three decades. A woman of extraordinary linguistic prowess, who could speak in numerous languages. The tales of her romantic involvement with both Julius Caesar and Marc Anthony continue to be interpreted in various ways, even after thousands of years.
However, one subject that remained ingrained in the minds of all individuals—especially beauty aficionados—was her exotic beauty. Her influence in wearing heavy and noticeable makeup has solidified her standing in the annals of history.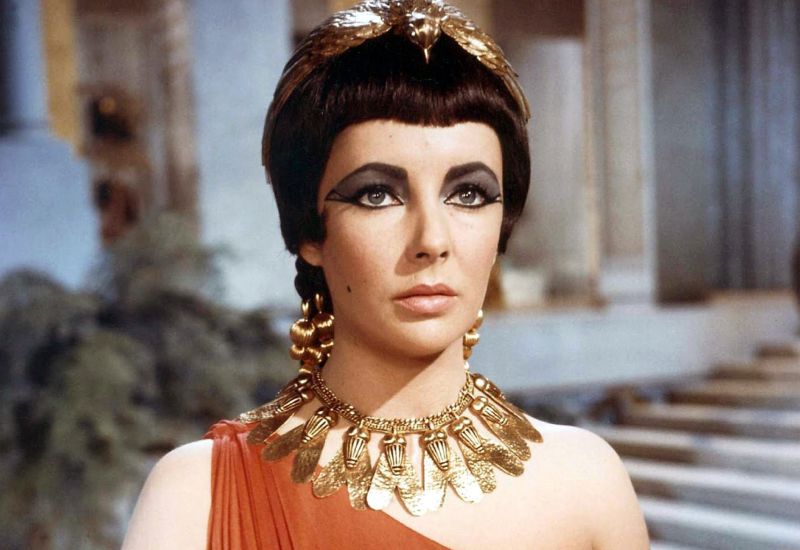 If you've watched Cleopatra's biopic starring the iconic Elizabeth Taylor, you'll probably notice her extensive repertoire of beauty secrets. From bathing in donkey milk to adorning her radiant brown skin with lustrous oils to accentuating her eyes with a thick application of kohl liner. The kohl liner. Yes, a beauty technique which then transcended over generations, leaving a lasting impact on the world of beauty. One single stroke of this powerful black line has the ability to elevate the wearer's eyes to new heights, exuding confidence and allure.
So, the question remains… Was Cleopatra really the inventor of eyeliner? 
The significance of kohl liner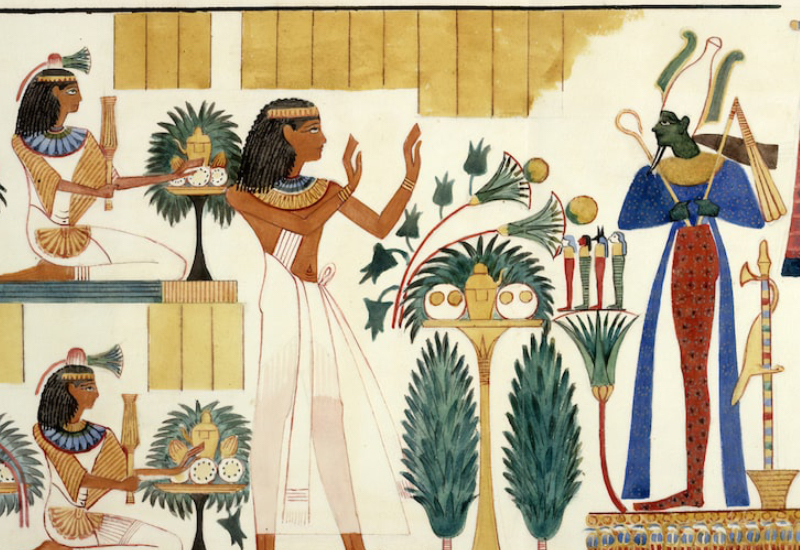 Based on an article published by National Geographic, historians have collected a number of artefacts and documents suggesting that servants of Cleopatra, both man and woman, wore black and green powders coated around their eyes. "People wore it on a daily basis," said study co-author Christian Amatore, from the Université Pierre et Marie Curie in Paris, France. It was believed that the application of eye makeup held a mystical significance, wherein the deities Horus and Ra would safeguard the wearer from various ailments. 
The ancient Egyptians, in response to the messages conveyed by their Gods, adopted the practice of wearing eye makeup on a daily basis. In those times, the inhabitants of Egypt were particularly troubled by eye infections, such as conjunctivitis, due to the harsh tropical conditions prevalent along the Nile Rivers. The Egyptians also held the belief that applying dark pigments around the eyes would shield them from the intense rays of the midday sun, as well as safeguard against the presence of dust and mites in the desert. 
So the idea of Cleopatra wearing a kohl liner to beautify her appearance and seducing her foes is technically wrong. Let's put that to rest. She primarily uses kohls as a means to invoke the protection of the deities and preserve the health of her eyes. And also, tradition.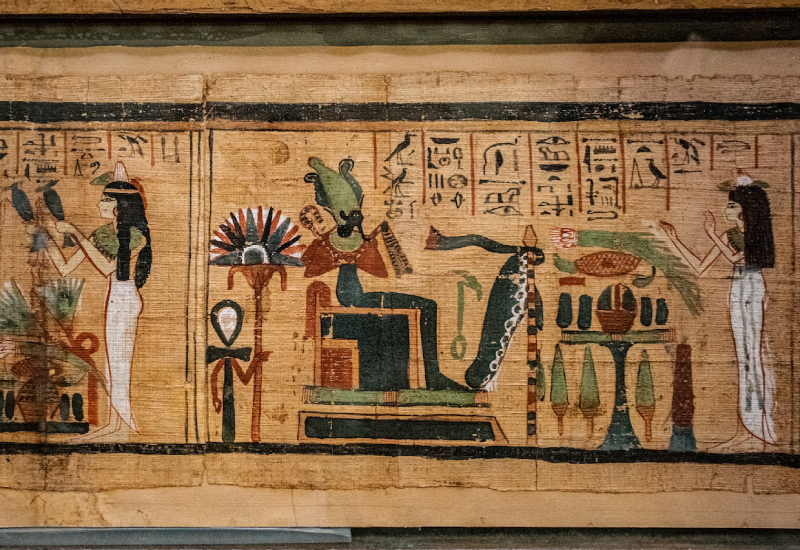 Cleopatra's beauty influence
One thing for sure, Cleopatra was the original beauty influencer before beauty influence was even a thing. When she rose to power in the 1st century BC, Egyptian women were already well-versed in the art of cosmetics and beauty secrets. 
Cleopatra was known to use striking green malachite paste on her lower eyelids, akin to modern-day coloured eye pencil. She was obsessed with eye makeup. Her eyeshadows were made from finely ground lapis lazuli stone, and her signature eyeliner and brows were achieved with a mixture of powdered lead sulphide and animal fat, resulting in a bold, powdered black kohl. She even created her own lipstick using iron oxide and red clay for a stunning pop of colour. 
Clearly, Cleopatra and her people possess exceptional expertise in beautifying their appearance. But, if wearing a kohl liner was regarded as tradition—whose tradition did Cleopatra and the people of ancient Egypt follow? Wasn't she the one who was known to kick-started makeup?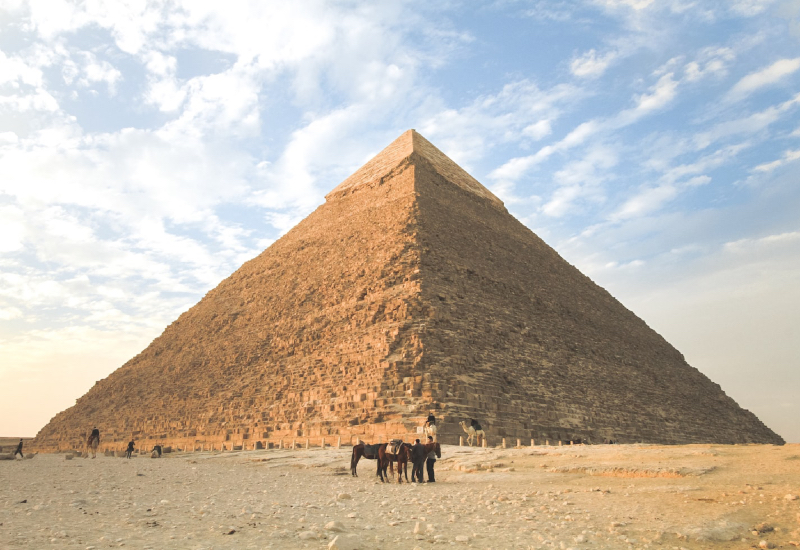 So, Cleopatra really invented makeup? 
Despite Cleopatra's extensive repertoire of beauty secrets, her captivating femme fatale image, and her successful role in advancing and modernising the art of makeup, it is important to note that she was not the originator of eyeliner or makeup in general. 
Historical records reveal that Queen Nefertiti—the royal wife Amenhotep IV—had already embraced the use of cosmetics and kohl liner many centuries prior to Cleopatra's reign. Her people even documented and praised her as the woman who holds all the beauty. There was an engraved stela at Amarna, Egypt, which reads: "The leading woman of all the nobles, great in the palace, perfect of appearance, beautiful in the double plume, great wife of the king—Nefertiti, granted life forever, and for eternity!'' 
Interesting.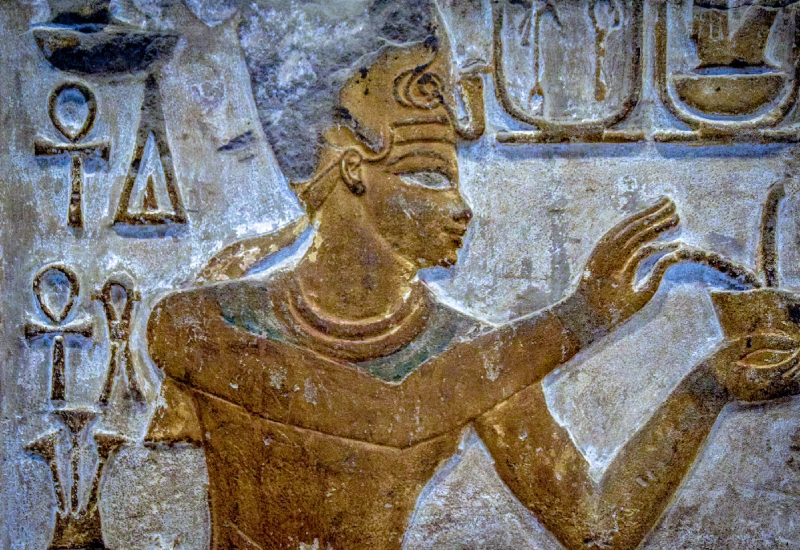 Nevertheless, Cleopatra—the name that rings a hundred of tales—remains the ultimate embodiment of a powerful woman. Her beauty is undeniable, but it is her influential role in history that truly sets her apart. She is not just a figure from history; she is history. The world of beauty owes her a debt of gratitude for her timeless beauty and iconic kohl liner: the ancient cosmetic that left an indelible mark on today's beauty industry.
And thanks to her unparalleled aura, every time someone adorns themselves with a kohl liner, they can feel the presence of Cleopatra and her unwavering confidence within. Resulting in a significant boost in self-confidence.
Featured image from 1963 movie, Cleopatra.