After months of teasing an all-new electric vehicle, the DeLorean Motor Company has officially revealed its upcoming DeLorean Alpha 5 EV. 
The news signals the return of the iconic vehicle made famous by the Back to the Future trilogy. The Delorean itself had a brief existence, lasting only from 1981 until 1982 when the original DeLorean Motor Company went bankrupt. DMC is a relaunched classic automobile parts brand, no longer the unsuccessful vehicle company founded by John DeLorean in 1975. Italdesign, the same company that developed the original DMC-12 in the 1970s, is responsible for the new electrified version's design.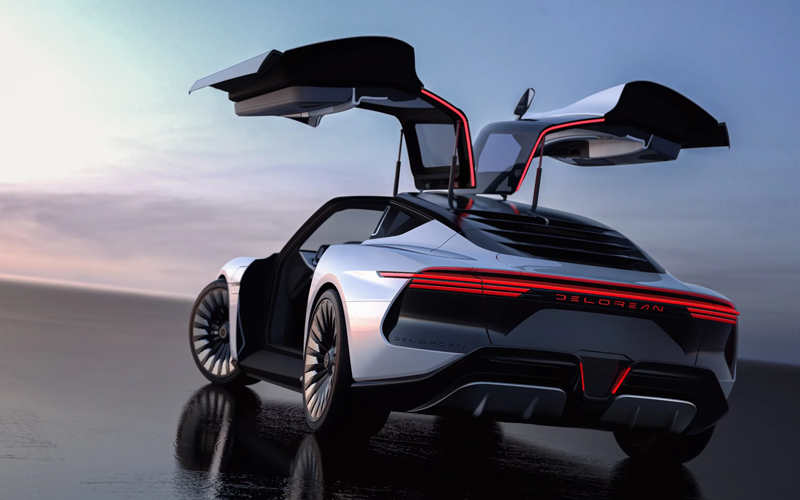 "The Alpha5 is a representation of the past 40 years of DeLorean," said Troy Beetz, Chief Marketing Officer of DeLorean Motor Company. "There was this enormous responsibility to make sure we honored the history of the DeLorean brand, but an even greater responsibility in curating its future…I think we did both with the Alpha5."
The DeLorean Alpha 5 EV is expected to include a 100kWh battery pack with a range of more than 300 miles and power a dual-motor, all-wheel-drive system. The top speed is expected to be 155 miles per hour. According to DeLorean, the car will accelerate from 0-60mph in 2.99 seconds, and 0-88mph in 4.35 seconds, paying homage to the infamous speed that allows the DeLorean to travel back in time in the Back to the Future trilogy.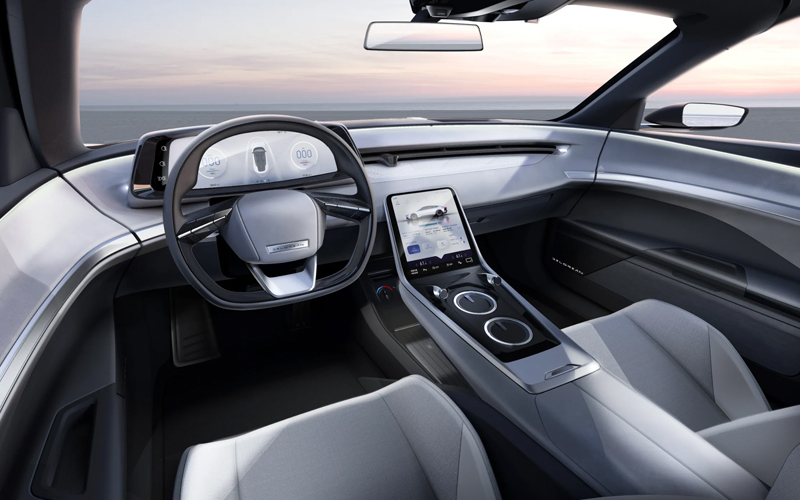 Unlike the original DeLorean, the interior now has four seats rather than two and will include two large screens, one in front of the steering wheel and one in the centre console. DeLorean Alpha 5 will premiere at Pebble Beach Concours d 'Elegance Award ramp on August 18 and the Concept Lawn on August 21. 
Visit delorean.com to learn more about the DeLorean Alpha 5 EV.