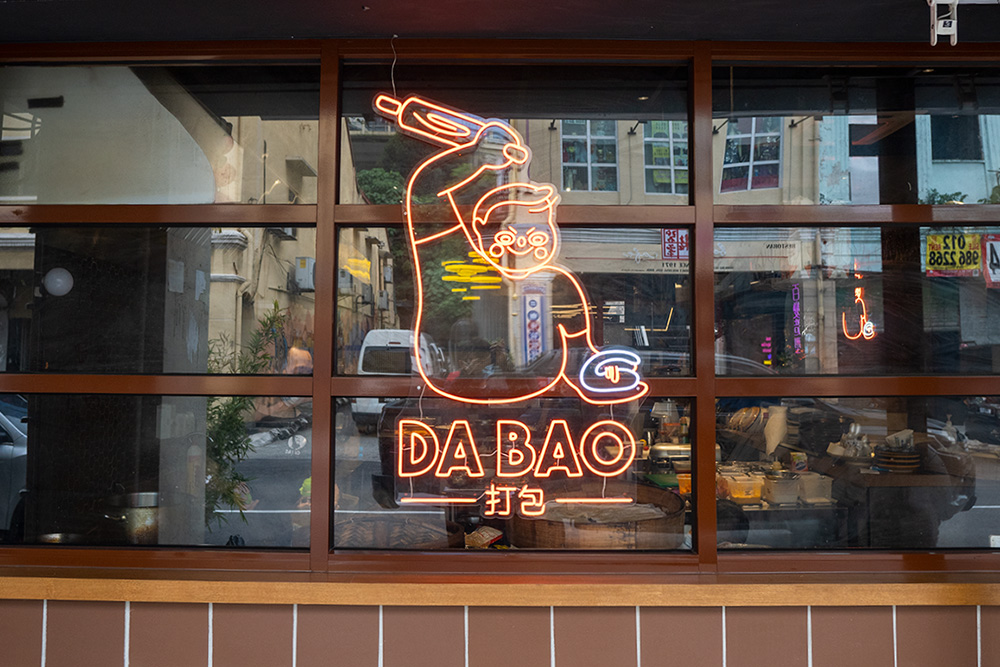 Despite an unassuming exterior, Da Bao is anything but the moment you walk through its doors.
From the neon lights to the lively paintings that grace its dining area, Da Bao is one of the newer establishments in KL evoking a hip and contemporary vibe that will undoubtedly appeal to this generation of millennials.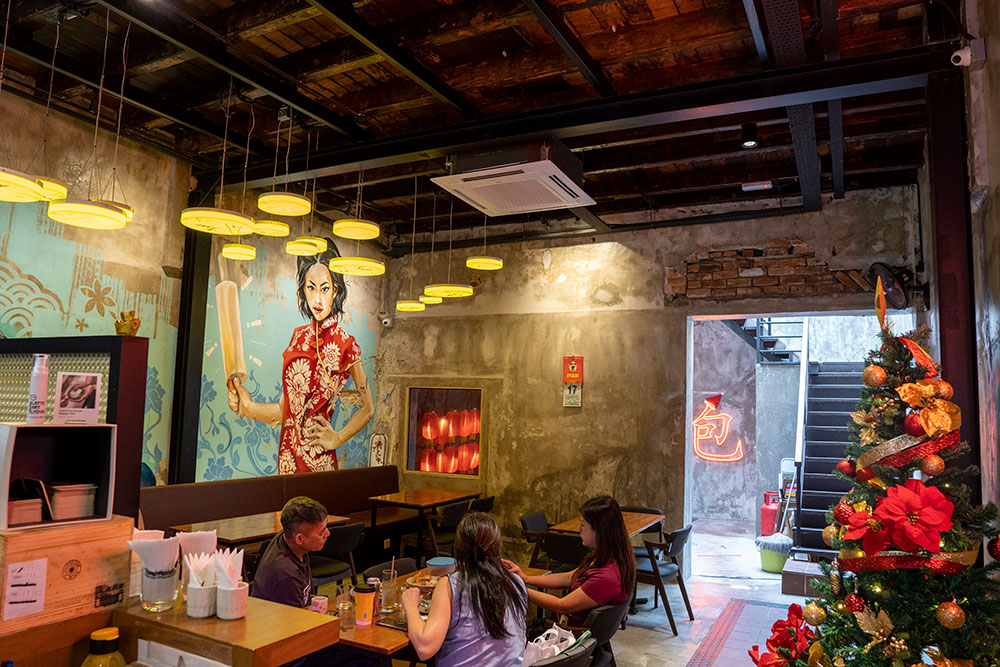 A short walk away from Four Points Hotel by Sheraton Kuala Lumpur, with two entrances via Jalan Petaling and Kwai Chai Hong Lane, Da Bao features an open-kitchen concept with a dining area on the ground floor, and a sophisticated cocktail bar upstairs for those who are just there for a buzz. The moment you step into Da Bao, you're immediately greeted by a sight of baos being pounded, and a mountain of them steaming hot in giant bamboo steamers.
According to Alex Yeo, co-founder of Da Bao, the restaurant was created to introduce a modern spin on traditional flavours – where the bao could become a hearty meal on its own.
"When people think of baos, they usually associate them as snacks," he tells. "We want to take the concept and upgrade it into a meal – sort of like an Asian burger."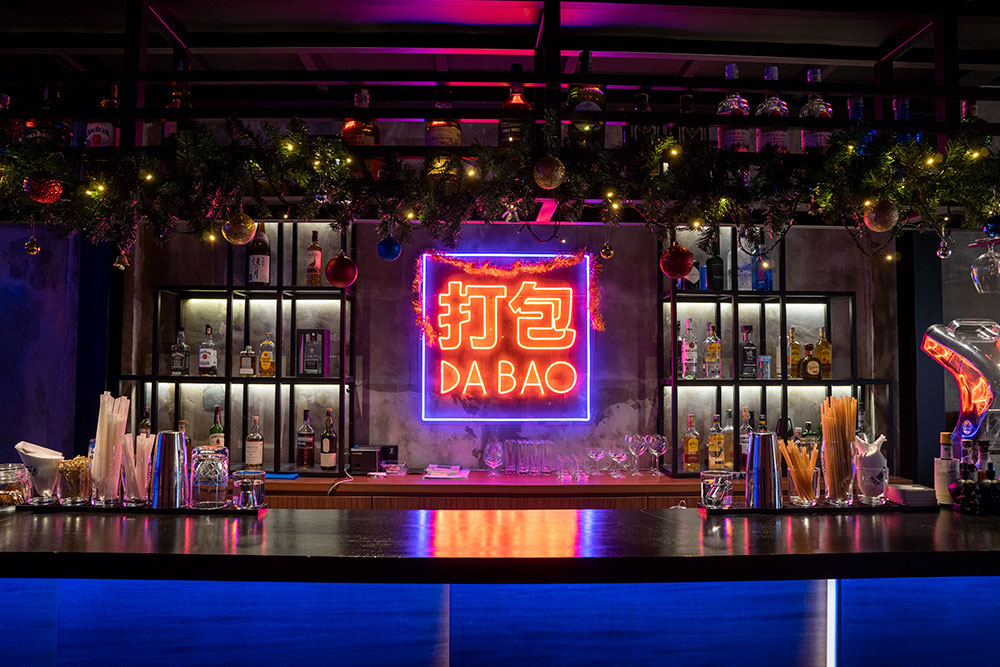 While initially the baos started off as easygoing, handheld buns, they have recently doubled in size, catering to more ravenous customers while adding more 'wow factor' and novelty to the dish. After all, it is the wish of Alex to create the Asian version of a burger – so why not follow its proportions as well?
A dedication to big, bold flavours
The menu is surprisingly extensive, and while the star of the show are the giant baos that take up the entire space of the plate, Da Bao Restobar also offers dessert baos, side dishes, and rice bowls. However, we're here to check out the main attraction, as well as sample a side dish to accompany our giant baos. Let us commence:
The first to catch our eye is the Soft Shell Crab Bao, where an entire beer-battered, deep fried soft shell crab lays in wait inside the plush bao – ready to be savoured. The bao itself is soft and delicate, with a substantial structural integrity that yields for a satisfying bite.
It is complemented by bold and rich accoutrements such as salted egg yolk and chilli crab sauce, with tangy pickled acar to refresh the dish back balance to the dish. The batter on the soft shell crab makes for a light and crisp crust, with added crunchiness from a sprinkling of deep fried curry leaves.
We are off to a great, bold start – making us look forward to the other scrumptious baos to come.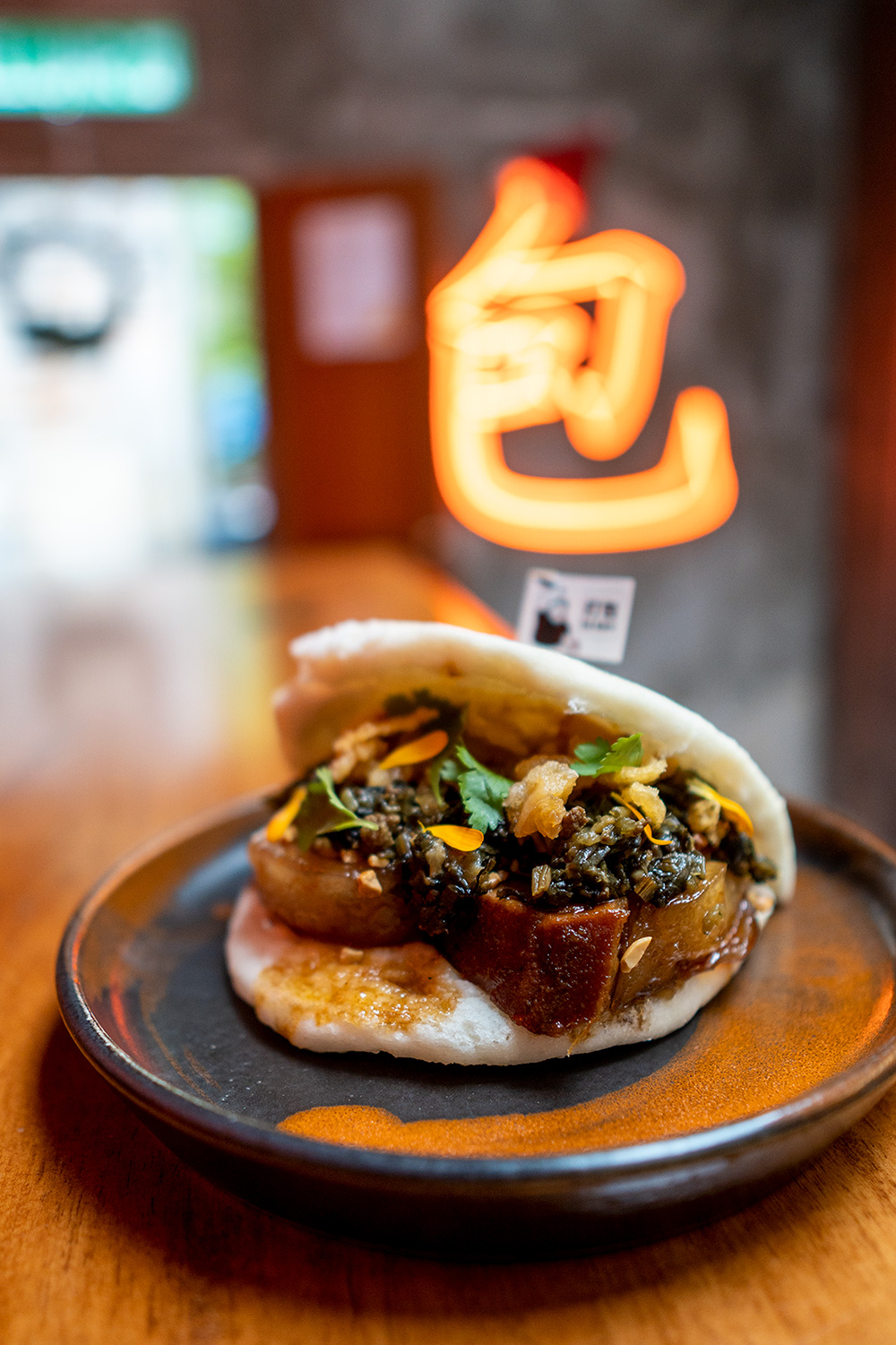 One of the best-sellers at Da Bao is the delectable Pork Bao, where sake-braised pork belly is so tender it falls apart and melts in the mouth effortlessly. Gems of crispy pork lard and roasted peanuts add textural depth to an otherwise 'soft' dish, while imparting complexity and an enhanced savoury punch. The addition of preserved mustard greens also gives a sharp saltiness to the bao, reminiscent of the warm comfort that comes from eating sour and spicy Chinese dishes.
A pleasant, vegetarian surprise
However, the bao that steals the spotlight is the Vegetarian Bao, where the main protein features firm tofu instead of meat. The bao is further stuffed with sweet potato mole, Brussels sprouts, pickled red onions, ulam raja, dragonfruit salsa, house-made sambal, and an orange balsamic glaze. This proves itself to be the most unique and flavoursome bao on the menu – that could come as a surprise, especially to passionate carnivores.
Alex also shares with us how the Vegetarian Bao has become a favourite even for his meat-loving customers, stating that some have even grown out of their distaste for Brussels sprouts and doubt towards plant-based dishes not being filling enough.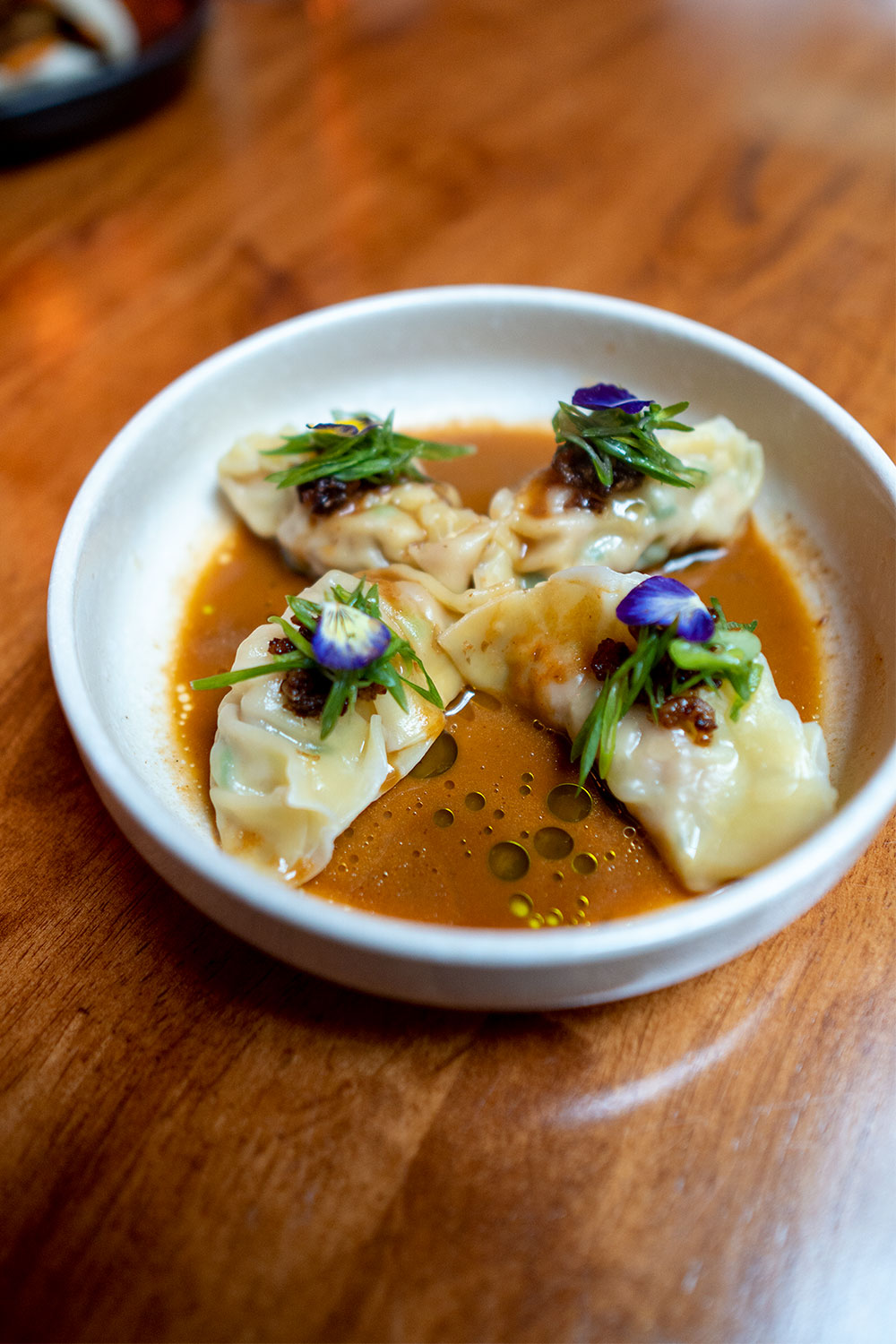 As for sides, we opt for the PS Dumplings – tender parcels containing juicy bites of pork and shrimp. The dumplings sit blissfully in a shallow pond of a rich and flavoursome shellfish bisque – staying true to Da Bao's intention of bring modern and Western flavours to traditional Asian favourites. While this dish is already wonderfully savoury on its own, the addition of XO sauce brings a deeper punch of umami, while burnt scallions and spring onion oil bolsters the headiness with fresher, complex notes.
Traditional cocktails with a Da Bao spin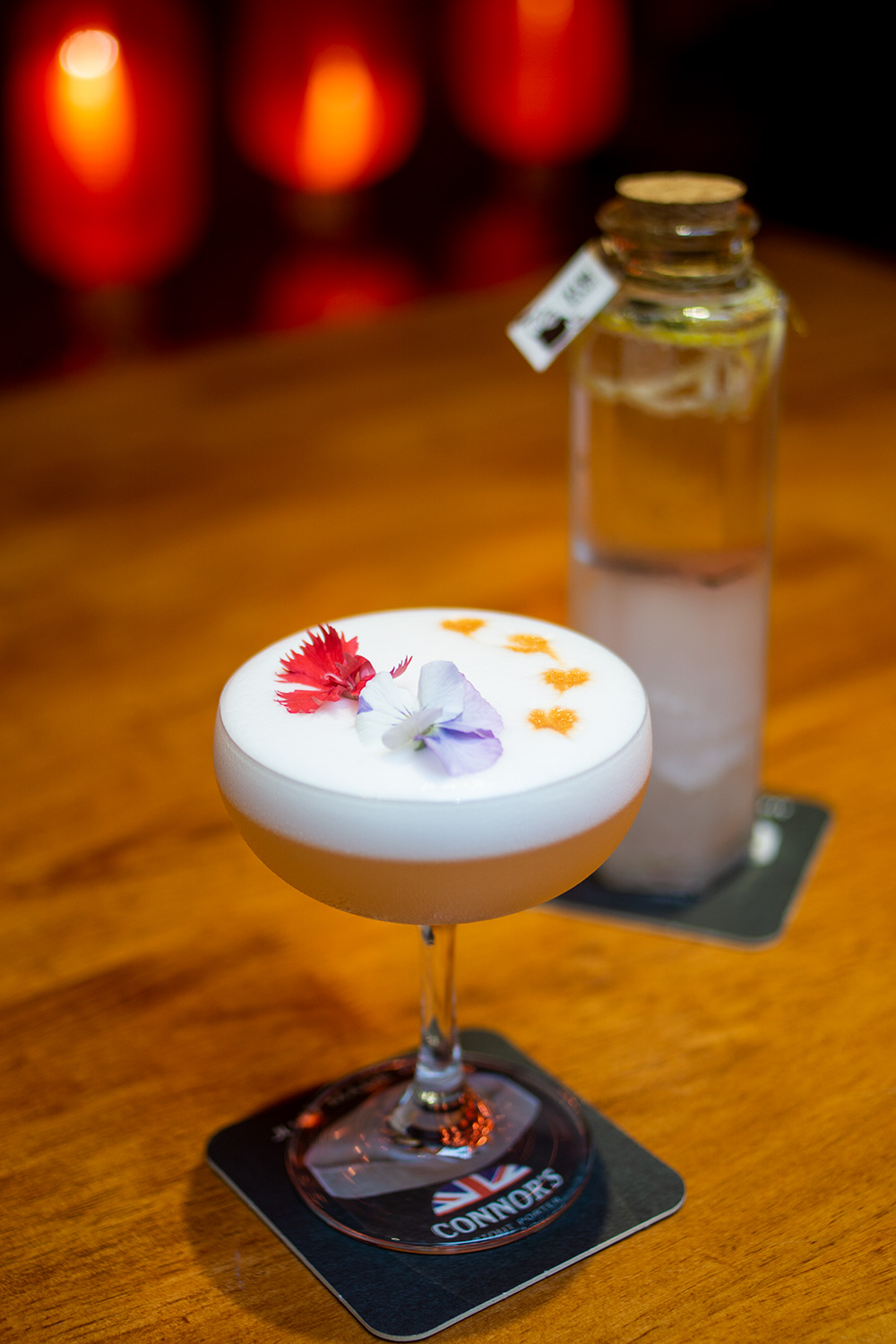 Since Da Bao also offers cocktails of their own, we can't help but try some – starting with the Da Bao G&T, which is an ideal aperitif to whet the appetite. The addition of gunpowder tea infuses the cocktail with a subtle hint of green earthiness that pairs well with its traditional zest. The G&T is also served in a bottle, emulating a "dabao/takeaway" concept.
We choose the Petaling Street Sour for our second, giving the whisky sour an Asian spin with the addition of chrysanthemum. Sip through the fluffy egg white foam and your palate is introduced to the sweet and tangy notes from the rich bourbon whisky, agave nectar, and lemon juice. The chrysanthemum provides a floral layer that uplifts the cocktail, making it a deep yet refreshing treat.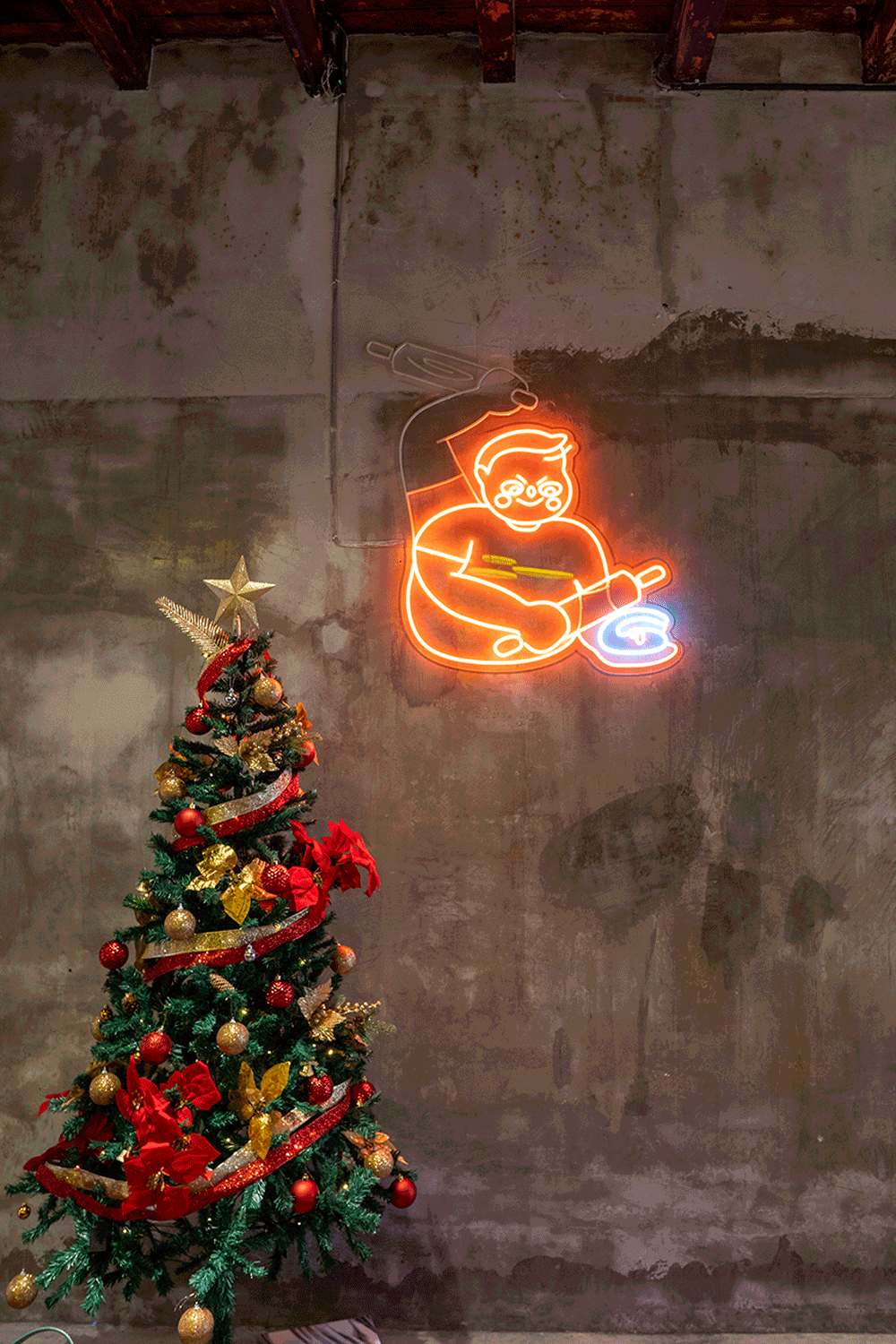 While we aren't able to try out the intriguing dessert baos such as the Stout Bao and Genmai Bao, Da Bao Restobar is indeed one of the more unique establishments in KL that invites a second visit. Even if you're someone with a small appetite, it's still worth experiencing with a small group of friends to eat, drink, and be merry.
Da Bao can be found on 145, Jalan Petaling, City Centre, 50000 Kuala Lumpur, Wilayah Persekutuan. For more information, you can find updates on their Facebook or Instagram pages. Deliveries are also available via Beepit here.
Photography by Anson Siau.