These shows from Dior, LV and more got us clinging on to that hope of long distance travel again, ideally to the Big 4 cities for the next Fashion Week…
The Cruise/Resort season has traditionally been one of the more wide-ranging collections of the ready-to-wear fashion calendar.
Designed for the affluent clientele who can afford to literally cruise around the globe during off-peak seasons, Cruise/Resort collections typically consist of a bit of everything from lightweight, summery outfits to long evening gowns to outerwear layered over knitwear. You know, for whatever the climate of the country you decide to spend your holiday in.
Though the prospect may seem slightly out of tune given current international travel restrictions (no thanks to you, COVID-19), the shows must go on. If not for the sake of fashion, then for the sake of hope that 2021 will offer brighter days ahead.
These shows from Dior, Louis Vuitton and more got us clinging on to that hope of long distance travel again, ideally to the Big 4 cities for the next Fashion Week…
Dior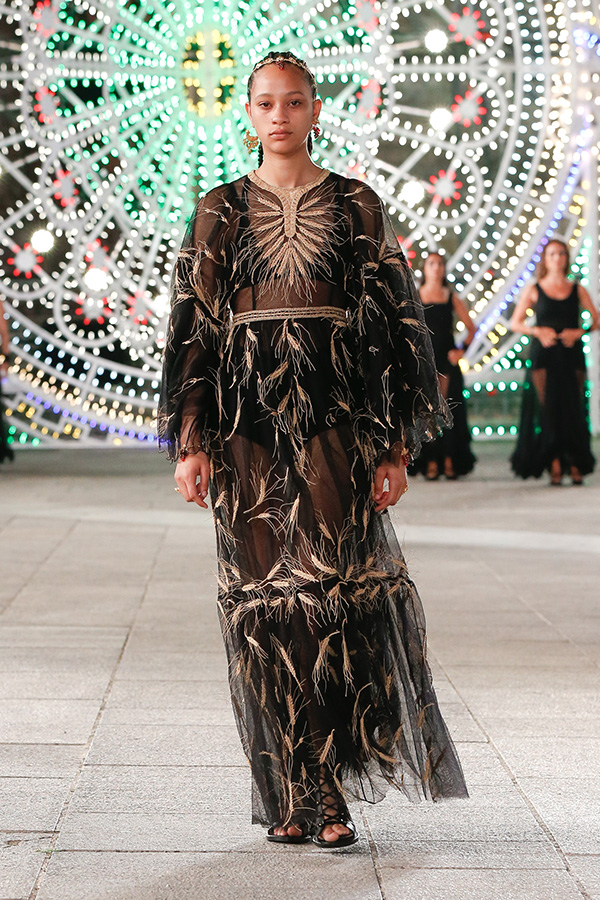 Look 1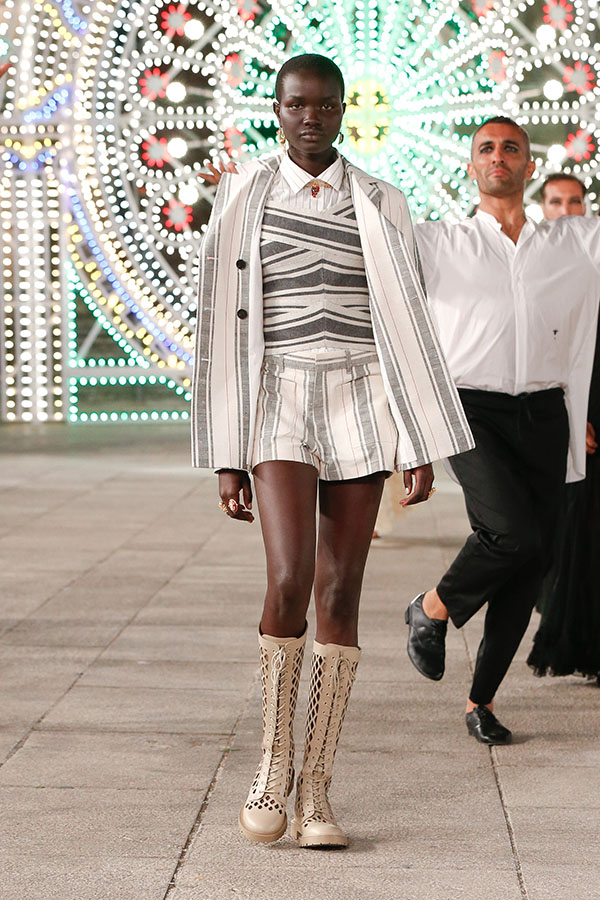 Look 19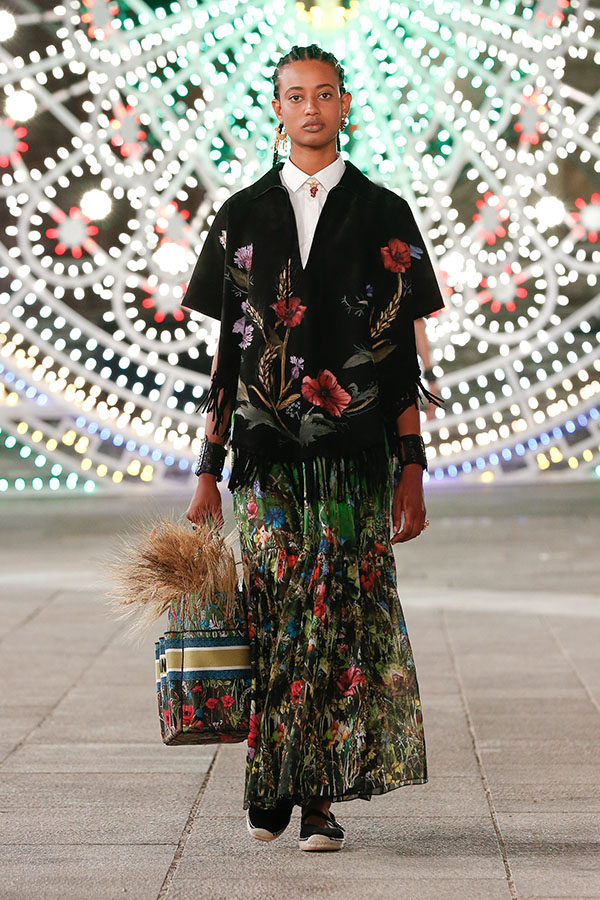 Look 28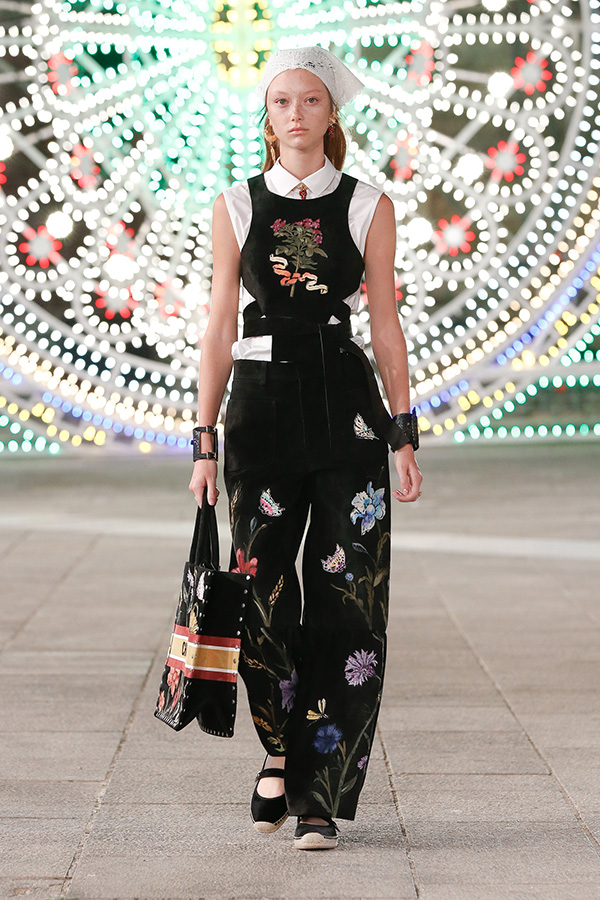 Look 34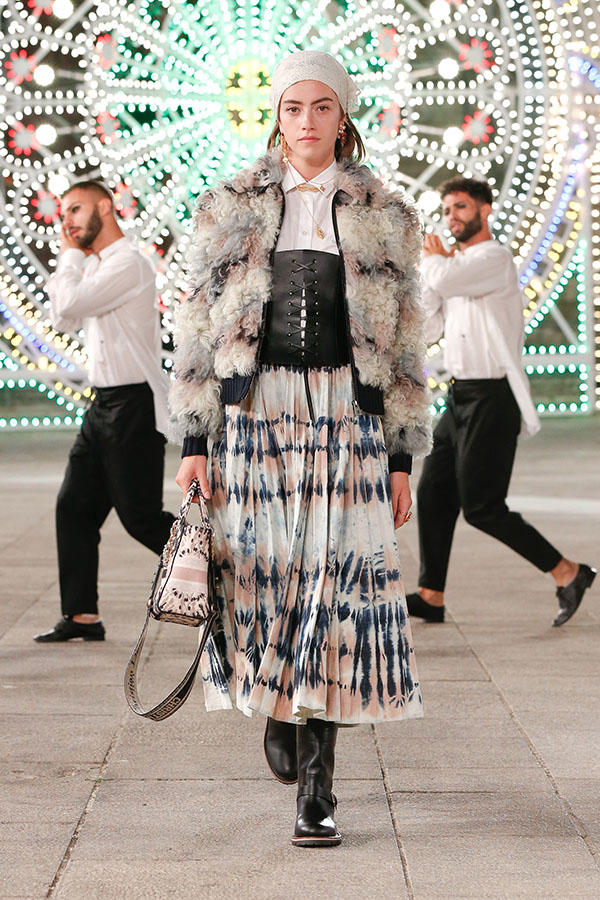 Look 59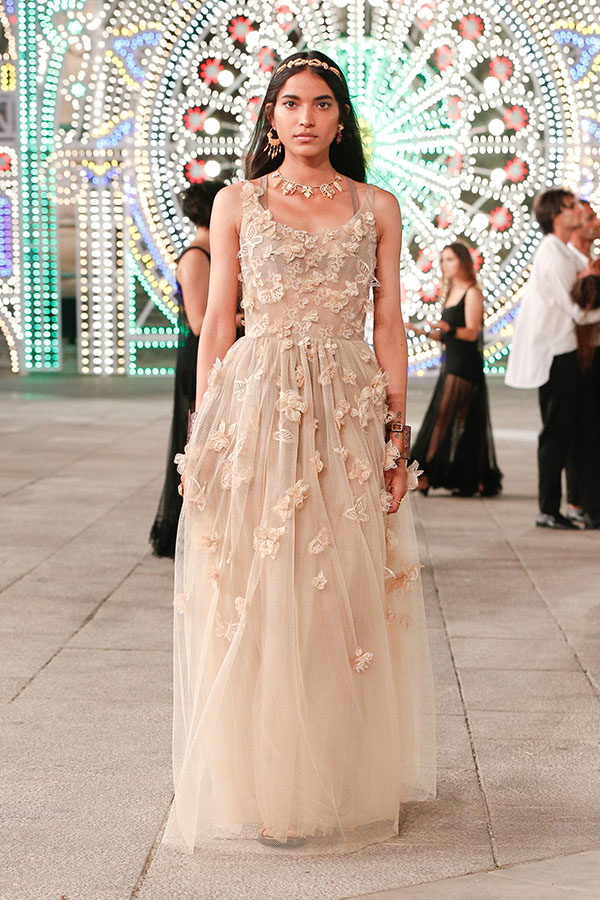 Look 84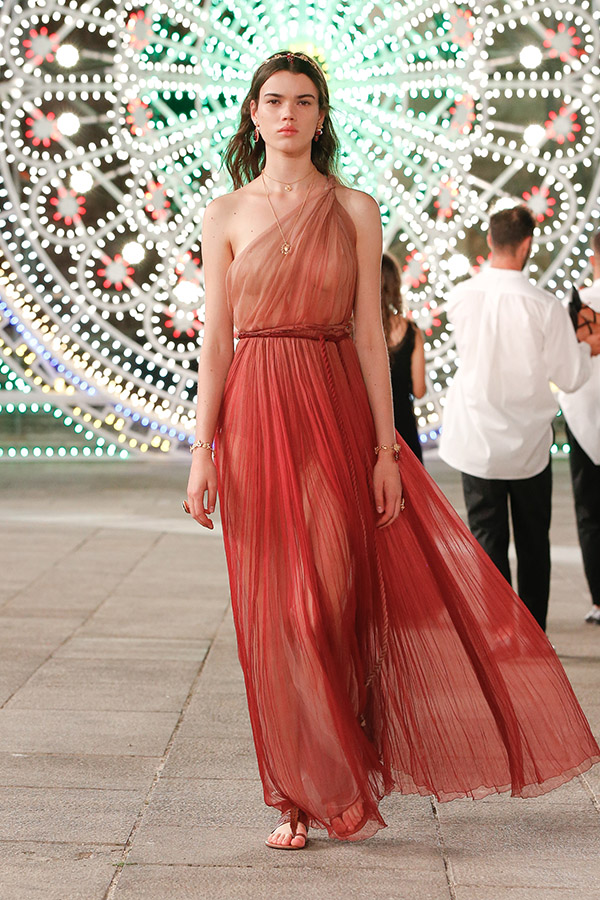 Look 86
(swipe left for more)
As announced in the weeks before the show, Maria Grazia Chiuri decided to showcase her Cruise 2021 collection behind closed doors at the Piazza del Duomo in Lecce, Puglia. Paying homage to the region's landscapes, arts and cultures, the show was streamed live with traditional Italian music and dance accompanying the 90 looks of the collection. There were loose, sheer dresses adorned with delicate prints and embroidery, striped linen suits and matching shorts, as well as woven ponchos lined with shearling – each honouring the classical traditions of Puglia while relaying them to the contemporary context.
Gucci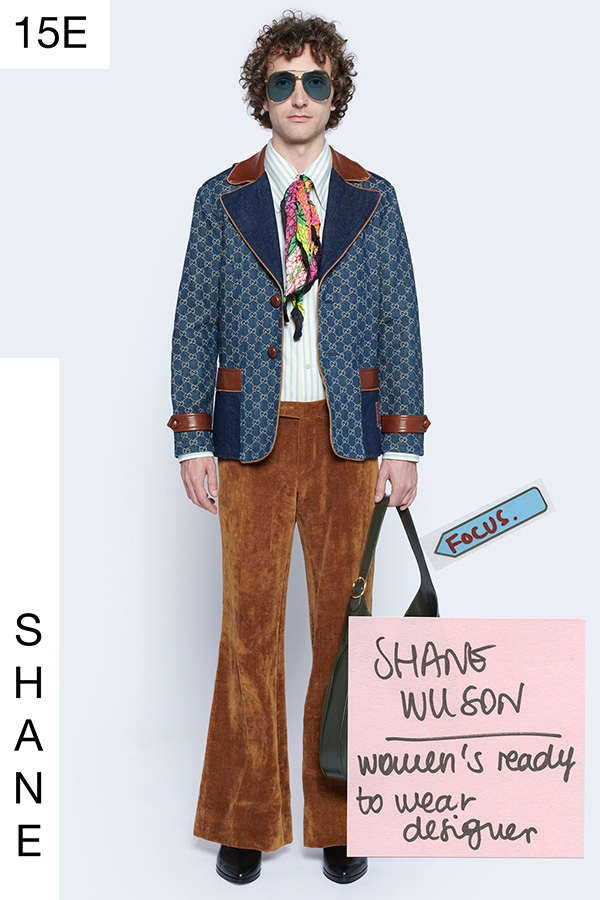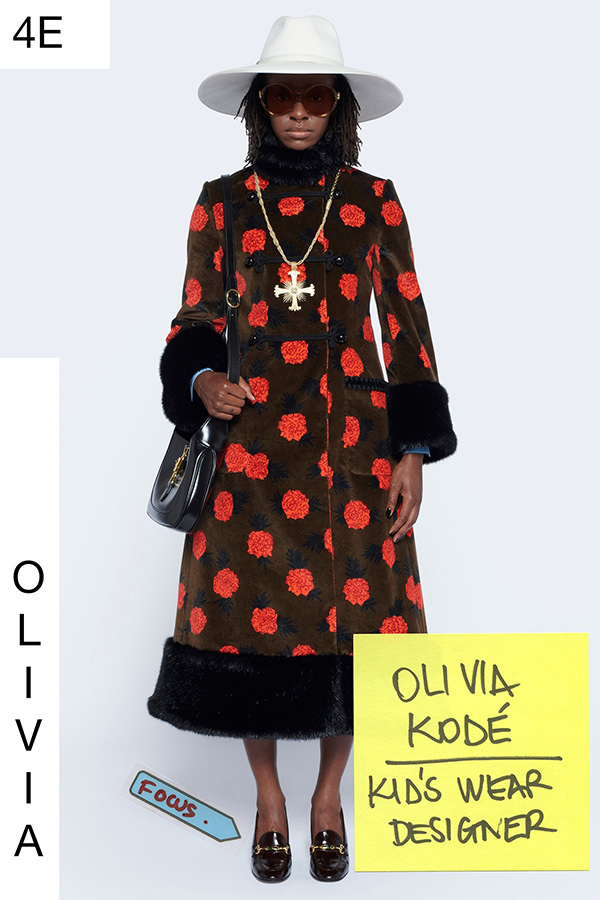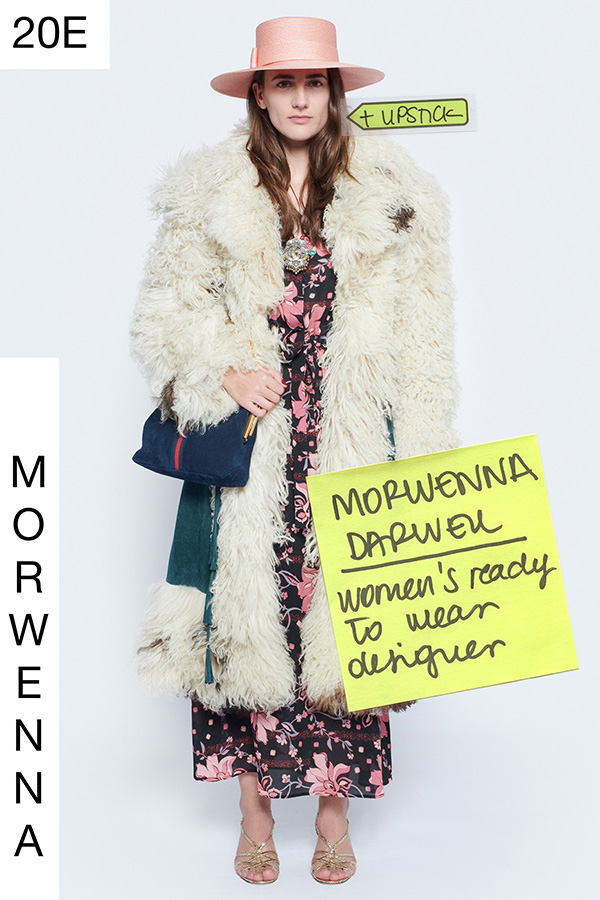 Gucci Cruise 2021 5
Gucci Cruise 2021 5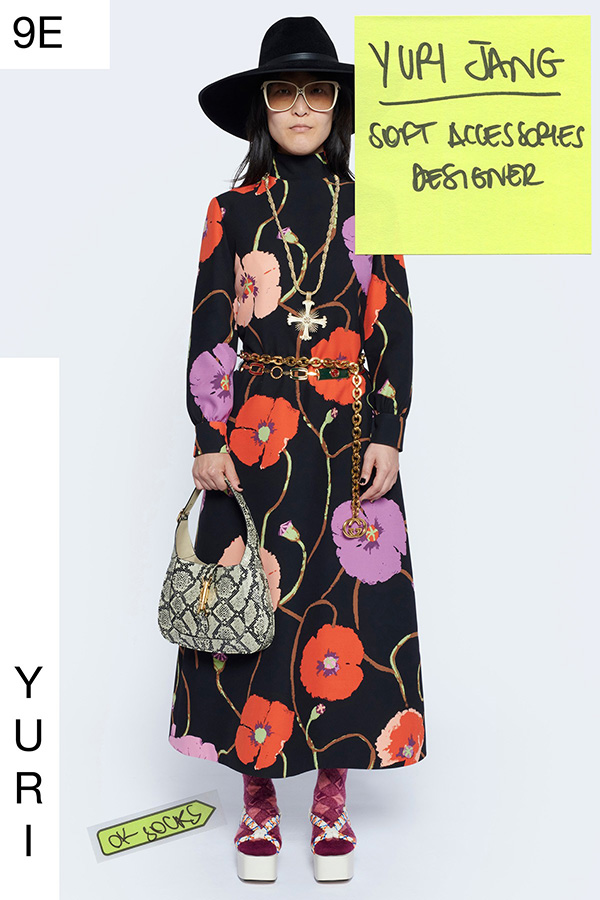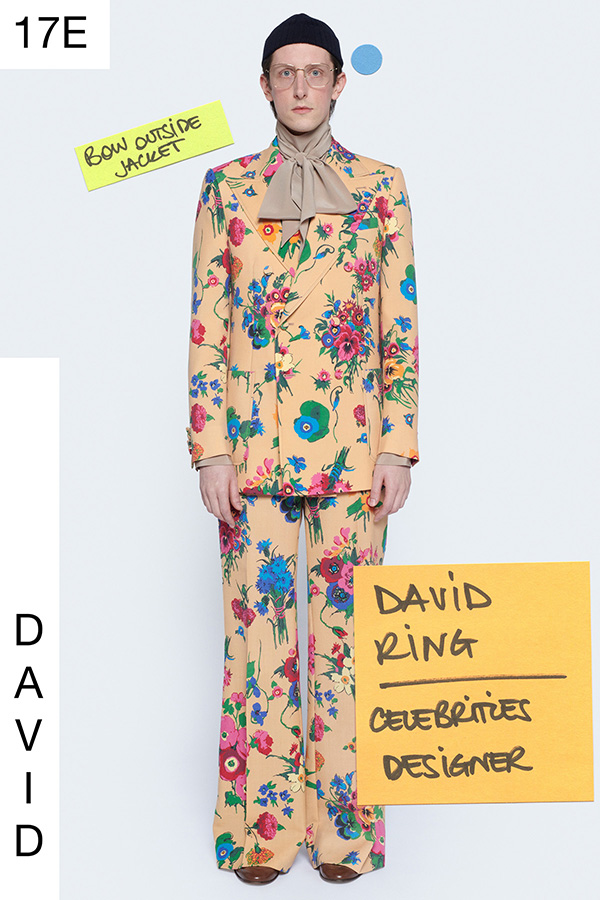 (swipe left for more)
A typical runway show lasts no more than 15 minutes, but it takes many more hours of prior preparation to make it happen. Alessandro Michele made sure to give fans a glimpse of what really goes on behind-the-scenes in his Gucci Epilogue Cruise 2021 show, which was streamed for 12 hours straight on the brand's platforms. Instead of using models, the cast consisted of his own design team – bringing the attention to not only the vibrant, contrasting clothing and accessories but also the people that helped design them.
The final lookbook starred soft accessories designer Yuri Jang in a floral printed dress; women's RTW designer Shane Wilson in a logo blazer, striped shirt and brown velvet flare pants; men's RTW designer Min Yu Park in a beaded floral jacket over a floral lace dress; and celebrities designer David Ring in a full floral suit completed with a bow around his neck, just to name a few.
Louis Vuitton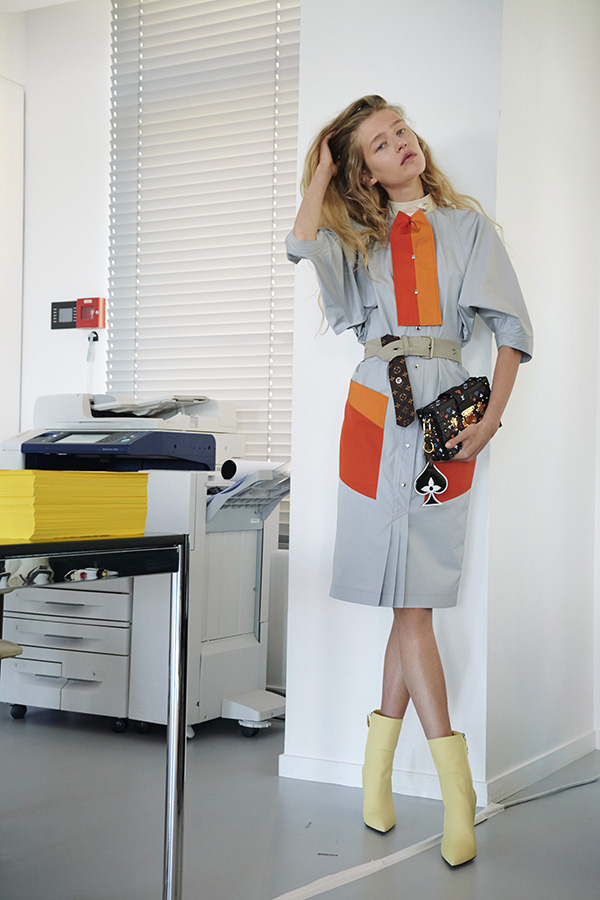 Look 1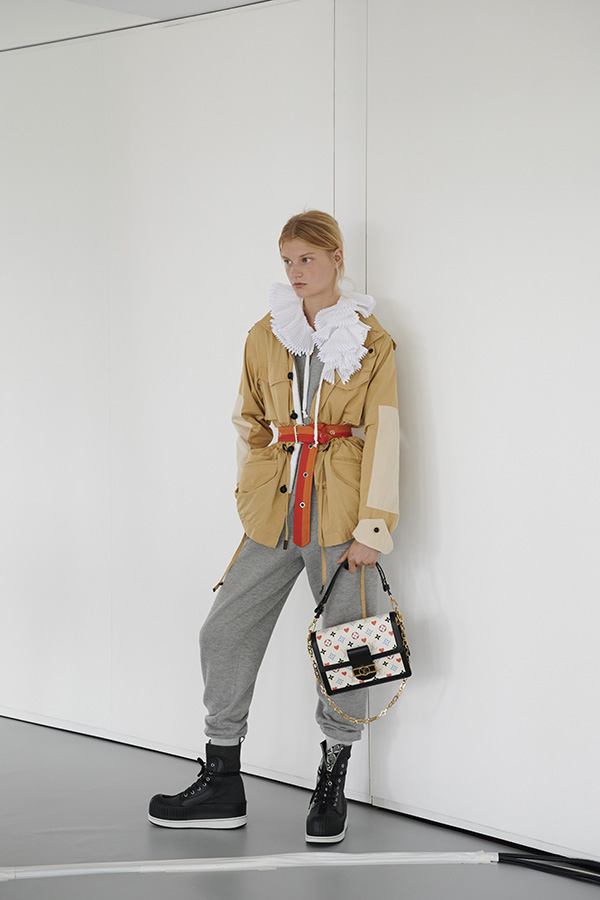 Look 7
Look 8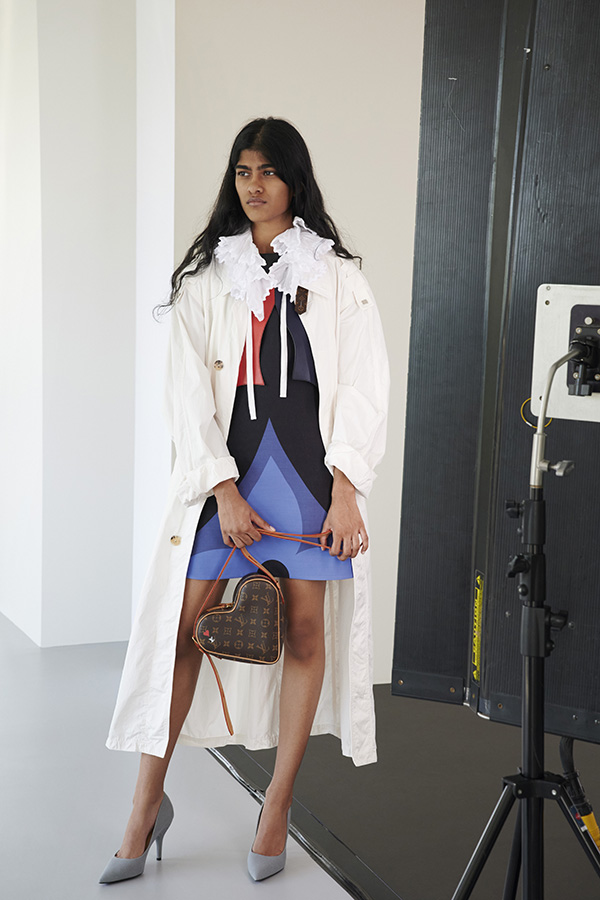 Look 9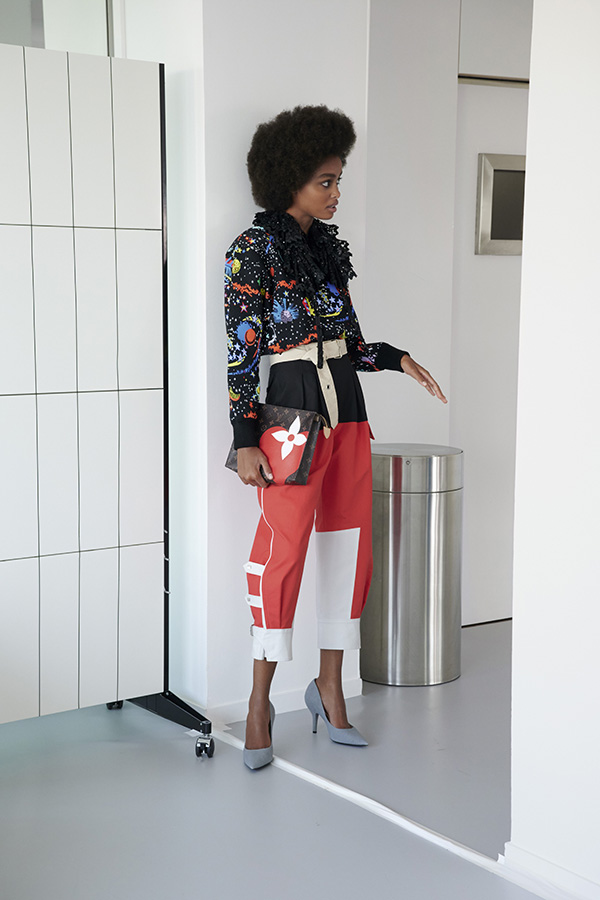 Look 14
(swipe left for more)
It's Game On for Louis Vuitton this Cruise season, where Nicolas Ghesquire embarks on a journey inwards to rediscover oneself. Presented in a series of photos shot in the designer's studio in Paris, the collection embodies the idea that fashion is a game and we are the players with the creative freedom to merge varying colours, prints and cuts. Accessories are a major highlight of the collection, combining the house's signature Monogram with poker card motifs in the form of dice- and heart-shaped bags and trunk cases, as well as scarves and belts. Meanwhile, frilled blouses meet cargo pants, whilst oversized jackets complement graphic print mini and maxi dresses in a playful, whimsical adventure.
Max Mara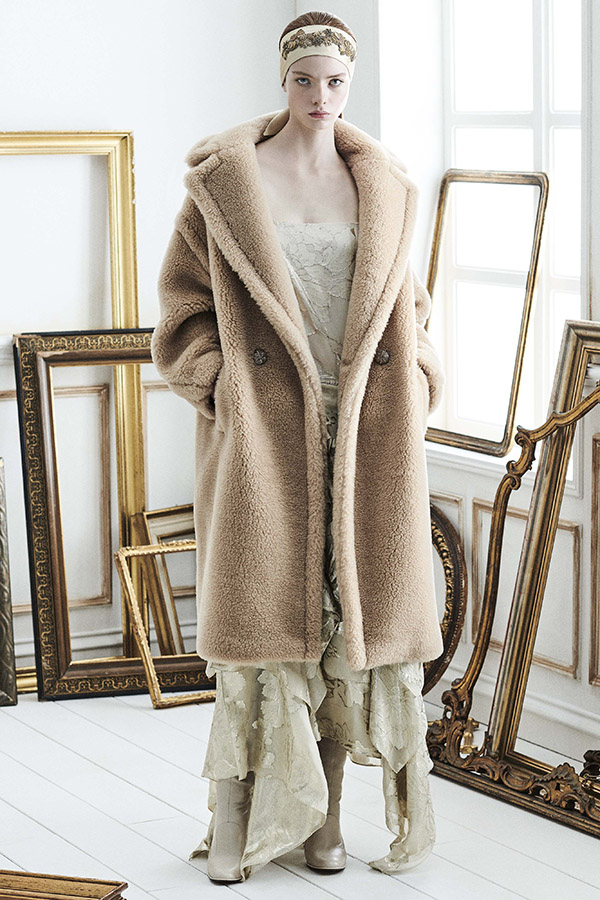 Look 1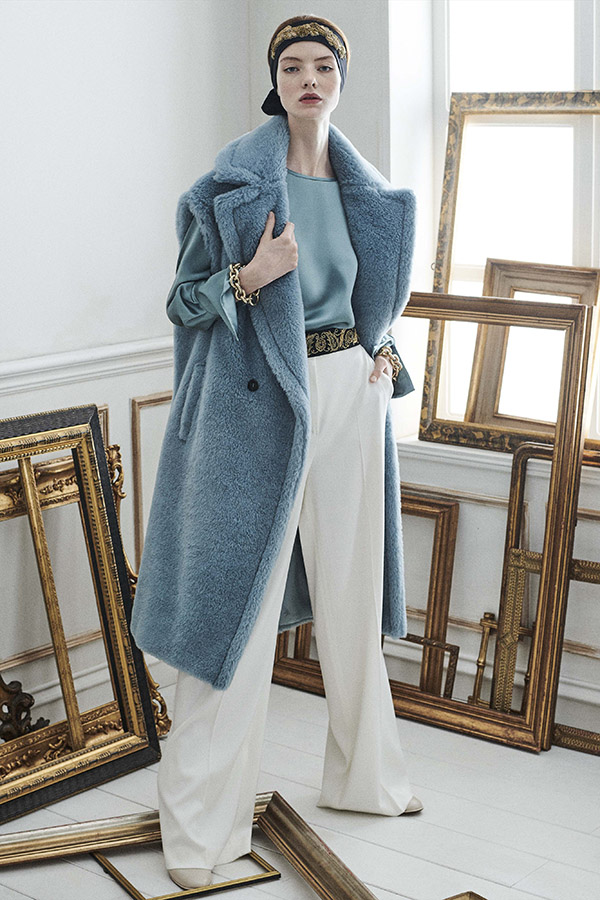 Look 11
Look 13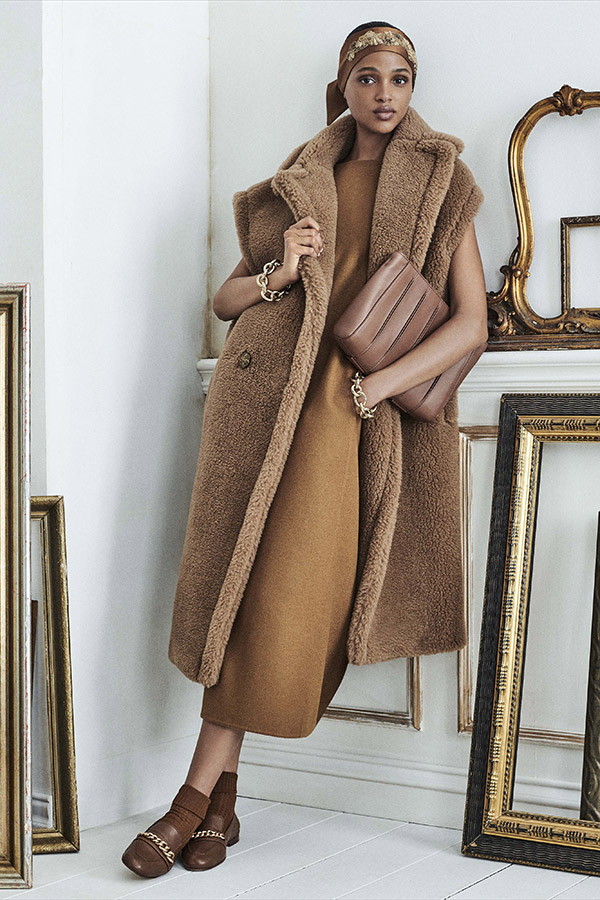 Look 18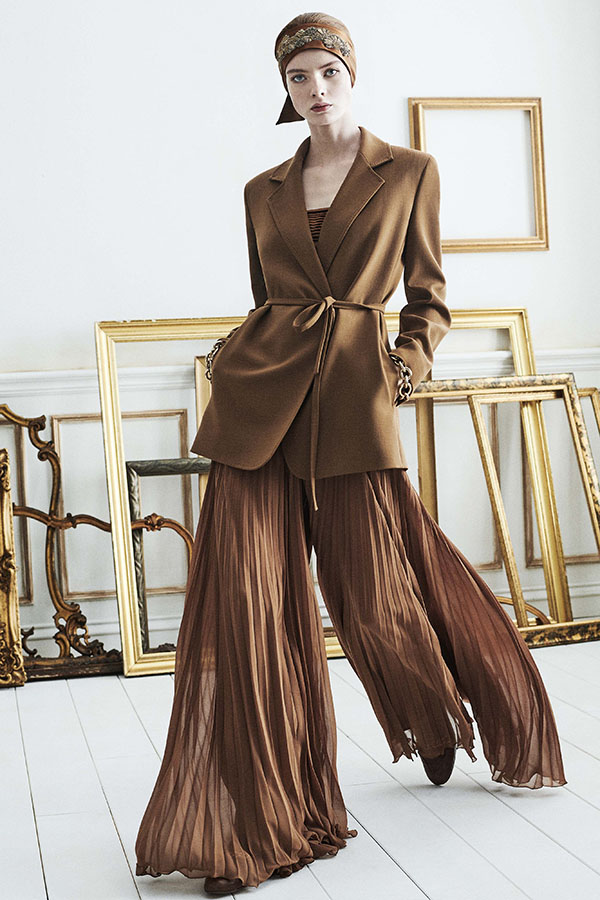 Look 19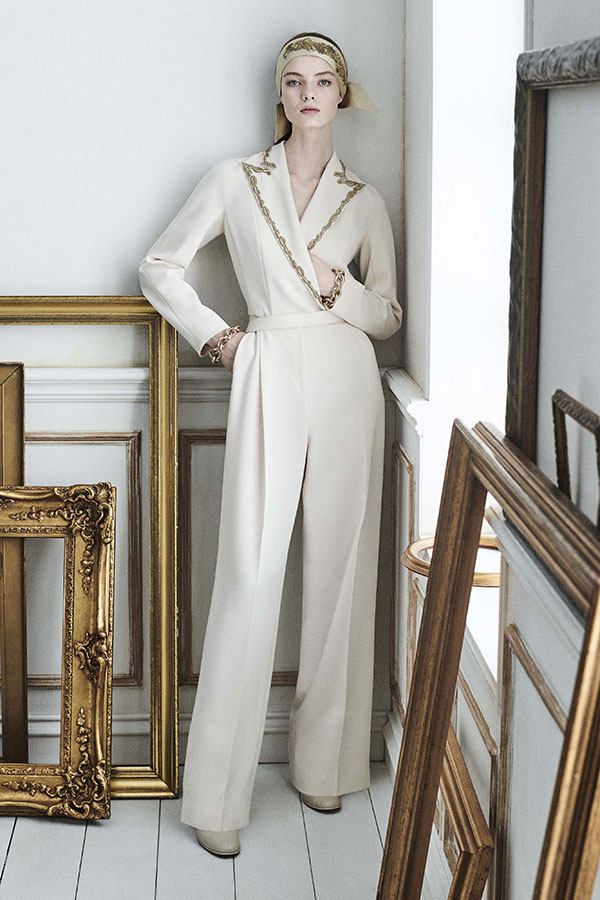 Look 23
(swipe left for more)
Capturing the magic and magnificence of St Petersburg – home of legends including Pushkin, Tolstoy and Tchaikovsky – Max Mara presents a Resort 2021 collection it calls "Reason and Romance". Drawing from the State Hermitage Museum's archives of Prince Felix and Princess Irina's Belle Epoque finery, the pieces carry a romantic tune harmonising the romantic tunes of the royals' glory ages with modernist sensibilities. Ornate embroideries of rococo florals subtly line tuxedo lapels, tunics and scarves or fully decorate dresses. Elsewhere, teddy coats are layered over matching-coloured tops, drop-waisted dresses and tailored pants.
Valentino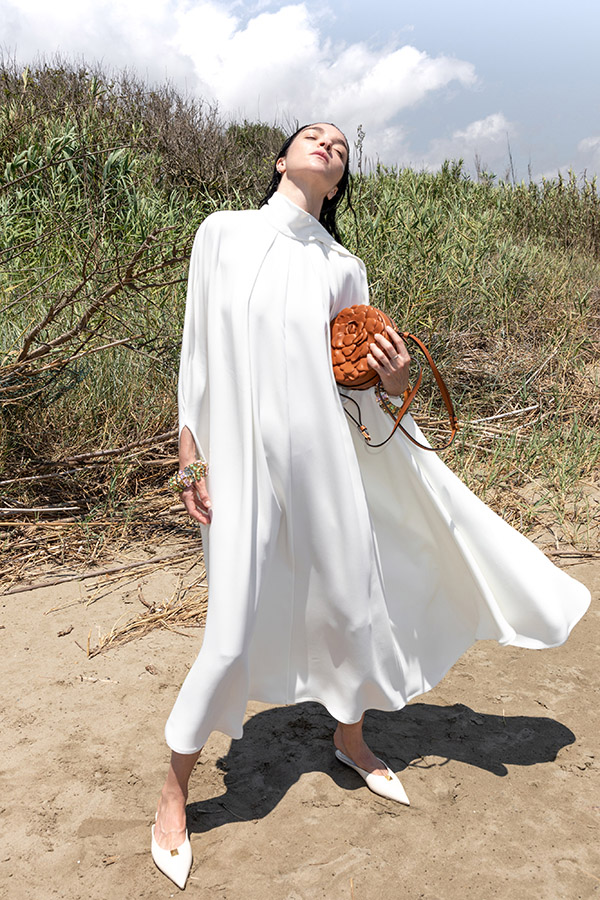 Look 5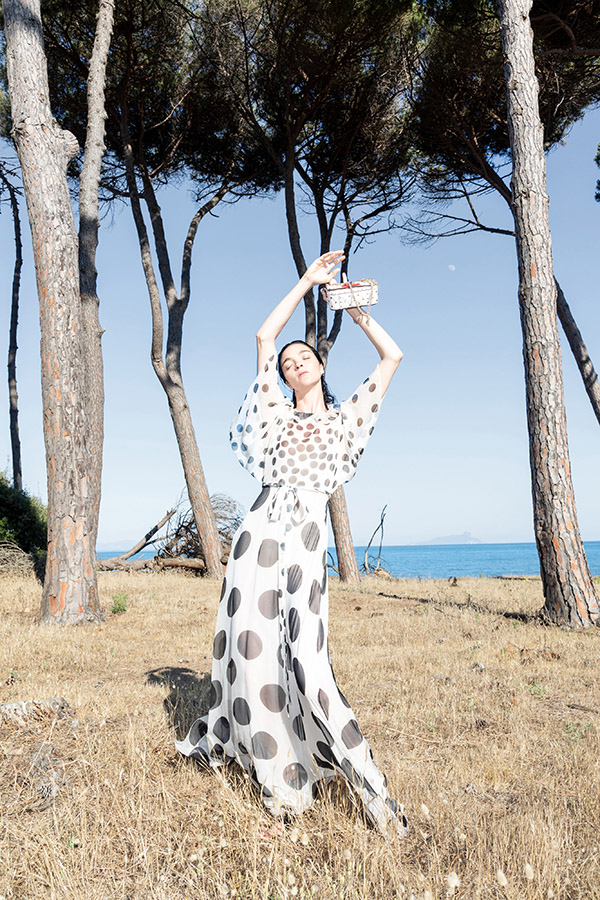 Look 10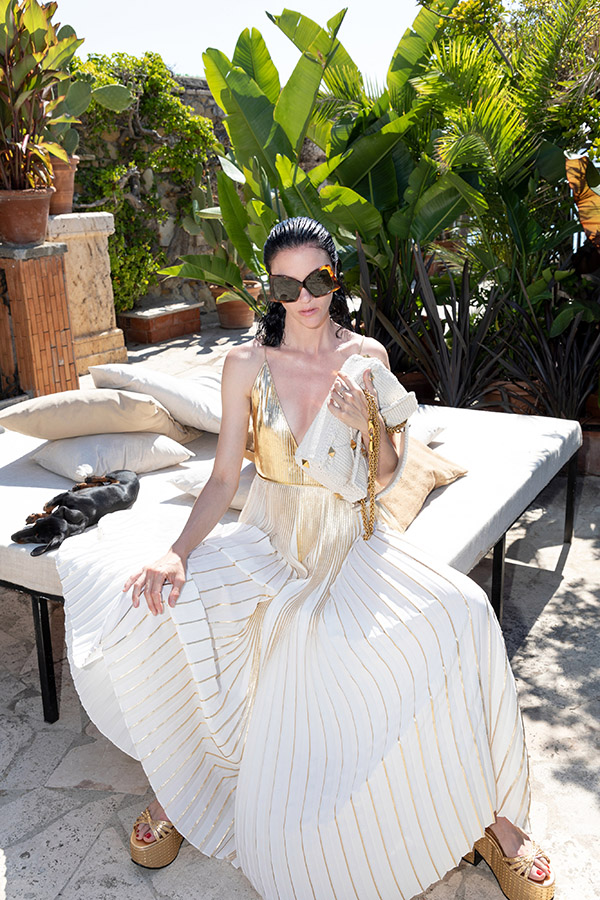 Look 15
Look 18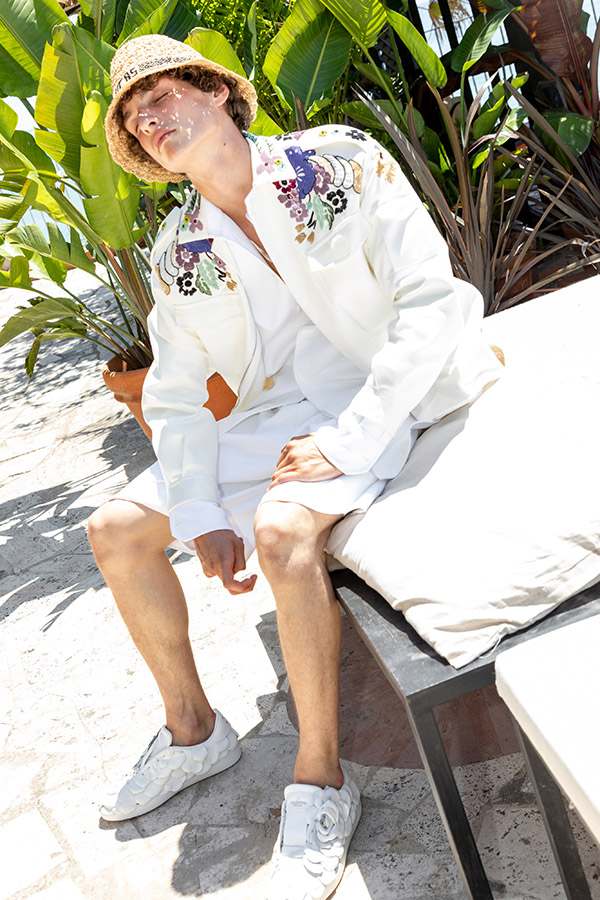 Look 20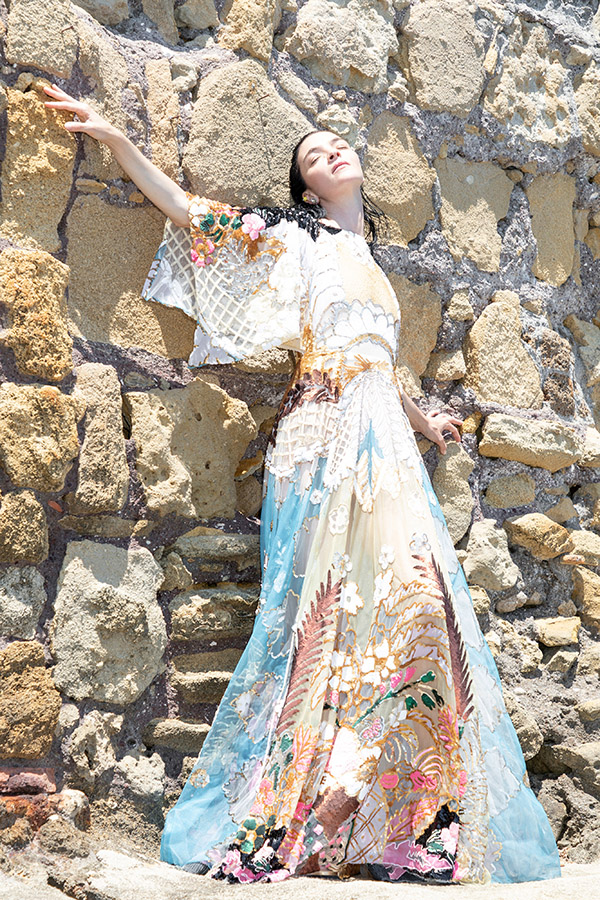 Look 24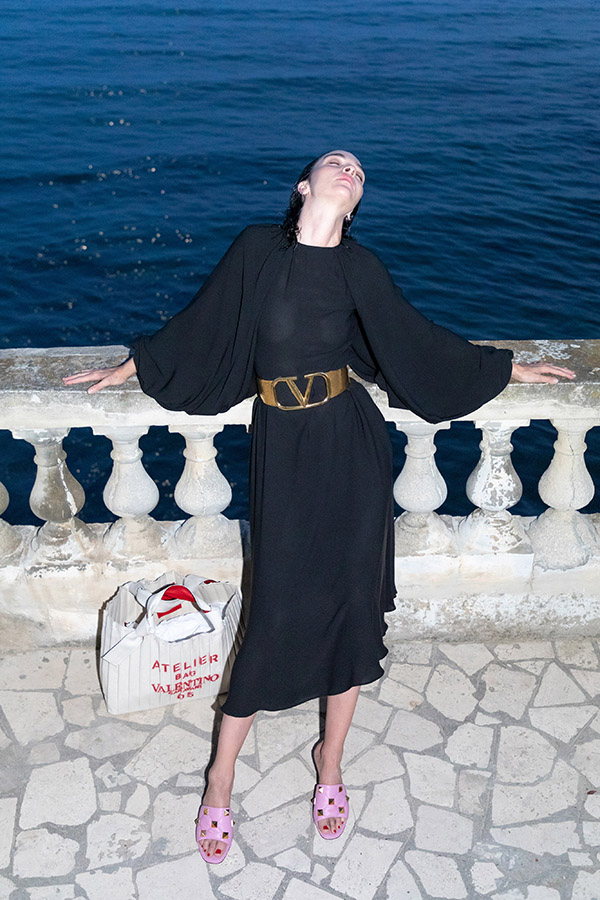 Look 42
(swipe left for more)
In lieu of the extravagance of a full runway set, Valentino creative director Pierpaolo Piccoli stripped it all back to simplicity and purity for Resort 2021. Only two models, Mariacarla Boscono and Lucas el Bali, were involved in the photoshoot directed and photographed by Piccoli himself in a #nofilter dialogue between him and the models. The gender-neutral collection sees solid colours composing tunics, tops, dresses and capes with minimalist forms but elegantly maximized proportions. Some looks are embellished with floral embroidery, and some with polka dots. Others let the craftmanship of the Maison shine through clean, breezy silhouettes – complemented only by accessories or hats designed in collaboration with Borsalino.
Photos courtesy of respective brands