Crocksfords at Resorts World Genting (RWG) has been awarded the Forbes Travel Guide 5 Star Award for the fourth year in a row, making it the hotel's fourth straight year with the honour. Crockfords is the only hotel in Malaysia to receive the 5 Star award in the Forbes Travel Guide 2022 Star Awards list, and one of 323 hotels globally to receive this prestigious honour. This prestigious accolade recognises Crockfords as the pinnacle of luxury and a pioneer in providing guests with an unparalleled and unforgettable experience.
The Forbes Travel Guide (FTG) is a globally recognised ranking system for luxury hotels, restaurants, and spas. A hotel must provide an extraordinary guest experience and services with attention to even the smallest of details in order to qualify for a 5 Star rating from FTG, which is based on 900 strict standards. The Forbes Travel Guide 5 Star Award presented for the fourth year in a row, demonstrates that Crocksfords exhibits great service standards that satisfy the highest level of demands, earning the honour of receiving this award once more.

A guaranteed luxury experience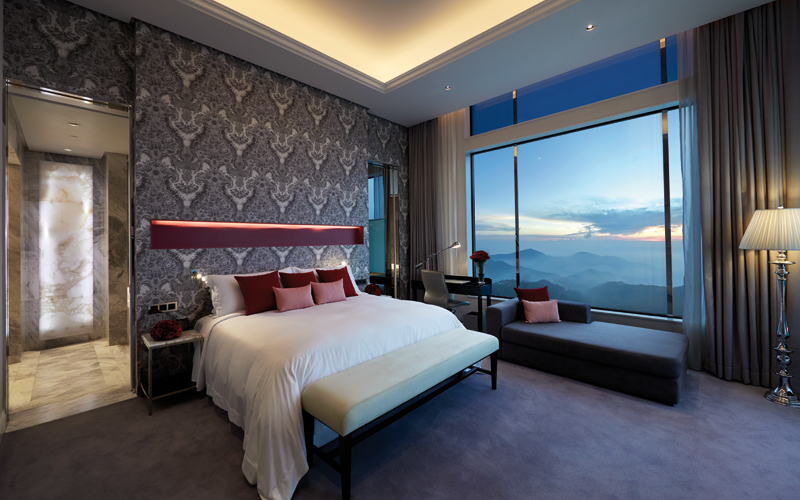 Crockfords is a luxury hotel in Genting Highlands that was purposefully created to provide guests with a world-class experience of the highest grandeur, with furnishings inspired by affluent London homes. The exquisite hotel has 177 rooms with unimpeded views of the surrounding majestic mountainous terrain, including 3 Executive Suites, 19 Signature Suites furnished in three themes, 13 Junior Suites, 111 Superior Rooms, and 31 Premier Rooms. The rooms are also equipped with cutting-edge technology that ensures convenience and comfort at the press of a button.

Crockfords recently underwent renovations, which included the addition of a new café that serves a filling breakfast buffet, as well as their signature Lobster Nasi Lemak dish and Deluxe Dimsum Set, an E-suite with all the entertainment amenities needed to host a private event or fun karaoke sessions, and two small meeting rooms. Guests will also be met by a newly rebuilt lobby with greater space, gold tree lighting throughout, and marble finishes on some of the furnishings, all of which contribute to the hotel's luxurious feel.

Impeccable hospitality service
Crockfords' distinctive and unique feature in offering outstanding hospitality service, where even the smallest elements are meticulously studied and tailored accordingly to ensure visitors feel special throughout their stay, sets the hotel apart from other hotels. The hotel makes it a point to immediately engage with guests prior to their arrival to welcome them and provide them customised services and requests while learning more about their preferences, instilling a sense of being cared for from the start. 

Employees at Crockfords have been thoroughly trained to observe even the smallest nuances from the minute a guest enters the property in order to better anticipate their needs. From supplying older visitors with ginger tea, which is recognised for its health benefits, to providing kid amenities such as toys for guests' children. Employees at Crockfords are always aware of their customers' needs and go above and beyond to provide a seamless and improved guest experience.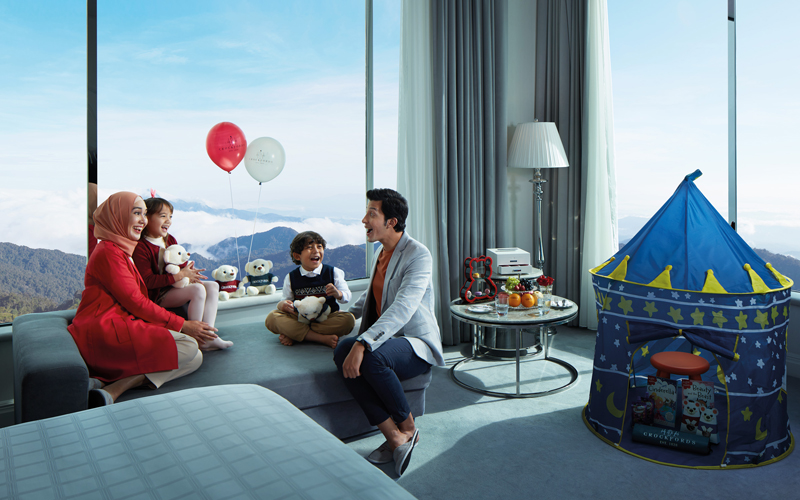 "We are honoured that Crockfords has won the prestigious 5 Star award from Forbes Travel Guide again this year. This outstanding achievement is a testament of our team's collective dedication and passion in delivering a world-class experience for guests – from before they arrive until after they depart the hotel. We are committed to continuously serve our guests with the highest hospitality standards that we are known for, especially in offering luxury hospitality," said David Leung Ming Sum, Vice President of Hotel Operations, Genting Malaysia Berhad.
For the latest updates and happenings at RWG, visit rwgenting.com