Hong Kong-based jeweller, Coronet, took home the Guinness World Record for most diamonds set on a watch.
Baselworld is where some the world's most incredible and unique timepieces are brought out to bedazzle the masses. While there were plenty of diamond embellished timepieces this year, they could not take the shine away from the Mudan watch.
The magnificent watch was a masterpiece by Coronet, a leading Hong Kong watch brand. The peony-shaped timepiece that outshone its competitors had 15,858 diamonds set, with a total of 50.01-carats.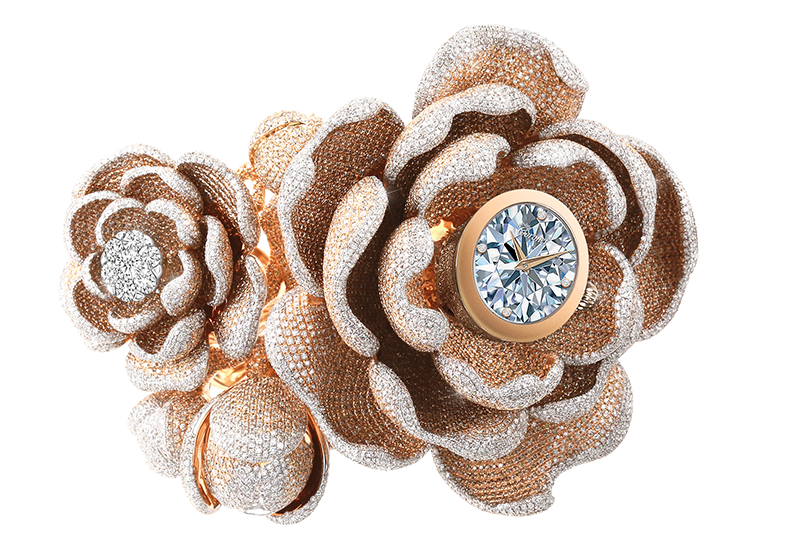 It was valued at US$500,000 (almost RM2.04 million) and has set a new benchmark in the Guinness World Records for the most diamonds set on a watch.
#HongKong jeweller #Coronet is awarded a #GuinnessWorldRecord for the 'most #diamonds set on a watch' at the #Baselworld_watch_and_jewellery_fair, thanks to its '#Mudan' watch featuring 15,858 diamonds.#Sharjah24 pic.twitter.com/cHVhUMVXtW

— الشارقة24 (@sharjah24) March 24, 2019
The 18K gold watch was designed by Canadian artist Reena Ahluwalia featuring her unmatchable diamond painting on the dial. Her diamond paintings are hyper-realistic and take hundreds of hours to paint.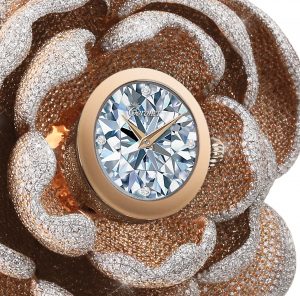 Reena is known for her expertise in 3D paintings of diamonds. She brings out the facets and reflections of a round-brilliant cut viewed from the top, table or side of the diamond.
Drawing inspiration from peonies, Reena's diamond painting on the dial represented 'shining nobility'. The flower symbolises nobility, honour and wealth and is also known to be the 'King of the flowers' in Chinese culture.
Reena gushed that she was honoured her artwork has made it into the Guinness World Records.
"While growing up, I used to read about the Guinness World Records with pure amazement, so this feels very special to me."
Coronet also showcased its latest jewellery collections at the show, including an artistic watch collection in partnership with Reena.
(Photo: Coronet)