How do you create fresh appeal for the oldest contraceptive device known to modern society? Goh Miah Kiat of Karex, the world's largest condom manufacturer, may have an idea or two.
Some people have sweets on their office table for guests. Goh Miah Kiat has three jars full of condoms.
In his 18 years at Karex, the 40-year-old has gone from door-to-door, to night clubs and even the middle of Africa to sell his condoms. Today, he is chief executive officer of the family company, with a name that is instantly recogisable in the latex world. Most recently, he was named EY Entrepreneur of the Year 2017 – an award previously held by some of his business idols, Tony Fernandes and Francis Yeoh.
"I came into Karex when my family needed me the most," he tells. "My grandfather started this business close to 30 years ago, and my father was running it until he passed in my second year of university."
So it was that the young Goh received his calling earlier than expected. Entering its third generation, it was high time to strategise and build Karex's brand value.
Fondly known as MK, this father of four spent his own childhood in innocent ignorance of the nature of the family business – a stark comparison to how informed his own kids are about what he does.
Let's talk about sex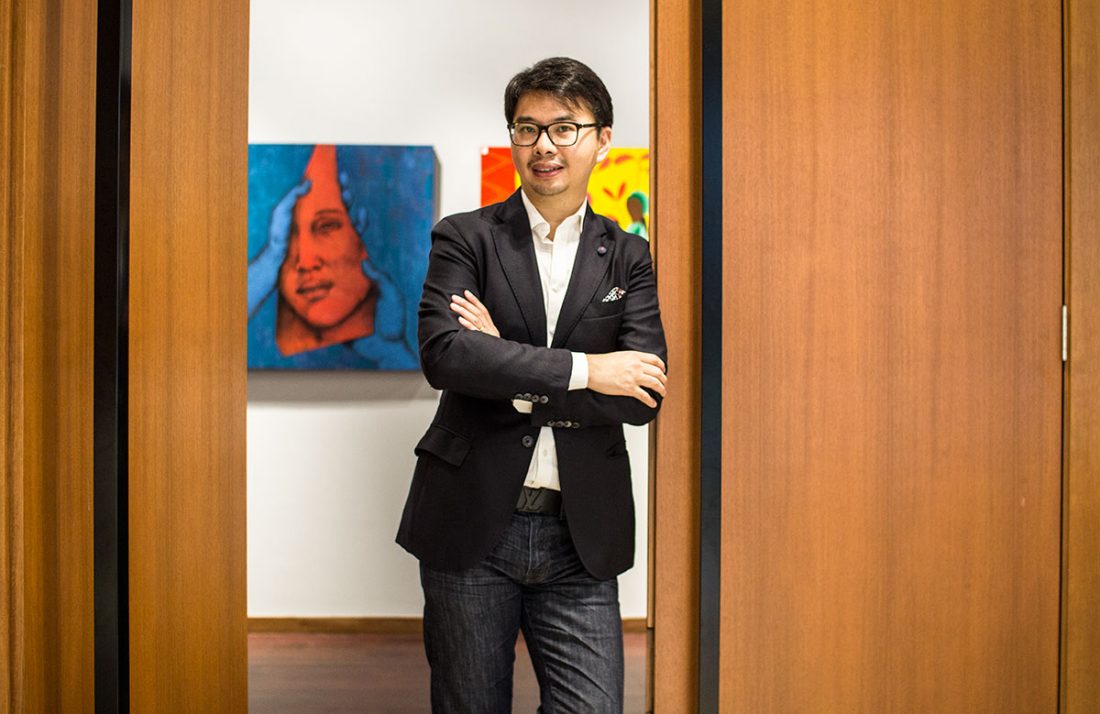 MK runs the world's largest condom manufacturer. The Klang factory we visited alone produces 2 million pieces a day, for a yearly sum of 5 billion across Pontian, Senai, Port Klang, and Hat Yai factories. This number is projected to reach 6 billion soon, which is double Karex's production capacity at its 2013 IPO.
"We're moving towards sexual awareness as a major division in the organisation. So many products improve your mind and body, but not many make you happy 'down there'," MK quips.
Contraceptions and sex are everyday topics for this passionate entrepreneur, as evidenced by his nonchalant, matter-of-fact approach to a subject most adults still giggle about. "People ask me how I say these things with a face so straight. I've got the most boring job – at 8 in the morning, I have to talk about sex!" he says, faking a sigh.
It's a role that has seen him speak to all layers of society, from sex workers to government ministers, on everything from sexual problems to preferences. If there's a man who could best surmise what Malaysia thinks about condoms, it's this CEO.
People don't believe they can get HIV/AIDS until they or someone they know get it.
"Every organisation must have that sense of purpose, and I want to help the marginalised community. Given my position in the organisation, I am able to set zero-discrimination policies, among others," MK shares.
He's gone on the ground to find out the challenges and preferences of sex workers, especially transgender individuals. He's spoken to an association of menopausal women about how using lubricant can make them feel 25 again in the bedroom. His easy, social nature allows him to gather consumer feedback first hand, then tweak formulation or packaging to suit market demands.
He's talked to students about the role of contraception in preventing HIV/AIDS. Although it's still a real problem today, Malaysia has not yet explored tackling it from a sexual health perspective, focusing instead on drug harm reduction.
"The challenge of selling condoms in a conservative society has always been there. People don't believe they can get HIV/AIDS until they or someone they know get it, but then it's too late," MK says. He knew he had to ignite alternative methods of healthy conversation.
Finding the ONE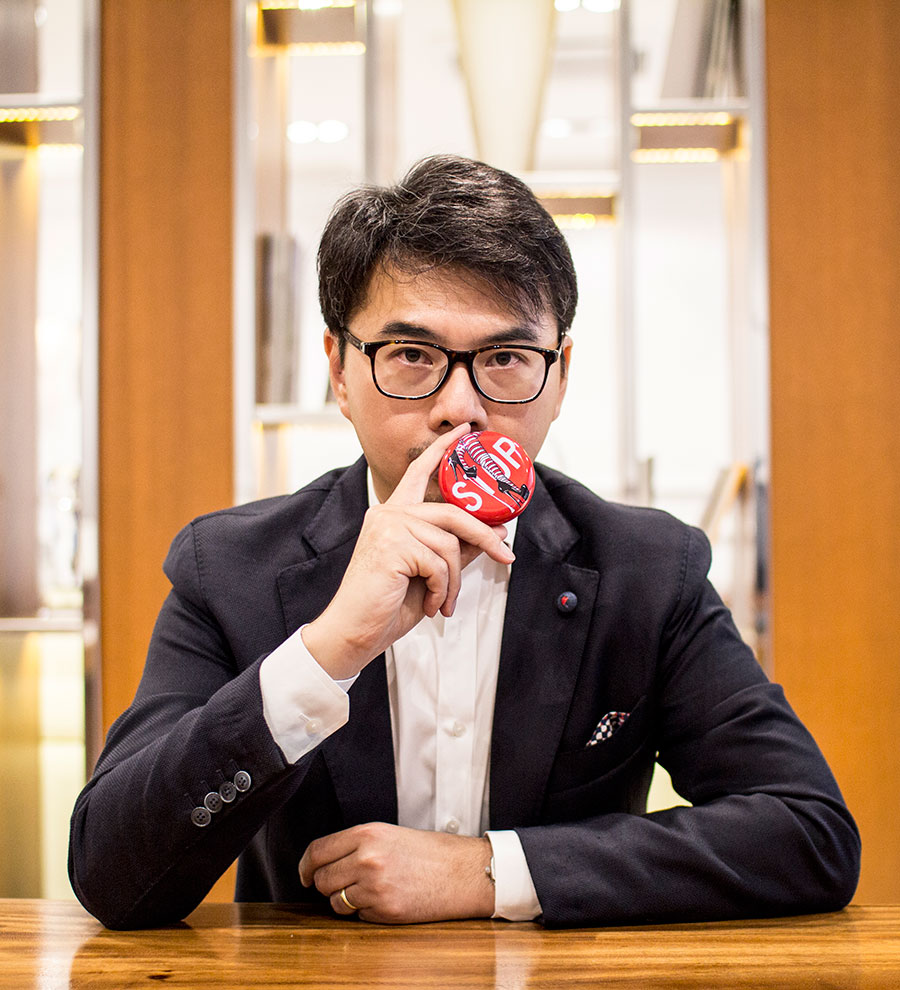 Globally, 50% of condoms are purchased by governments and NGOs, which are distributed to citizens for free or at a subsidised price. Although it doesn't incite the same fear it did before PrEP, HIV/AIDS is still the second most common cause of death among 20 to 24-year-olds.
Condoms and lubricants make up 90% of Karex's revenue stream, with the recent addition of latex medical devices to its product line. But MK was not satisfied making condoms for everyone else. His largest contribution to the company is the development of its very own condom brand through an acquired American company – ONE.
When his partner came up with the idea of round foil, it was more of an inconvenience than a revolutionary idea. Machines had to be redesigned, packaging reconsidered – but it stood out. "At the condom shelf, everything is square. Human nature is such that when you spot something irregular, you look at it," MK explains simply.
Condoms are no longer about safety today, but about pleasure.
With over 60 sizes in the US, and flavours as wild as durian and nasi lemak locally, ONE is targeting the younger crowd. You'd easily guess that based on its packaging, which incorporates witty artwork and slogans that might illicit a mid-foreplay chuckle or two. "The moment you have something different, people talk about it. When I encourage this conversation in everyday life, my job is done," says MK.
You can choose from glow-in-the-dark, bubblegum, and even hyperthin variants, sold in packs of three or canisters of 12. Atypical and fun, they're meant to encourage sexually active young adults, especially women, to pick up condoms at any store with confidence instead of embarrassment. ONE also recently introduced silicone lubricants, which are more durable and safe than water-based counterparts.
"Last year we held Art Against Aids in universities, educating students about HIV/AIDS through an art contest and auction," MK shares. RM300,000 proceeds from that auction goes to PT Foundation and Universiti Kebangsaan Malaysia Medical Centre.
ONE's identity was built on the furthest fringes of the norm. To reach out to the younger market, Karex organises designing competitions for its packaging across the world. The ONE company is based in Boston, Massachusets, where MK has found the right talent and resources to grow the brand, and hopes to emulate that success here.
Serving American and Malaysian markets primarily through this brand allows Karex to gain insight on a wide range of preferences. For example, the Western perspective seems to be 'If I wear a condom, I want to feel it there' because protection is usually reserved for hook-ups, while the Asian take is 'the thinner, the better'.
"Over the last 25 years, the perception of condom usage has changed. It is no longer about safety today (that's a given thanks to stringent industry standards), but about pleasure," MK reveals, adding that while the road is especially challenging in our climate, Karex is well on track to understanding and meeting current demands.
With that, the focus has shifted from safety to enjoyment. MK intends to develop the complete ONE range in Malaysia, bringing sexual awareness and education to the young while factoring in the needs of older consumers. "It's a change of concept that people are still not used to, but if you can go out there and convince people condoms are also for enjoyment, you're a winner."
Photography & videography: Gan Yew Chin