Making your own coffee at home sounds like a good idea in theory: it's less time-consuming than taking a daily trek to the nearest café, it reduces unnecessary spending, and there are plenty of local roasters to get your fresh supply from. 
In practice? It involves a messier countertop, a few more things to clean, and a cup of coffee that's a lot less robust, aromatic, and smooth than what your local barista seems to so effortlessly whip up for you. But before you toss that bag of coffee beans in your cupboard in favour of a quick run to the coffeeshop, there are still a few tweaks you can make to your routine that can make a difference.
Whether you're partial to the pour-over, a fan of the French press, or like to indulge in an espresso, here are some common mistakes getting in the way of your best brew yet: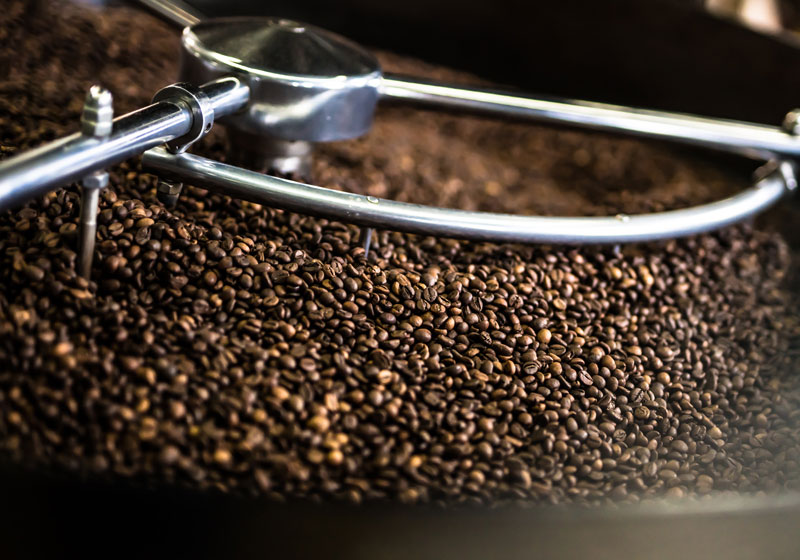 It may be hard to tell stale and fresh coffee beans apart just by looking at them, but you'll be able to taste a world of difference once they're brewed. Even when they haven't been ground, roasted beans gradually lose their nuanced flavours, as the chemical compounds within them dissipate and their natural oils dry up. Before buying a bag of coffee, check for the roast date and make sure they've been roasted no longer than three weeks ago. After your purchase, you'll want to use them up within three months.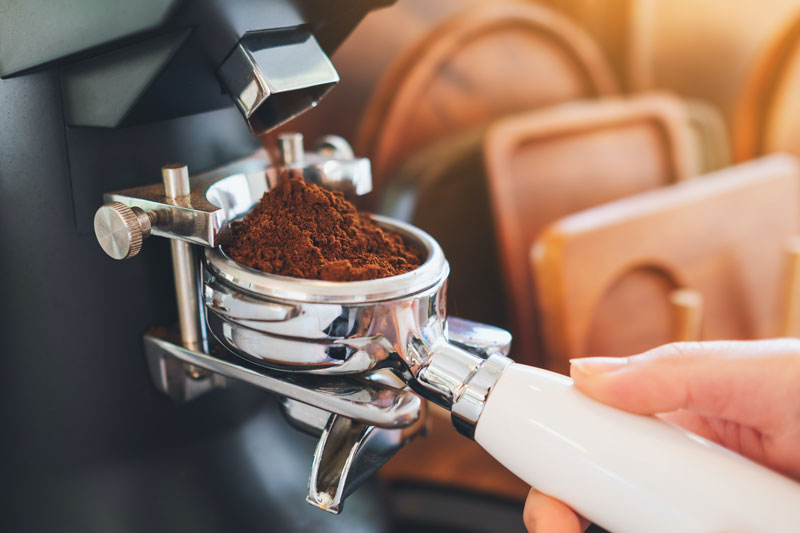 If whole roasted beans lose their dynamic flavours over time, you can bet ground coffee will do the same at an even faster rate. While the delicate oils and aromas slowly escape through the surface of a whole bean after roasting, ground coffee's much larger surface area means this oxidation process takes far less time. As a result, fresh ground coffee only stays fresh for a month at the most. It might take longer, but buying whole beans and grinding them yourself will ensure a better brew each time.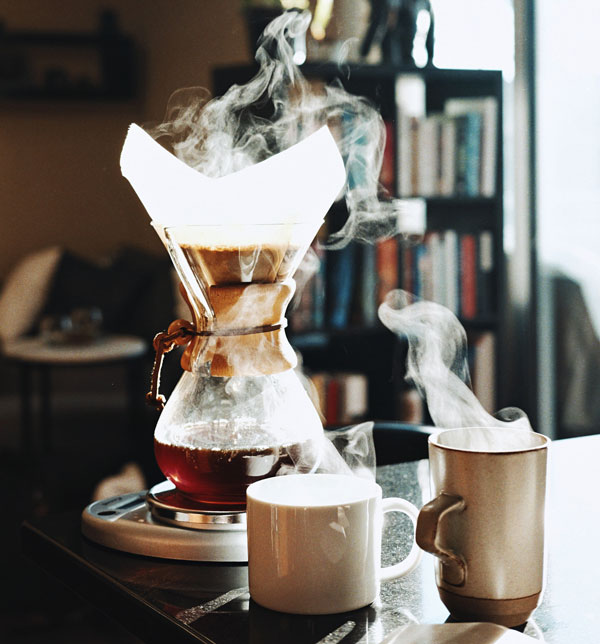 The hotter the water, the stronger the brew, right? Not exactly. Water at too high of a temperature can extract the flavour of the beans too quickly, leaving you with a cup of unnecessarily bitter and acidic tasting coffee. On the flip side, coffee that's not hot enough results in an under-extracted, sour brew. The sweet spot, then, is between 90°C to 96°C, which means it's a good idea to let your boiling water sit for about a minute before using it on your coffee.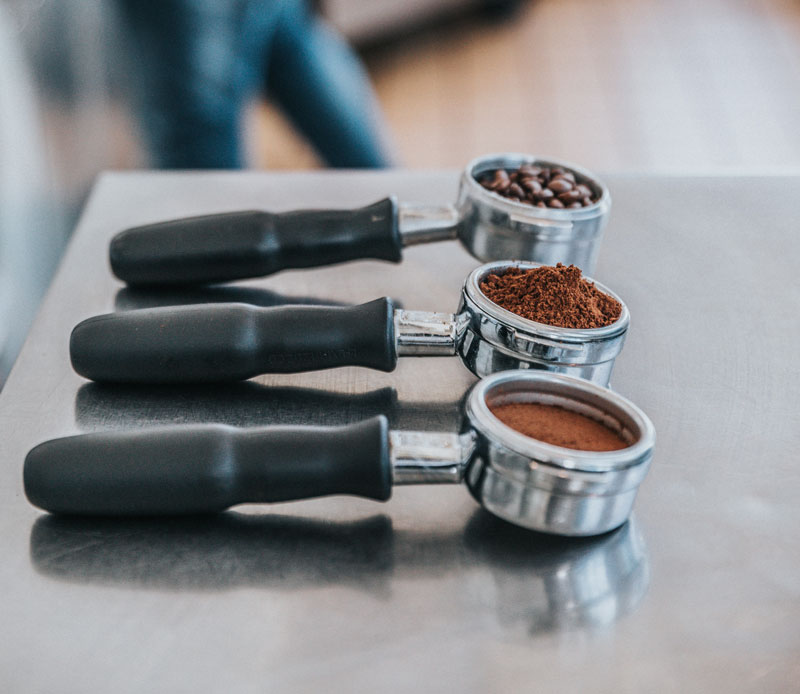 How small is too small when it comes to grinding your beans? It all depends on your coffee-making method of choice. For the French press, a coarse grind is needed, while a medium texture is best for pour-over, Chemex, and drip coffee maker. If you're fixing up a cup of espresso, a fine grind is the way to go. A bit of trial and error might be required for you to find the right level of grind, but as a general rule, a watery and acidic taste means the grounds are too coarse, while an overly bitter coffee indicates the grounds are too fine.
Not cleaning your equipment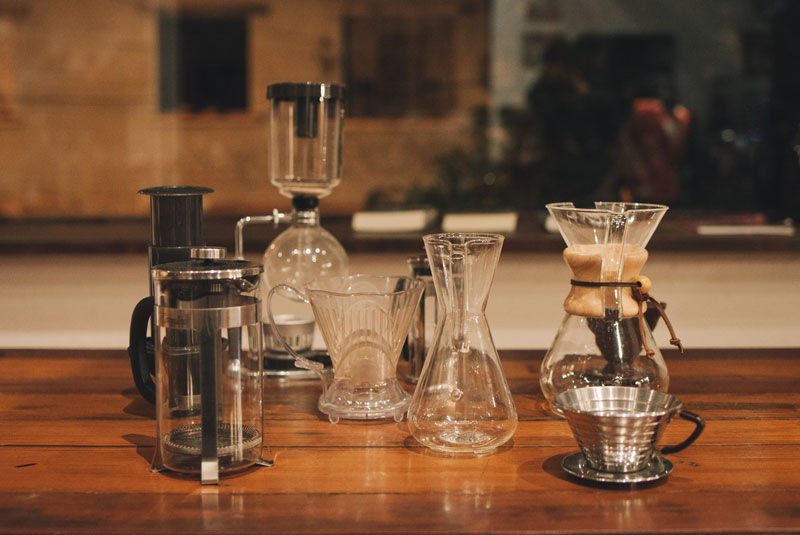 That funky taste in your coffee might not be the result of inferior beans or ill-suited grind-size, but rather, infrequent cleaning of your coffee maker. Warm, damp areas are prime breeding grounds for bacteria and other contaminants, which over time will affect the quality of your brew. Not regularly giving your equipment a good clean might also reduce its effectiveness in the long run. Some types of brewing apparatus, such as a French press, might require a daily wash, while others, like a drip coffee machine, should be cleaned once a month.
Storing coffee in its bag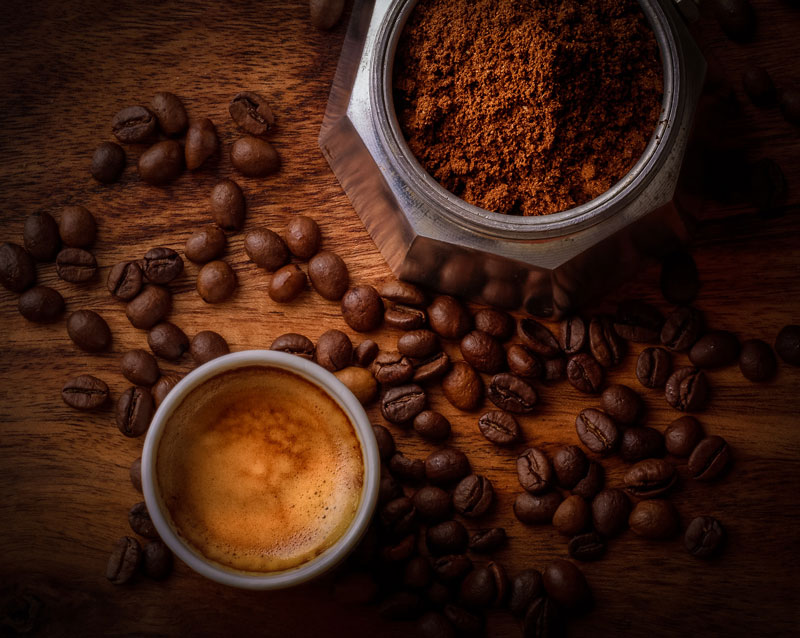 Your coffee beans are highly sensitive to oxygen, light, heat, and moisture, and one easy way to give those elements easy access is to leave them in the bag you bought them in. To prevent air from swooping in and stripping your coffee of its flavours, put them inside an airtight container and in a cool spot away from direct sunlight, such as a dark cupboard.
Packing in too much coffee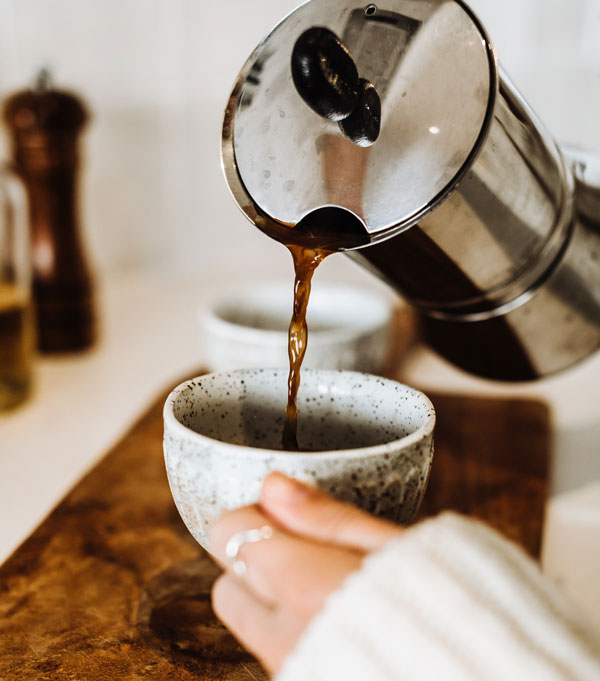 At the suggestion that your coffee's shelf life may be shorter than you realise, you might be tempted to use up as much as possible for each brew. However, if you're aiming for quality over quantity, using a large amount of coffee at once will make it more difficult to extract the best flavours from your beans. Overfilling with too much grounds might lead to a longer brew time and too high a temperature, resulting in an over-extracted, bitter cuppa. Perfectionists might even opt to use a measuring scale to weigh their coffee for a consistent, optimum brew.