Shoppers walking around in Bukit Bintang will be greeted with the sight of Rexy, Coach's beloved mascot emerging from within a window display at Pavilion Elite Kuala Lumpur, and projected on a giant LED screen above.
As a part of Coach's new Windows of the Future initiative, this bespoke window display is one of nine locations around the world that will reimagine Coach stores as one-of-a-kind community hubs. Reflecting the brand's free-spirited and inclusive identity, each of the nine windows will adapt the brand's house motifs in ways that are tailored to its local audience.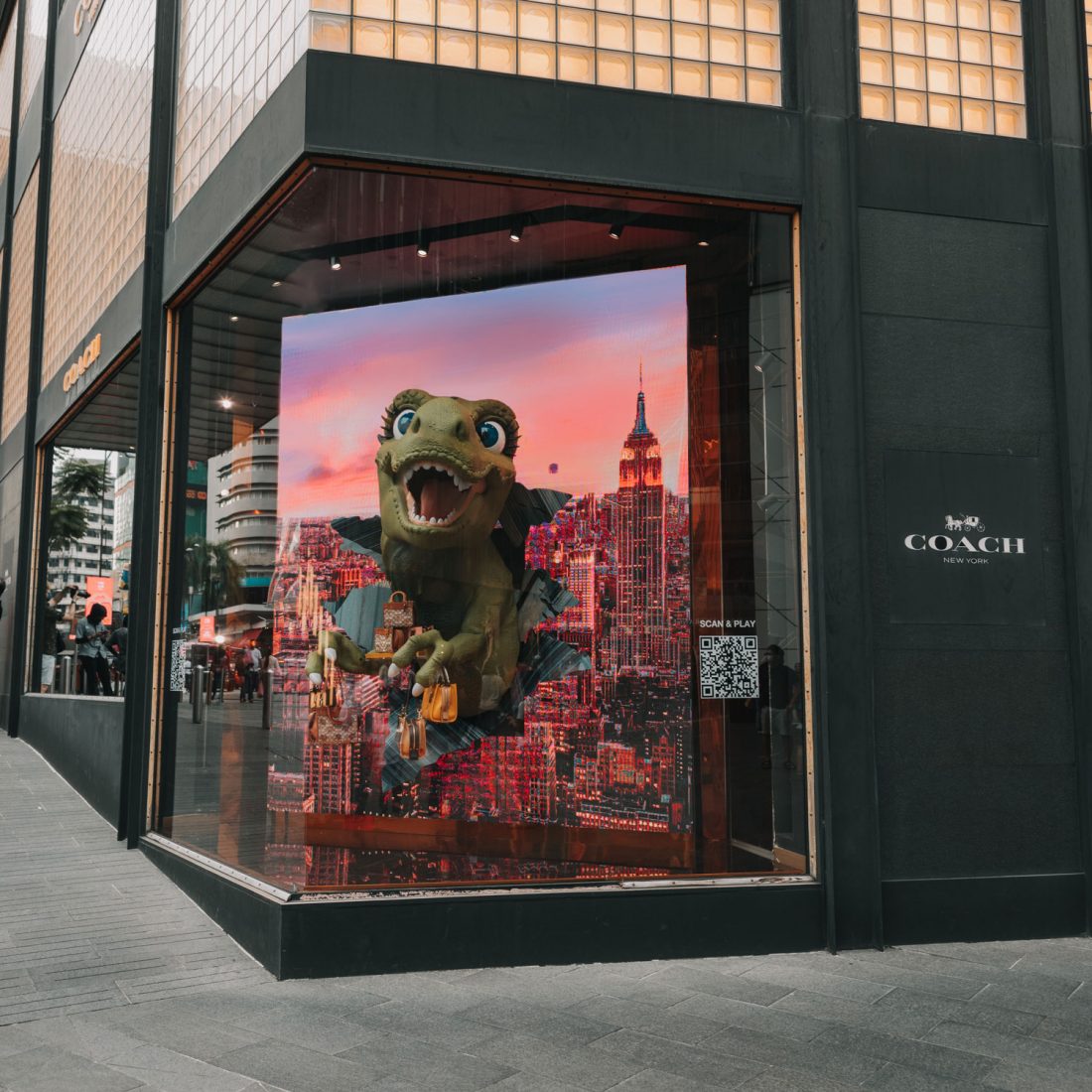 Following this launch in Kuala Lumpur, various Coach store windows will soon make their debut in other locations like New York City, Honolulu and Tokyo, among others. With the goal of reducing environmental waste caused by everchanging window displays, these installations are built with environmentally responsible materials and designed to last through different seasons.
At the Coach's Pavilion Mall store, Rexy the mascot takes centre stage, appearing in the window display carrying multiple pieces of the iconic Rogue bags with an excited grin. Above the store, Rexy can be seen in supersized, 3D form on Pavilion Elite's giant LED screen, bursting into a Coach store and snatching up the coveted Rogue bags.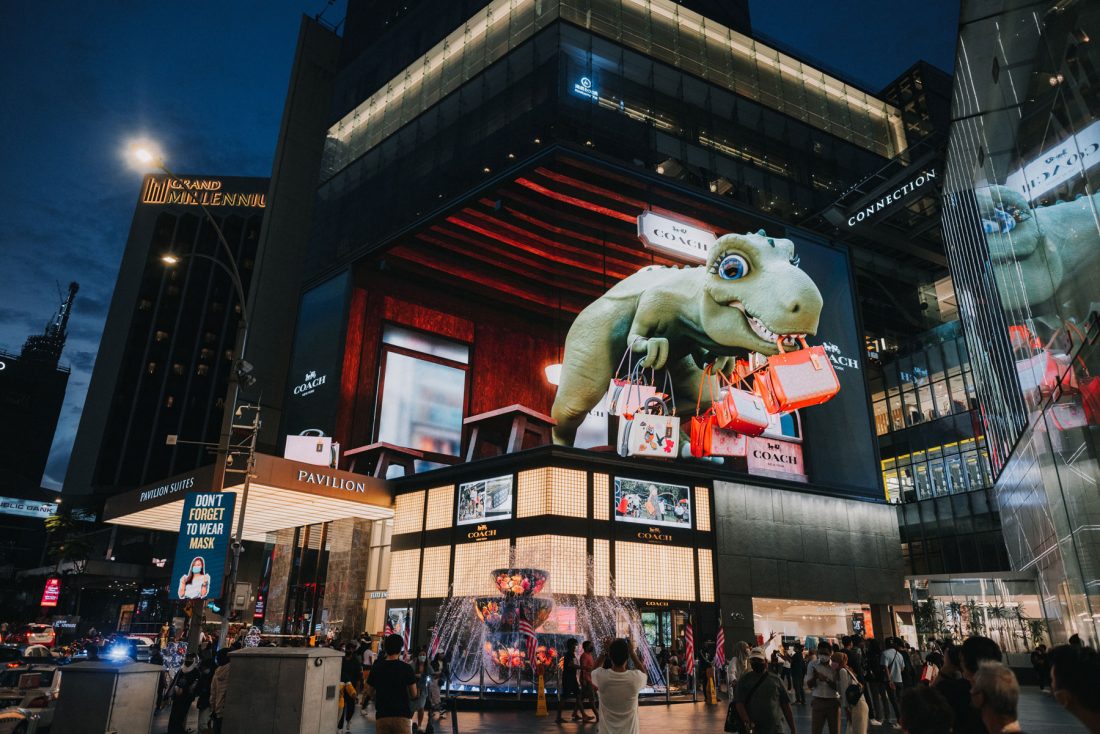 Built as an ongoing narrative of Rexy's adventures, the Windows of the Future launch in Malaysia is also accompanied by a digital AR game where customers can participate in Rexy's mission to capture more Rogue bags. The player with the highest number of points at the end of the campaign will win their own exclusive Rogue bag.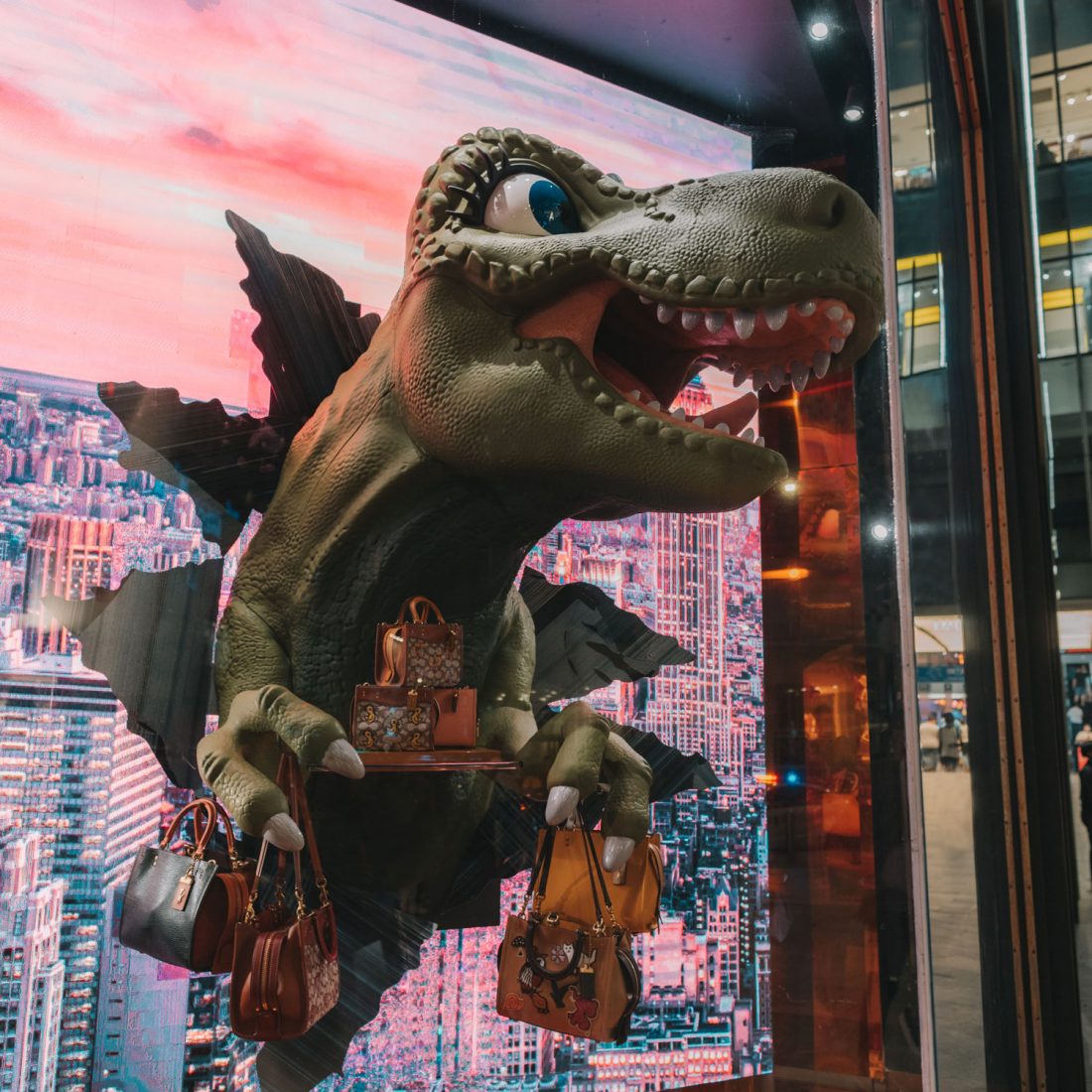 Local personalities such as Alvin Chong and Ruhainies have also been spotted exploring the installation, capturing their own moments with Rexy while appreciating pieces from the Fall 2021 collection.
View this post on Instagram
View this post on Instagram
The Rexy digital game is available on mobile only from 4 – 24 October 2021. Access the game by scanning the QR code at the window display in Coach Pavilion Elite, or by visiting the website.