Oh, boy!
In the height of all this year-end excitement, Coach just gave us more to celebrate with its new Disney Mickey Mouse x Keith Haring collection. What's more, it was unveiled in a stellar star-studded campaign featuring Kaia Gerber, Cole Sprouse, Kōki, Xiao Wen Ju and Myles O'Neal.
As the names might already hint at, it's a fun, youthful and exuberant collection that threads the enduring fame of Disney's Mickey Mouse, the originality of Keith Haring and the energy of Coach as a fashion house that continues to breathe all things American. These underlying essences are materialised in a collection that includes bags crafted in glovetanned leather topped with Mickey's ears, a shearling jacket, totes and sweatshirts printed with Haring's artwork.
Needless to say, it's not just another collection. Here's five reasons we're looking forward to picking out a few pieces of our own instores.

It spotlights Haring's iconic illustrations of Mickey Mouse from the '80s
One of America's foremost artists and pop culture icon, Haring was known for his public works which often carried social messages. He produced more than 50 public artworks in the height of his career between 1982 and 1989, in dozens of cities around the world. More notably, most of them were created for charities, hospitals, children's day care centres and orphanages. His most recognisable one is the now famous Crack is Wack mural of 1986, that is today a landmark along New York's FDR Drive.
One of his earliest inspirations was Walt Disney himself and, of course, Disney's Mickey Mouse which Haring took to breathe new life into in his own style between 1981 and 1989.
Reimagined within the collection, Haring's illustrations of Mickey Mouse uniquely illuminate his philosophy as an artist—his belief that art should be for everyone, and the tension between originality and pop culture his work often explored. The collection also includes Haring's "Andy Mouse," his artwork featuring Haring's personal hero Andy Warhol drawn as Mickey Mouse—and a celebration of pop art.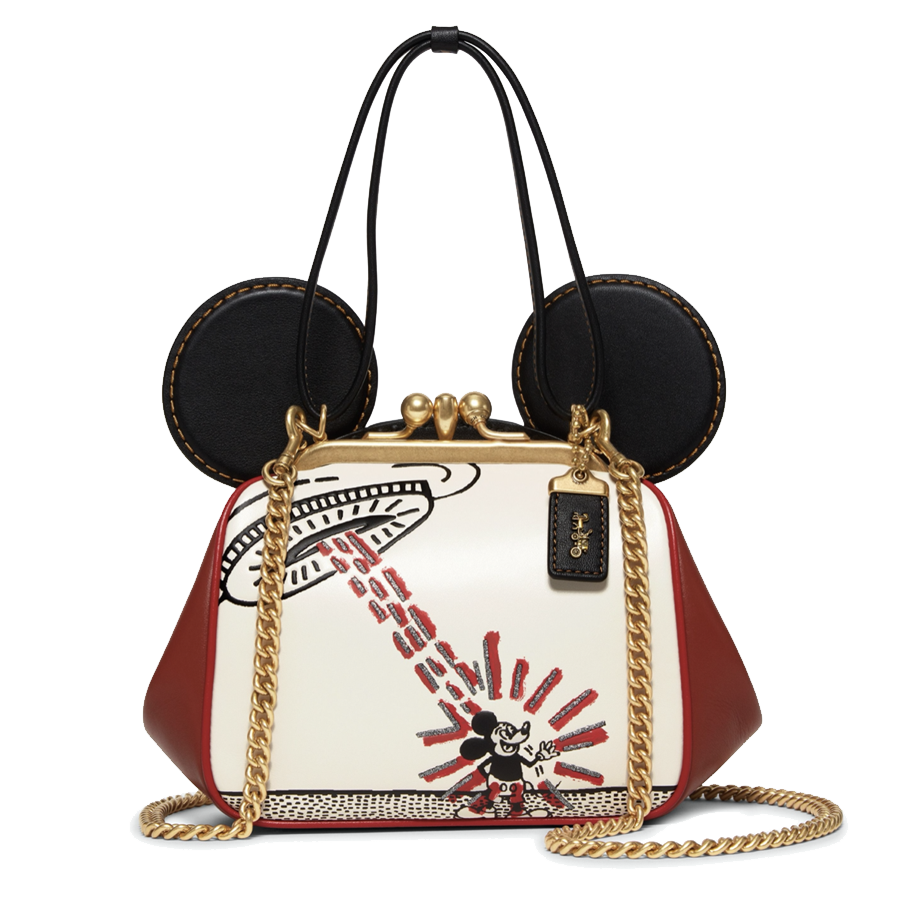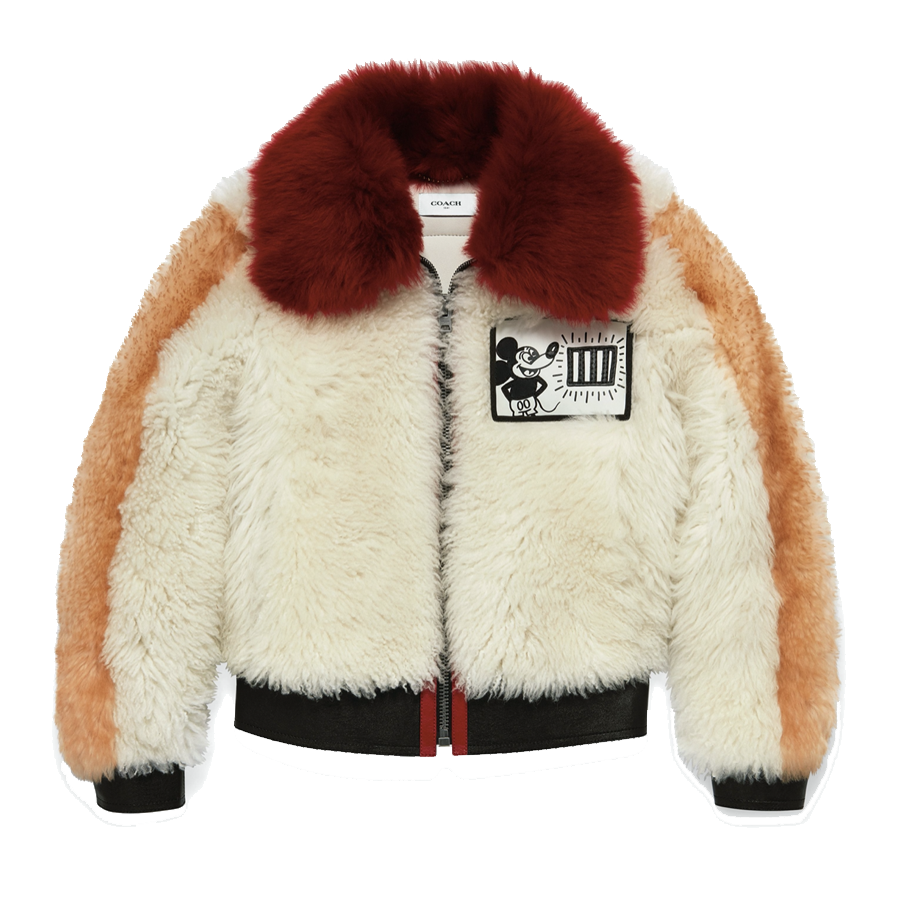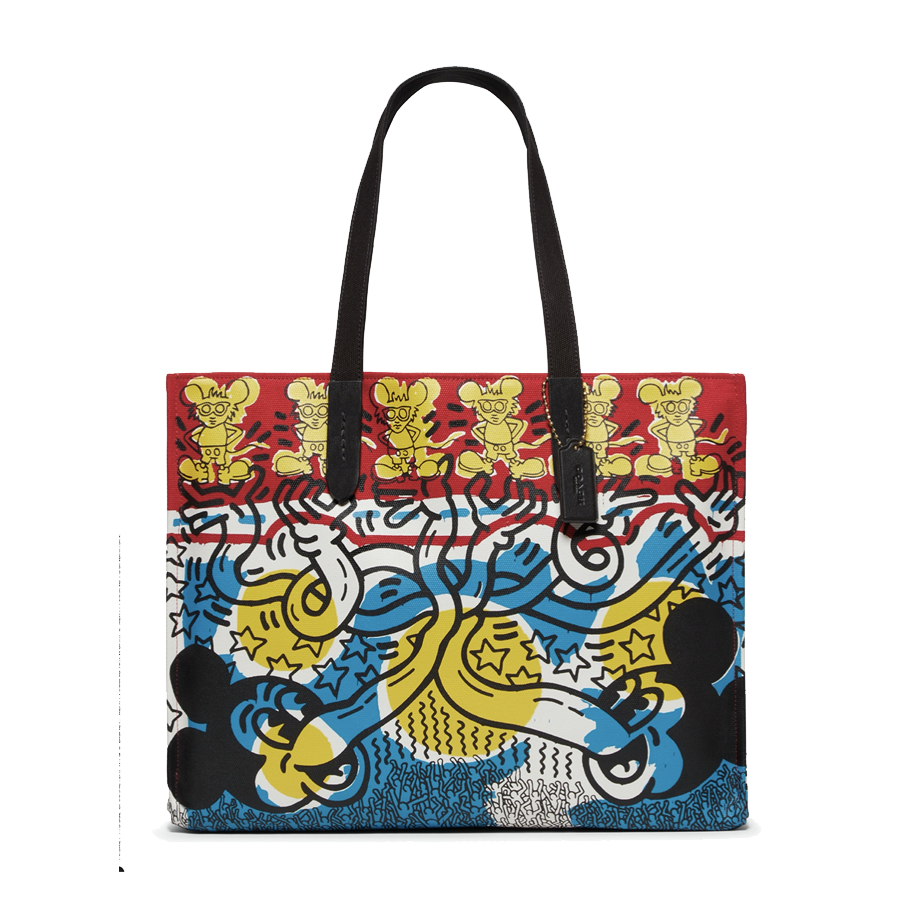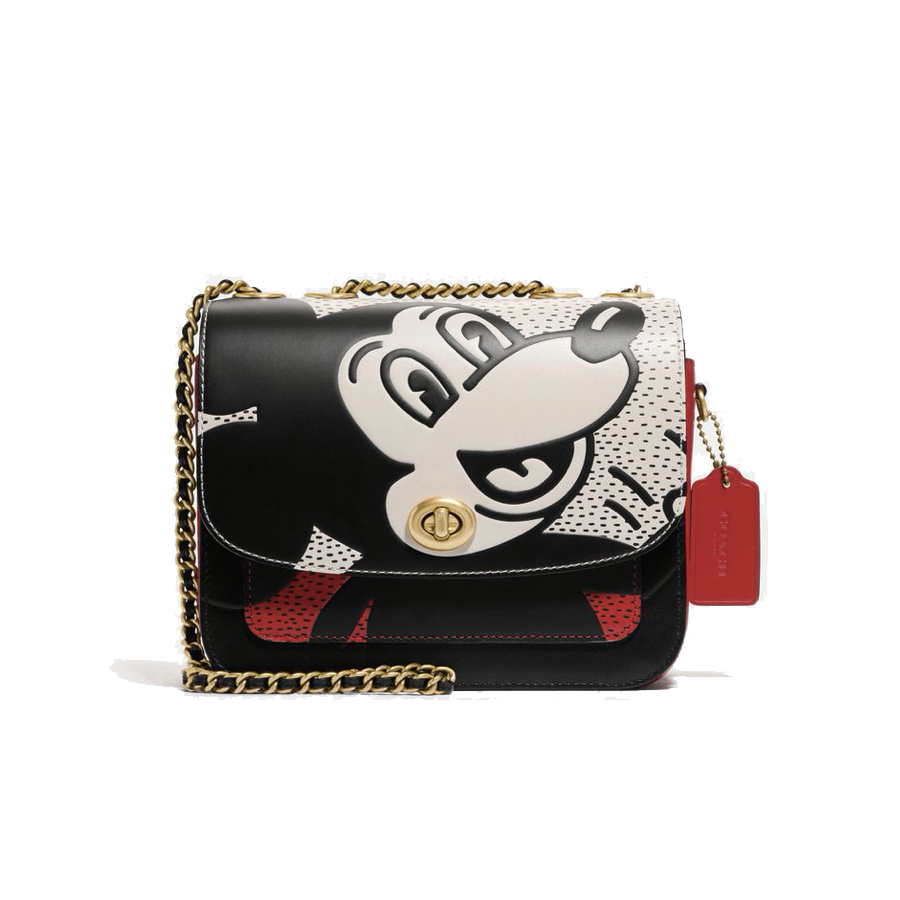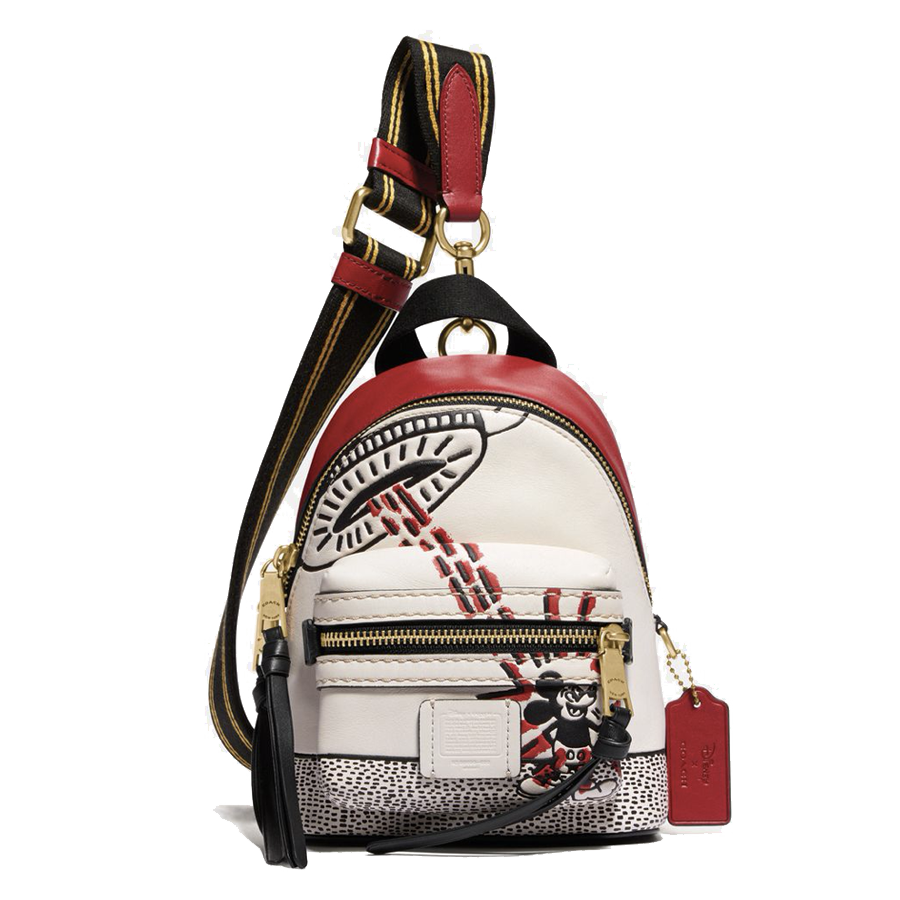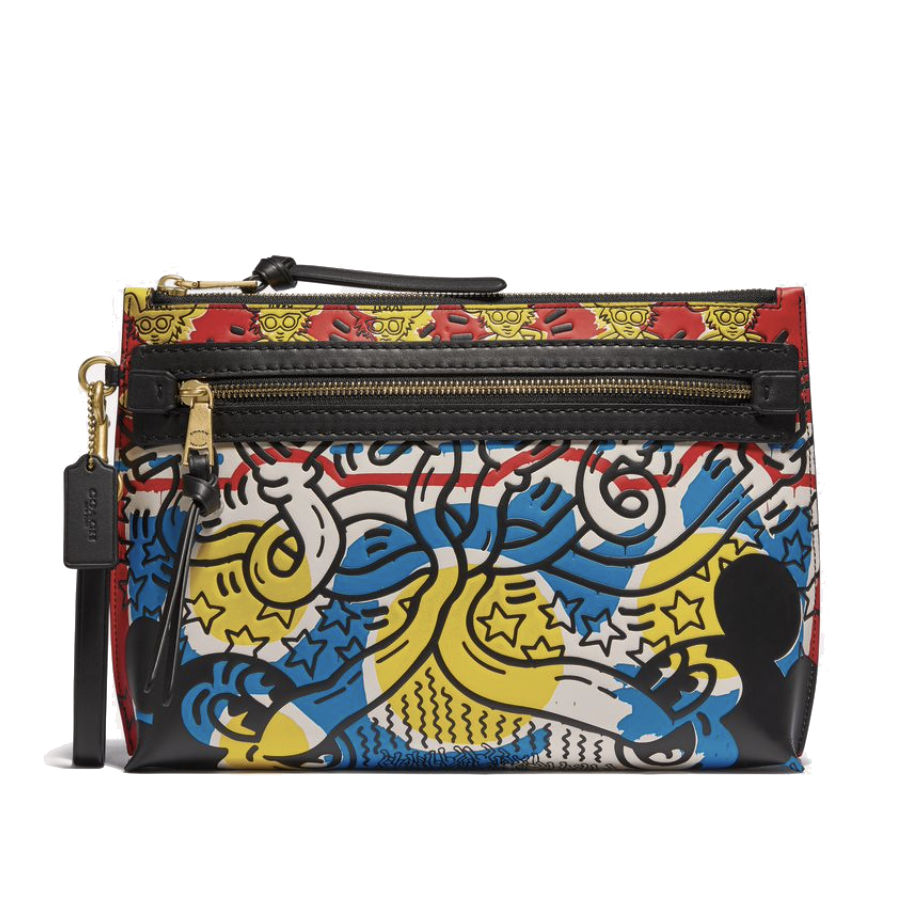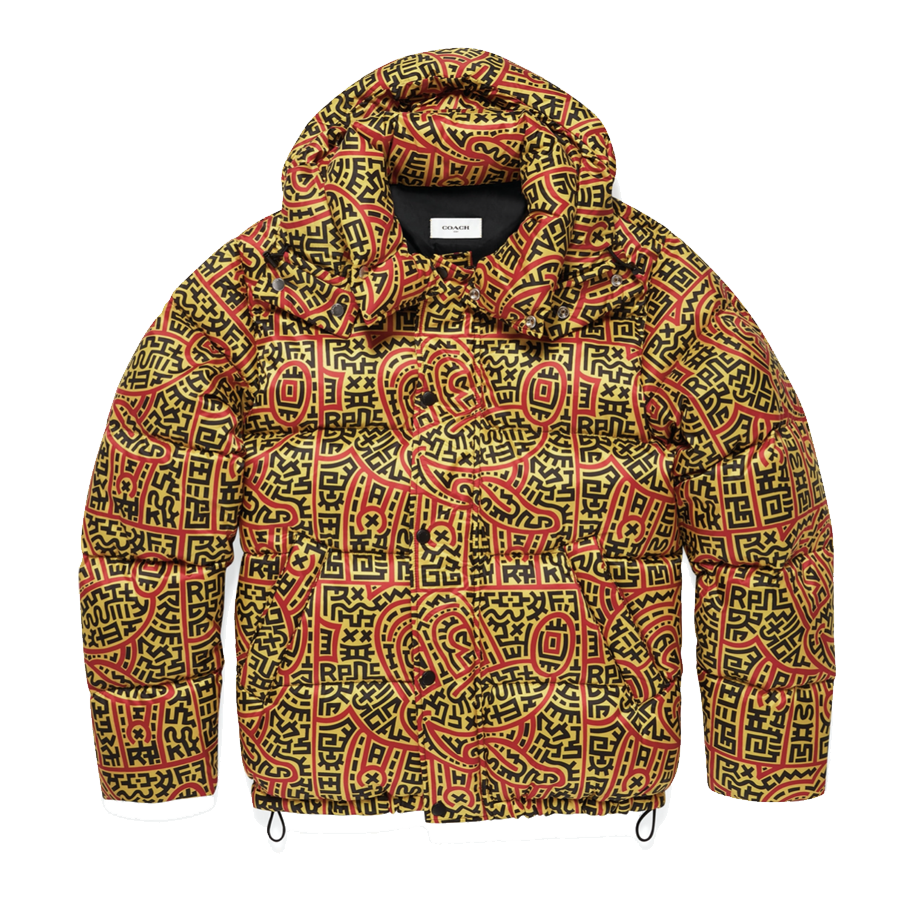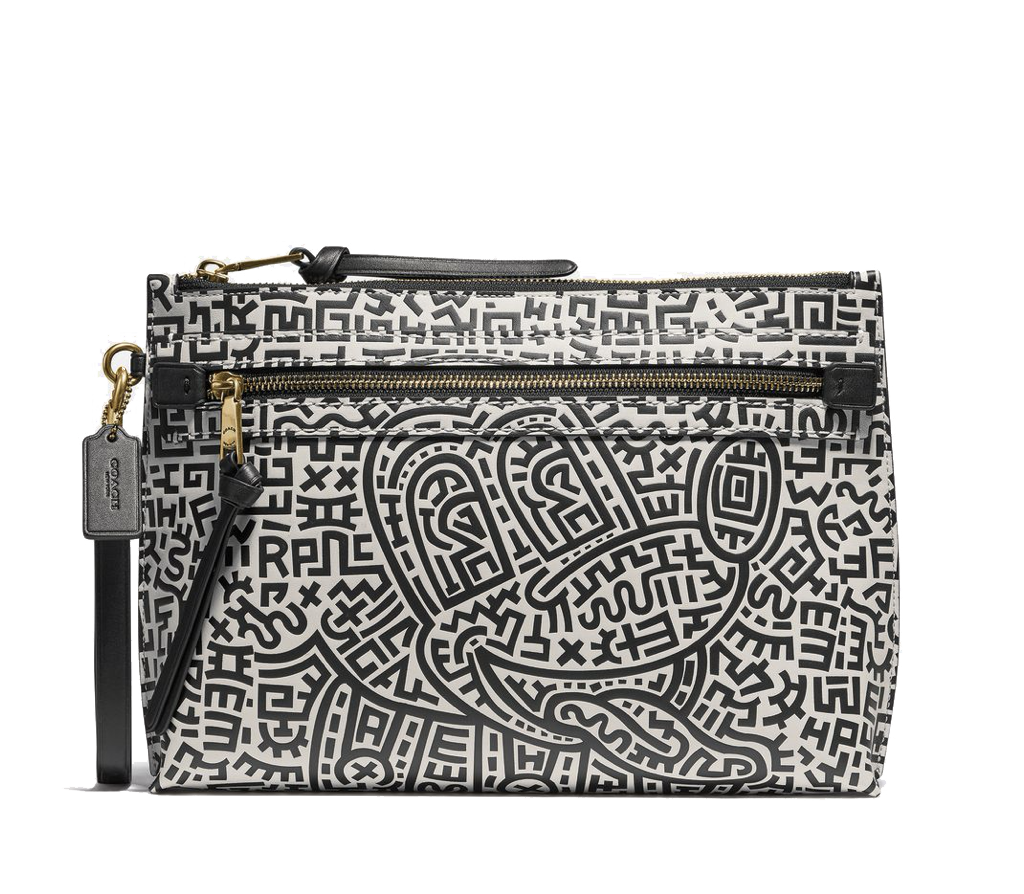 (Swipe left to discover more from the collection)
It brings together 3 American icons
At the core of the collection is the special collaboration that brings together three American icons—Coach, Disney and Haring. They all share a common pulse: they were born and bred in America and continue to share the life, exuberance and possibilities of American art, fashion and culture with the rest of the world.
"Sometimes the best design comes from the most unlikely juxtapositions, and I can't think of a cultural clash that brings me more joy than Mickey Mouse and Keith Haring," said Coach Creative Director Stuart Vevers. "Ahead of its time when it was first made, this art feels so timely today as we can celebrate and appreciate the diverse work of great creators whoever they may be, without social boundaries. As my collections over the years have shown, I love Disney and I love Keith Haring, so this collaboration makes for my ultimate treat."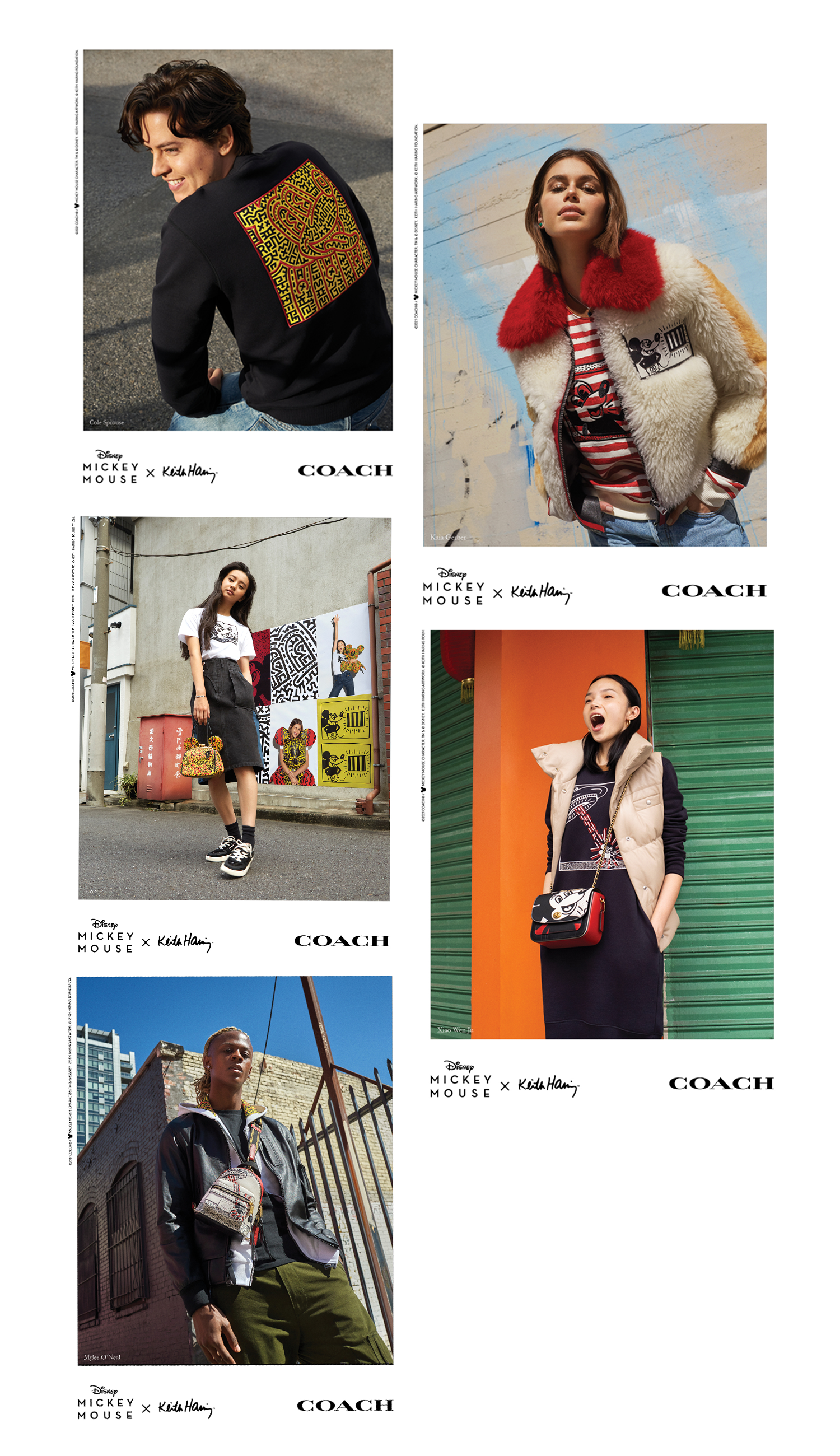 A star-studded campaign by Alessandro Simonetti
To introduce the collection to the world, a star-studded campaign was put together by photographer Alessandro Simonetti. Kaia Gerber, Cole Sprouse, Kōki, Xiao Wen Ju and Myles O'Neal lend their star power to the streets of downtown New York. Shot through a filter of nostalgia, the campaign transports viewers to the energy of the city in the 80s, where Haring lived and created his art. With vivid colour, lively smiles and invigorating take on the invincibility and possibility of youth, the series of photographs brings to life the vigour of the personalities who set the trends of their times, reflective of the art of both Haring and Mickey.

You can be part of the campaign
To introduce the collection, Coach also launched the Disney Mickey Mouse x Coach Exploratorium, an interactive digital experience where we can watch exclusive videos featuring stars of the campaign Kaia Gerber and Kōki, learn more about Haring, Mickey and the collection, shop physical and digital products, and create our own street art in the style of Haring. Accessible via your computer or your phone, immerse yourself in the world of Coach and Mickey in a never before seen way through virtual reality where you can zoom in on products, watch behind the scene footage of the campaign shoot, and be part of this once-in-a-lifetime collaboration of art and pop culture. Visit the Exploratorium here.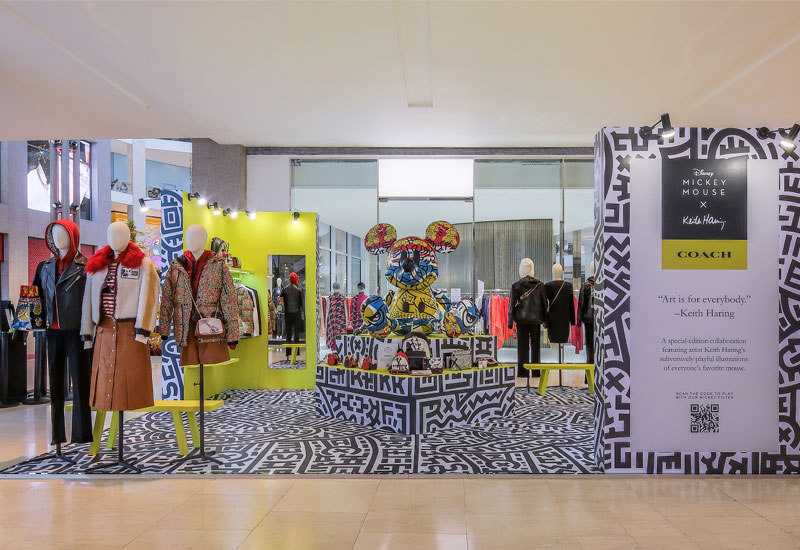 Explore the collection in-person at the Pavilion Pop-up
The Disney Mickey Mouse x Keith Haring Collection will be available at all Coach stores nationwide from 28th December onwards.
If you'd like the full experience, Coach will be hosting an exclusive pop-up at Level 3 Pavilion Kuala Lumpur from 28th December 2020 to 10 January 2021.
Expect a space transformed to reflect the youth and vibrancy of the collection with the iconic print of the Disney Mickey Mouse x Keith Haring print. Explore the collection, treat yourself to an item or two, collect a bounceback card and redeem yourselves a Disney Mickey Mouse x Keith Haring sticker pack at the Coach Pavilion store.
Learn more about the Coach Disney Mickey Mouse x Keith Haring collection at the official website here.