Veuve Clicquot celebrates memory and meaning with a new limited edition collection of Clicquot Tape.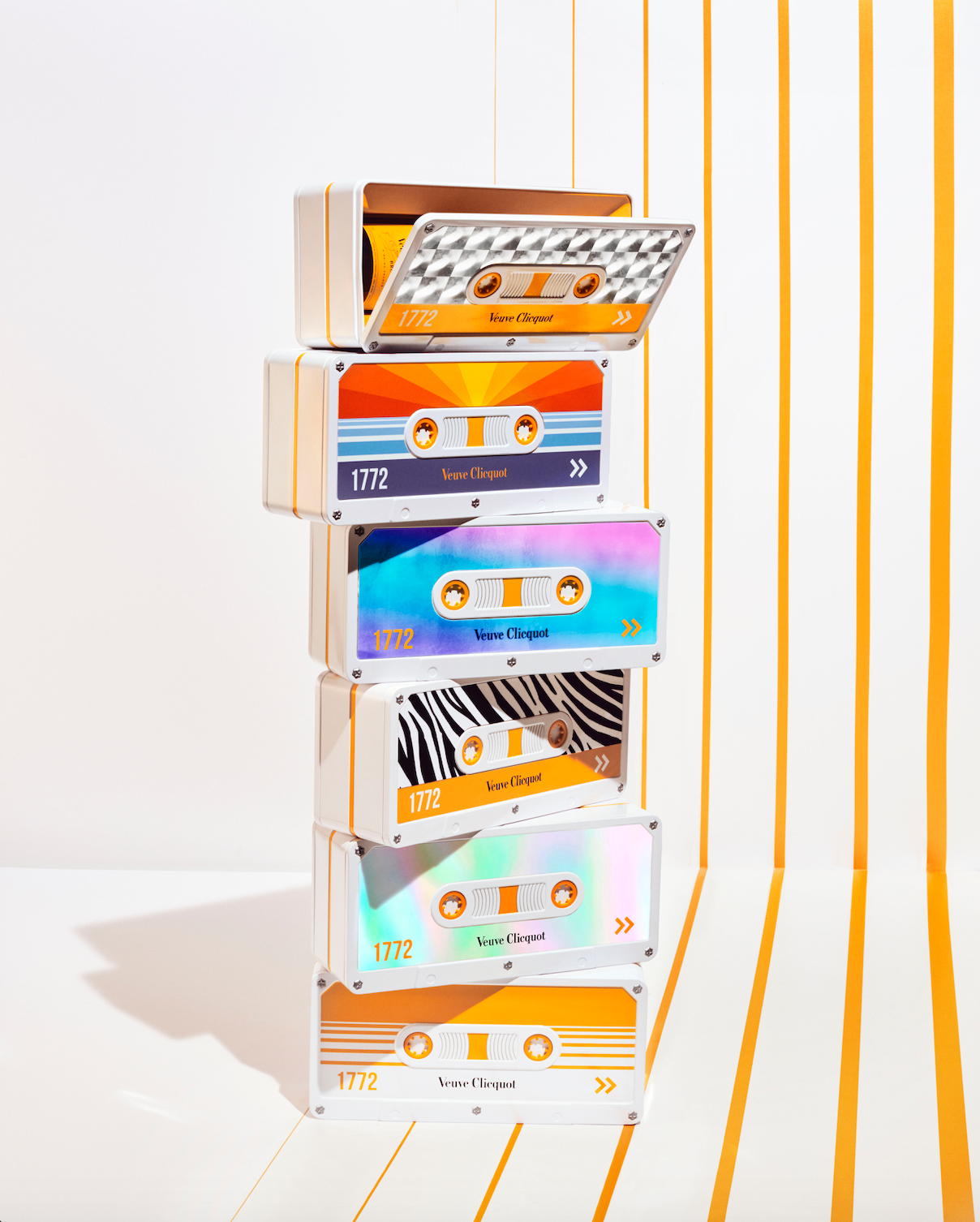 Today's flashback Friday is brought to you by Veuve Clicquot, who is going "Retro, Chic!" with a new Clicquot Tape packaging that's inspired by the audiocassette tape.
A collection of six vibrant and eye-catching retro designs takes us back to the '70s and '80s with disco, iridescent and zebra motifs, while featuring the House's iconic yellow. The designs are made exclusively to showcase the iconic Veuve Clicquot Yellow Label cuvée, and are fitted with tiny screws in the shape of the House's symbolic comet, as well as wheels that turn like a real cassette tape.
Back in the day, cassette tapes were more than just a technological marvel, they were treasures used to capture emotions, share memories, and encourage personal expression. This match with Veuve Clicquot is particularly fitting, since sparkling wines are also a way to celebrate joyous moments in life.
Veuve Clicquot takes expression one step further, as you're able to add a personal message to your Clicquot Yellow Tape at select points of sale. Buyers can browse through 300 gifting messages or type out your own on a retro typewriter, creating a personalised label that comes in the shape of authentic mixtape labels.
The limited edition Clicquot Tape also features 100% recyclable packaging. The interior form which holds the bottle in place is made from 100% sustainable pulp material, which can be easily removed so that owners can reuse the box as a storage memento or recycle it. This is also a nod to the cassette tape, which can be used to record and re-record.
Veuve Clicquot stays true to its love for beautiful things, and marries them with utility. Like what Madame Clicquot once said, "Our wines must be flattering both on the palate and on the eye."
The Clicquot Tape limited edition is available at participating outlets in Jaya Grocer, Village Grocer, B.I.G, as well as online on boozeat.com.
Photos: Veuve Clicquot