It goes without saying that one of the most aggravating and frustrating things to deal with when it comes to our skin is stubborn acne. No thanks to our fluctuating hormones, stress levels shooting through the roof, and now maskne, these relentless spots can't seem to stop cropping up – and it doesn't help when your peers start pointing them out to you.
And while we already know the benefits of using chemical exfoliants to help improve the skin cell turnover and why ingredients such as niacinamide and azelaic acid can do wonders for oily, acne-prone skin types – what about those who still get breakouts even with dry, peeling skin? And how does one manoeuvre around building an acne-busting skincare routine with sensitive, reactive skin? As aspiring skintellectuals, we sought the help of Sarah Miller, a Master Instructor at Dermalogica and Lydia Scheffer, an Advanced Instructor at Dermalogica, to have a #clearlyunfiltered conversation about how to get a Clear Start on acne care, the best ingredients to treat sensitive and acne-prone skin, and how to cope living with acne.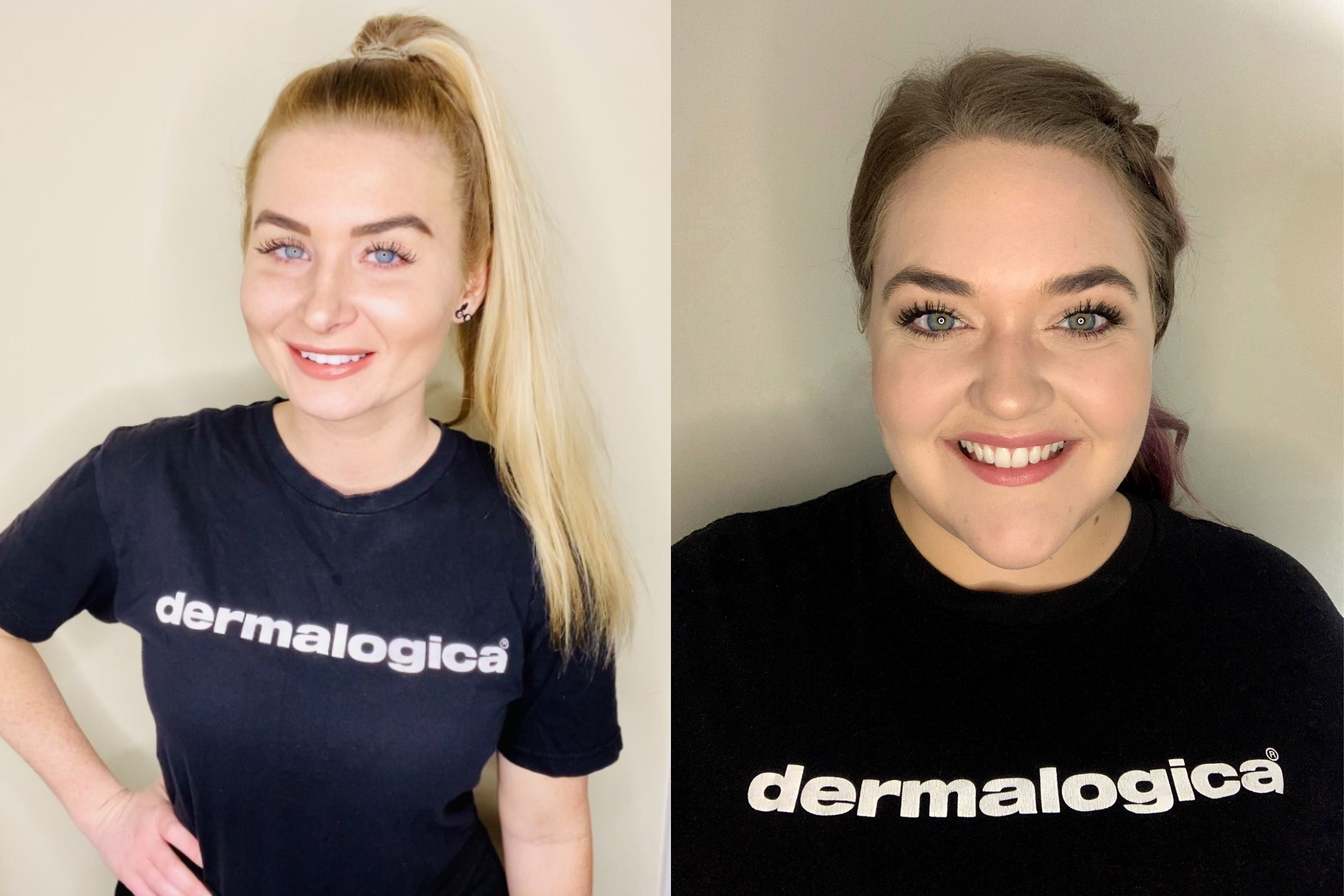 We typically identify the causes of acne as an overproduction of sebum and clogged pores. What are some of the lesser known causes of breakouts that may even occur on drier skin types?
Sarah: There are tons of additional breakout triggers that may not be as well known. We have 4 contributing factors to acne: excess sebum, too many skin cells, P. acnes bacteria, and inflammation. This cascade of events is usually associated with oily skin of acne-prone individuals but if we take a look at say, "cell phone" acne, the friction of the device can cause more sebum production, then combined with the debris and bacteria collected on the device sitting on our skin – we start to develop some clogging at the opening of the follicle.
Lydia: It's important to note that any skin type can experience acne due to hormonal fluctuations, chronic stress, the environment, lifestyle habits, genetics, and our diet.
How do individuals with sensitive or dry-dehydrated skin types go about treating acne?
L: For sensitive skin, we recommend using calming products to help reduce that inflammation and speed up the healing process. If you have dehydrated skin, your skin could be breaking out from an overproduction of oil to compensate for the lack of hydration. In this case, use more water-based products to hydrate and balance the skin. For dry skin, incorporate a spot treatment to clear up the breakout instead of using an acne-specific product all over.
Just because you have acne, doesn't mean you can only use acne-controlling products. You need a regimen that will address all your skincare needs. Oily skin needs water-based products, while dry skin needs oil-based products.
The bottom line for whatever your skin type is: Do not pick your inflamed breakouts as this can disrupt the healing process and spread the infection.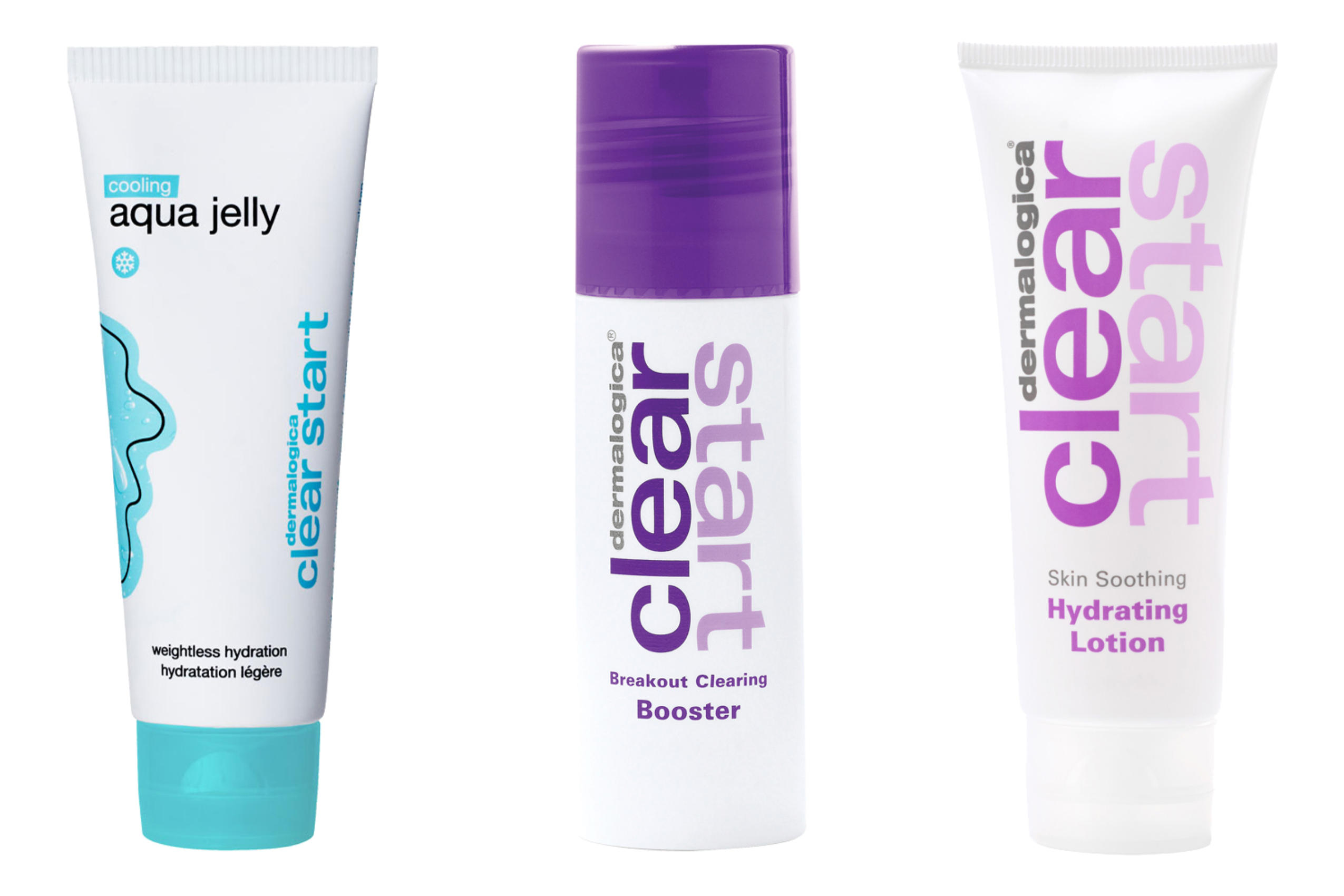 Botanical oils and facial oils have become more popular recently in skincare. Can acne-prone skin types benefit from oils such as rosehip, tamanu, jojoba, or even argan oil?
L: Yes! Especially if you're concerned with ageing along with acne. These oils deliver lightweight, skin-friendly phytoactive lipids to soothe and nourish the skin.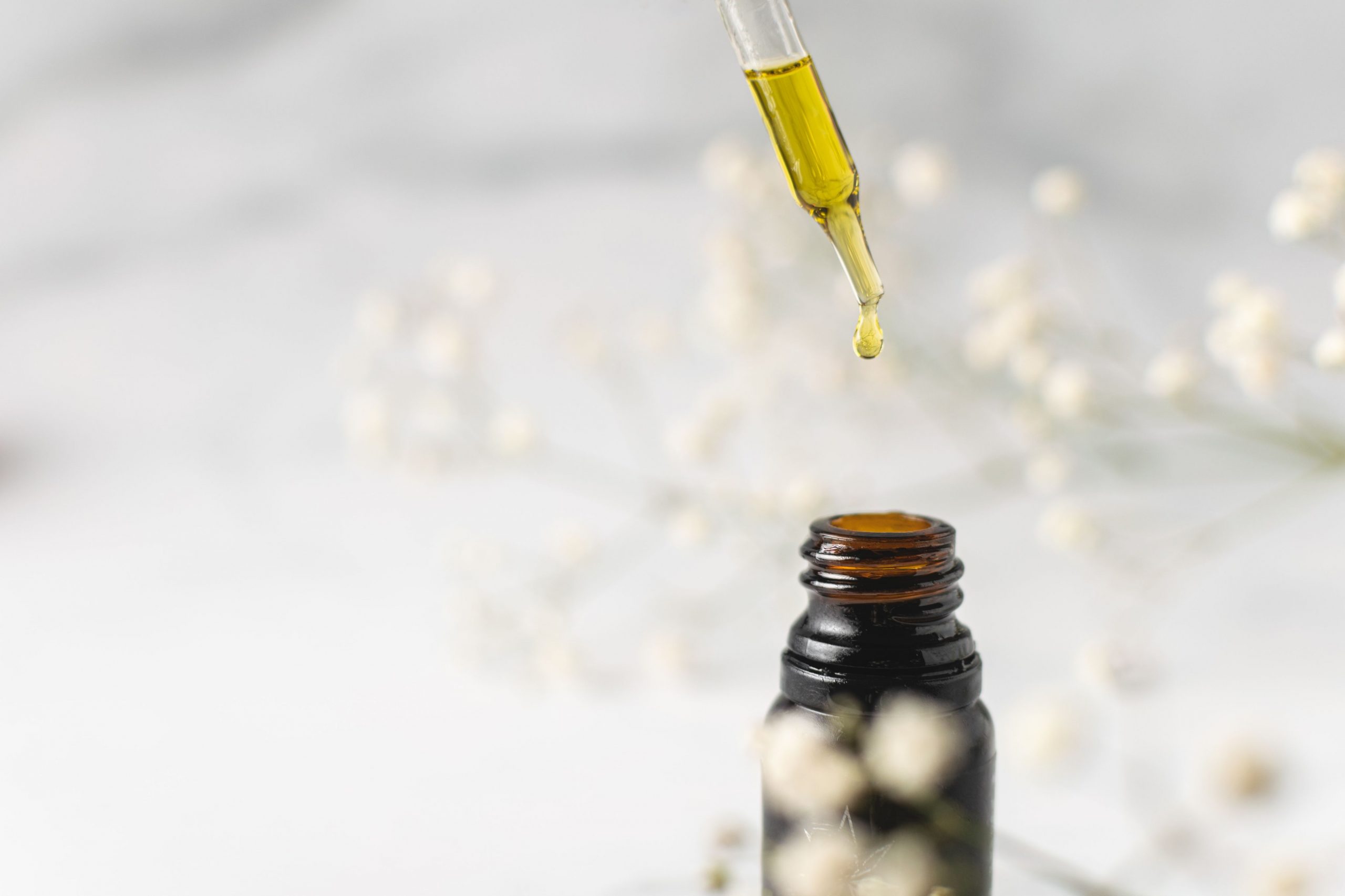 S: I love a blend of oils especially at night. Remember, a little goes a long way and look for formulas that also include retinol or salicylic acid to treat your breakouts as well!
What are some of the best ingredients to treat acne or calm acne-prone skin aside from benzoyl peroxide and salicylic acid?
L: Niacinamide to even the skin tone. The Clear Start Breakout Clearing Foaming Wash contains AHAs to slough off dead skin cells and tea tree to calm the skin. I also love sulfur and kaolin clay to absorb excess oil and purify the skin, these are found in the Blackhead Clearing Fizz Mask.
S: My favourite ingredient is niacinamide by far for treating breakouts, which can be found in the Clear Start Breakout Clearing Booster. Hexylresorcinol is fantastic for treating post-breakout marks. I love the cucumber and green tea in the Clear Start Micro-Pore Mist to calm, as well as Blueberry Extract in the Cooling Aqua Jelly.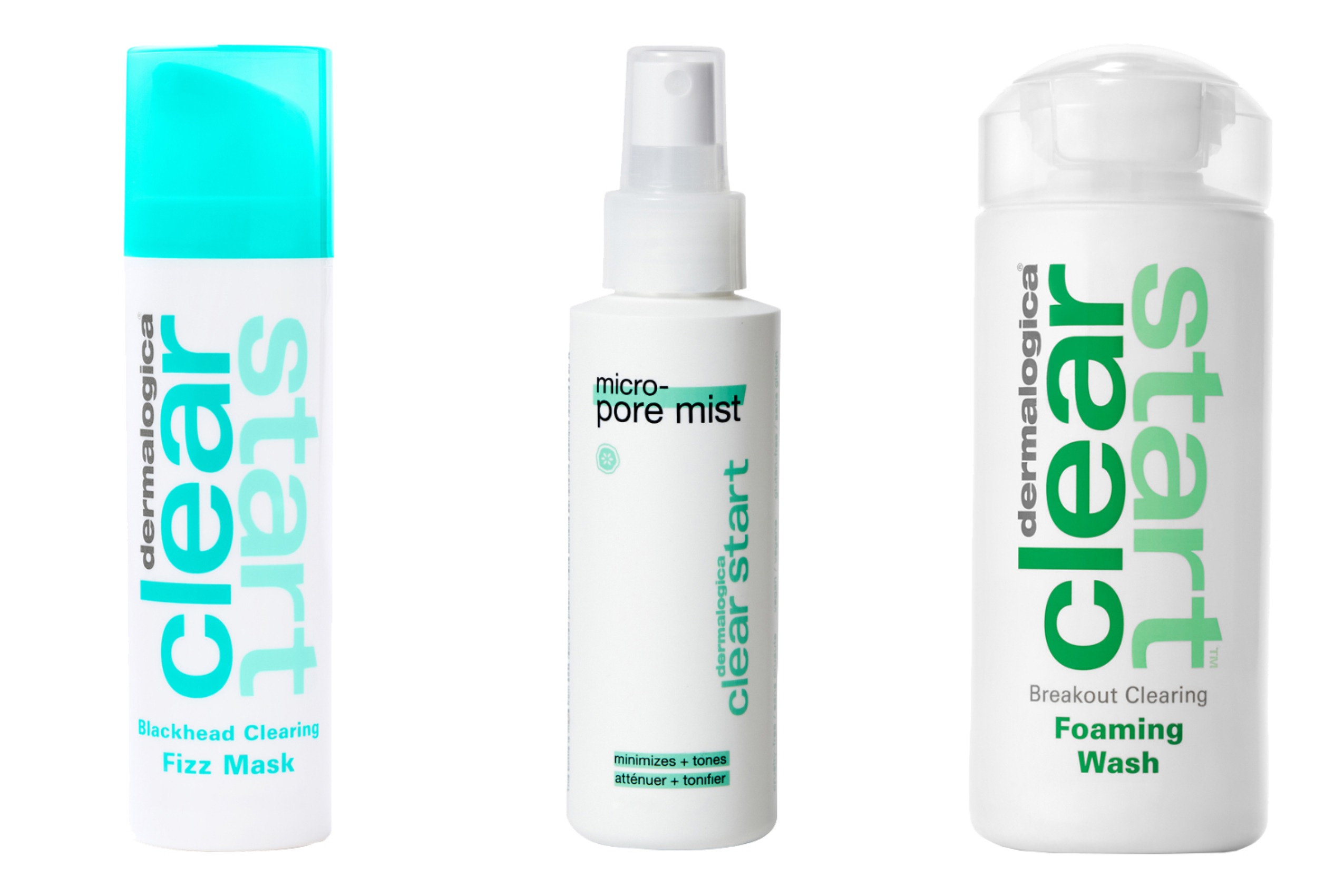 How does the skin's moisture barrier affect acne?
L: When the skin's moisture barrier is damaged, it allows pathogens, bacteria, dirt, and pollution to penetrate into the skin much easier and create breakouts. Basically, the skin does not have a protective mechanism.
S: In addition, if we are constantly stripping our moisture barrier with soap, not using the right moisturiser, using harsh astringents, or SD alcohol-based products on the skin, we will see an increase of oil production to compensate for the lack of water and moisture in the skin, which can also lead to a breakout. The skin will also become sensitised.
How does one begin regaining confidence in themselves despite having acne?
L: We all tend to be hardest on ourselves when we are standing closest to that mirror. Your skin concerns do not define who you are as an individual.
S: Say it with me: "ACNE IS NORMAL, YOUR SKIN IS BEAUTIFUL!"
Surround yourself with friends and family members that love you and your acne. Follow influencers and brands that spread acne acceptance and self-love. Get rid of the x10 magnifying mirror, stop with the filters that change YOU. For me, doing things I love and being with people I love make me think about my breakouts a lot less. Also, Lydia and I are here for you!
What are the best ways to respond to people who criticise your breakouts, or come up to you giving unsolicited advice?
L:  "I know you're trying to help, but I'm not open to hearing other opinions regarding this personal concern of mine." or "Thank you, but I don't need advice."
S: Ugh, that's the worst, right? Everyone all of a sudden is an expert! I would say, "Acne is normal, anyone can get a pimple. I've got it under control but thanks!" or "Did you know that over 80% of people in the world have had acne at some point in their lives? I am very aware of this skin condition and not looking for any additional advice at this time."
How is picking your pimples at home different to getting a professional extraction? Are extractions necessary for acne?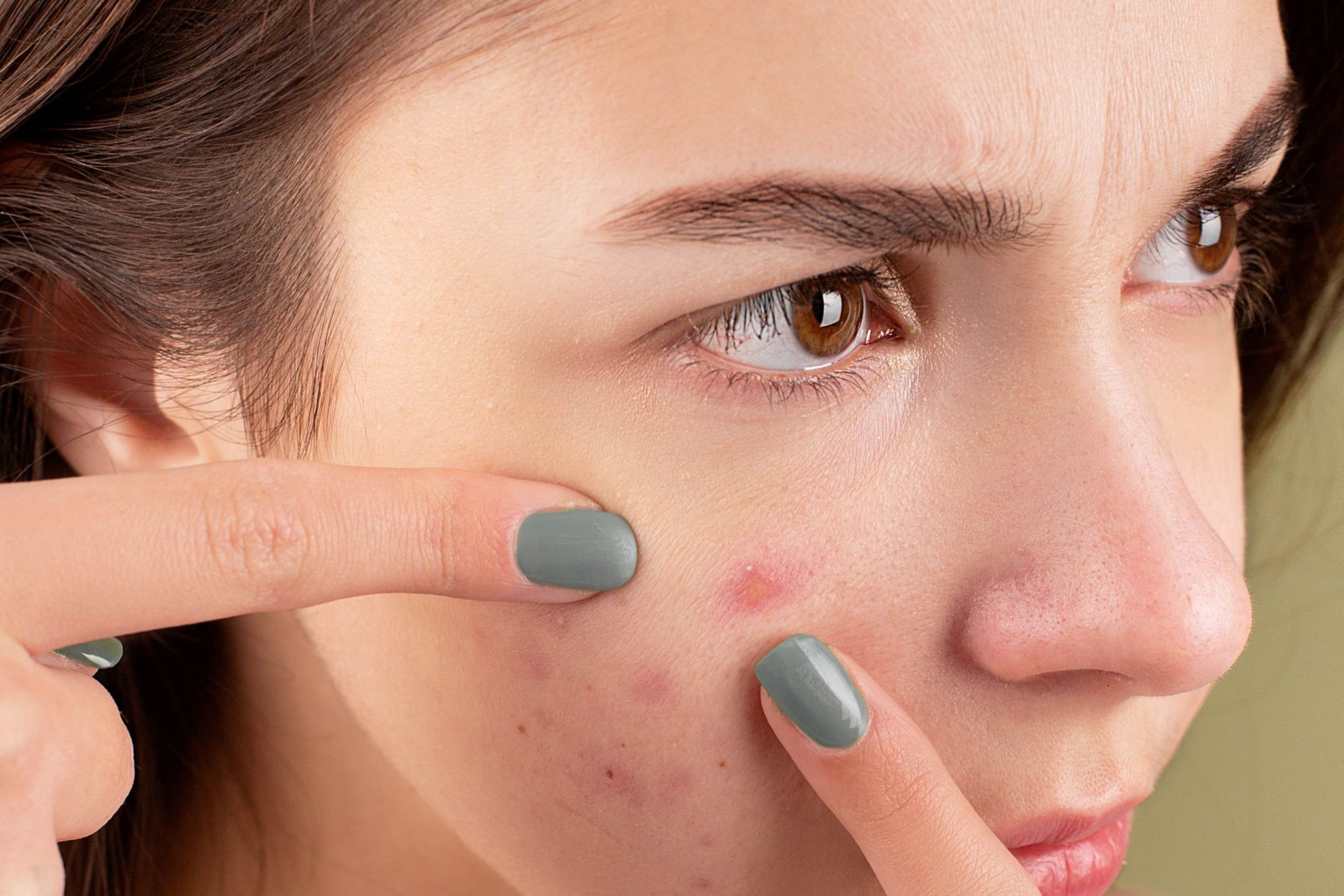 L: It's not recommended to pick your breakouts, as this will disrupt the healing process and potentially spread the infection topically and within the cells. It can also induce scarring. When you feel the urge to pop or pick your breakout, apply a spot treatment instead.
S: I agree with Lydia. I usually teach certain clients that cannot stop picking the correct way to extract it, as well as rules to help avoid scars and injury in-between professional treatments. In a professional treatment, the licensed skin therapist preps the skin prior to professional extractions. This allows the impaction to be released safely, gently, and sanitary. We also use post-care topical products to kill bacteria, calm the skin, and balance the skin. Many at-home pickers use their nails or tools that can break or bruise the skin. So yes, professional vs. at-home is completely different. Extractions are only necessary for non-inflamed acne lesions.
What's the best way to support someone who is dealing with acne?
L: Don't offer unsolicited advice. Be empathetic and supportive.
S: I think being supportive and continuing to normalise acne will help everyone that is suffering. Get a skincare bestie. I love having Lydia and my other fellow professional skin therapists, influencers, clients and just a whole community of people supporting each other and being able to have conversations about real skin and our acne triggers and know it is a safe space and that friend that doesn't even notice if you have a fresh big chin breakout!
Can acne-prone skin benefit from skincare layering, or lengthier routines such as the Korean 10-Step skincare routine? Or is minimal better?
L: It depends! If you are also concerned with sensitive skin or reactive skin, I recommend keeping it minimal.
S: Most of my acne clients prefer minimal routines. However, over the last year with being at home and self-care really coming to the spotlight it has been so great to see clients and consumers wanting to mask and layer and experiment with lengthier routines, even if it's just once a week for a little self-love evening or girls' night in.
Photos: Pexels unless stated otherwise.